July 12, 2018
Greetings from D.C., where I'm in town for some Axios all-hands meetings. If this email was forwarded to you, please subscribe. If it wasn't, please forward to a colleague so you'll have something in common to discuss each morning. Okay, here we go...
Top of the Morning
Breaking in media mega-merger land:
Comcast increased its bid for Sky to £14.75 per share, topping yesterday's £14 per share offer from 21st Century Fox.
UK regulators approved Fox to buy Sky, after more than a year of concessionary negotiations, which means both it and Comcast are now primarily competing on price.
Conventional wisdom: All of this is related to Comcast vs. Disney fight for Fox's entertainment assets, and likely reflects Comcast's concerns that it doesn't have the upper hand there. If it can't take on Netflix directly by scaling its content offerings, it can at least expand its relatively-meager international presence (9% of current revenue).
Unconventional wisdom: It may be time for Brian Roberts and Bob Iger to put their animosity and egos aside, and at least consider a Comcast-Disney merger. It would largely solve each company's primary problem (content for Comcast, distribution for Disney) and the added firepower could let them overpay for Sky without also overpaying for Fox (thus guaranteeing Comcast much of the international distribution it craves). It's not a perfectly elegant solution, particularly since ABC would probably have to be carved out. But, as things currently stand, the only person who knows he'll be smiling at the end is Rupert Murdoch.
• Coming attractions: Last week I expressed surprise that Uber CEO Dara Khosrowshahi has been so public about the company's plans to go public next year, thinking that he's needlessly backed himself into an expectations box. But one reader shared an explanation:
When Uber shareholders agreed to the SoftBank tender plan, it apparently included a provision whereby transfer restrictions would expire within two years (i.e., January 2020). That could create a private market free-for-all, including on valuation, complicating a public offering. So the box was built for Dara, not by Dara.
• Trade wars: The new list of Chinese imports that may be subject to new tariffs includes several items that we... uh... don't actually import from China. Like live trout and automotive cassette players. Bloomberg digs in.
• Scoop: FS Vector today is launching as a new advisory firm for financial services companies, with a particular focus on regulatory, compliance and risk identification issues associated with emerging financial technologies.
It's co-founded by Raj Date (first deputy director of the CFPB, co-founder of Fenway Summer Ventures) and John Beccia (ex-general counsel and chief compliance offer for crypto finance juggernaut Circle). Beccia will serve as CEO, while Date will serve as an advisor on select engagements when needed. Also involved is John Collins, a onetime Hill staffer who served as head of policy for Coinbase until 2016.
Fenway Summer is the financial sponsor of both FS Vector and Fenway Summer Ventures, but this isn't a value-add sort of thing for the VC group's portfolio companies. These are separate endeavors.
The BFD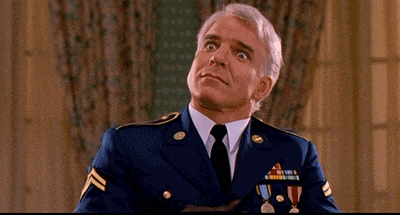 Chip-maker Broadcom (Nasdaq: AVGO) has agreed to buy enterprise software company CA Technologies (Nasdaq: CA) for $18.9 billion in cash, or $44.50 per share (20% premium to yesterday's closing price).
Why it's the BFD: Because while it makes financial sense in terms of juicing Broadcom earnings, it doesn't make obvious strategic sense. Kind of like being told you can't buy that new boiler you really need (i.e., Qualcomm), so instead you get a kitten.
Bottom line: "Traditionally, companies make acquisitions in areas that give them the capability to improve what they're already good at or provide access to new markets for their existing products. Tan and his team are asking investors to look beyond that framework, arguing that their ability to squeeze value from unloved assets is applicable across a broader chunk of the technology industry." — Ian King, Bloomberg
Venture Capital Deals
• Aihuishou, a Chinese smartphone and consumer electronics recycler, raised $150 million at a $1.5 billion valuation. Tiger Global led, and was joined by JD.com. http://axios.link/xiZq
• Next Insurance, an Israeli digital insurance startup focused on small businesses, raised $83 million. Redpoint Ventures led, and was joined by Nationwide Insurance, Munich Re, American Express Ventures, Ribbit Capital, TLV Ventures and Zeev Ventures. http://axios.link/xt0Y
• Meero, a French provider of on-demand photography services, raised $45 million in new funding co-led by Alven Capital and Idinvest. http://axios.link/UbG6
🚑 Nurx, a San Francisco-based telemedicine startup focused on women's health, raised $36 million in new funding led by Kleiner Perkins. In other Nurx news, Chelsea Clinton is joining the company's board. http://axios.link/gQWH
• GrubMarket, a San Francisco-based B2B marketplace for healthy and organic foods, raised $32 million in new equity and debt funding. GGV Capital led, and was joined by Max Ventures, Castor Ventures, Bascom Ventures, Millennium Technology Value Partners, Trinity Capital Investment, Investwide Capital and return backers Fusion Fund and Great Oaks Venture Capital. http://axios.link/y9p7
• Xometry, a Gaithersburg, Md.-based online marketplace for custom-manufactured parts, raised $25 million in new funding led by Foundry Group. The company also acquired Lexington, Ky.-based rival MakeTime, which had raised around $15 million from firms like Foundry. http://axios.link/PUY0
• BIMobject, a Swedish digital content management system for the construction market, raised €23.4 million from EQT Ventures. www.bimobject.com
• Bluestone Lane, an Australian lifestyle and hospitality brand, raised US$19.5 million in new funding led by RSE Ventures. www.bluestonelane.com
• Tamr, a Cambridge, Mass.-based data unification startup, raised $18 million in new funding from SBI Investment, INTAGE Open Innovation Fund, Samsung Ventures, Fenox Venture Capital, Alumni Ventures Group and return backers GV and NEA. http://axios.link/5Zju
• Allthings, a Swiss-German startup that provides digital functions and services for building users, raised around $13.7 million in funding co-led by Earlybird and Idinvest Partners. www.allthings.me
• Pointy, an Irish startup that helps physical retailers sell goods online, raised $12 million in Series B funding co-led by Polaris Partners and Vulcan Capital. http://axios.link/g7pC
🛰 Apollo Fusion, a Los Altos, Calif.-based developer of electric propulsion systems for small satellites, raised $10 million in Series B funding led by Greylock. http://axios.link/45RQ
• Penrose Studios, a San Francisco-based VR content studio, raised $10 million in Series A funding. TransLink Capital led, and was joined by seed backers like Sway Ventures, Suffolk Equity and 8VC. http://axios.link/MOFQ
• Journera, a Chicago-based developer of travel software, raised $9 million in Series A funding. B Capital Group led, and was joined by Andreessen Horowitz, Pritzker Group VC and Boston Consulting Group. www.journera.com
• Aurora Labs, an Israeli developer of predictive tools for automatically fixing in-car software, raised $8.4 million in Series A funding. Fraser McCombs Capital led, and was joined by return backer MizMaa Ventures. http://axios.link/wL30
• Nestio, a New York-based real estate management platform, raised $4.5 million in Series B funding. Camber Creek and Trinity Ventures co-led, and were joined by Rudin Ventures, Currency M, The Durst Organization, LeFrak Ventures and Torch Venture Capital. http://axios.link/Dm88
• Stronghold, a San Francisco-based global crypto exchange platform, raised $3.3 million in seed funding from Freestyle Capital. www.stronghold.co
• Dirt Protocol, a blockchain startup focused on identity verification, raised $3 million in seed funding from DCG, General Catalyst, Greylock, Lightspeed Venture Partners, Pantera Capital and SV Angel. http://axios.link/rozQ
Private Equity Deals
• Apollo Global Management and P2 Capital Partners have approached Nexstar Media Group (Nasdaq: NXST) about a takeover, according to Reuters. The Irving, Texas-based television broadcaster has a market cap of around $3.6 billion. http://axios.link/Cu6Q
• Audax Private Equity has acquired Van Pool, a Wilbraham, Mass.-based provider of transportation services for special needs and homeless students, from Fort Point Channel. www.vanpoolma.com
• Cinven agreed to acquire Envirotainer, a Stockholm-based provider of temperature-controlled air cargo containers. www.envirotainer.com
• Goldman Sachs agreed to buy Boyd Corp., a Pleasanton, Calif.-based provider of thermal management and environmental sealing solutions, from Genstar Capital. www.boydcorp.com
🚑 Humana (NYSE: HUM), TPG and Welsh Carson Anderson & Stowe completed their joint purchase of Curo Health Services, a hospice operator with 245 locations in 22 states, from Thomas H. Lee Partners for $1.4 billion. www.curohealthservices.com
• TA Associates agreed to invest in Compusoft, a Norwegian provider of CAD software to the kitchen and bathroom retail industries. www.compusoftgroup.com
• True Food Kitchen, a "health-driven" restaurant brand controlled by Centerbridge Partners, received an equity investment from Oprah Winfrey, who will join the company's board. http://axios.link/a2fY
Public Offerings
• CNFinance Holdings, a Chinese provider of home equity loans, filed for a $200 million IPO. It plans to trade on the NYSE with J.P. Morgan and Credit Suisse as lead underwriters.
Liquidity Events
• IZEA (Nasdaq: IZEA) has agreed to acquire Tapinfluence, a Mountain View, Calif.-based marketing automation platform, for $7.1 million in cash and stock. Tapinfluence had raised over $23 million from firms like Noro-Moseley Partners, Grotech Ventures, Access Venture Partners and Knollwood Investment. www.tapinfuence.com
More M&A
🚑 Doctolib, a French online booking platform for doctor appointments, is buying local rival MonDocteur. Doctolib earlier this year raised €35 million from Eurazeo and Bpifrance. http://axios.link/nQbm
• Engility Holdings (NYSE: EGL), a Chantilly, Va.-based defense contractor with a $1.2 billion market cap, is exploring a sale, per Reuters. http://axios.link/toJ6
• Natixis Investment Managers agreed to acquire a 24.9% stake in Laguna Beach, Calif.-based WCM Investment Management. http://axios.link/HFac
• Tiger Global has built more than a $1 billion stake in SoftBank Group (Tokyo: 9984), per Reuters. http://axios.link/3MJR
• Walmart (NYSE: WMT) is seeking to Japanese supermarket chain Seiyu, per Nikkei. http://axios.link/Fg7e
Fundraising
• Ganesh Ventures of China is launching a $250 million India-focused fund. http://axios.link/19Mr
• Sound Ventures, whose partners include Ashton Kutcher and Guy Oseary, is raising up to $150 million for its second fund, per an SEC filing.
• Trail Mix Ventures, a New York-based VC firm focused on early-stage ecommerce and wellness startups, raised $11 million for its debut fund. http://axios.link/9FNv
It's Personnel
• Henry Gregson joined Oklahoma City-based Acorn Growth Cos. as a partner and head of a new London office. He previously founded GR Investment Partners. www.acorngrowthcompanies.com
• Minoru Koshibe, former EVP of Mitsui Chemicals, joined The Carlyle Group as a senior advisor to Japan. www.carlyle.com
• Morgan Stanley named Tom Miles as head of Americas M&A, per the NY Times.
Final Numbers: ESG on the rise