Axios Pro Rata
January 25, 2022
⚖️ Situational awareness: DOJ antitrust chief Jonathan Kanter last night signaled antipathy to settlements, reportedly telling the New York Bar Association: "When the division concludes that a merger is likely to lessen competition, in most situations we should seek a simple injunction to block the transaction."
Top of the Morning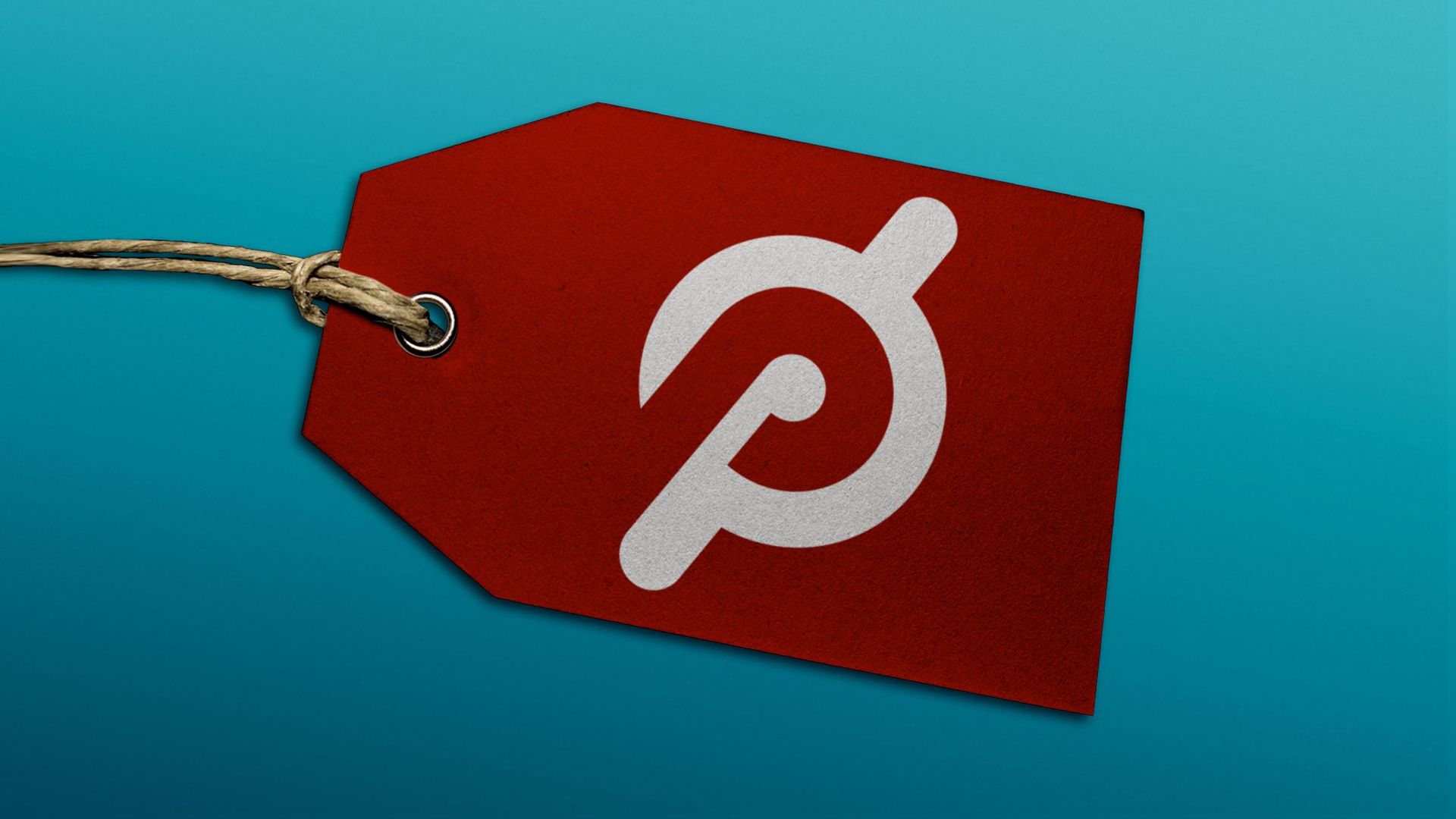 Peloton is having a bumpy ride, and has become a source of fascination among even those who've never invested or clipped in.
Driving the news: On Monday, a hedge fund with less than a 5% stake in Peloton called for CEO John Foley to be fired and for the connected fitness company to consider seeking a strategic buyer. Shares gained nearly 10% on the news, but remained down 16.2% for the year and off 80% their December 2020 peak.
This followed reports of upcoming sales and marketing layoffs, possible retail store closures and a disputed claim that Peloton will temporarily stop producing its bikes and treadmills.
What to know: Foley isn't going anywhere, nor will there be a sale process.
Peloton has a dual-class stock structure and Foley hand-picked the board. Even if Foley wants out, he also has political ambitions that would be diminished by a reputation for bailing when the going got tough.
Even the most slobbering Peloton booster (👋) would acknowledge that the share price was absurdly inflated by the pandemic heat, but subscriber churn remains very low and the company remains too bullish to hire bankers.
But, but, but: Just because Peloton isn't seeking a buyer doesn't mean that potential acquirers aren't quietly reaching out to say "we're here for you if you ever want to talk." So let's run the odds, were there to be a deal:
• Apple (5-2): This has always been Peloton's best strategic fit, in terms of both strategy and aesthetics. What other company better integrates consumer hardware and software with retail, let alone with a high-end price point? The negative is that Apple rarely makes big buys (Beats was eight years ago!) and speculation that it might be content with the Watch as its primary wellness platform.
• Google (3-1): A proclivity for acquisitions, including consumer hardware, plenty of cash and a way to fight Apple on wellness. Plus, the Peloton tablets already run on Android. On the flipside, Google has enough bruises from health efforts to flinch a bit.
• Netflix (7-1): The pairing of two companies who some investors believe have saturated their total addressable market, so as to expand that TAM. Plus, there have long been rumors that Netflix and Peloton have talked about content partnerships, so there's an existing line of communication. Plus, a shared board member in TCV's Jay Hoag.
• Microsoft (15-1): It's got the manufacturing, cloud software and (sorta) retail chops, and CEO Satya Nadella loves the big M&A splash. Plus, there could be some gaming applications. But Microsoft also seems to be souring a bit on hardware, has massive integration and regulatory challenges ahead with Activision and there's no Azure tie-in.
• Nike (50-1): Plenty of cash and a strong brand fit. But obviously would be a major leap of faith, given that Nike hasn't moved much into connected fitness behind some pretty basic tracking devices.
• Private equity (100-1): Peloton remains unprofitable and leverage could be tough to come by. One big caveat here, though, is that Peloton is much more likely get a PIPE, so long as it details a viable use of proceeds. Let's put PIPE odds closer to 10-1, as it has over $900 million of cash on hand.
Up next: Earnings in two weeks from today, when Foley will need to explain what's actually happening with manufacturing and how the company plans to grow.
The BFD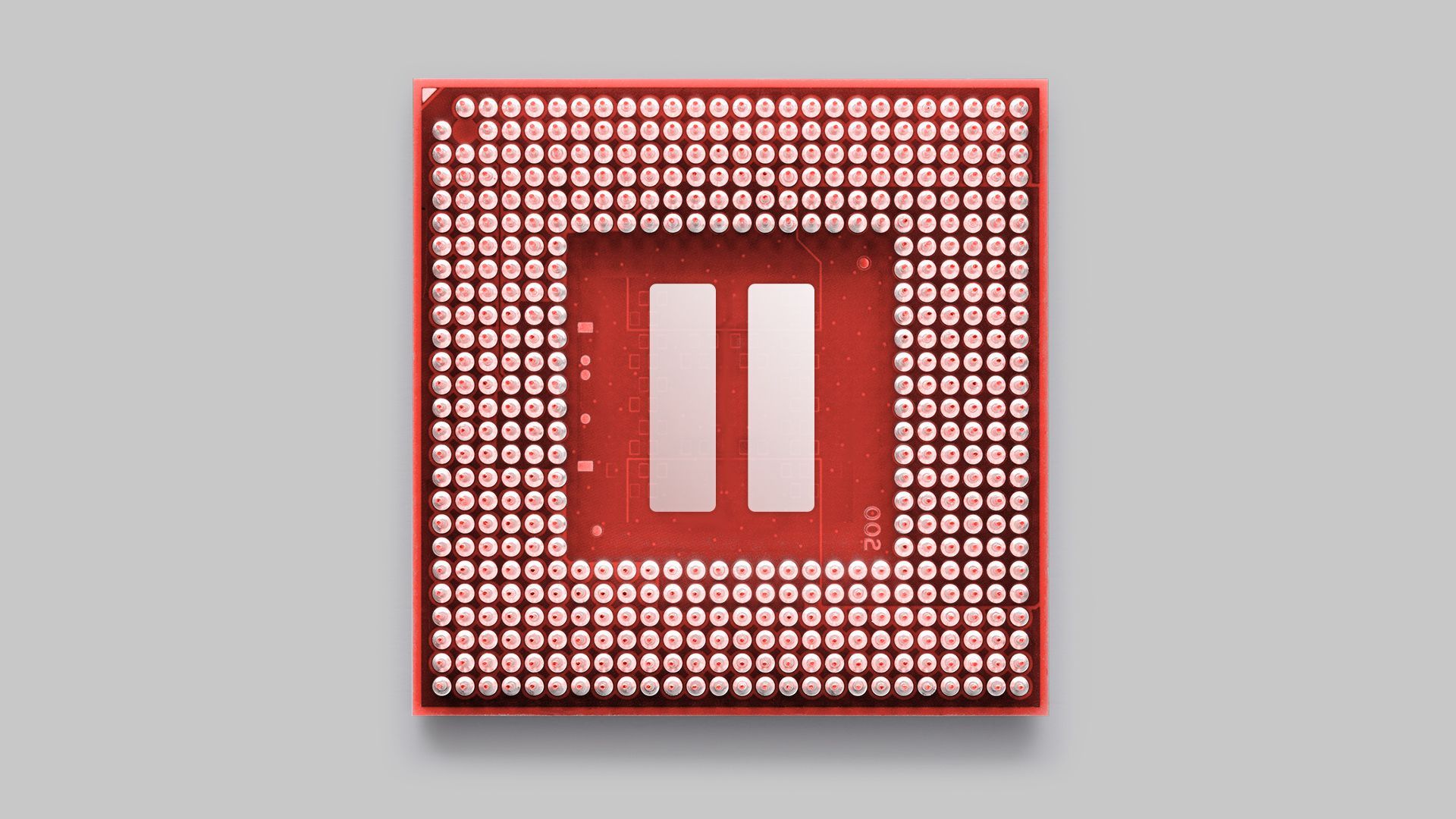 Nvidia (Nasdaq: NVDA) is preparing to abandon its $40 billion acquisition of British chip design firm Arm from SoftBank (Tokyo: 9984) due to regulatory opposition, per Bloomberg.
Why it's the BFD: This was set to be the largest-ever merger in the semiconductor industry, and could lead to SoftBank taking Arm public via an IPO. It also would come three years after Qualcomm bailed on its efforts to buy NXP Semiconductors, also because of regulatory backlash.
History: Nvidia announced the cash-and-stock deal in Sept. 2020. The FTC sued to block it last month, arguing that Arm's designs are key enablers of competition between Nvidia and its rivals. There's also an assumption that Chinese regulators would move to block the deal, were other countries to acquiesce.
The bottom line: "Tech giants have lined up against the takeover. A group that includes Qualcomm, Microsoft, Intel and Amazon have provided regulators around the world with what they believe is enough ammunition to kill the deal, according to people familiar with the process." — Bloomberg
Venture Capital Deals
• Dremio, a Santa Clara, Calif.-based SQL lakehouse company, raised $160m in Series E funding at a $2b valuation. Adams Street Partners led, and was joined by StepStone Group, DTCP and insiders Sapphire Ventures, Insight Partners, Lightspeed Venture Partners, Norwest Venture Partners and Cisco Investments. http://axios.link/w5ao
• Deliverect, a Belgian online ordering platform for restaurants, raised $150m in Series D funding at a $1.4b post-money valuation. Coatue and Alkeon Capital Management co-led, and were joined by Redpoint Ventures, Newion, Smartfin, OMERS Ventures and DST Global Partners. www.deliverect.com
• SparkCognition, an Austin, Texas-based cognitive AI startup, raised $123m in Series D funding at a $1.4b post-money valuation from March Capital, Doha VC, B. Riley VC, AEI Horizon X, Temasek, Alan Howard and Peter Löscher. http://axios.link/RGY8
• InstaDeep, a London-based AI decision-making startup, raised $100m from Google, BioNTech, Chimera Abu Dhabi, DB Digital Ventures, G42 and Synergie. http://axios.link/UdNW
🚑 Celino Biotech, a Cambridge, Mass.-based autonomous cell therapy manufacturing startup, raised $80m co-led by Bayer, 8VC and Humboldt Fund. Other backers include Felicis Ventures, Khosla Ventures and The Engine. http://axios.link/tF0v
• Darwinbox, an Indian HR management platform, raised $72m in Series D funding at a valuation north of $1b. TCV led, and was joined by insiders Lightspeed Venture Partners, Sequoia Capital India, Salesforce Ventures, 3One4 Capital, Endiya Partners and SCB 10X. http://axios.link/Y2i7
• Jebbit, a Boston-based zero-party data platform, raised $70m from Vista Equity Partners. www.jebbit.com
• Hunters, an Israeli cybersecurity startup, raised $68m in Series C funding. Stripes led, and was joined by DTCP, Cisco Investments, Databricks and insiders YL Ventures, Bessemer Venture Partners, M12, USVP, Blumberg Capital and Snowflake Ventures. http://axios.link/1Bzf
• Sibros, a San Jose, Calif.-based connected vehicle platform, raised $70m in Series B funding. Energy Impact Partners led, and was joined by Fontinalis Partners, Google, Iron Pillar, Qualcomm Ventures and insiders Nexus Venture Partners and Moneta Ventures. www.sibros.com
• Humu, a Mountain View-based talent retention platform, raised $60m in Series C funding. TCV led, and was joined by GFC, Blue Ivy Ventures and insiders Index Ventures, IVP, and SVB Capital. www.humu.com
• Starship Technologies, an L.A.-based maker of autonomous delivery robots, raised €50m in equity and debt from the European Investment Bank. http://axios.link/726h
• SavvyMoney, a Pleasanton, Calif.-based consumer credit score startup, raised $45m from Spectrum Equity. www.savvymoney.com
• Soona, a Denver-based virtual photo shoot platform for e-commerce, raised $35m in Series B funding. Bain Capital Ventures led, and was joined by insiders Union Square Ventures, Matchstick Ventures, Starting Line Ventures, 2048 Ventures and Range Ventures. http://axios.link/fZ4W
🌎 Sylvera, a London-based carbon offset ratings provider, raised $32.6m in Series A funding. Index Ventures led, and was joined by Insight Partners, Salesforce Ventures and LocalGlobe. www.sylvera.com
• Bokksu, a Japanese snack subscription service, raised $22m in Series A funding. Valor Siren Ventures led, and was joined by Company Ventures, St Cousair, World Innovation Lab, Headline Asia and Gaingels. www.bokksu.com
• Otta, a London-based tech job search platform, raised $20m. Tiger Global led, and was joined by LocalGlobe and Founder Collective. http://axios.link/eSNQ
• Tekever, a Lisbon-based maker of industrial drones for maritime surveillance, raised €20m. Ventura Capital led, and was joined by Iberis Capital. http://axios.link/G6O0
• Klarity, an S.F.-based platform for converting contracts into structured data, raised $18m in Series A funding. Tola Capital led, and was joined by Invus Opportunities, 8×8, Koupa, Elad Gil and Picus Capital. http://axios.link/L3l0
🚑 Intellect, a Singapore-based mental health services startup, raised $10m in Series A funding. HOF Capital led, and was joined by Headline, East Ventures, MS&AD Ventures, DG Daiwa Ventures, Pioneer Fund and Insignia Ventures Partners. http://axios.link/2rtk
• Kencko, a Lewes, Del.-based maker of plant-based organic food products like smoothies, raised $10m in Series A funding. Siddhi Capital led, and was joined by Next View Ventures, Riverside Ventures, Silas Capital, Cheyenne Ventures, Shilling Capital, Indico Capital, Mission Point, Gather Ventures and Nextblue Ventures. www.kencko.com
• ArmorCode, a Palo Alto-based AppSecOps startup, raised $8m in seed funding. Cervin Ventures led, and was joined by Sierra Ventures and Tau Ventures. www.armorcode.com
• Fathom, an AI notetaker for Zoom, raised $4.7m in seed funding from backers like Zoom Apps Fund, Maven Ventures, Active Capital, GFC, Rackhouse.vc and Soma Capital. http://axios.link/Or1q
Private Equity Deals
• Advent International, Madison Dearborn and Siris Capital each made takeover bids for Dallas-based money transfer company MoneyGram International (Nasdaq: MGI), per Reuters. http://axios.link/jfSL
• CIVC Partners bought InnovateMR, a Calabasas, Calif.-based provider of survey and sampling services. www.innovatemr.com
• HTEC, an S.F.-based tech consulting and development firm, raised $140m from Brighton Park Capital. www.htecgroup.com
🚑 Intermediate Capital Group bought New Zealand-based cancer care clinics chain Canopy Cancer for more than A$300m, per The Australian. www.canopycancercare.co.nz
• PDQ, a Salt Lake City-based portfolio company of TA Associates, bought SmartDeploy, a Bellevue, Wash.-based provider of remote computer management. www.pdq.com
• Powerhouse, a Crowley, Texas-based portfolio company of Lincolnshire Management, bought Advanced Service Solutions, a Hammonton, N.J.-based facilities maintenance management company. www.powerhousenow.com
• Recognize invested in AST Corp., a Lisle, Ill.-based cloud services provider. www.astcorporation.com
• SK AeroSafety Group, a British portfolio company LLCP, bought Fire-Tec, a Phoenix-based provider of MRO aviation solutions. www.skaerosafetygroup.com
• UniCredit (Milan: CRDI) received around five nonbinding offers for parts of its leasing unit, including from Bain Capital and Christofferson Robb & Co., per Reuters. http://axios.link/7X9e
• Vehicle Accessories, a Flint, Mich.-based portfolio company of Kinderhook, bought Cord Automotive, a Cordova, Tenn.-based maker of running boards and other auto accessories to OEMs. www.4vehicleaccessories.com
Axios Pro Recap
Some highlights from yesterday's Axios Pro newsletters:
🛒 Retail: The challenges facing any Kohl's buyer and the busiest investment banks in retail.
🚑 Health Tech: A dive into Mark Cuban's new online pharmacy and an ROI scoop on the InnovaTel sale.
💰 Fintech: Social Leverage's new fund and why Stripe is buying a point-of-sale terminal manufacturer.
SPAC Stuff
• DNEG, a London-based visual effects and animation studio backed by Novator Partners, agreed to go public at an implied $1.7b via Sports Ventures Acquisition Corp. (Nasdaq: AKIC). www.dneg.com
• Truth Social, Donald Trump's social media startup that agreed to go public via SPAC, has begun reaching out to influencers (including non-political ones), Axios' Sara Fischer reports.
Liquidity Events
• JPMorgan Chase (NYSE: JPM) agreed to buy a 49% stake in Greek payments fintech Viva Wallet at a reported valuation north of $2b. Viva had raised around $750m from firms like Tencent, Breyer Capital, EBRD and DECA Investments. http://axios.link/03Ia
• Inflexion hired Goldman Sachs to find a buyer for Radius Payment Solutions, a British provider of fuel cards and telematics that could be valued at around $2.7b, per Bloomberg. http://axios.link/RiF4
• TPG is seeking a buyer for its minority stake in jewelry maker APM Monaco, after IPO plans fell through, per Bloomberg. http://axios.link/pSAC
More M&A
• Savvy Gaming Group, backed by Saudi PIF, agreed to buy German esports operator ESL Gaming from Stockholm-listed gaming group MTG for $1.05b. http://axios.link/jL6o
🎵 Sony Music Entertainment (Tokyo: 6758) acquired Bob Dylan's catalog of recorded music, at a reported deal value of between $150m and $200m. Dylan previously sold his songwriting catalog to Universal Music Publishing Group for around $400m. http://axios.link/P85C
• WeWork (NYSE: WE) agreed to buy Common Desk, a Dallas-based flexible workspace provider with 23 locations in Texas and North Carolina. www.thecommondesk.com
• Zip (ASX: Z1P), an Australian BNPL company, said it's in talks to buy Sezzle (ASX: SZL), a Minneapolis-based rival whose market cap is A$425m. http://axios.link/eP9J
It's Personnel
🌎 Tanya Barnes joined JPMorgan Chase as co-managing partner of its sustainability-focused growth equity group. She previously was with Blackstone. http://axios.link/SwWg
• Adam Battersby and Theofilos Kotridis joined London-based Apis Partners as partners. They previously were with TechFin Investments. www.apis.pe
• Dyice Ellis-Beckham (ex-Invesco) and Sergei Schmidt (Varde Partners) joined the capital formation group of H.I.G. Capital as a managing director and principal, respectively. www.higcapital.com
• Aurora Capital Partners promoted Scott Erickson to partner, Phil Gross to principal and Jordan Leibowitz to VP. www.auroracap.com
Final Numbers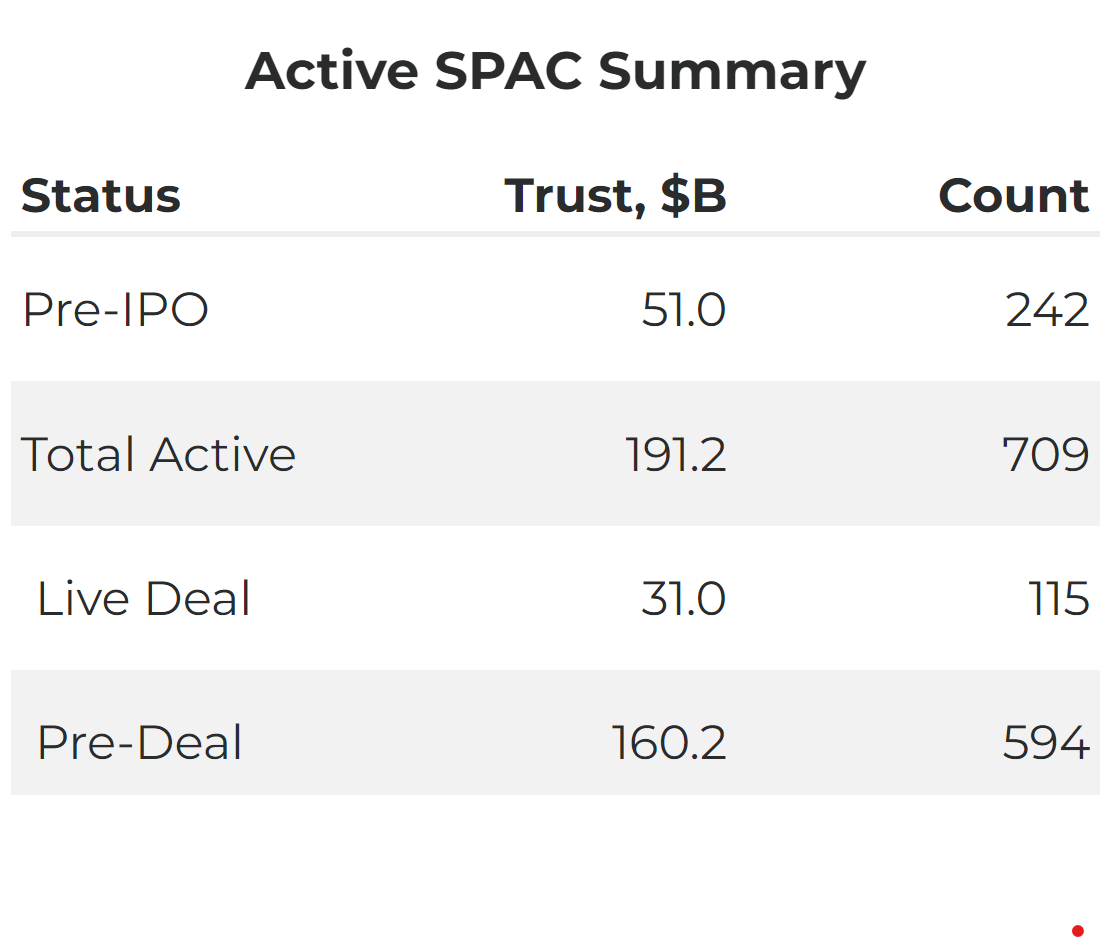 ✅ Thanks for reading Axios Pro Rata! Please ask your friends, colleagues and Wordle addicts to sign up.