August 19, 2019
🎧 Check out our latest Pro Rata Podcast, which digs into fears of a global recession. Listen here.
Top of the Morning
Root Insurance, a tech-enabled auto insurance upstart that lives among the legacy giants in Columbus, Ohio, recently raised around $350 million at a $3.5 billion valuation, Axios has learned from multiple sources.
Coatue Management and DST Global co-led the Series E round.
Root previously raised $177 million, including a $100 million Series D round last summer at a $1 billion post-money valuation. Existing backers include Drive Capital, Redpoint Ventures, Ribbit Capital, Scale Venture Partners, and Tiger Global.
The bull case is that Root can get a lower-risk user pool than can traditional insurers, because in most states it uses a "try-before-you-buy" mobile app that leverages telematics to gauge driving style. This lets it offer below-market rates which, in turn, lowers churn. The company also has moved its claims infrastructure in-house, which should give it better control of user experience.
The bear case is that Root has a higher loss ratio than do incumbents like Progressive and Geico, per statutory filings, and its single product line doesn't help offset customer acquisition costs via bundling. Plus, even the most generous VC backers can't help Root compete on balance sheet with a rival like Geico, which is part of Warren Buffett's Berkshire Hathaway.
CEO Alex Timm, who declined to discuss the fundraise, argues that startups will always have higher loss ratios as they works out some of the kinks (including Root's apparent under-pricing in its key Texas market, which it has since corrected). And, to be fair, it's Q4 2018 loss ratio fell 50% year-over-year after a Q3 2018 increase.
The bottom line is that VCs are valuing Root more as a tech company than as an insurer, arguably more because of high growth rates than the actual tech component. We've seen this elsewhere in the insurance sector (e.g., Lemonade), and in all sorts of other consumer-facing areas (eyeglasses, razors, mattresses, etc.). The the jury remains out on the sagacity of such classifications.
The BFD
Blokable, a Seattle-based multi-story modular housing startup, raised $23 million in Series A funding led by Vulcan Capital.
Why it's the BFD: America's economic growth has been rendered irrelevant for millions, due to spiraling housing costs.
Other investors include Building Ventures, Launch, Kapor Capital, Marc Benioff, Motley Fool Ventures, Ten Eighty Capital, and Dennis Joyce.
Bottom line: "Blokable envisions itself as a disruptor of the traditional housing development process. And it must be that, [co-CEO Aaron] Holm says, because the housing market is fundamentally broken. It simply costs too much to build housing — both market-rate and affordable — and no economic dip or market correction will make enough of a difference." — Nat Levy, GeekWire
Venture Capital Deals
💨 Juul, the San Francisco-based e-cigarette giant, disclosed $325 million in new funding, via an SEC filing. A source familiar with the situation tells Axios that it's all convertible debt designed to bolster Juul's balance sheet in preparation of additional international expansion. There isn't currently an equity-priced fundraising process, but these notes likely would roll in if/when that round does take place. Existing shareholders include Altria, Fidelity, and Tiger Global.
• Better.com, a New York-based online mortgage lender, raised $160 million in Series C funding. Activant Capital, Ping An Insurance, Ally Financial, Citigroup and American Express Ventures were joined by return backers Goldman Sachs, KCK, Pine Brook, HOOPP and Kleiner Perkins. http://axios.link/phpA
🚑 Juvenescence, a British human longevity startup, raised $100 million in Series B funding at a $500 million post-money valuation. Backers include NEX Group founder Michael Spencer and Atlassian co-founder Mike Cannon-Brookes. http://axios.link/s7pf
• RedDoorz, a Singapore-based budget hotel booking site, raised $70 million in Series C funding. Asia Partners led, and was joined by Rakuten Capital, Mirae Asset-Naver Asia Growth Fund. This comes just months after it raised $40 million in Series B funding led by Qiming Venture Partners. http://axios.link/VyL4
• Blokable, a Seattle-based modular housing startup, raised $23 million in Series A funding. Vulcan Capital led, and was joined by Building Ventures, Launch, Kapor Capital, Marc Benioff, Motley Fool Ventures, Ten Eighty Capital, and Dennis Joyce. http://axios.link/XPzA
• Nudge Rewards, a Toronto-based provider of frontline employee engagement and performance software, raised US$9.3 million led by Jump Capital. http://axios.link/oFbV
• MoA Technology, a UK-based crop protection startup, raised £6.3 million in Series A funding co-led by Parkwalk and Oxford Sciences Innovation. http://axios.link/Y7K9
Private Equity Deals
• Abry Partners agreed to buy Portfolio Holding, a Lake Forest, Calif.-based provider of finance and insurance solutions to auto dealers, from Capital Z Partners. www.portfolioreinsurance.com
📺 Apollo Global Management has repeatedly approached Virginia-based TV broadcaster Tegna (NYSE: TGNA) about a takeover or merger with Apollo's existing stations, per the WSJ. Tegna has a market cap of around $3.2 billion. http://axios.link/ioEK
⛽ Ares Management invested in Heelstone Energy, a Chapel Hill, N.C.-based utility-scale solar developer. www.heelstoneenergy.com
🚑 Centerbridge Partners acquired GoHealth, a Chicago-based provider of direct-to-consumer sales and marketing solutions for health insurers, from Norwest Equity Partners. www.gohealthinsurance.com
• Frontline Education, a Malvern, Penn.-based portfolio company of Thoma Bravo, acquired Roseville, Calif.-based education software provider Perennial EdTech from Alpine Investors. http://axios.link/GheO
• Grain Management agreed to buy a majority stake in Florida-based telecom provider Summit Broadband from Cable Bahamas. www.summit-broadband.com
• Gryphon Investors agreed to acquire Mechanix Wear, a Valencia, Calif.-based maker of work gloves, from CEO Michael Hale (who will retain a minority stake). www.mechanix.com
• Mill Point Capital acquired the power transformer unit of Pioneer Power Solutions (Nasdaq: PPSI).
• OpenGate Capital acquired InRule Technology, a Chicago-based business rules and decision management platform. www.inrule.com
• Pacific Equity Partners agreed to buy the Asia-Pacific business of Horizon Global (NYSE: HZN), a Troy, Mich.-based maker of branded towing and trailering equipment, for A$340 million. www.horizonglobal.com
• Permira is in "advanced talks" to buy a minority stake in UK-based challenger accounting firm Cogital at an enterprise value of around 1 billion, per the FT. Rival bidders included BC Partners, PAI, TA Associates and Hellman & Friedman. http://axios.link/s7FI
• The Riverside Company acquired Performance Systems Integration, a Portland, Ore.-based provider of fire and life safety services in the Pacific Northwest, from Peterson Partners. www.psintegrated.com
• Siris agreed to buy TPx Communications, a Los Angeles-based managed services provider, from Investcorp and Clarity Partners. www.telepacific.com
• SK Capital agreed to buy the plastic compounded solutions unit of PolyOne (NYSE: POL) for around $775 million.
Public Offerings
• No companies expect to price IPOs on U.S. exchanges this week.
🚑 Monopar Therapeutics, a Wilmette, Ill.-based developer of therapeutics for cancer and the side effects of chemotherapy, filed for a $40 million IPO. The pre-revenue company plans to trade on the Nasdaq (MNPR) with JonesTrading as sole underwriter. http://axios.link/R68u
🚑 Satsuma Pharmaceuticals, a South San Francisco-based developer of therapies for migraines, filed for an $86 million IPO. It plans to trade on the Nasdaq (STSA) with Credit Suisse as lead underwriter. The pre-revenue company raised $74 million in VC funding from firms like RA Capital (30.2% pre-IPO stake), TPG Biotech (16.1%), Wellington Management (10%), Osage University Partners (6%), CAM Capital (5.5%), and Cormorant Asset Management (5%). http://axios.link/uz4z
🚑 SpringWorks Therapeutics, a Stamford, Conn.-based developer of treatments for rare diseases and cancers, filed for a $115 million IPO. It plans to trade on the Nasdaq (SWTX) with JPMorgan as lead underwriter. The pre-revenue company raised $228 million in VC funding from firms like Perceptive Advisors, Tavistock Group, HBM Healthcare Investments, BVF Partners, Surveyor Capital, Samsara BioCapital, ArrowMark Partners, GlaxoSmithKline, Laurion Capital Management and return backers OrbiMed, Bain Capital, Pfizer and LifeArc. http://axios.link/XJJC
More M&A
• CyrusOne (Nasdaq: CONE), a Dallas-based digital infrastructure REIT with a market cap of $7.9 billion, is considering a sale after receiving takeover interest, per Bloomberg. http://axios.link/UbV1
• DSV, a Copenhagen-listed freight transport company, completed its previously-announced $5.5 billion takeover of rival Panalpina (Swiss: PWTN). http://axios.link/uxuU
• Khazanah Nasional, a Malaysian sovereign wealth fund, invested $72 million into troubled Malaysia Airlines. http://axios.link/fZxt
• Mantle Ridge, the hedge fund led by activist Paul Hilal, acquired nearly a 10% stake in Aramark (NYSE: ARMK). http://axios.link/ypp9
• The U.S. Department of Justice's antitrust division plans to sue to block Sabre's (Nasdaq: SABR) planned $360 million acquisition of Miami-based airline industry software provider Farelogix, per Bloomberg. http://axios.link/24qP
Fundraising
• Ares Management plans to target $9.5 billion for its next flagship private equity fund, per Bloomberg. http://axios.link/Gir0
• Cleo Capital, led by entrepreneur Sarah Kunst, raised $3.5 million for a debut fund for female entrepreneurs who act as scouts. Kia has more.
• Uncork Capital raised $100 million for its sixth flagship fund and $100 million for a new opportunity funds.
Why it matters: Uncork is one of Silicon Valley's original micro-VC firms, a once-novel approach that has since spawned hundreds of imitators. With these new funds, founder Jeff Clavier tells me the firm is devoting more attention to SV/NYC/Boston-based startups that are holding down costs by hiring engineers in less-expensive markets, particularly outside of the U.S.
It's Personnel
• Aditi Maliwal joined Los Angeles-based Upfront Ventures as a partner. She previously was a product manager at Google. Upfront also promoted principal Michael Carney to partner. http://axios.link/MAar
• Johnny Williams rejoined Bank of America Merrill Lynch as vice chairman, focused on tech, media, and telecom. He previously was vice chairman of UBS, before which he was a managing director of TMT equity capital markets with BAML.
Final Numbers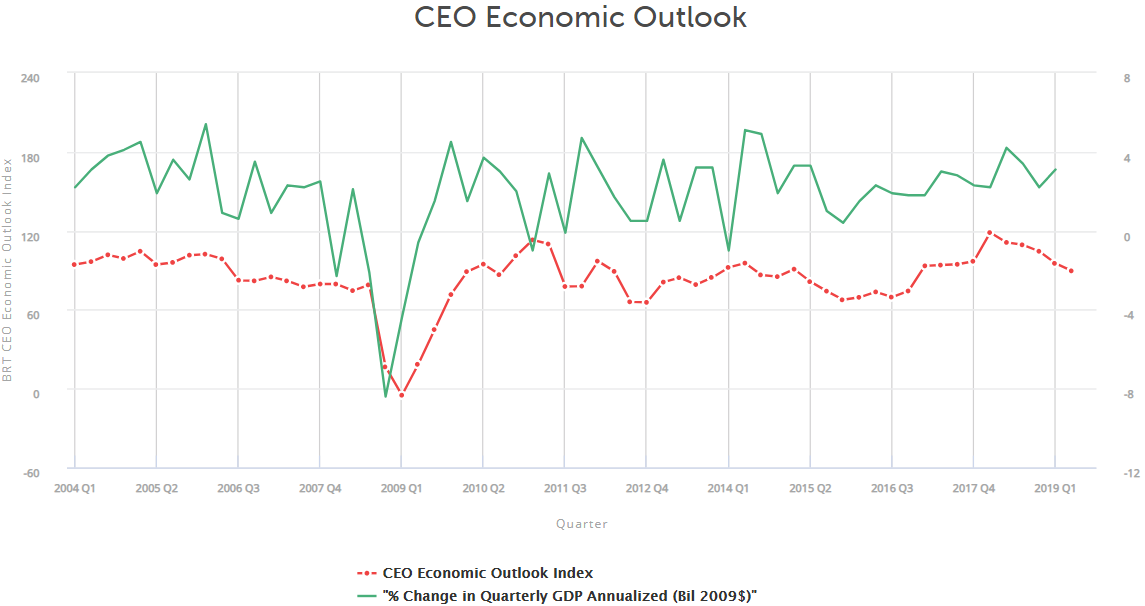 The Business Roundtable today announced that 181 of its 188 CEOs signed a new mission statement, whereby driving shareholder value is no longer their sole business objective.
Expanded priorities include taking care of employees to helping their communities.
Axios' Jim VandeHei writes that, in today's socio-political environment, even the most press-shy CEOs are de facto politicians.
Fortune's Alan Murray writes that Milton Friedman must be spinning in his grave.

Alan Murray will be my guest on today's Pro Rata Podcast. Subscribe here.
🙏 Thanks for reading Axios Pro Rata. Please ask your friends, colleagues, and football helmet holdouts to sign up here.