Axios Pro Rata
August 16, 2019
Top of the Morning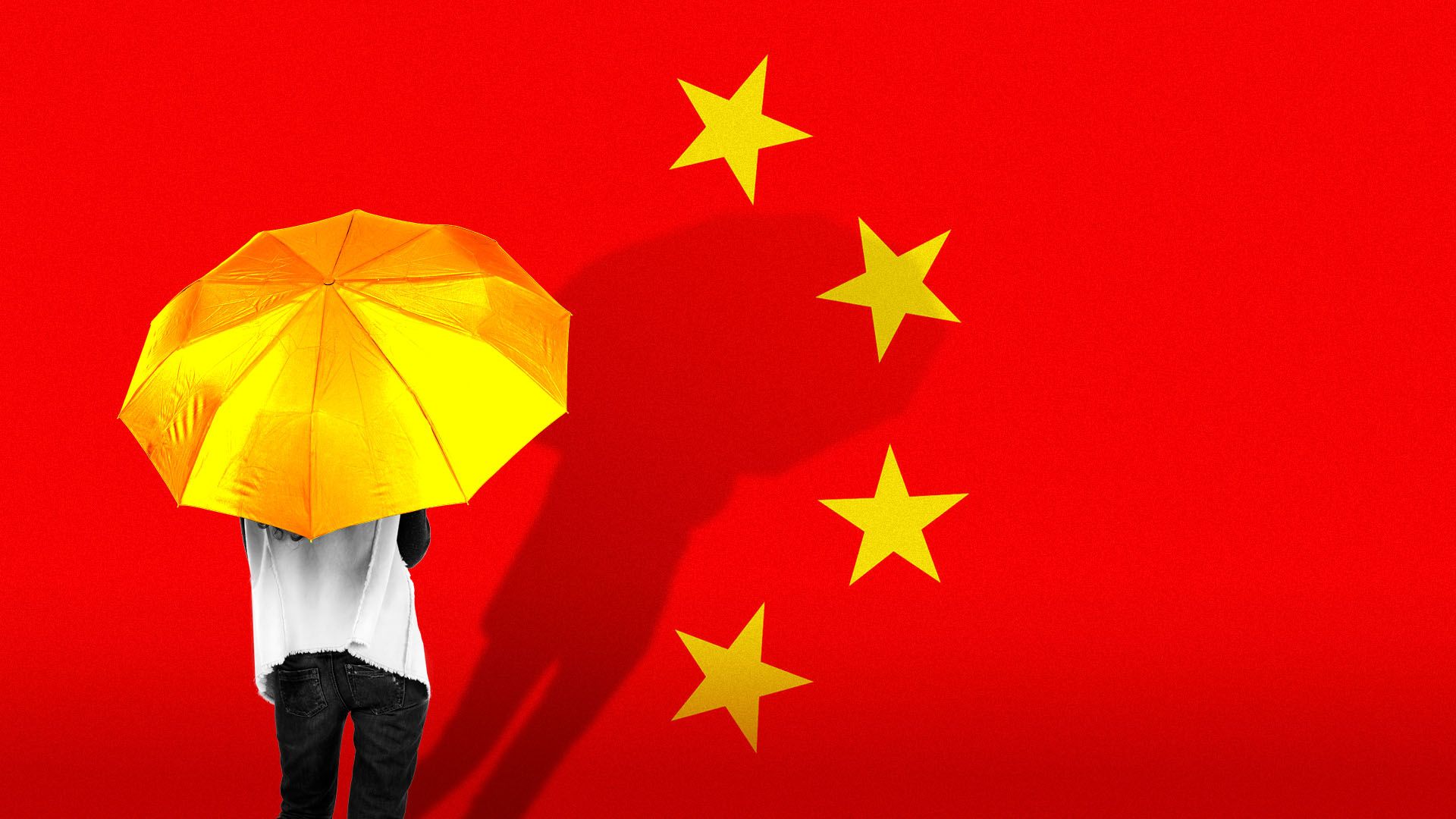 The deteriorating political situation in Hong Kong threatens to severely muddy the financial gateway between East and West.
Alibaba Group, which listed in New York five years ago, may delay a planned Hong Kong float that was set to raise upwards of $20 billion as early as this month.
Per Reuters: "The listing was always expected to be a complex affair because of China's tight control of cross-border share trading, but Hong Kong's unrest has taken the complexity several notches higher."
The Hang Seng Index fell more than 10% between the beginning of August through this past Wednesday. It has since recovered slightly, bringing the monthly loss to 8.6%, but is now the only major developed market index in the red for 2019.
If the protesters succeed in maintaining, or even furthering, "one country, two systems" governance, then it likely would keep global capital flowing through Hong Kong.
But it's unclear how China can possibly allow that to happen without eroding its authoritarian bonafides on the Mainland, and almost any crackdown would be viewed as ripping down the legal fabric that made Hong Kong a financial powerhouse in the first place.
Go deeper: Our latest Pro Rata Podcast digs into the Hong Kong protests, and why it's unclear if America is on the side of democracy or dictatorship. Listen here.
Also...
8chan may be gone from the Internet, but it lives on in yesterday's IPO filing for Cloudflare.
Cloudflare kicked the toxic message-board off its network after the El Paso massacre, in a pretty quick policy reversal that felt at least partially tied to the IPO plans.
In its S-1 filing, the company says that its decision to work with 8chan and, previously, a neo-Nazi website called The Daily Stormer, had caused certain potential customers to go elsewhere. Conversely, Cloudflare says that booting the sites also cost it some business:
"We received significant adverse feedback for these decisions from those concerned about our ability to pass judgment on our customers and the users of our platform, or to censor them by limiting their access to our product,and we are aware of potential customers who decided not to subscribe to our products because of this."
• If you're trying to slip a Form D filing past us media folks, now might be your moment. The SEC this week made a back-end change to its website that apparently included the following piece of code: molasses.xml.
The BFD
Oyak, the Turkish military's $18 billion pension fund, reached a preliminary agreement to buy British Steel out of bankruptcy. No financial terms were disclosed, but The Guardian reports that Oyak would pay £70 million for the business and commit to invest another £900 million to double production capacity.
Why it's the BFD: The deal could save nearly 5,000 jobs and the broader British steel-making industry, once the world's largest but since hollowed out by decades of financial pressures (the latest of which is Brexit).
Backstory: Private equity firm Greybull Capital bought British Steel in 2016 for just a single pound, but the company fell into liquidation this past May. Oyak already holds major stakes in Turkish steelmakers via its Ataer unit.
Bottom line: "EU steelmakers have been at odds with Turkey as they debate safeguards to protect themselves from the impact of U.S. trade tariffs. The tariffs have pushed surplus steel into Europe, especially from Turkey, which has overtaken China as the EU's biggest foreign steel supplier." — Reuters
Venture Capital Deals
• ShareChat, an India-based social network that accommodates regional languages, raised $100 million in Series D funding. Twitter led, and was joined by TrustBridge Partners and return backers Shunwei Capital, Lightspeed Venture Partners, SAIF Capital, India Quotient and Morningside VC. http://axios.link/3CLk
• ZenLayer, a software-defined network and cloud services startup with offices in LA and Shanghai, raised $30 million in Series B funding. Forebright Capital led, and was joined by Volcanics Venture and F&G Venture. http://axios.link/Ido4
• Motif FoodWorks, a Boston-based protein alternatives startup, raised $27.5 million. General Atlantic led, and was joined by CPT Capital. http://axios.link/hD84
• Klang, a German massive multiplayer game studio, raised $22 million in Series B funding. Novator Partners led, and was joined by LEGO Ventures and return backers Northzone, Neoteny, Firstminute capital, Makers Fund, and New Life Ventures. http://axios.link/6ufC
• Sorted Group, a UK-based delivery management SaaS platform, raised £15 million in Series B funding. Merian Chrysalis led, and was joined by Praetura Ventures and NVM Private Equity. http://axios.link/l3qf
• Commsignia, a Santa Clara, Calif.-based developer of "vehicle-to-everything" road safety solutions, raised $11 million. Karma Ventures and the Samsung co-led, and were joined by Partech Ventures, Inventure, Credo Ventures, and Day One Capital. http://axios.link/RgJ5
🤖 Miko, an India-based maker of educational robots for kids, raised $7.5 million in Series A funding from firms like Chiratae Ventures and YourNest Venture Capital. http://axios.link/rxw4
Private Equity Deals
• Bain Capital and The Blackstone Group are out of the auction for BASF's (DB: BAS) construction chemicals business, with fellow suitor Advent International said to be "cooling" on the deal, per Bloomberg. The deal had been expected to fetch around $3 billion. http://axios.link/cCaW
🚑 The Blackstone Group, CVC Capital Partners, and KKR are among the bidders for a 40% stake in the hospitals unit of Philippines-listed Metro Pacific Investments, which could fetch upwards of $2.5 billion, per Reuters. http://axios.link/JVys
• Fortress Investment Group, a unit of SoftBank, offered to buy Japanese hotel chain Unizo Holdings (Tokyo: 3258) for $1.3 billion. http://axios.link/x5fV
• Graphite Capital sponsored a management buyout of Hanson Wade, a British trade conference organizer focused on the pharma and biotech markets. http://axios.link/kW7Z
• Kinderhook Industries acquired Chemtron, an Avon, Ohio-based provider of hazardous and non-hazardous waste management services. www.chemtron-corp.com
• Superior Industrial Maintenance, a Concord, N.C.-based portfolio company of Warren Equity Partners, acquired Carolina Coatings, a Morrisville, N.C.-based provider of corrosion protection and surface cleaning services. www.gosuperior.net
Public Offerings
• Cloudflare, a San Francisco-based provider of content delivery network services, filed for a $100 million IPO. It plans to trade on the NYSE (NET) with Goldman Sachs as lead underwriter, and reports a $37 million net loss on $129 million in revenue for the first half of 2019. The company raised over $400 million in VC funding, from firms like Fidelity (30.9% pre-IPO stake), Pelion Ventures (9.2%), NEA (8.8%), Venrock, Union Square Ventures, and Franklin Templeton. http://axios.link/i6AH
😁 SmileDirectClub, a Nashville-based provider of at-home teeth straightening systems, filed for a $100 million IPO. It plans to trade on the Nasdaq (SDC) with JPMorgan as lead underwriter, and reports a $53 million net loss on $374 million in revenue for the first half of 2019. SDC has raised nearly $400 million in private funding, including an infusion last fall at a $3.2 billion post-money valuation, from firms like Clayton, Dubilier & Rice, Spark Capital, and Kleiner Perkins Digital Growth. Flashback
More M&A
• Deltek, a Herndon, Va.-based subsidiary of Roper Technologies (NYSE: ROP), agreed to buy ComputerEase, a Cincinnati-based provider of project management software for contractors. www.deltek.com
💄 Revlon (NYSE: REV), a cosmetics maker with a market cap of $815 million, hired Goldman Sachs to explore strategic options, per Bloomberg. http://axios.link/cy3Y
Fundraising
• Apollo Global Management plans to raise $1 billion for its first impact investing fund, per Bloomberg. http://axios.link/IGXR
In Memoriam
Mike Bruno, managing partner of private equity firm Stonebridge Partners, passed away earlier this week at the age of 64.
He had left the M&A group of Solomon Brothers to join Stonebridge in 1987, shortly after its founding, and was elected as managing partner just two years later.
In a statement, Stonebridge writes: "The centerpiece of Mike's character was integrity. His keen intuition, persistent determination and quick responsiveness brought a unique style that translated into success throughout Mike's career. He was a caring friend, role model and business partner with an uncanny ability to show genuine interest in and befriend everyone."
He is survived by his wife and three children. A memorial service will be held today at 2 pm at the American Yacht Club in Rye, NY. The family asks that any donations be made to Memorial Sloan Kettering Pediatric Cancer Research in his name.
Final Numbers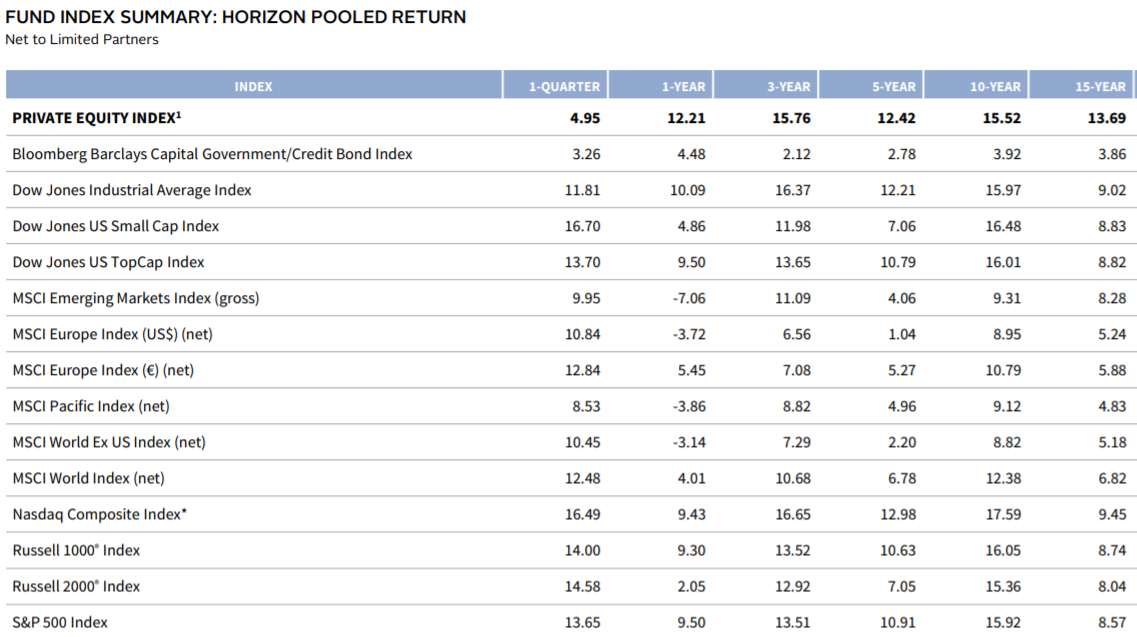 🙏 Thanks for reading Axios Pro Rata. Please ask your friends, colleagues, and Turkish military pensioners to sign up.