April 09, 2019
Top of the Morning
U.S. tech startup investors have spent the past decade trying to deepen ties with China, but some of those efforts may soon backfire. Particularly as anti-China rhetoric continues to ramp up on Capitol Hill.
Part of this relates to last year's changes to CFIUS, which used to focus on foreign entities buying control of U.S. companies in a way that could pose national security concerns.
Companies caught up by CFIUS traditionally have been involved in sectors like metals, infrastructure and semiconductors. But we've also seen it begin to expand into the much broader area of digital data. For example, CFIUS this year is requiring Chinese majority owners to sell both gay dating app Grindr and digital health network PatientsLikeMe.
CFIUS now can also apply to minority stakes of as little as 10% or 20%, particularly if they include a board seat. For example, SoftBank and Uber are still awaiting CFIUS approval for their early 2018 transaction, which is why there still aren't SoftBank reps on the Uber board.
Arguably a more consequential change is being debated over at the U.S. Commerce Department, which is seeking to define "emerging technologies" for the purpose of export controls.
The draft list includes such things as AI, robotics and biotech. If this stands, U.S. startups would essentially need federal government permission to sell their products to foreign countries (e.g., China).
Even more problematic is that the new rules could also impact so-called "deemed exports," or products "released" to foreign nationals living inside the U.S.

This not only means sales, but even foreign nationals involved in product development. For example, imagine a California startup that has Chinese engineers on H1-B visas. The company, arguably, could need an export license for those engineers to work on something like AI software.
I've also begun to hear some investors speculate that D.C. could push for a sort of reverse CFIUS, affecting outbound investment in Chinese companies (or even investment funds) that are involved in such emerging technologies.
President Trump recently criticized Google for allegedly helping the Chinese military instead of the U.S. military, before being persuaded otherwise by Google CEO Sundar Pichai.
The takeaway is that Trump is worried about the consequences of Chinese technology advancing faster than American technology. And this isn't just a Trump thing, or a Republican thing.
"There's a lot more sensitivity about the AI race than there was just six months ago," a financial industry lobbyist tells me. "I could certainly see some enterprising member of Congress going in the direction of [capital outflow controls]."
• Scoop: The U.S. Treasury Department last Thursday announced the resignation of Eli Miller, who served as Sec. Steve Mnuchin's chief of staff and closest advisor. Axios has learned that Miller's next stop will be The Blackstone Group, the private equity giant led by occasional Trump advisor Steve Schwarzman, to work on public policy.
• Best laid plans... Sequoia Capital last year began raising a massive growth equity fund that wasn't intended to directly compete with SoftBank Vision Fund, but which was supposed to help its portfolio companies avoid the Japanese giant.
Since then, at least three Sequoia portfolio companies have raised large rounds led by SVF. The latest is Klook, a Hong Kong-based travel activities booking platform, which yesterday announced an SVF-led $225 million infusion. The others were DoorDash and Clutter.
• Deal data: Venture capitalists disbursed $32.6 billion via 1,843 deals in Q1 2019, a 10.5% increase and 22.5% decrease from Q1 2018, per data released this morning by PitchBook and the NVCA.
🎧 Pro Rata Podcast: Our new episode focuses on the future of American capitalism and how it may play in the presidential election. Listen here.
We've also posted the latest PRP interview with a 2020 presidential candidate. This time it's Mirimar, Fla. Mayor Wayne Messam, whose campaign platform includes student loan forgiveness. Here you go.
The BFD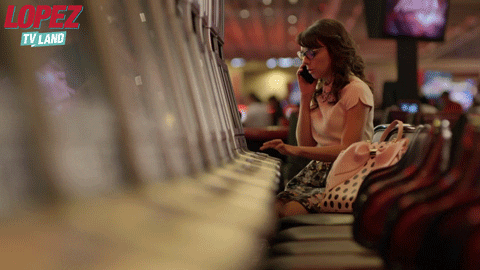 Wynn Resorts (Nasdaq: WYNN) offered to buy Australian casino operator Crown Resorts for US$7.1 billion, or A$14.75 per share (26% premium to yesterday's closing price). Then, within the past hour, it said it was terminating talks because deal details leaked.
Why it's the BFD: Wynn Resorts has been on the ropes since last year's ouster of founder Steve Wynn over sexual assault allegations, and buying Crown could help it become too large to digest for acquisitive Las Vegas rivals. Plus, it reflects a weakening gaming market in Macau, which is currently Wynn's only Asia location.
Bottom line: If the deal made strategic sense for Wynn before the talks leaked, then it still makes strategic sense one day later. And Crown has been under its own pressures, so don't be surprised if Wynn's pullback is only temporary.
Venture Capital Deals
• Branch, a San Francisco-based micro-lending app for Africa and other emerging markets, raised $170 million in Series C funding. Foundation Capital and Visa co-led, and were joined by Greenspring Associates, Foxhaven, B Capital and return backers Andreessen Horowitz, Formation8, Trinity Ventures, IFC, CreditEase and Victory Park. http://axios.link/vZV6
• Klaviyo, a Boston-based email marketing company, raised $150 million in Series B funding from Summit Partners. http://axios.link/hg8x
• Monzo, a British challenger bank, is in early talks to raise upwards of £100 million at a valuation of 1.9 billion, in a round led by YC Continuity, per The Daily Telegraph. http://axios.link/QWo6
• Bitglass, a Campbell, Calif.-based cloud security company, raised $70 million in Series D funding. Quadrille Capital was joined by return backers NEA, Norwest Venture Partners and Singtel Innov8. http://axios.link/MTZz
• Expanse, a San Francisco-based provider of IT operations management software, raised $70 million in Series C funding. TPG Growth led, and was joined by return backers like NEA, IVP, Founders Fund, and MSD Capital. Individual investors include Arianna Huffington, Peter Thiel and Egon Durban. www.expanse.co
🚑 ABK Biomedical, a Canadian medical device startup focused on embolic therapies, raised US$30 million in Series B funding co-led by F-Prime Capital and Varian Medical Systems. http://axios.link/Gi9U
• Unifi Software, a San Mateo, Calif.-based provider of self-service data tools, raised $17 million in Series C funding led by Blue Cloud Ventures. http://axios.link/M3Oh
• Attest, a London-based market research SaaS startup focused on consumer insights, raised $16 million in Series A funding. NEA led, and was joined by seed backers Oxford Capital and Episode 1 Ventures. http://axios.link/C36u
• Jebbit, a Boston-based "declared data" startup for marketers, raised $12 million in Series B funding. K1 Investment Management led, and was joined by Manifest and Yard Ventures. http://axios.link/Hb8p
• Apana, a Bellingham, Wash.-based water management software startup, raised $11 million in Series B funding led by return backer Kurita Water Industries. Other investors include Cowles Co., E8 Fund and Urban Innovation Fund. www.apana.com
• Clozette, a Singapore-based media site aimed at "contemporary women," raised $10 million in Series C funding from Cool Japan Fund. http://axios.link/M2Ry
• Leadfeeder, a Finnish sales lead generation startup, raised €3.1 million in Series A funding. Endeit Capital led, and was joined by Superhero Capital and Vendep Capital. http://axios.link/F45a
• Budbee, a Swedish last-mile delivery startup, raised €4.8 million from H&M Group and Kinnevik. http://axios.link/CUwc
• SHO Products, a Los Angeles-based maker of cannabis accessories, raised $3.6 million in Series A funding led by Ann Tenenbaum. http://axios.link/G01v
• Avail, a Chicago-based rental process simplification startup for DIY landlords, raised $2.5 million led by Cultivation Capital. www.avail.co
• Buckzy Payments, a Toronto-based cross-border payments startup, raised C$1.75 million in seed funding. Mistral Venture Partners led, and was joined by Revel Partners. www.buckzy.net
🚑 Strive Health, a Denver-based kidney care startup, raised an undisclosed amount of funding led by NEA. www.strivehealth.com
Private Equity Deals
• Ardian acquired a minority equity stake in Rivalis, a French provider of management support software. http://axios.link/kuyh
• EQT Partners is considering a bid for Kantar, the consumer research business being sold by WPP (LSE: WPP) for upwards of £3.5 billion, per The Daily Telegraph. http://axios.link/s2A1
• Genstar Capital acquired Ohio Transmission Corp., a Columbus. Ohio-based industrial automation equipment distributor, from Irving Place Capital. www.otpnet.com
• Kettle Cuisine, a Lynn, Mass.-based soup company owned by Kainos Capital, acquired Portland, Ore.-based Harry's Fresh Foods. www.kettlecuisine.com
🚑 G Square Healthcare Private Equity acquired Dental Care Group, a 21-unit dental practice in England. www.dentalcaregroup.org
• Leonard Green & Partners bought The Wrench Group, a Marietta, Ga.-based provider of home maintenance and repair services, from Investcorp. www.wrenchgroup.com
• Montagu Private Equity completed its $320 million purchase of the Flexographic packaging unit of Eastman Kodak Company. www.montagu.com
• Orion Food Systems, a Sioux Falls-based portfolio company of One Rock Capital Partners, merged with Milford, Iowa-based Land Mark Products, in order to form a single foodservice company for convenience store operators. www.orionfoods.com
• Renovus Capital Partners acquired a majority stake in KSM Consulting, an Indianapolis-based tech services and data analytics consultancy. www.ksmconsulting.com
• Steadview Capital purchased around $60 million worth of shares in Indian fantasy sports startup Dream11 from Kalaari Capital, Think Investments and Multiples Equity, per The Economic Times. The deal reportedly values Dream11 at north of $1 billion. http://axios.link/a6aC
Public Offerings
🚑 Alcon, a Swiss eyecare spin-out from Novartis, began trading today on the SIX with a market cap north of $25 billion. http://axios.link/FvLX
Brigham Materials, an Austin, Texas-based owner of oil and gas mineral royalty interests, set IPO terms to 13.5 million shares at $15-$18. It would have an initial market cap of $785 million, were it to price in the middle, and plans to trade on the NYSE (MNRL) with Credit Suisse as lead underwriter. Shareholders include Warburg Pincus and Yorktown Partners.
• Finablr, a UAE-based payments and foreign exchange company, today plans to launch a London IPO that could raise around $500 million at a $3 billion valuation, per Reuters. http://axios.link/OaTq
• Greenlane Holdings, a Boca Raton, Fla.-based distributor of vaporization products, set IPO terms to 5.3 million shares at $14-$16. It would have an initial market cap of $620 million, were it to price in the middle, and plans to trade on the Nasdaq (GNLN) with Cowen and Canaccord Genuity as lead underwriters. Greenlane reports a $5.9 million net loss on $179 million in revenue for 2018. www.gnln.com
• PT Amman, owner of Indonesia's second-largest gold and copper mine, is prepping a Jakarta IPO at a valuation of as much as $600 million, per Bloomberg. http://axios.link/QsBL
🚑 So-Young International, a Chinese online marketplace for plastic surgery services, filed for a $150 million IPO. It plans to trade on the Nasdaq (SY) with Deutsche Bank and CICC as lead underwriters, and reports $8 million of net income on $90 million in revenue for 2018. Shareholders include Matrix Partners China, Trustbridge Partners and Orchid Asia.
• Verallia, a French glass bottle maker owned by Apollo Global Management, is prepping a 2019 IPO that could value the company north of €4 billion, per Reuters. http://axios.link/MPs0
More M&A
Foreo, a Swedish maker of electric toothbrushes and facial cleansers, is considering a sale process that could fetch over $1 billion, per Bloomberg. http://axios.link/uUAQ
• Nearpod, a San Francisco-based online content discovery and distribution platform for K-12 teachers, acquired Flocabulary, a Brooklyn-based educational hip-hop video platform that had been backed by NewSchools Venture Fund. Nearpod has raised $45 million from firms like Insight Partners, Reach Capital and Krillion Ventures. http://axios.link/8hYU
• Telenor (Oslo: TEL) agreed to buy a 54% stake in Finnish mobile telecom company DNA (Helsinki: DNA) for $1.7 billion, or 20.9 per share (7.4% premium to yesterday's close). http://axios.link/sFSp
• Wells Fargo (NYSE: WFC) agreed to sell its institutional retirement and trust business to Principal Financial Group (Nasdaq: PFG), for $1.2 billion.
Fundraising
• M/C Partners, a Boston-based growth equity firm focused on the media and communications sections, raised $350 million for its eighth fund. www.mcpartners.com
It's Personnel
• Jeremy Bergman joined Ares Management as a partner and co-head of PE product management and investor relations. He previously spent six years with Apollo Global Management. www.aresmgmt.com
• Orin Hoffman, a former iRobot exec who most recently worked in a robotics and autonomy unit for the U.S. Department of Defense, joined The Engine as a venture partner. The Engine also promoted COO Ann DeWitt to general partner. www.engine.xyz
• Pam Kostka, former CEO of Bluebox Security, has been named CEO of AllRaise, a nonprofit aimed at increasing women's presence in venture capital. http://axios.link/Z0zc
• Timothy Wentink joined Twin Brook Capital Partners as a managing partner focused on healthcare lending. He previously was with Madison Capital. www.twincp.com
• Charlie Yan, previously of Fosun International and Ping An, joined the Hong Kong office of fund placement firm Campbell Lutyens. http://axios.link/1gba
Final Numbers: China VC deals with U.S. investors