February 03, 2020
Top of the Morning
Where have all the mergers gone?
There was only $164 billion of announced global M&A in January, the slowest start to a year since 2013, per Refinitiv.
This comes off a 2019 in which volume was down slightly from 2018, but still the fourth-largest dollar volume in history and sixth-straight year above $3 trillion.
At first blush, this doesn't make a whole lot of sense. CEO confidence is through the roof, companies are flush with stock thanks to buybacks, and private equity is sitting on Everest-like piles of dry powder.
Three theories for the early 2020 lethargy:
1. Regulatory pressures. All sorts of deals are being blocked, or at least put under very tough scrutiny, by a variety of governments in a variety of industries. It's not just about U.S. regulators and big tech (which, truth be told, has largely skated so far).
The FTC this morning announced it will sue to block Edgewell, the maker of Schick razors, from buying Harry's for $1.3 billion in cash and stock.
Harry's says it is "disappointed" and is "evaluating the best path forward."
2. Coronavirus. This won't permanently stop mergers that make strategic and financial sense, but it could slow announcements until both parties can get a better handle on what the spreading illnesses mean for their businesses (including for their supply chains).
3. Political uncertainty: It's mostly a CEO excuse for not pulling the trigger, but it's still being discussed. Particularly in a presidential election year in which two of the leading Democratic candidates are pledging to fundamentally restructure a healthcare industry that played host to many of last year's largest deals (including BMS buying Celgene for $74 billion).
Bottom line: January may prove to have been an anomaly, and 2020 M&A volume could end up more closely resembling 2019 than 2013. But so far it's been all systems stop.
• Special delivery: DoorDash continues to talk with lenders about a pre-IPO debt deal in the range of $300 million, per multiple sources.
• Today in WeWork: The company has tapped Sandeep Mathrani as its new CEO. He spent the past decade as CEO of shopping mall operator General Growth Properties (acquired in mid-2018 by Brookfield Properties).
Mathrani succeeds co-CEOs Sebastian Gunningham and Artie Minson, who are expected to remain with WeWork at least through the transition period.
This is WeWork telling the world that it's a real estate company, not a tech company seeking "to elevate the world's consciousness."
The BFD
Worldline (Paris: WLN) agreed to buy French point-of-sale terminal provider Ingenico (Paris: INGC) for around $8.6 billion in cash and stock.
Why it's the BFD: This is the latest in a wave of payments industry consolidation, particularly among legacy players that feel threatened by a digital-first challengers. Examples from last year include FIS buying Worldpay for $35 billion and Fiserv paying $22 billion for First Data.
Bottom line: "The shift in payments and spending habits to more digital platforms has meant an increasing amount of fragmentation in the payments space, with each player getting a cut of the transaction: this means that a company doing business in this area needs economy of scale in order to make decent returns." — Ingrid Lunden, TechCrunch
Venture Capital Deals
🚑 Lyra Therapeutics, a Watertown, Mass.-based biotech focused on ear, nose and throat diseases, raised $30 million in Series C funding. Perceptive Advisors led, and was joined by Clifton Capital and return backers RA Capital Management, Soleus Capital, ArrowMark Partners, Polaris Venture Partners, North Bridge Venture Partners, and Intersouth Partners. http://axios.link/cmlC
• Doubtnut, an Indian math and science learning app, raised $15 million in Series A funding. Tencent led, and was joined by Omidyar Network India, AET, and Sequoia Capital India. http://axios.link/gkbm
• Rimilia, a London-based payments automation startup, raised $15 million from return backers Eight Roads Ventures and Kennet Partners, and SVB. http://axios.link/3ZNy
• H2O, a Japanese vacation rental management platform, raised $7 million in Series B funding from Samsung Ventures, Stonebridge Ventures, IMM Investment, and Shinhan Capital. http://axios.link/zHZH
• OneDine, a Plano, Texas-based developer of tableside restaurant tech, raised $5 million in Series A funding at a $90 million pre-money valuation. Backers include TMW Capital and Hidden Lake Asset Management. http://axios.link/Xnm1
• Baton Systems, a Fremont, Calif.-based developer of distributed ledger-based post-trade solutions for capital markets, raised $4 million from Illuminate Financial Management. http://axios.link/jozG
Private Equity Deals
• Brookfield Business Partners agreed to buy a 40% stake in IndoStar Capital Finance, a listed Indian non-bank financial services firm, for around $203 million. http://axios.link/Merk
• Chroma Color, a McHenry, Ill.-based portfolio company of Arsenal Capital Partners, acquired Calumet City, Ill.-based Plastics Color, from PMC Capital Partners. www.chromacolors.com
• Lakeview Capital acquired The Mochi Ice Cream Co., a Los Angeles-based maker of branded mochi ice cream, from Century Park Capital Partners. http://axios.link/pJj2
• New Mountain Capital acquired ILC Dover, a Frederica, Del.-based maker of a variety of engineered products, from Behrman Capital. www.ilcdover.com
• Nirma, an Indian detergents maker, is in separate talks to partner with Apollo Global Management or Bain Capital for a bid on Emami Group's cement unit, at an enterprise valuation of around $1 billion, per Bloomberg. http://axios.link/ZGeK
• Pexco, a Johns Creek, Ga.-based portfolio company of AEA Investors, acquired NDM, a Jasper, Ga.-based maker of delineator posts for transportation authorities, utility companies, and contractors. www.pexco.com
Public Offerings
• Seven companies and one SPAC plan to price IPOs this week, with the largest offering expected to come from PPD. Other issuers include Casper Sleep, Beam Therapeutics, Schrödinger, NexPoint RE Finance, OneWater Marine, Professional Holding Corp., Zhongchao, and InterPrivate Acquisition. http://axios.link/mS0R
• Cogna, a listed Brazilian for-profit education company, filed to raise upwards of $646 million in a secondary share offering that's scheduled to price next week. http://axios.link/7GzP
• JSL, a listed Brazilian logistics company, filed to float shares of truck and equipment leasing subsidiary Vamos. http://axios.link/nitF
🚑 Passage Bio, a Philadelphia developer of genetic medicines for CNS diseases, filed for a $125 million IPO. The pre-IPO company plans to trade on the Nasdaq (PASG) with JPMorgan as lead underwriter, and raised $225 million from firms like OrbiMed (19.6% pre-IPO stake), Versant Ventures (14.8%), Frazier Life Sciences (13.9%), Vivo Capital (7%), and New Leaf Ventures (7%). http://axios.link/ISHW
🚑 Revolution Medicines, a Redwood City, Calif.-based cancer drug developer, set IPO terms to 10 million shares at $14-$16. It would have an initial market cap of $793 million, were it to price in the middle, and plans to trade on the Nasdaq (RVMD) with JPMorgan as lead underwriter. Shareholders include Third Rock Ventures (28.8% pre-IPO stake), Column Group (18.6%), and Sanofi (7.8%). http://axios.link/DbPN
Liquidity Events
• Hemisphere Media Group (Nasdaq: HMTV) has dropped out of the auction for PE-backed broadcaster Univision Communications, per Bloomberg. It had been teamed up with Liberty Global (Nasdaq: LBTY). http://axios.link/FzZE
🚑 TowerBrook hired BofA to find a buyer for Independent Clinical Services, a London-based outsourced healthcare staffing and admin services firm that could fetch more than £800 million, per The Telegraph. http://axios.link/rwA2
More M&A
⛽ EQT Corp. (NYSE: EQT), America's largest natural gas producer, is seeking to raise upwards of $1 billion by selling some of its royalty income, per Reuters. http://axios.link/u83t
• Pacific Premier Bancorp (Nasdaq: PPBI) agreed to buy Irvine, Calif.-based peer Opus Bank (Nasdaq: OPB) for around $1 billion in stock, or $26.82 per share (less than 1% premium over Friday's close). http://axios.link/ojTh
Fundraising
• Trivest Partners raised $670 million for a pair of private equity funds focused on founder and family-owned companies. www.trivest.com
• Turn/River Capital, a San Francisco-based tech growth equity and buyout firm, raised $420 million for its fourth fund. http://axios.link/keVp
• Vestar Capital Partners raised $1.1 billion for its seventh middle-market buyout fund. www.vestarcapital.com
It's Personnel
• Edison Partners promoted Kelly Ford to general partner. www.edisonpartners.com
🚑 Frazier Healthcare Partners promoted Kent Berkley and Ryan Lucero to principal, and Jennifer Martin and Carol Eckert to vice president. www.frazierhealthcare.com
🚑 Karen LeVert joined Pappas Capital, a life sciences-focused VC firm, as a venture partner. She previously co-founded innovation labs Southeast TechInventures and Ag TechInventures. www.pappas-capital.com
• Michael Newell joined law firm Cadwalader, Wickersham & Taft as a London-based fund formation partner. He previously was a partner with Norton Rose Fulbright. www.cadwalader.com
• Riverwood Capital promoted Harish Belur, Joaquim Lima, and Scott Ransenberg to partner. www.riverwoodcapital.com
• Ryan Supple joined Graycliff Partners as a principal. He previously was with HKW. www.graycliffpartners.com
Final Numbers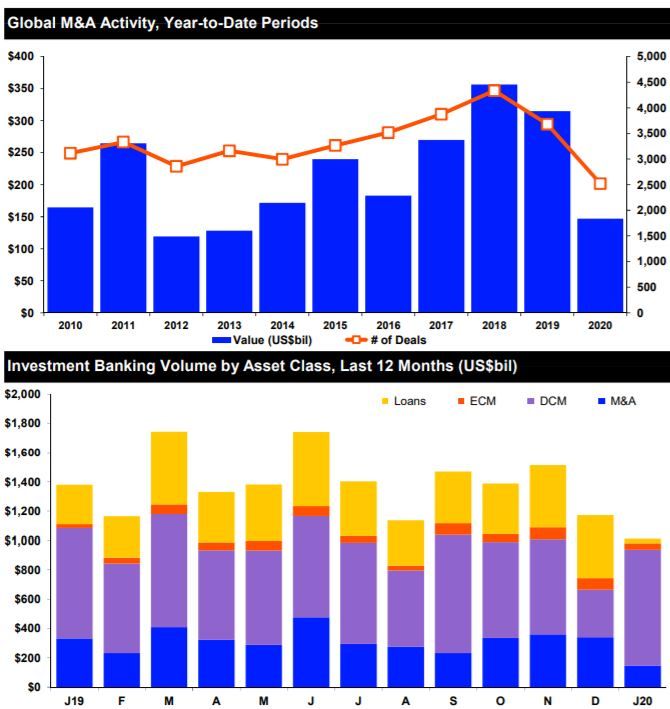 🙏 Thanks for reading Axios Pro Rata! Please ask your friends, colleagues, and ebullient Chiefs fans to sign up.