Axios Pro Rata
March 05, 2019
Top of the Morning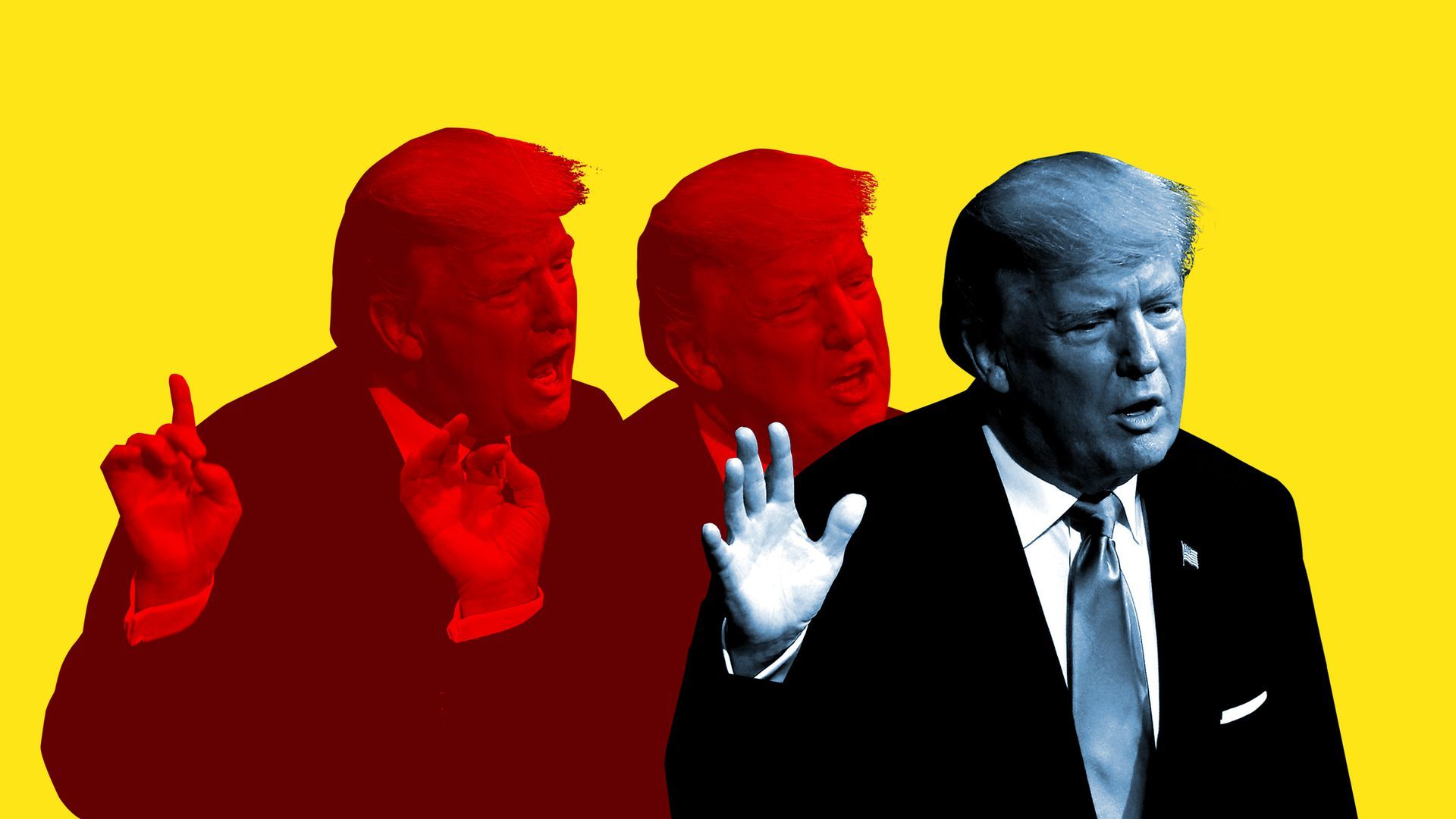 President Trump in mid-2017 asked Gary Cohn, then his top economic advisor, to pressure the U.S. Justice Department to intervene in AT&T's pending takeover of Time Warner, according to a bombshell report by The New Yorker's Jane Mayer.
Cohn reportedly refused. Not to Trump's face, but by simply not doing what his boss asked.
Cohn didn't comment for the story, nor did former Chief Of Staff John Kelly (who reportedly was in the room when Trump gave his directive).
But DOJ did sue to block the deal — something widely viewed as highly unusual because it was a vertical, not horizontal, merger.
During the original trial, AT&T was not allowed to introduce an argument that the government's actions were politically-motivated, or related to Trump's animosity toward Time Warner property CNN.
DOJ lost its case, and then lost its appeal. Taxpayers footed the bill.
• Labor rights: Rep. Tim Ryan (D-OH) said he plans to reintroduce legislation that would redefine worker pension claims in corporate bankruptcies. In short, it would redefine such claims as administrative expenses, pushing them up in the payback stack to where people like investment bankers and turnaround consultants sit.
Yes, this is another outgrowth of the Toys "R" Us debacle.
Per Bloomberg: "Though the bill is a long-shot to become law because it would have to pass the Republican Senate, it could lead to legislation on the state level that would complicate the bankruptcy process."
😲 Rough road: Goldman Sachs estimates that Q1 GDP will fall to a meager 0.9%, calling it a "GDP pothole." But that's actually better than the Atlanta Fed's GDPNow model, which now stands at just 0.3%. Axios' Dion Rabouin has more.
😲😲 Venture capitalist Chamath Palihapitiya this week continued his reputational rehabilitation campaign, in the wake of rapidly tearing down the private investment firm he had founded (and, in the process, converting it into something more akin to a family office).
From a new Recode podcast:
"We've taken a couple billion dollars in and we've compounded that money at between 30 and 40 percent a year. So to all the people that worked for me and whose money I took, you're fucking welcome."

(Didn't those colleagues help you raise and invest that money? If so, shouldn't you actually be thanking them?)

"We did the job we were asked to do. But just like Michael Jordan had a decision to retire and go play baseball, I chose to retire and go play baseball. Now, I may come back to basketball, but this is my decision. I am not your slave. I just want to be clear. My skin color 200 years ago may have gotten you confused, but I am not your slave."

(Michael Jordan was the single greatest ever at what he did. Social Capital did well, but not that well. Also, Jordan was a mediocre baseball player. Is that the comp for the holding company? Finally, Jordan didn't give the rhetorical middle finger to Scottie Pippen and his other teammates after their run was over. As for making this about racism... Seriously?)
• Update: In January we reported that Andreessen Horowitz is targeting $1.5 billion for its first-ever growth-stage fund. Now the firm has hired its first general partner to focus exclusively on such deals: David George, who had spent the past seven years with General Atlantic.
The BFD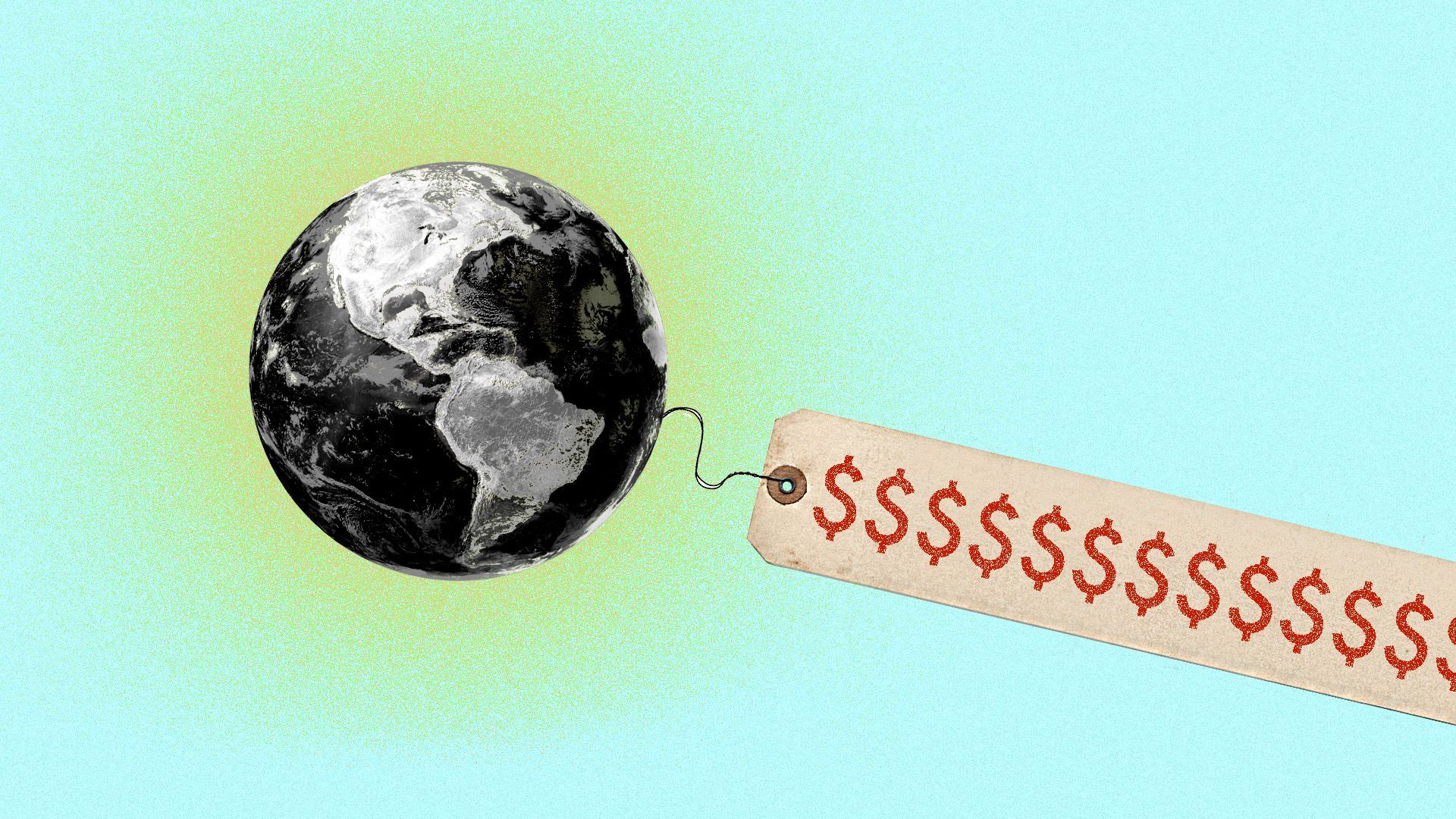 Jupiter Intelligence, a startup that sells climate change impact data to governments and private industry, raised $23 million in Series B funding led by Energize Ventures.
Why it's the BFD: Because our failure to effectively mitigate climate change means that we now must deal with its consequences.
Other investors: SystemIQ, DCVC, Ignition Partners and insurers QBE, Mitsui & Co. and Nephila.
Bottom line: "Jupiter has aggressively hired top talent from government climate labs, both for its executive ranks and at the staff level, and is especially well-positioned to tackle systemic risk for the insurance sector. It's no accident that insurance companies, especially the major reinsurers, have been advocating for climate action long before many politicians did; they're afraid of sinking under a rising tide of natural disaster costs." — Andrew Freedman, Axios science editor
Venture Capital Deals
• Shift Technology, a Paris-based startup that detects fraudulent insurance claims, raised $60 million. Bessemer Venture Partners led, and was joined by return backers Accel, General Catalyst, Iris Capital and Elaia Partners. http://axios.link/GsEe
• Trustpilot, a Denmark-based website for consumer reviews, raised $55 million led by an affiliate of Advent International. Return backers include Vitruvian Partners, Draper Esprit, Index Ventures and Northzone. http://axios.link/yjS0
🚑 Eargo, a San Jose, Calif.-based provider of direct-to-consumer hearing aids, raised $52 million in Series D funding from Future Fund and return backers NEA, Nan Fung Life Sciences, Maveron and the Charles and Helen Schwab Foundation. http://axios.link/BfMq
• eSentire, a Canadian managed detection and response startup, raised US$47 million in new funding. Warburg Pincus led, and was joined by Georgian Partners and Edison Partners. http://axios.link/Cw3v
• Pie Insurance, a Washington, D.C.-based provider of workers' compensation insurance, raised $45 million in Series B funding from SVB Capital, Sirius Group, Greycroft, Moxley Holdings, Aspect Ventures and Elefund. www.pieinsurance.com
🚑 MacuLogix, a Harrisburg, Penn.-based maker of tools that test for age-related macular degeneration, raised $38.7 million in Series D funding. Vivo Capital led, and was joined by return backers, Fisk Ventures, Roche Venture Fund, Berwind Private Equity and Life Sciences Greenhouse of Central Pennsylvania. www.maculogix.com
• Fictiv, an "AWS for manufacturing," raised $33 million in Series C funding. G2VP led, and was joined by Mitsui & Co. and return backers Accel, Bill Gates, Intel Capital, Sinovation and Tandon Group. http://axios.link/NFJ8
• Scytale, a San Francisco-based identity management platform for cloud-native services, raised $5 million. Bessemer Venture Partners led, and was joined by Bain Capital Ventures, TechOperators and Work-Bench. http://axios.link/P6U8
• Sepio Systems, a U.S.-Israeli cybersecurity company focused on hardware-based attacks, raised an undisclosed amount of funding from Portuguese wind power company EDP. http://axios.link/APOe
Private Equity Deals
• Advent International agreed to buy the acrylic sheet-making unit of Germany's Evonik for €3 billion. http://axios.link/mGUQ
• Altus Capital Partners acquired Thermal Solutions Manufacturing, a Nashville-based maker and distributor of heat exchange and thermal management products, from Resilience Capital Partners. www.thermalsolutionsmfg.com
• Artisan Design Group, a Southlake, Texas-based portfolio company of The Sterling Group, acquired Builders Wholesale, a Columbia, S.C.-based provider of flooring products and services in the Carolinas region. www.artisandesigngroup.us
• BC Partners completed its acquisition of Dutch telecom operator United Group from KKR.
🚑 Behrman Capital invested in Emmes, a Rockville, Md.-based healthcare contract research organization. www.emmes.com
• Cerberus Capital Management completed its $181 million take-private acquisition of Sparton, a Schaumburg, Ill.-based maker of electromechanical devices. www.sparton.com
⛽ KKR agreed to invest $900 million into a new joint partnership with NextEra Energy Partners (NYSE: NEP), which will own a portfolio of 10 utility-scale wind and solar projects in the U.S. http://axios.link/YmtB
• Orion Business Innovation, an Edison, N.J.-based portfolio company of One Equity Partners, has acquired MERA, a Swiss outsourced product development firm. www.orioninc.com
Public Offerings
• Belle International hired BAML to lead a Hong Kong IPO later this year, per Reuters. The Chinese footwear retailer was taken private two years ago for $6.8 billion by Hillhouse Capital Group and CDH Investments. http://axios.link/4ZcK
• Priam Properties, a Nashville-based owner and operator of office buildings in the Midwest and Southeastern U.S., is considering an IPO, per Bloomberg. http://axios.link/Vm3h
Silk Road Medical, a Sunnyvale, Calif.-based developer of surgical solutions for stroke patients, filed for an $86 million IPO. It plans to trade on the Nasdaq (SILK) with J.P. Morgan as lead underwriter. Shareholders include Warburg Pincus (56% pre-IPO stake), The Vertical Group (18.9%), Norwest Venture Partners (11%) and Janus Capital Management (11%). http://axios.link/hWch
Liquidity Events
🚑 Nordic Capital is considering a sale process for ERT, a Philadelphia-based healthcare data collection company, per Bloomberg. http://axios.link/BssR
More M&A
• Cathay Pacific Airways said it is in "active discussions" to acquire budget carrier Hong Kong Express Airways. http://axios.link/cC2j
• Cision (NYSE: CISN), a Chicago-based PR software company and owner of PR Newswire, is in takeover talks with private equity firms, per Reuters. It has a market cap north of $2 billion, and was previously owned by GTCR. http://axios.link/ge5D
Fundraising
• AirAsia Group, a Malaysian budget carrier, is launching a U.S. venture capital fund in partnership with 500 Startups. It will be called RedBeat Capital. http://axios.link/yZVa
• Arcline Investment Management, a new private equity firm led by ex-Golden Gate exec Rajeev Amara, is targeting $1.25 billion for its debut fund, per PE Hub. http://axios.link/DleQ
• Coral Capital, led by the former team of 500 Startups Japan, raised $45 million for its first independent fund. http://axios.link/GWX3
• Precursor Ventures, a San Francisco-based seed fund led by Charles Hudson, raised $31 million for its second fund. http://axios.link/5sWE
• Providence Equity Partners is targeting $2 billion for its fourth growth equity fund, per public pension documents. http://axios.link/ig2g
• Wavecrest Growth Partners, a new growth equity fund co-founded by Deepak Sindwani (ex-Bain Capital Ventures) and Vaibhav Nalwaya (ex-Vista Equity), raised $190 million for its debut fund.
It's Personnel
• ForgePoint Capital, a cybersecurity-focused VC firm, promoted Andrew McClure to principal. www.forgepointcap.com
• Greg Rosen is leaving VC firm Benchmark, which he joined just last year from BoxGroup, in order to join Bedrock Capital as a partner. http://axios.link/8yZu
Final Numbers