September 08, 2022
Top of the Morning
BlackRock is striking back at Republican politicians over its ESG investment policies, arguing that its critics are wrong on both the science and the cents.
Private equity fund managers should pay close attention, because they could be next in the line of fire.
Backstory: Last month, 18 state attorneys general sent a letter to BlackRock, essentially arguing that its goal of moving toward a net-zero economy is in conflict with its fiduciary duty.
Two states, Texas and West Virginia, also banned state entities from doing business with BlackRock, arguing (incorrectly) that the firm boycotts fossil fuel company investments.
Axios' Alayna Treene reports that the BlackRock blowback is part of a coordinated lobbying effort, writing: "The crusade against ESG investments is something many conservatives feel deeply about — they view these companies as cultural enemies who are misusing investment funds to promote pro-climate policies... House Republicans plan to make an assault on ESG a central part of their legislative and investigative agenda if they take back the majority in November's midterms."
Driving the news: BlackRock yesterday responded to the AG's letter, with a 10-page letter of its own.
After again disputing the "boycott" accusations, the firm wrote: "We believe investors and companies that take a forward-looking position with respect to climate risk and its implications for the energy transition will generate better long-term financial outcomes."
The big picture: BlackRock is the world's largest asset manager, and its CEO Larry Fink has been very outspoken about ESG initiatives (with declining emphasis as the acronym progresses). In other words, it's a juicy target.
But there's no reason that attention won't soon turn to large private equity firms, almost all of which now have ESG-specific executives.
TPG, for example, is a Texas-based firm with a major renewable energy practice but just a de minimis level of fossil fuel exposure in its portfolio. Blackstone reportedly has sworn off upstream oil and gas plays for its PE and credit arms, and Apollo is out of the fossil fuel game too for its new flagship fund.
The bottom line: ESG began as a marketing buzzword for many investment firms, but since has become an integral part of investment strategy. Now firms must revisit the marketing, to defend against those attacking their investment strategies.
The BFD
Cineworld filed for Chapter 11 bankruptcy protection, and secured $1.94 billion of debtor-in-possession financing from existing lenders.
Why it's the BFD: London-based Cineworld is the world's second-largest movie theater chain, with 747 sites and 9,139 screens. This includes around 500 sites in the U.S., mostly operating under the Regal brand.
Look ahead: The company said it will implement a "a real estate optimization strategy in the U.S.," which likely means some theater closures, sales and lease renegotiations. There also are questions about whether movie studios, which top Cineworld's creditors list, will get paid.
The bottom line: "I don't think movies ever return, in terms of moviegoing, to the level that they were at pre-pandemic." — Former Disney CEO Bob Iger, speaking yesterday at the Code Conference
Venture Capital Deals
• VTS, a New York-based leasing and asset management tech provider, raised $125m led by CBRE Group at a $1.7b valuation. Other backers include BentallGreenOak, AmTrust, Brookfield Ventures and Insight Venture Partners. https://axios.link/3RGouwl
⚡ Tesseract, a London-based energy startup seeking to "decentralize the right to power," raised $78m. Balderton Capital and Lakestar co-led, and were joined by Accel, Creandum, Lowercarbon Capital, Ribbit and BoxGroup. https://axios.link/3Rrs7GR
• Mesh Payments, a New York-based corporate financial management startup, raised $60m in Series C funding. Alpha Wave led, and was joined by insiders Tiger Global, TLV Partners, Entrée Capital and Meron Capital. https://axios.link/3KRLFSr
• Albedo, an Austin, Texas-based developer of a constellation of low-flying imagery satellites, raised $48m in Series A funding. Breakthrough Energy Ventures and Shield Capital co-led, and were joined by Republic Capital, Giant Step Capital, C16 Ventures, Initialized Capital, Liquid 2 and Kevin Mahaffey. https://axios.link/3KTSB1e
• Arize AI, a Mill Valley, Calif.-based platform for ML ops, raised $38m in Series B funding. TCV led, and was joined by Battery Ventures and Foundation Capital. https://axios.link/3TWelgY
• TigerEye, an SF-based enterprise sales tool startup led by Tracy Young (ex-PlanGrid), raised $30m in Series A funding led by Initialized Capital and Next47. https://axios.link/3qnhFEu
• SaaS Alerts, a Wilmington, N.C.-based provider of cybersecurity solutions for MSPs, raised $22m from Insight Partners. www.saasalerts.com
• SteelEye, a London-based financial institution compliance startup, raised $21m in Series B funding. Ten Coves Capital led, and was joined by Fidelity International Strategic Ventures, Illuminate Financial and Beacon Equity Partners. https://axios.link/3d2QUC5
🚑 Koala Health, an online pet pharmacy founded by PillPack alum Gavin Cotter, raised $20m in Series A funding, as first reported by Axios Pro. Menlo Ventures led, and was joined by First Round Capital, Box Group and Operator Partners. https://axios.link/3ezPm3a
• Open Raven, an LA-based data security posture management startup, raised $20m in Series B funding. Pelion Ventures led, and was joined by insiders Kleiner Perkins and Upfront Ventures. www.openraven.com
• QA Wolf, a Seattle-based platform for zero-effort automated QA, raised $20m. Inspired Capital led, and was joined by Notation Capital, CoFound, Sahil Lavingia, Peter Thiel, Naval Ravikant and Austen Allred. www.qawolf.com
• FocalPoint, a British startup focused on improving GPS, raised £15m in an ongoing Series C round co-led by Gresham House and insider Molten Ventures. https://axios.link/3cUPB8r
• R2, a Mexico City-based embedded lending startup, raised $15m in Series A funding led by Gradient Ventures. https://axios.link/3RvgE9u
• Elise, a German connected engineering startup, raised $14.8m. Spark Capital led, and was joined by BMW i Ventures, Cherry Ventures, UVC Partners and Venture Stars. www.elise.de
• Edupia, a Vietnamese online learning startup, raised $14m in Series A funding. Jungle Ventures led, and was joined by eWTP Capital and ThinkZone Ventures. https://axios.link/3Bq75TE
• NowNow, a Nigerian payments startup, raised $13m in seed funding from NeoVision Ventures, DLF Family Office and Shadi Abdulhadi. https://axios.link/3AXEljn
• HotStreak, a sports micro-betting platform, raised $9m in Series A funding led by Polychain Capital. https://axios.link/3ASOu0Z
🚑 Harmonic Discovery, a New York-based platform for kinase drug discovery and targeted polypharmacology, raised $8m in seed funding. Innovation Endeavors led, and was joined by Fifty Years, YC, Boom Capital and Caffeinated Capital. www.harmonicdiscovery.com
• Nexford University, a Washington, D.C.-based online university platform, raised $8m in Series A funding co-led by New Markets Venture Partners and Learn Capital. https://axios.link/3KW1Ca6
• CashFlo, an Indian supply chain finance startup, raised around $8.7m. General Catalyst led, and was joined by Elevation Capital. https://axios.link/3Qonj3F
⚡ EnviroSpark, an Atlanta-based commercial EV charging startup, raised $5.25m in Series A funding led by Ultra Capital. www.envirosparkenergy.com
• Hilma, a Boston-based DTC running shoe brand, raised $3m in seed funding led by Brand Foundry Ventures. www.join-hilma.com
🚑 Trek Health, a Reno, Nev.-based startup that helps mental health providers accept insurance, raised $2.7m in seed funding led by Lionheart Ventures, as first reported by Axios Pro. https://axios.link/3x4xeES
• Scan.com, a London-based digital platform for booking and receiving medical scan results, raised £2.2m led by Triple Point Ventures. www.scan.com
• Shipmates, a Philippines-based e-commerce fulfillment startup, raised $2.2m in seed funding from Cathexis Ventures, Wavemaker Partners, Taurus Ventures, Capital X and Sketchnote Partners. https://axios.link/3BoAs8P
🚑 Healee, a Bulgarian developer of configurable digital health tech, raised $2m in seed funding. Nina Capital led, and was joined by Calm/Storm Ventures, Kaya VC and Eleven Ventures. https://axios.link/3QlSP2v
Private Equity Deals
🌎 Altamont Capital Partners invested in Nutrition 101, a Pendleton, Ind.-based provider of eco-friendly waste management services for food processors and retailers.
• Antelope, an Alpine Investors-backed omnichannel pet products and services platform, acquired Ark Naturals, a Tampa, Fla.-based pet health and wellness brand. www.arknaturals.com
🚑 Carlyle formed Atmas Health, a Park City, Utah-based acquisition platform focused on the medical tech, life science tools and diagnostic sectors. It will be led by Kieran Gallahue, former chairman and CEO of CareFusion. www.atmashealth.com
• CVC Capital Partners and Nordic Capital sweetened their takeover offer for Swedish glass repair company Cary Group (STO: CARY) to around $800m. https://axios.link/3qjLOED
• Exaktera, an acquisition platform of Union Park Capital, acquired Advanced Illumination, a Rochester, Vt.-based maker of LED lighting assemblies and drivers for machine vision, industrial imaging and bio-medical applications. www.exaktera.com
🚑 La Poste, a French portfolio company of Caisse des Dépôts Group, acquired Happytal, a French hospital services platform that had raised over $30m from firms like Axa Venture Partners and Partech. https://axios.link/3KVcKUK
🚑 LLR Partners invested in Vantage Point Logistics, a Westerville, Ohio-based provider of supply chain management software for health organizations. www.getvpl.com
• Oak Street Real Estate Capital offered a $2b sale-leaseback deal to department store operator Kohl's (NYSE: KSS), per Reuters. https://axios.link/3RK2NM1
• Sentinel Capital Partners acquired SmartSign, a Brooklyn-based online provider of signs that was backed by Norwest Venture Partners (which retains a stake). www.smartsign.com
• Thoma Bravo opted against making a takeover offer for cybersecurity firm Darktrace (LSE: DARK), per the FT. https://axios.link/3TSoWcZ
• True Food Kitchen, a 42-unit restaurant chain founded by Andrew Weil, raised $100m. HumanCo and Manna Tree co-led, and were joined by Centerbridge Partners. www.truefoodkitchen.com
Public Offerings
• Qiniu, a Chinese cloud services platform for media and data applications, withdrew a $100m U.S. IPO filing. https://axios.link/3U5GYZx
SPAC Stuff
• AERWINS, a Japanese developer of tech that "enables air mobility such as a luxury hoverbike and drone-based solution services," agreed to go public at an implied $750m equity value via Pono Capital (Nasdaq: PONO). https://axios.link/3RLmyTp
Liquidity Events
🚑 Church & Dwight (NYSE: CHD) acquired acne treatment maker Hero Cosmetics for $630m in cash and stock. Hero last year raised $14m from Color, N Plus One Ventures and The K Fund. https://axios.link/3D5J19I
🚑 Headspace, an LA-based meditation app once valued at $1b by VCs, acquired Shine, a personalized self-care and wellness startup that raised over $11m from firms like Eniac Ventures and Tech Square Ventures, as first reported by Axios Pro. https://axios.link/3Bp43il
• Instacart, which remains on tap for a Q4 IPO, agreed to buy Rosie, an Ithaca, N.Y.-based e-commerce platform for local grocers that had raised around $12m from firms like Avenue Growth Partners, Launchpad Venture Group, Beacon Venture Partners, Tuhaye Venture Partners and 645 Ventures. https://axios.link/3ATPxxt
More M&A
• Aquila, a subsidiary of Constellation Software (TSE: CSU), acquired Cibar, a Colorado Springs, Colo.-based banking software provider. www.cibar.com
🚑 Equillium (Nasdaq: EQ) bought Metacrine (Nasdaq: MTCR) a San Diego-based biotech focused on liver disease, for $26m in stock (net of $33m in cash on hand). https://axios.link/3qmNgWS
⚡ Pathway Power, a San Diego-based utility-scale solar and storage developer, raised $36m from Forest Road Renewables. https://axios.link/3D1OD4H
• Principal Financial Group (Nasdaq: PFG) is considering a sale process for its pension fund business in Hong Kong, per Bloomberg. https://axios.link/3eyLgbb
• TriNet (NYSE: TNET) acquired Clarus R+D Solutions, a Columbus, Ohio-based provider of small business tax credit solutions. www.clarusrd.com
Fundraising
Want some more info on SKKY, the consumer-focused private equity firm co-founded by Jay Sammons (ex-Carlyle) and Kim Kardashian? Here we go:
Expect its debut fund to target north of $1 billion, with target investments to include between $100m-$600m of equity ($200-$300m would be sweet spot).
Both Kim and mom Kris Jenner (an SKKY partner) will take portfolio company board seats.
Kardashian seems to be everywhere, but an argument being made to prospective LPs is that her history is to go very deep on a relatively small number of projects. In other words, she's all in on SKKY.
Sammons informed Carlyle of his pending departure in May, but didn't formally leave until the end of July. It doesn't sound like he poached any Carlyle colleagues. Expect LPs to hear lots about his Carlyle investment in Beats, which arguably could be viewed as the first big-money influencer brand.
• Ardian raised $2.1b for its fifth Americas infrastructure fund. www.ardian.com
• Countdown Capital, an industrial tech VC firm, raised $15m for its debut fund. https://axios.link/3qgkMhB
⚡ Devon Energy, Oneok, Williams, Energy Innovation Capital and Tulsa Innovation Labs are launching a $50m fund for early-stage energy tech startups, plus a Tulsa-based incubator called Rose Rock Bridge. https://axios.link/3eqtpmW
It's Personnel
• Allison Bernbach joined Schulte Roth & Zabel as a partner in the firm's investment management regulatory and compliance group. She previously was with Simpson Thacher & Bartlett. www.srz.com
• Michael Mignano, co-founder of podcast platform Anchor, joined Lightspeed Venture Partners as its first New York-based partner. https://axios.link/3AYlMf9
🌎 Helen Rattee joined OMERS Private Equity as managing director of ESG and portfolio thematics. She previously was with the OMERS Risk group. https://axios.link/3Ruwot4
• Michael Ryder joined Igneo Infrastructure Partners, a unit of First Sentier Investors, as a partner and co-head of North America. He previously was head of Americas for OMERS Infrastructure. www.firstsentier.com
• Helena Svancar joined European growth equity firm Verdane as a London-based partner. She previously led M&A for Ericsson. www.verdane.com
• William Trevelyan Thomas joined LLCP as a London-based director. He previously was with Charterhouse Capital Partners. www.llcp.com
• SCF Partners made four promotions to partner: Garrett Jackson. Hugh Sheppard, Deviyani Misra-Godwin and Dan West. www.scfpartners.com
Final Numbers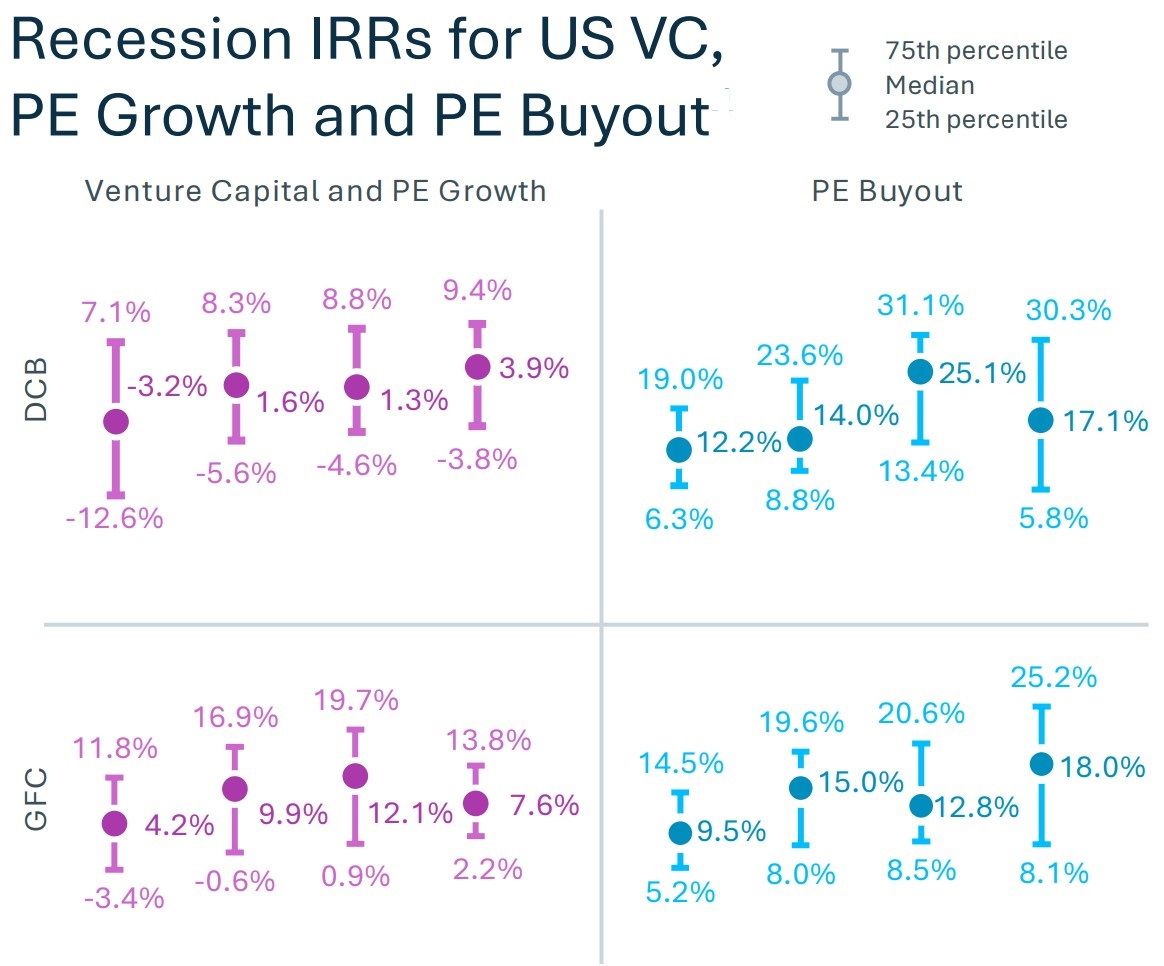 🍿 Thanks for reading Axios Pro Rata! Please ask your friends, colleagues and movie ticket takers to sign up.