Axios Pro Rata
October 21, 2019
Top of the Morning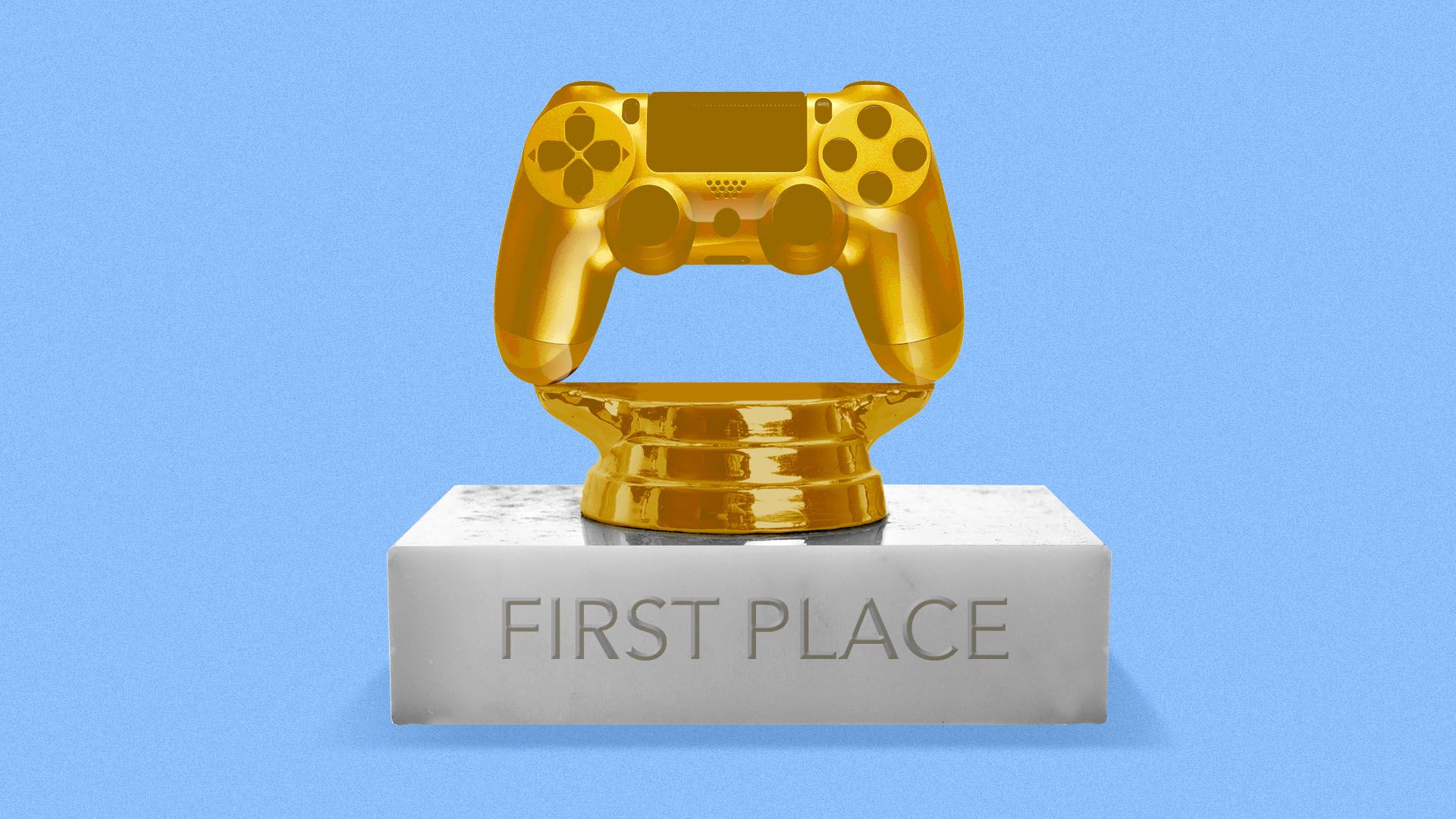 Ever been at a party where you just felt you didn't belong? Now imagine that there are over 13,000 people at the party.
That was me recently at Philadelphia's Wells Fargo Center, while filming an "Axios on HBO" segment about professional e-sports.
It was the final match of Overwatch League, which mimics traditional pro sports leagues by having geographically-based teams. Over its first two seasons those teams have all played out of an Activision Blizzard-owned arena in LA, but next year they'll move to home venues.
There are widespread concerns that pro e-sports is an investment bubble, with too many new leagues going after the same dollars.
Those worries were largely absent from the Wells Fargo Center. Probably because it's hard to be vexed in the midst of cosplay.
Bobby Kotick, CEO of Activision Blizzard, said that he doesn't view Overwatch League as a marketing cost for the game itself, but instead believes it could eventually rival or top traditional U.S. sports leagues.
When i asked why he scheduled the finals on a Sunday afternoon against NFL games, he just shrugged and said: "We have a different audience."
Angela Ruggiero, a four-time Olympic ice hockey player and current head of Sports Innovation Lab, said that e-sports players exhibit many of the same traits as traditional athletes, including performance deterioration with age.
She's also a former IOC member who predicted that e-sports will become part of the Olympics, although likely via a proprietary game overseen by a dedicated, nonprofit federation.
Andy Miller, owner of the victorious San Francisco Shock and other e-sports teams, says he paid a $20 million franchise fee for Overwatch and that his e-sports org expects to be "very close to profitable if not profitable" next year.
Miller, a serial tech entrepreneur who also owns a piece of the Sacramento Kings, isn't too worried about saturation or staying power of individual games: "That's a big risk, but there's a history there... Looks at Counter-Strike. That game is 20 years old and there're having a sold-out tournament in Brooklyn."
The bottom line is that the big different between pro e-sports and traditional sports is who's in charge. In e-sports, the publisher is king. The commissioner works for the CEO, not for the franchise owners.
It's a model that makes sense for now, kind of like how console-makers once controlled game development. Well, until a group of Atari developers created Activision, in an act of decentralized rebellion that today's Activision Blizzard would be wise to remember.
The BFD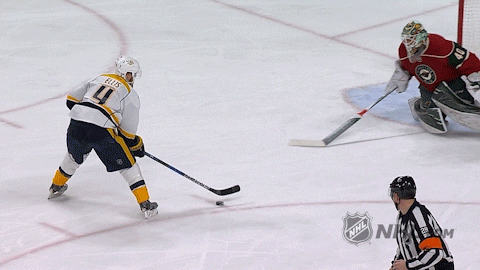 Kik Interactive sold its eponymous mobile messaging app and other select assets to MediaLab, a Los Angeles-based holding company whose brands include Whisper, for an undisclosed amount of cash.
Why it's the BFD: The app has over 300 million registered users, but was in jeopardy of being shuttered due to legal costs related to Kik's ongoing dispute with the SEC over an initial coin offering for its Kin cryptocurrency. A source says that the deal will leave Kik with around 20 core developers to work on Kin.
The cap table won't change for Kik, which has raised around $120 million in VC funding from firms like Foundation Capital, RRE Ventures, Spark Capital, and Union Square Ventures. Kik also maintains around 30% of all Kin tokens.
Bottom line: Kik's future remains murky, as there is no indication that it and the SEC will resolve their differences out of court. The agency recently settled with Block.One over a similar set of issues, but also won a judicial order blocking Telegram from distributing around $1.7 billion of its own digital tokens. A hearing on the Telegram situation has been pushed back from this week into next February.
Venture Capital Deals
• Commercetools, a German provider of e-commerce APIs, raised €130 million led by Insight Partners. http://axios.link/8Il8
• Upstream Security, an Israeli cybersecurity startup focused on connected vehicles, raised $30 million in Series B funding. Renault led, and was joined by Volvo, Hyundai, Hyundai AutoEver, Nationwide Ventures, and return backers CRV, Glilot Capital, and Maniv Mobility. http://axios.link/0ksC
🚑 Plexium, a San Diego-based biotech focused on protein degredation, raised $28 million in Series A funding. DCVC Bio and The Column Group co-led, and were joined by M Ventures, CRV, and Neotribe Ventures. http://axios.link/el1o
• MadBox, a Paris-based mobile game developer, raised €15 million in Series A funding led by Alven. http://axios.link/zkxk
• Thinksurance, a German insurance distribution platform, raised €13 million in Series B funding from Eight Roads Ventures. www.thinksurance.de/en
Private Equity Deals
• BNP Paribas agreed to buy a 22.5% stake in Spain-based wealth management platform Allfunds, which will continue to be controlled by Hellman & Friedman and GIC. http://axios.link/GBv1
⛽ The Carlyle Group dropped out of a $1 billion crude oil export terminal project in Texas, leaving Berry Group (NYSE: BERY) as the sole stakeholder. No explanation was disclosed. http://axios.link/B2Ub
• Genpact (NYSE: G) agreed to buy Rightpoint, a Chicago-based digital consultancy. Sellers include Stella Point Capital and Azoic Ventures. http://axios.link/F2dq
• One Rock Capital Partners agreed to buy Innophos (Nasdaq: IPHS), a Cranbury, N.J.-based food additives maker, for $932 million (including debt), or $32 per share.
🥟 PAG is seeking a buyer for its stake in Singapore-based dumpling restaurant operator Paradise Group Holdings, which could have an enterprise value of $367 million, per Bloomberg. http://axios.link/Y2Ad
Public Offerings
• Eight companies plan to price IPOs on U.S. exchanges this week: BRP Group, Progeny, Youdao, Phathom Pharma, OneWater Marine, Aesthetic Medical, and Hylete. http://axios.link/UcRt
• ESR Cayman, a logistics real estate group backed by Warburg Pincus, relaunched its Hong Kong IPO with a $1.45 billion raise target, just months after pulling a $1.25 billion offering. http://axios.link/uWEd
🚑 Oyster Point Pharmaceuticals, a San Francisco-based developer of dry eye therapies, set IPO terms to 5 million shares at $16-$18. It would have an initial market cap of $350 million, were it to price in the middle, and plans to trade on the Nasdaq (OYST) with JPMorgan as lead underwriter. The pre-revenue company raised around $120 million in VC funding from firms like NEA (32% pre-IPO stake), Versant Ventures (30%), and Invus (11.8). http://axios.link/R4kk
• Velocity Financial, a Westlake Village, Calif.-based mortgage lender backed by Snow Phipps, filed for a $100 million IPO. It plans to trade on the NYSE (VEL) with Wells Fargo as lead underwriter, and reports $8 million of net income on $73 million in revenue for the first half of 2019. http://axios.link/OMEJ
Liquidity Events
🚑 Affinity Equity Partners is prepping a sale process for MedicalDirector, an Australian provider of medical practice software, per AFR. http://axios.link/OTM7
More M&A
⛽ DTE Midstream, a unit of DTE Energy (NYSE: DTE), agreed to buy a Louisiana natural gas gathering system and pipeline for $2.25 billion in cash from Momentum Midstream and Indigo Natural Resources. http://axios.link/fVFZ
• Hudson's Bay (TSX: HBC), the Canadian operator of Saks Fifth Avenue, agreed to go private for C$10.30 per share in an upsized bid led by executive chairman Richard Baker. http://axios.link/PbQV
• Marriott International (Nasdaq: MAR) agreed to acquire Barbados-based Elegant Hotels (AIM: EHG) for around $199 million (including debt), or 110 pence per share (57% premium to Thursday close). http://axios.link/Y2ga
• Open Text (TSX: OTEX) denied a Bloomberg report that it's weighing a takeover bid for Micro Focus International (LSE: MCRO).
⛽ Siemens Gamesa agreed to buy select European assets from bankrupt German wind turbine manufacturer Senvion for €200 million. http://axios.link/74qZ
⛽ Temasek offered to pay US$3 billion for control of Keppel, a listed Singapore offshore rig builder. http://axios.link/tiGS
• Verizon (NYSE: VZ) is seeking a buyer for media site HuffPost, according to the FT. http://axios.link/ZBz5
• Yduqs, a listed Brazilian education company, acquired rival Adtalem Brasil for $467 million in cash. http://axios.link/U0bu
Fundraising
• Refactor, a seed-stage investment firm, raised $30 million for its second fund. www.refactor.com
It's Personnel
• Maud Brown joined PAI Partners as a partner and head of its New York office. She previously spent 18 years with Investcorp. www.paipartners.com
• Lara Druyan joined Silicon Valley Data Capital as a managing director. She previously was a managing director and head of West Coast innovation for RBC. www.svdcapital.com
• Matthieu Pigasse is leaving Lazard, where he led French operations and served as global head of banking. http://axios.link/dTL1
• Pat Riley stepped down as CFO of TCV in order to become global CFO of e.ventures. http://axios.link/KZC1
🚑 Justin Sunshine joined General Atlantic as a managing director focused on healthcare investments. He previously spent a decade with the Blackstone Group. In unrelated news, healthcare-focused managing director Michelle Dipp has left General Atlantic.
Final Numbers: Private equity performance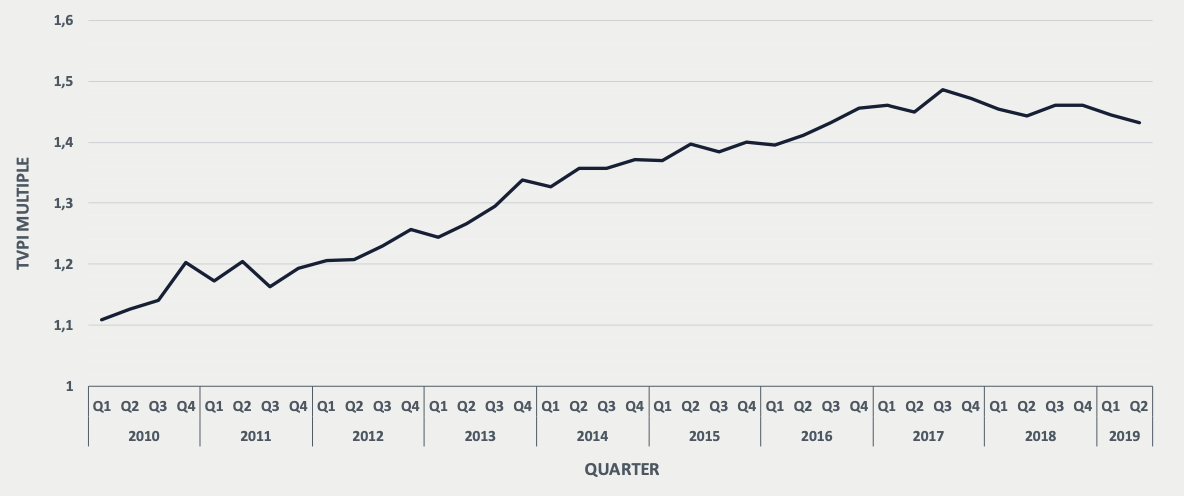 More from eFront:
"So far in 2019, private equity funds globally have maintained a high level of performance, despite continuing a retreat from the peak achieved in 2017."
"Looking at time-to-liquidity, since 2015 a pattern has emerged, with a drop recorded during the first quarter of each year and an increase over the three following quarters. 2019 seems to match this pattern, even though the first quarter decrease is not as sharp as witnessed in the three previous years. The general downward trend initiated in 2015 seems to have reached a bottom in 2018, and since then the time-to-liquidity has stabilized at around 2.7 years."
🙏 Thanks for reading Axios Pro Rata. Please ask your friends, colleagues, and Pierre Delecto to sign up.