Greetings from the home office. A quick reminder that you can always shoot me news tips and feedback via email (dan@axios.com), anonymous tip-box (http://axios.com/tips), Twitter DMs (@danprimack) or encrypted apps like Telegram and Signal (DanPrimack). Okay, here we go...
https://www.axios.com/newsletters/axios-pro-rata-9a7a390c-b625-4436-a97f-91c6ef07a3b8.html?chunk=0#story0
Top of the Morning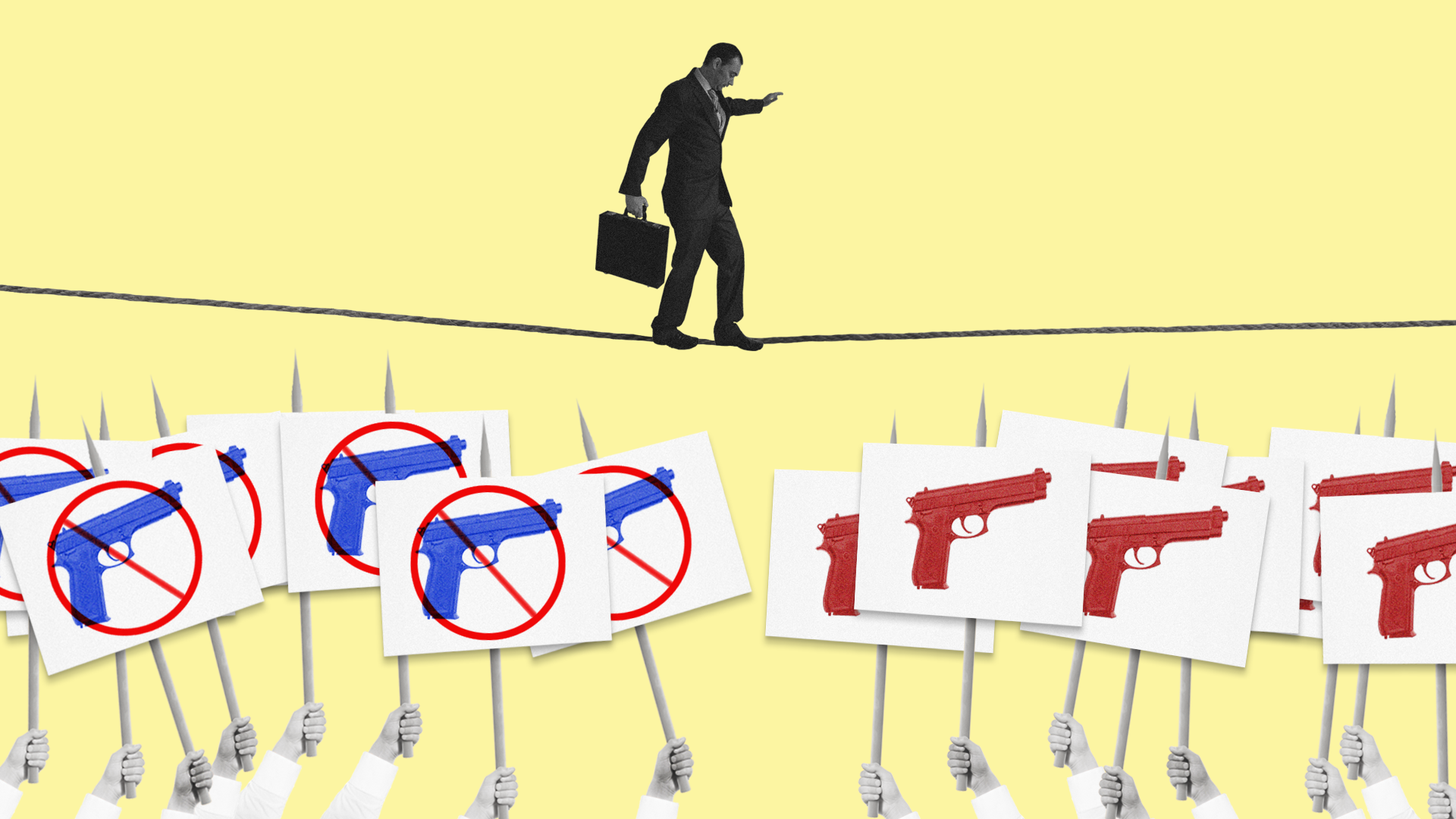 Illustration: Sarah Grillo / Axios
Dick's Sporting Goods this morning announced that it will no longer sell "assault-style" rifles, high-capacity magazines or any firearm to those under 21 years-old. The publicly-traded retailer had previously pulled weapons like the AR-15 from shelves after Sandy Hook, but pledges that this time they won't make a return appearance.
This comes after several other companies either ended (e.g., Delta) or publicly maintained (e.g., FedEx) discounts for NRA members. For Atlanta-based Delta, the move may cost it a proposed tax break on jet fuel in Georgia. For FedEx, it prompted a boycott campaign via Twitter hashtag (and a slight stock price drop).
Such developments are obviously tied to the Parkland massacre and a specific socio-political issue, but it feels like something much larger is going on. Something well beyond ESG movements or corporate PAC donations to particular candidates. Corporate America is becoming partisan, which is a giant step past becoming political.
Particularly for consumer-facing businesses, there is now great pressure to either be "with us or against us." The results not only weigh on bottom lines, but also on employee recruitment and retention.
There also is a big investment angle here, and I'll be stunned if we don't soon see mutual funds that explicitly buy partisan companies. Not EFTs or mutual funds that do/don't invest in a particular sector (i.e., guns), but ones that invest based on stated corporate political beliefs (on everything from immigration to taxes). Which 401(k) would you like, red or blue?
Mike Allen and Jim VandeHei began getting at this on Sunday, and I only see it accelerating.
• Feeling lucky? Google has a new M&A chief. Actually, it's had a new M&A chief for a while but no one has written about it, so... It's Sanjay Kapoor, who has been with Google for 15 years — the past five of which he led biz dev for advertising and commerce. Prior M&A boss Don Harrison is still with Google, but now has a slightly different role that includes oversight over global partnerships but less day-to-day M&A involvement.
• Chip chat: Sen. John Cornyn (R-TX) on Monday sent a letter to Treasury Sec. Mnuchin, asking that CFIUS review Broadcom's proposed takeover of Qualcomm.
This is a highly unusual request. Not only because the two companies have not actually agreed to merge yet, but also because Cornyn wants CFIUS to act prior to a March 6 vote whereby Qualcomm shareholders will be asked to accept or reject a slate of directors proposed by Broadcom. In other words, he's asking CFIUS to possibly preempt a proxy fight.
It's unclear how CFIUS will account for Broadcom's announced plans to redomicile from Singapore to the U.S. This seemed to play in its favor during its smaller purchase of Brocade, but right now it remains just a promise.
From Cornyn's letter, which we've posted in full:
The U.S. is currently in a race with China in the development of 5G technologies, a race that will have profound impact on critical U.S. telecom infrastructure and on U.S. national security for decades to come. Qualcomm is the only U.S. company that is currently capable of leading 5G development. According to press reports, Broadcom plans to break up and sell off portions of Qualcomm and reduce Qualcomm's R&D activities. If true, the consequences will likely be that the Chinese company Huawei, the only other major company devoting significant resources to 5G development, will win the race for 5G. The Director of the FBI recently suggested publicly that Huawei may be beholden to the Chinese government and should not be allowed to control our telecom infrastructure.
https://www.axios.com/newsletters/axios-pro-rata-9a7a390c-b625-4436-a97f-91c6ef07a3b8.html?chunk=1#story1
The BFD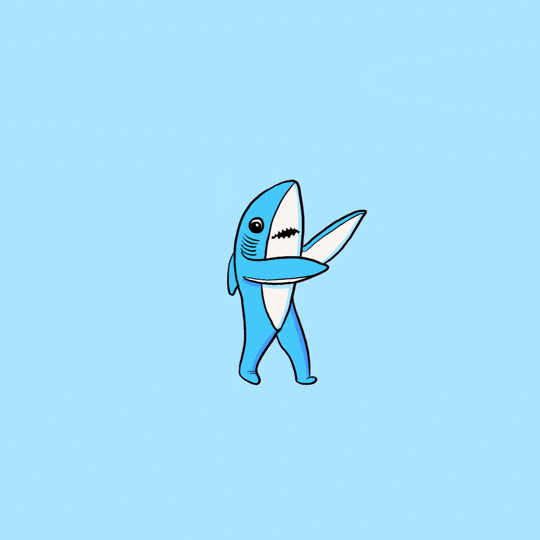 Amazon has agreed to acquire Los Angeles-based video doorbell startup Ring. No pricing terms were disclosed, but multiple sources say it's the second-largest acquisition in Amazon's history, which puts it above the $1.2 billion paid for Zappos (albeit well below Whole Foods). We're also hearing it's mostly cash, outside of employee retention packages.
Why it's the BFD: Because this now goes down as the biggest blunder in the history of Shark Tank. In 2014, Ring founder Jamie Siminoff pitched his company (then called DoorBot) on the show, asking for a $700,000 investment in exchange for a 10% equity stake. All of the sharks passed, save for a tiny royalty offer from Kevin O'Leary that Siminoff rejected out of hand.
Founding story: Siminoff originally conceived of Ring as a way to hear his house doorbell while working on a Kickstarter-like platform in his garage, according to early investor Saar Gur. "He got all these submissions he thought sucked, so he put his own idea for the WiFi doorbell on there and he began getting orders before he'd even built the product."
Bottom line: Not only is this another connected home play for Amazon, but it also could further its plans to enable delivery people to leave packages inside of buildings.
https://www.axios.com/newsletters/axios-pro-rata-9a7a390c-b625-4436-a97f-91c6ef07a3b8.html?chunk=2#story2
Venture Capital Deals
🚑 Viela Bio, an inflammation and autoimmune biotech spinout of AstraZeneca (LSE: AZN), has raised $250 million in Series A funding from Boyu Capital, 6 Dimensions Capital, Hillhouse Capital, Temasek and Sirona Capital. http://axios.link/8XL0
• Gaana, an Indian music streaming app, has raised $115 million from Tencent and controlling shareholder Times Internet. http://axios.link/n1NW
🚑 Collective Health, developer of a workforce health management system, has raised $110 million in new funding from Sun Life Financial, Mubadala Ventures and return backers NEA, Founders Fund, GV and Maverick Ventures. www.collectivehealth.com
• Aurora, a self-driving car startup led by former Google self-driving exec Chris Urmson, has raised $90 million in Series A funding from Greylock and Index Ventures. http://axios.link/JiiE
Inscripta, a Boulder, Colo.-based developer of gene editing technology, has raised $55.5 million in Series C funding. Mérieux Développement and Paladin Capital Group co-led, and were joined by return backers like Venrock. http://axios.link/HBBU
• Mist, a Cupertino, Calif.-based developer of self-learning wireless networks, has raised $46 million in Series C funding. Kleiner Perkins Caufield & Byers led, and was joined by Lightspeed Venture Partners, Norwest Venture Partners, GV, NTT DOCOMO Ventures and Dimension Data. www.mist.com
• Citadel Defense Co., a San Diego-based drone defense startup, has raised $12 million in Series A funding from Lightspeed Venture Partners. http://axios.link/xPHZ
• Triplebyte, a San Francisco-based developer of software to assess engineers' skills and match them to available jobs, has raised $10 million in Series A funding led by Initialized Capital. http://axios.link/QnDk
• CounterFlow AI, a Charlottesville, Va.-based provider of threat-hunting solutions for security operation centers, has raised $2.7 million in seed funding from backers like Osage University Partners and the Charlottesville Angel Network. www.counterflow.ai
• Current, the provider of an app-controlled debit card for tweens and teens, has added $1 million to its Series A round from Fifth Third Bank, per TechCrunch. It previously held a $5 million close led by QED Investors. http://axios.link/50tl
• Chorus, a social fitness startup founded by ex-Twitter CEO Dick Costolo, is shutting down. It had raised $9 million in VC funding from firms like Index Ventures, where Costolo serves as a mentor. http://axios.link/Ymuw
https://www.axios.com/newsletters/axios-pro-rata-9a7a390c-b625-4436-a97f-91c6ef07a3b8.html?chunk=3#story3
Private Equity Deals
• AutoZone (NYSE: AZO) is divesting two business units: It sold AutoAnything, a San Diego-based online retailer of vehicle performance parts and accessories, to Kingswood Capital Management; and also agreed to sell IMC, a distributor of import replacement parts, to Parts Authority (a portfolio company of The Jordan Co.). http://axios.link/BMxC
• Enlightenment Capital has invested in ByteCubed, an Arlington, Va.-based provider of IT consulting services to commercial and federal government clients. www.bytecubed.com
• GALA Kerzen, a Gemran candle manufacturer backed by Equistone, has acquired a majority stake in Ramesh Flowers, an Indian maker of potpourri, air fresheners, incense sticks, candles and decorative products. www.gala-kerzen.com
• LNC Partners has acquired CrossLink, a Tracy, Calif.-based provider of professional tax software. www.CrossLinkTax.com
⛽ Platinum Equity has agreed to acquire the Hunterstown power generation facility (in Gettysburg, PA) and related assets from GenOn, a bankrupt unit of NRG Energy (NYSE: NRG), for around $520 million. http://axios.link/XfCR
https://www.axios.com/newsletters/axios-pro-rata-9a7a390c-b625-4436-a97f-91c6ef07a3b8.html?chunk=4#story4
Public Offerings
🚑 BioXcel Therapeutics, a Branford, Conn.-based startup that uses AI to develop neurological and immune-oncology drugs, set its IPO terms to 5 million shares being offered at $11-$13. It would have a fully-diluted market cap of around $210 million, were it to price in the middle. The pre-revenue company plans to trade on the Nasdaq under ticker BTAI, with UBS and BMO Capital Markets serving as lead underwriters. http://axios.link/VKzY
🚑 Grail, a Menlo Park, Calif.-based cancer detection company that has raised over $1.4 billion from backers like SoftBank and Jeff Bezos, is prepping for a Hong Kong IPO, per Bloomberg. http://axios.link/gyzY
• GreenTree Hospitality Group, a Chinese economy and mid-scale hotel franchisor, has filed for a $200 million IPO. It plans to trade on the NYSE under ticker GHG, with Morgan Stanley as lead underwriter. The company reports $44 million in net income on $120 million in revenue for 2017.
• Hamilton Lane (Nasdaq: HLNE), an alternative asset management, filed for a secondary public offering of 3.94 million shares, which would be valued at $134 million (as of yesterday's market close). www.hamiltonlane.com
• iQiyi, a Netflix-style service in China that is owned by Baidu (Nasdaq: BIDU), has filed for a $1.5 billion IPO. It plans to trade on the Nasdaq under ticker IQ, with Goldman Sachs (Asia) as lead underwriter. The company reports a $574 million net loss on $2.67 billion in revenue for 2017. http://axios.link/ldws
• NIO, a Chinese electric vehicle startup, has picked banks – including Morgan Stanley and Goldman Sachs – for a planned U.S IPO this year that could value the company at upwards of $2 billion, per Reuters. http://axios.link/NZsA
https://www.axios.com/newsletters/axios-pro-rata-9a7a390c-b625-4436-a97f-91c6ef07a3b8.html?chunk=5#story5
Liquidity Events
• Splunk (Nasdaq: SPLK) has agreed to acquire Phantom Cyber Corp., a security orchestration, automation and response company, for around $350 million. Phantom had raised over $20 million from backers like Foundation Capital, In-Q-Tel, Kleiner Perkins and Blackstone Group. http://axios.link/A7pN
https://www.axios.com/newsletters/axios-pro-rata-9a7a390c-b625-4436-a97f-91c6ef07a3b8.html?chunk=6#story6
More M&A
• Bayer is expected to win conditional EU antitrust approval for its $62.5 billion purchase of Monsanto (NYSE: MON), according to Reuters. http://axios.link/lC8p
• Gaw Capital Partners has acquired 17 Hong Kong shopping centers from Link Real Estate Investment Trust for US$2.9 billion. http://axios.link/kBRi
https://www.axios.com/newsletters/axios-pro-rata-9a7a390c-b625-4436-a97f-91c6ef07a3b8.html?chunk=7#story7
Fundraising
• Heuristic Capital Partners, a Santa Clara, Calif.-based VC firm focused on early-stage hardware companies, has raised $34 million for its debut fund, per an SEC filing. www.heuristiccapital.com
https://www.axios.com/newsletters/axios-pro-rata-9a7a390c-b625-4436-a97f-91c6ef07a3b8.html?chunk=8#story8
It's Personnel
• Dina Powell is returning to Goldman Sachs after serving as the White House's deputy national security adviser. Per a memo: "Dina will focus on enhancing the firm's relationships with sovereign clients around the world. Dina will also assume overall responsibility for the firm's corporate engagement initiatives."
https://www.axios.com/newsletters/axios-pro-rata-9a7a390c-b625-4436-a97f-91c6ef07a3b8.html?chunk=9#story9
Final Numbers