August 04, 2020
🖥️ You're invited: Axios tomorrow at 12:30pm ET hosts a live virtual event on small biz pandemic pivots with Sen. James Lankford (R-Okla.), The Curvy Bride owner Michelle Files and Satori Yoga Studio owner Andrea Stern. Register here.
Top of the Morning
President Trump said twice yesterday that the U.S. Treasury would need to get a portion of the sale price of TikTok, as a condition of regulatory approval.
Why it matters: This is akin to extortion — the sort of thing you'd expect to hear on a wiretap, not from the White House in front of reporters.
Trump has claimed that his threats to ban TikTok, and the furious M&A process it spawned, are based on national security concerns.
But, this is inconsistent with requiring payment for deal approval, even if such a thing were legal. Either a sale agreement satisfies national security criteria or it doesn't.
Context: This is a bit reminiscent of how Huawei was used as a chip in U.S.-China trade negotiations, as if its perniciousness waxed and waned with the number of soybeans China agreed to buy.
The president's comments came shortly after my "Axios Re:Cap" interview of Peter Navarro, in which the White House's top trade adviser suggested that a buyer may have to offer different concessions, such as reducing non-TikTok business activities in China.
State of play: There is no way TikTok owner ByteDance would pay a portion of sale proceeds to U.S. Treasury, if only because of the PR ramifications in China.
Even if ByteDance would allow TikTok's buyer to codify such a payment in its sale agreement, which is doubtful, it's (almost) inconceivable that any U.S. corporation would do so. It's an Action Park-level slippery slope.
Between the lines: You may notice that I keep referring to a "buyer" instead of specifically to Microsoft, which has confirmed that it is negotiating with ByteDance. That's because Microsoft isn't the only party kicking TikTok's tires, as Trump also said yesterday.
Multiple sources tell me that Apple has expressed interest, albeit no sources inside of Apple, and that at least one other strategic has expressed interest. Yes, it would be an unusual deal for Apple, given that TikTok is a cross-platform app, and a bigger political headache than Tim Cook may want (both here and in China). But if anyone has the cash on hand...
[Update: An Apple spokesperson tells Axios that there are no discussions about buying TikTok and the company isn't interested].
Private equity is also circling, including some firms that don't have current stakes in ByteDance. But, I haven't heard one that's terribly optimistic that they can pull it off without finding an insider or major strategic with whom to partner.
It obviously behooves ByteDance for there to be multiple suitors when it comes to pricing. Multiple suitors also could help the White House secure concessions.
The bottom line: There is no guarantee a deal will be struck by Trump's September 15 deadline, let alone one on the terms he claims to require. If not, he'll either have to ban a service beloved by tens of millions of voters, less than two months before the election, or kick the can down the road.
The BFD
Farmers Business Network, a farmer-to-farmer information network, financing and e-commerce platform, raised $250 million in Series F funding led by BlackRock at a reported $1.75 billion valuation.
Why it's the BFD: The pandemic has caused great hardship for many independent farmers, particularly those who sell into food-service segments or who grow commodity crops, so even marginal savings on things like seed can go a long way.
Other investors included Baron Capital Group, Balyasny Asset Management, Mandi Ventures, Lupa Systems, Ron Shaich, Fidelity Investments Canada, and return backers DBL Partners, Temasek, GV, Expanding Capital, Kleiner Perkins, and T. Rowe Price.
The bottom line: "Farmers Business Network has built a group of 12,000 members, covering 40 million acres of farmland across the U.S., Canada and Australia." — Katie Roof, Bloomberg
Venture Capital Deals
• Rippling, the employee data platform led by Zenefits founder Parker Conrad, raised $145 million in Series B funding at a $1.35 billion valuation. Founders Fund led, and was joined by Greenoaks Capital, Coatue Management, Bedrock Capital, and return backers Kleiner Perkins, Initialized Capital, and YC. http://axios.link/jwRK
• Yopto, an Israeli content marketing platform, raised $75 million in Series E funding from Hanaco and return backers Bessemer Venture Partners, Access Industries, and Hanaco. http://axios.link/wUeO
• Buckle, a Jersey City, N.J-based insurer for ride-hail drivers and other gig economy workers, raised $31 million in Series A funding co-led by Eos Venture Partners and HSCM Bermuda. www.buckleup.com
• Volante Technologies, a 20 year-old provider of payment and financial messaging in the cloud, raised $35 million in its first round of institutional funding. Wavecrest Growth Partners led, and was joined by BNY Mellon, Citi Ventures, PostePay, and Visa. http://axios.link/MWDT
• Silverfort, a proxyless authentication platform with offices in Boston and Israel, raised $30 million in Series B funding. Aspect Ventures led, and was joined by Citi Ventures, Maor Investments, and return backers TLV Partners, StageOne Ventures, and Singtel Innov8. http://axios.link/In6R
⛽ Palmetto, a Charleston, S.C.-based provider of home energy spend software, raised $29 million in Series B funding from Evergy Ventures, Arctern Ventures, Shell Ventures, Greycroft, Lerer Hippeau, Box Group, Falkon Ventures, and the Leto Family Office. www.palmetto.com
• Candis, a German automated accounting and payment processes platform, raised €12 million. Viola Ventures and Rabo Frontier Ventures co-led, and were joined by Lightspeed Venture Partners, Point Nine Capital, Speedinvest, and 42CAP. http://axios.link/6Pvv
• TaxScouts, a British tax prep startup, raised £5 million in Series A funding. Octopus Ventures led, and was joined by Clocktower Technology Ventures, SpeedInvest, Seedcamp, and Finch Capital. http://axios.link/pqO2
• GreyNoise, a Washington, D.C.-based cybersecurity alert filtering service, raised $4.8 million in seed funding. CRV led, and was joined by Paladin Capital Group. http://axios.link/u9Aw
• Hey, a Japanese payments and e-commerce platform, raised an undisclosed amount of Series E funding. Bain Capital Tech Opportunities led, and was joined by PayPal Ventures, Goldman Sachs, YJ Capital, Anatole, and existing investor World Innovation Group. http://axios.link/yJ34
Private Equity Deals
🚗 AA (LSE: AAAA), a British roadside assistance group, said it received takeover bids from Platinum Equity, Warburg Pincus, and the tandem of Centerbridge Partners Europe with Towerbrook Capital Partners. http://axios.link/dNIo
• AlixPartners has acquired risk management firm Freeh Group International Solutions, adding former FBI director Louis Freeh to its firm. www.alixpartners.com
🚑 Centauri Health Solutions, a Scottsdale, Ariz.-based portfolio company of Abry Partners, acquired Applied Revenue Analytics, a Texas-based health care business intelligence firm, from OSG Billing, a portfolio company of Aquiline Capital Partners. Other Centauri backers include Silversmith Capital Partners and SV Health Investors. www.centaurihs.com
🚑 GI Partners acquired Clinical Ink, a Horsham, Penn.-based provider of clinical trial tech, from NovaQuest (which retained a minority stake). www.clinicalink.com
• Thoma Bravo agreed to buy Foundation Software, a Strongsville, Ohio-based provider of construction accounting and payroll software. www.foundationsoft.com
• Turnspire Capital Partners agreed to acquire STEMCO Air Springs from EnPro Industries (NYSE: NPO) for $32 million plus a $7.5 million promissory note. www.turnspirecap.com
Public Offerings
• BigCommerce, an Austin, Texas-based outsourced builder of e-commerce sites, increased its IPO terms from 6.9 million shares at $18–$20 to 9 million shares at $21–$23. It would have a $1.7 billion fully diluted market value, were it to price in the middle, and raised $228 million in VC funding from firms like General Catalyst (17.4% pre-IPO stake), Revolution Growth (12%), GGV Capital (5.2%), WestRiver Group (5.2%), and SVB (5%). http://axios.link/vU6V
🚑 Freeline, a British gene therapy company controlled by Syncona (LSE: SYNC), set IPO terms to 7.4 million shares at $16–$18. It would have a fully diluted market value of $574 million, were it to price in the middle, and plans to list on the Nasdaq (FRLN), and raised nearly $300 million in VC funding from firms like Novo Holdings, Eventide Asset Management, and Wellington Management. http://axios.link/Dwqz
SPACs
• GCM Grosvenor, a Chicago-based asset manager backed by Hellman & Friedman, is going public via a reverse merger with CF Finance Acquisition Corp. (Nasdaq: CFFA), a SPAC sponsored by Cantor Fitzgerald, at a total value of around $2 billion (including debt and a $195 million equity injection from an investor group that includes Michael Klein). http://axios.link/pvlW
• Foley Trasimene Acquisition II, the fourth SPAC led by Bill Foley (chairman of Fidelity National Financial), filed for a $1.2 billion IPO. http://axios.link/oIL8
🚑 Health Sciences Acquisitions 2, the second biotech-focused SPAC formed by RTW Investments, raised $139 million in an IPO. http://axios.link/Rt20
🚑 HighCape Capital Acquisition, a life sciences-focused SPAC formed by HighCape Capital, filed for a $100 million IPO. http://axios.link/2ML5
• Horizon Acquisition, a SPAC formed by Eldridge Industries to buy a financial services company, filed for a $500 million IPO. http://axios.link/gI5x
• Yucaipa Acquisition, SPAC led by Ron Burkle, raised $300 million in an IPO. http://axios.link/pYwy
Liquidity Events
• Intuit (Nasdaq: INTU) agreed to buy TradeGecko, a Singapore-based provider of inventory and order management software for wholesalers and small retailers. TradeGecko raised around $20 million in VC funding from Jungle Ventures and TNB Ventures. http://axios.link/NmHH
• Kabbage, an Atlanta-based online lender, hired FT Partners to find a buyer, per Barron's. The company reportedly could fetch between $750 million and $1 billion, which would be less than at least one of its private round valuations. Backers include SoftBank, BlueRun Ventures, Thomvest Ventures, and Reverence Capital Partners. http://axios.link/8zgF
• Motorola Solutions (NYSE: MSI) paid $110 million in cash to buy Pelco, a Fresno, Calif.-based provider of video surveillance solutions, from Transom Capital Group. http://axios.link/kUGo
More M&A
• Amazon (Nasdaq: AMZN) received official U.K. regulatory approval for its purchase of a 16% stake in food delivery platform Deliveroo. http://axios.link/k1xw
• Brookfield Asset Management is considering a takeover bid for Merlin Properties (Madrid: MRL), an office and commercial property owner in Spain and Madrid, per a Canadian media report. http://axios.link/X645
• Kio Networks, a Mexican data center operator, is seeking a buyer for upwards of $1 billion, per Bloomberg. http://axios.link/Zab2
Fundraising
• Blackbird Ventures, an Australian VC firm, raised A$500 million for its fourth fund, and named Atlassian co-founder Mike Cannon-Brookes as chairman. http://axios.link/3swg
• Electric Capital, a crypto-focused VC firm, raised $110 million for its second fund. http://axios.link/5hSZ
• Red Tree Ventures, a new firm led by TPG veteran Health Lukatch, is raising $250 million for its debut fund, per an SEC filing.
It's Personnel
• Heather Malloy joined OpenGate Capital as CFO. She previously was a consultant with Riva Ridge Management. www.opengatecapital.com
• David Scopelliti joined Mercer as global head of private credit. He previously was with Alcentra Capital. www.mercer.com
• Flexpoint Ford promoted Blake Heyde to vice president. www.flexpointford.com
Final Numbers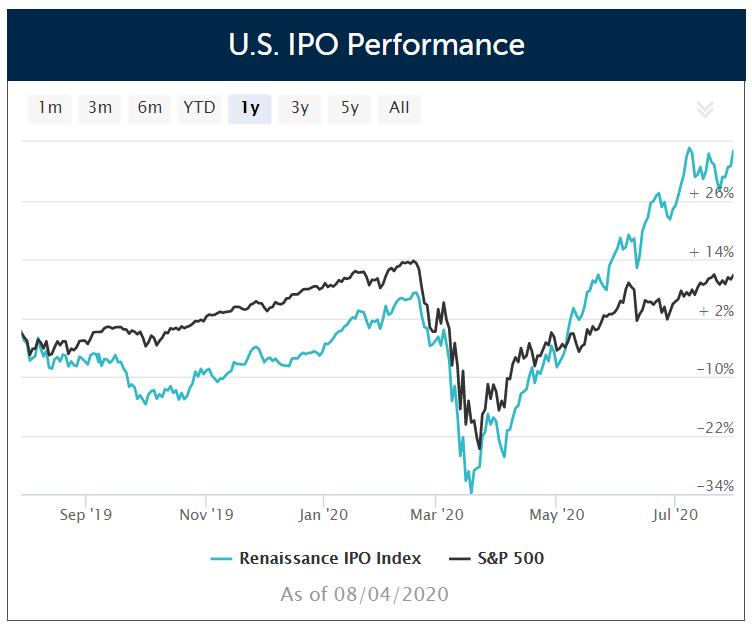 Editor's note: The item mentioning Turnspire Capitol in the private equity deals section was corrected to show it agreed to acquire STEMCO Air Springs for $32 million plus a $7.5 million promissory note (not $7.5 million total).
🙏 Thanks for reading Axios Pro Rata! Please ask your friends, colleagues, and TikTok bidders to sign up.