Axios Pro Rata
March 18, 2020
🖥️ Axios tomorrow will host a live virtual event at 9am ET, for an in-depth discussion on the coronavirus and pandemic preparedness. For the agenda and to register, please go here.
🎧 Pro Rata Podcast digs deeper into the race to create a vaccine. Take a listen.
Top of the Morning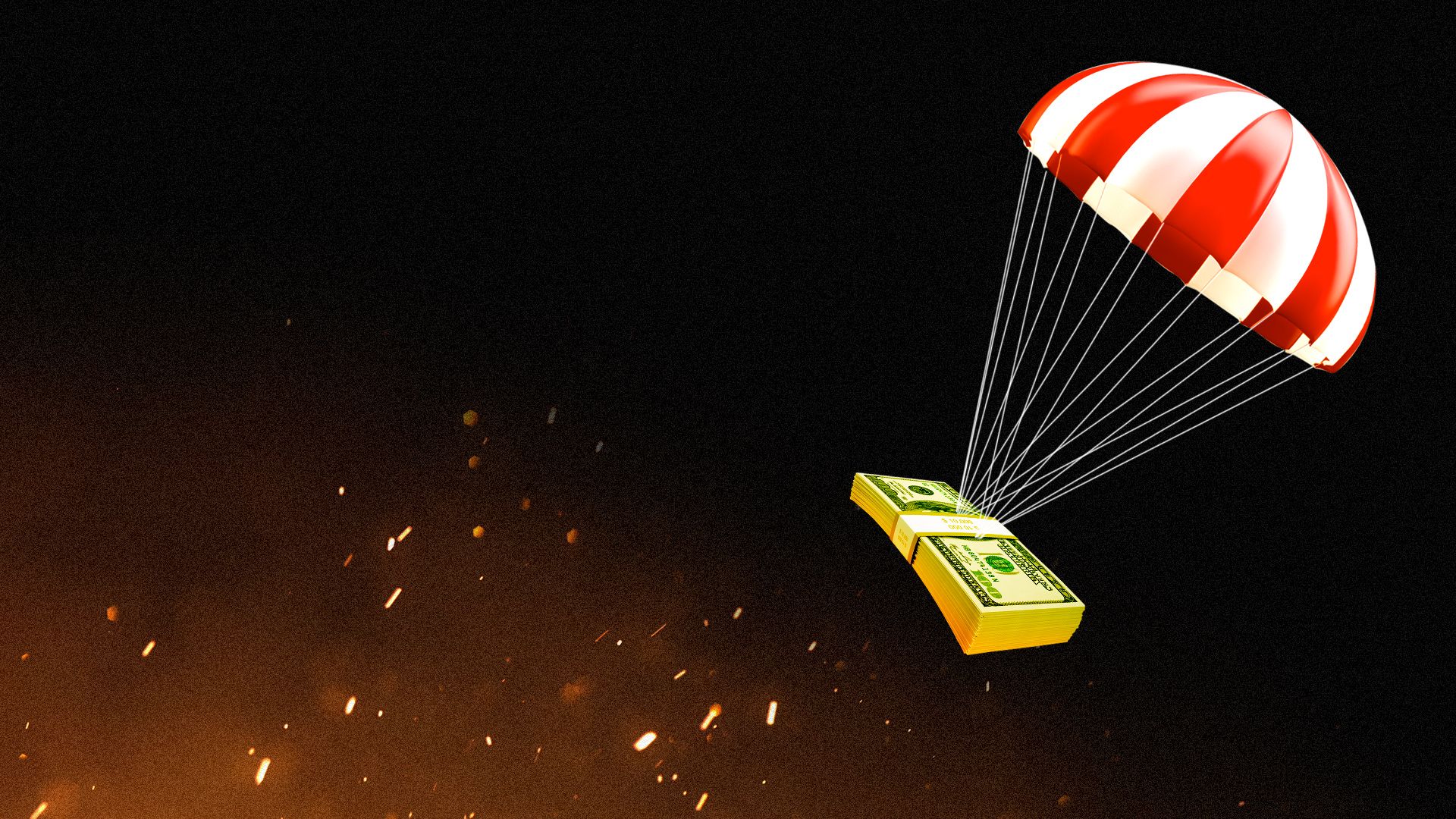 SoftBank yesterday threatened to pull the plug on its $3 billion tender offer for shares of WeWork, which was agreed to last fall and scheduled to close on April 1.
The formal message sent to investors is that SoftBank believes several deal conditions may not be satisfied, including the closing of a recapitalization of its Chinese joint venture, anti-trust approvals, and the emergence of a governmental investigation into company finances.
The informal message is that SoftBank wants to renegotiate, as a global recession looms and WeWork's "co-working" product appears antithetical to social distancing.
Details: WeWork closed just last month on a $1.75 billion credit facility tied to SoftBank's rescue package, and that money is not affected by the new development. Also not affected is SoftBank's nearly $200 million payment to former CEO Adam Neumann, in exchange for his board voting rights.
WeWork has not closed its co-working sites, even in San Francisco where a shelter-in-place order is in effect. It has, however, ramped up "deep-cleaning" efforts and asked its own corporate employees to work from home, if possible.
SoftBank's tender offer was to all WeWork shareholders, including Neumann, venture capital funds, and employees.
Participants could tender up to one-third of their stock at $20 per share.
Were Neumann to take full advantage of the offer, he'd net around $970 million.
While all vested employees are technically eligible, many later hires came in with strike prices above $20. In other words, it's mostly of value to earlier employees.
Between the lines: SoftBank isn't letting a crisis go to waste, and certainly has fiduciary obligations to its limited partners. And it isn't the only later-stage investor currently seeking to renegotiate existing deal terms.
But, but, but: This move is absolutely screwing over those early employees. These are people who may have made financial decisions over the past five months based on SoftBank's signature — and who now risk having the rug pulled out from under them.
Plus, it's also worth remembering, in terms of the government investigations:
We have no indication that investigators have actually found any wrongdoing, or if they're just kicking procedural tires in the wake of massive value destruction.
SoftBank was no passive player were there actual wrongdoing. It was a very large shareholder, had two board seats, and was very involved with the IPO process.
Neither SoftBank nor WeWork are commenting on the situation.
The bottom line: The coronavirus crisis is showing some of the best of business and humanity, with strangers trying to help one another. It's also showing some of the worst.
The BFD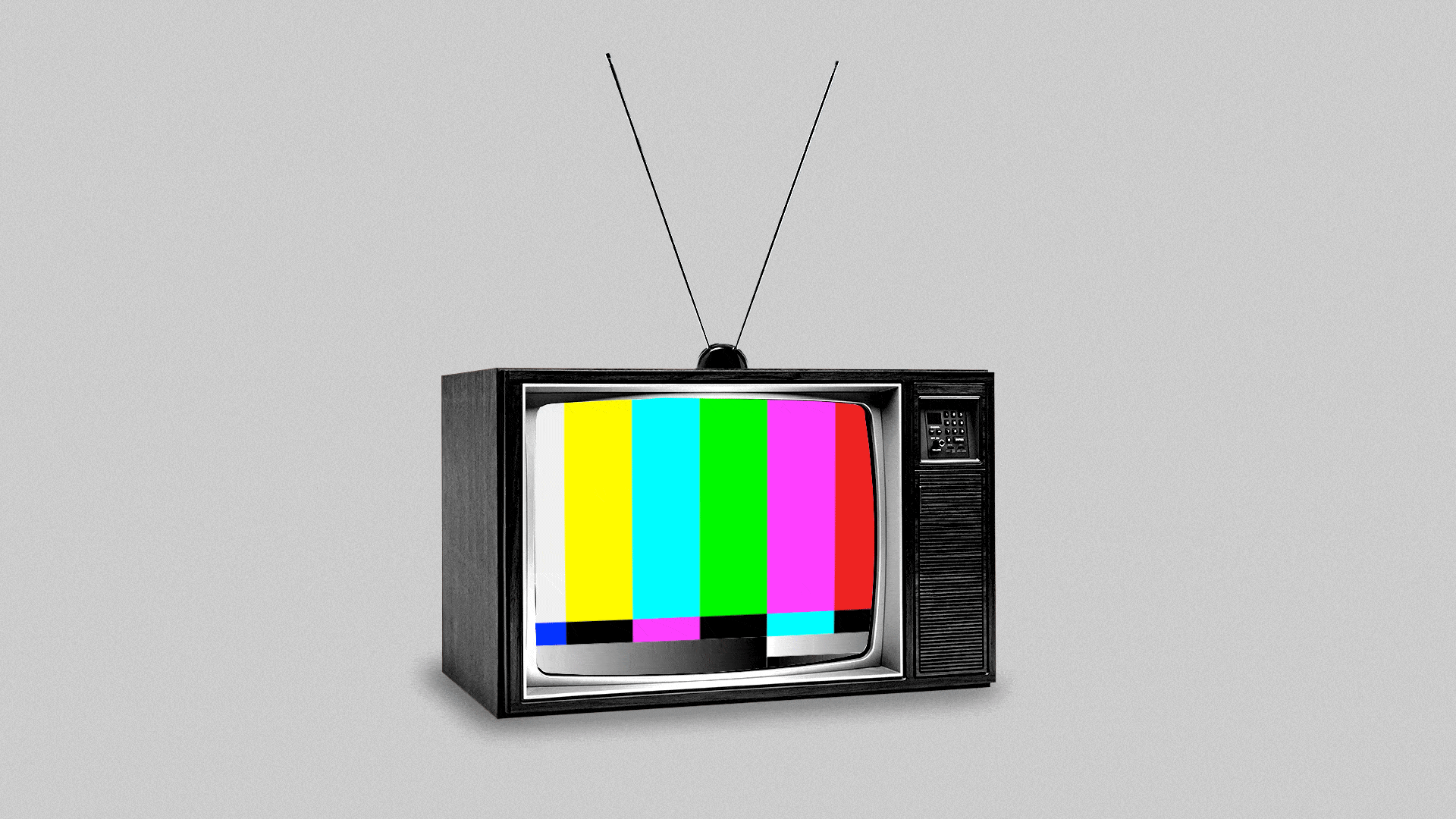 Gray Television (NYSE: GTN) pulled its takeover offer for local broadcaster Tegna (NYSE: TGNA), due to market volatility, per Reuters. Rival bids from Apollo Global Management and Byron Allen appear to still be on the table, as is a new joint approach from private equity firm Najafi Cos. and privately held religious broadcaster Trinity Broadcasting Network.
Why it's the BFD: It reflects how the M&A hierarchy has momentarily flipped, with listed strategics no longer having the built-in advantage of cheaper currency (i.e., their own stock).
Caveat: Private equity remains reliant on the leveraged financing market, which appears to be tightening.
Pricing: Offers from Gray, Apollo, and Byron Allen each reportedly are for $20 per share, which would value Tegna at around $8.5 billion (including assumed debt). Tegna shares closed yesterday at $15.08.
The bottom line: "Tegna, the former TV-station arm of Gannett Co., was spun off in 2015 and retained the old Gannett's trading history. It has about 60 TV
stations in 51 U.S. markets, reaching about 38% of U.S. households." — Bloomberg
Pro Rata for Kids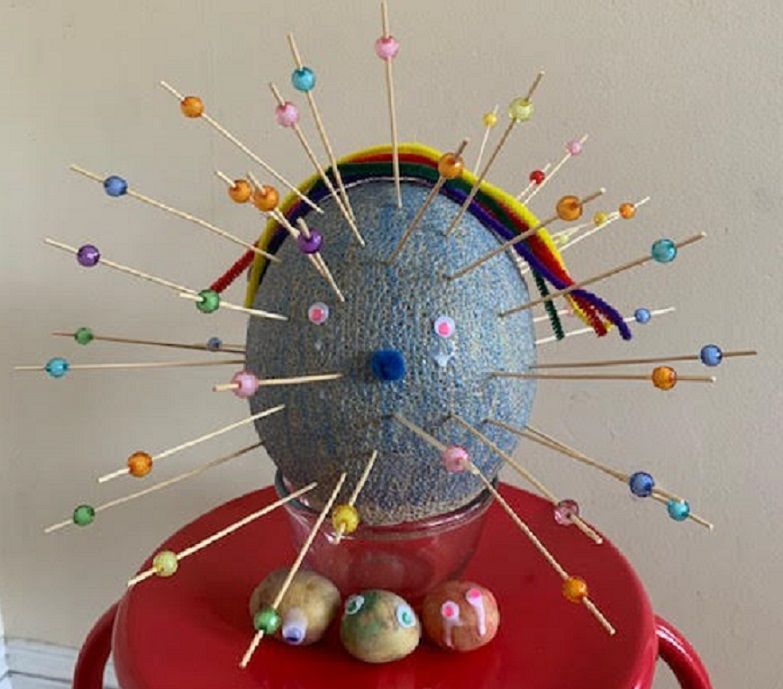 Following up on yesterday's joke book, my 9 year-old has a riddle for you:
A cowboy rode to town on Friday. He stayed for three days. He rode back home on Friday. How did he do it?
The answer is after another "coronavirus," this one made out of a stress ball, pipe cleaners and coriander seeds (I'll post more soon):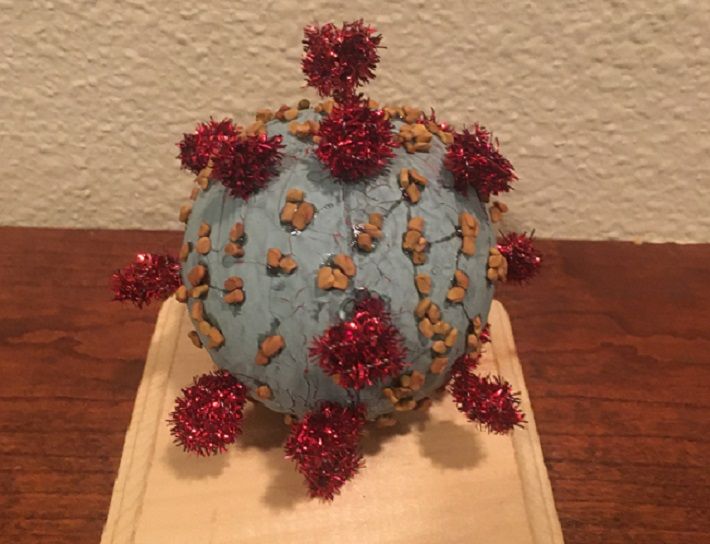 Answer: The horse's name was Friday.
Today's project: Ask your kids for their favorite riddles, and we'll share them tomorrow. Just hit reply or email me at [email protected].
Venture Capital Deals
🚑 Sigilon Therapeutics, a Cambridge, Mass.-based cell therapy startup, raised $80.3 million in Series B funding from CPP Investments, Longevity Vision Fund, BlackRock, and return backer Flagship Pioneering. http://axios.link/UpqJ
🚑 Circle Pharma, a South San Francisco-based developer of cell-permeable macrocyclic peptide therapeutics, raised $45 million in Series B funding. The Column Group led, and was joined by Nextech Invest and return backers ShangPharma, LifeForce Capital, and the Berkeley Catalyst Fund. http://axios.link/mD30
🚑 Eureka Therapeutics, an Emeryville, Calif.-based developer of T-cell therapies for solid tumors, raised $45 million in Series E funding led by Lyell Immunopharma. http://axios.link/WLIY
• RoadRunner Recycling, a Pittsburgh-based, raised $28.6 million in Series C funding. Greycroft and e.ventures co-led, and was joined by Franklin Templeton and return backers Adams Capital Management and FJ Labs. www.roadrunnerwm.com
• Penta, a German online marketplace for business banking, raised €18.5 million. RTP Global and Holtzbrinck Ventures co-led, and were joined by Finleap, ABN AMRO Ventures, and VR Ventures. http://axios.link/aCJn
• Axis Security, a San Mateo, Calif.-based private app access startup, raised $17 million. Ten Eleven Ventures led, and was joined by Cyberstarts. http://axios.link/3cTh
• One, a San Francisco-based digital banking startup, raised $17 million in Series A funding from Foundation Capital, Core Innovation Capital, and Obvious Ventures. http://axios.link/7MN4
🚑 OncoOne, an Austrian biotech startup focused on solid tumors, raised €13 million in Series A funding led by the Austrian Research Promotion Agency. http://axios.link/uAun
• Boro, a Chicago-based provider of small, short-term loans to college students and recent grads, raised $12 million in Series A funding led by LexinFintech. www.getboro.com
• Deepgram, a San Francisco-based speech recognition startup, raised $12 million in Series A funding. Wing VC led, and was joined by NVIDIA, Y Combinator, Compound Ventures, and SAP.iO. www.deepgram.com
• CoreStack, a Seattle-based provider of autonomous cloud governance solutions, raised $8.5 million in Series A funding led by Naya Ventures. www.corestack.io
• Spectro Cloud, a provider of solutions for cluster management of Kubernetes, raised $7.5 million. Sierra Ventures led, and was joined by Boldstart Ventures. http://axios.link/z1gR
• Apsiyon, a Turkish property management software startup, raised $5 million led by EarlyBird Digital East Fund. www.apsiyon.com
• Atlas Cloud, a U.K.-based provider of business cloud and network solutions, raised £2 million from Northern VCTs. http://axios.link/3k4z
Private Equity Deals
• CPPIB and Ontario Teachers' agreed to acquire a 40% stake in Mexican infrastructure firm IDEAL for around US$2.19 billion, with Carlos Slim retaining majority control. http://axios.link/OS0B
🚑 Eruptr, an Atlanta-based patient engagement company backed by H.I.G. Growth Partners, acquired HealthAware, a Denver-based provider of health risk assessment and patient engagement solutions. www.eruptr.com
• Warburg Pincus invested $63.5 million into Superlógica, a Brazilian IT company focused on real estate and financial services. http://axios.link/Jkzl
Public Offerings
• Social Capital Hedosophia is postponing a pair of proposed blank-check acquisition company IPOs, which could have raised a combined $900 million, per Bloomberg. http://axios.link/e2Vl
• Sustainable Opportunities Acquisition, a blank-check acquisition company designed to buy an environmentally sustainable industrial business, filed for a $300 million IPO. http://axios.link/4QM7
Liquidity Events
• Fox (Nasdaq: FOXA) agreed to buy San Francisco-based video streaming company Tubi for around $440 million in cash. Fox plans to fund the deal via the sale of its 5% stake in Roku (Nasdaq: ROKU), while Tubi had raised around $125 million in VC funding from firms like Foundation Capital, Jump Capital, Cota Capital, Proof Fund, TPG, and Lions Gate Entertainment. http://axios.link/gRbE
More M&A
• AMP, an Australian financial services provider, has postponed plans to sell its New Zealand wealth operations and to sell down its stake in investment unit AMP Capital, per The Australian.
• Costco (Nasdaq: COST) acquired Innovel Solutions, a Hoffman Estates, Ill.-based last-mile logistics company, for $1 billion. http://axios.link/fWRR
• Public Storage (NYSE: PSA) has abandoned its A$1.25 billion takeover offer for Australian storage facility operator National Storage REIT (ASX: NSR). http://axios.link/Q0Df
• Volkswagen reiterated its interest in paying $2.9 billion to buy the 83% stake it doesn't already own in Illinois-based truck-maker Navistar (NYSE: NAV), but acknowledged changing liquidity conditions could cause it to reassess. http://axios.link/zZTZ
Fundraising
• Cold Bore Capital, a Chicago-based private equity firm, is raising up to $200 million for its second fund, per an SEC filing. www.coldborecapital.com
• Form Capital, a new Silicon Valley venture firm co-led by Facebook vets Bobby Goodlatte and Josh Williams, is raising up to $25 million for its debut fund, per an SEC filing.
• ZhenFund, a China-based seed-stage firm, is raising up to $250 million for its sixth fund, per an SEC filing. www.en.zhenfund.com
It's Personnel
• Rodney Cohen joined Black Diamond Capital Management as head of private equity. He previously was with The Carlyle Group.
• Emily Foote joined Osage Venture Partners as a principal. She previously was VP of strategy at Instructure. www.osagepartners.com
• Jonathan Leff, former chief medical officer of Ascendis Pharma, joined Sofinnova Investments as an executive partner. http://axios.link/U1QJ
• Jusung Kwok is joining Deutsche Bank as head of West Coast tech M&A, per Bloomberg. He previously was with Citigroup. http://axios.link/L7Xu
Final Numbers
🙏 Thanks for reading Axios Pro Rata. Please ask your friends, colleagues, and those sheltering in place to sign up.