January 10, 2018
Top of the Morning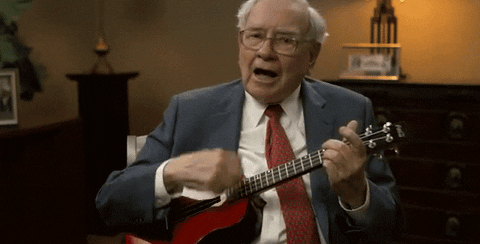 • DQ counter queue: Warren Buffett today named Ajit Jain and Gregory Abel as vice chairs of Berkshire Hathaway, which appears to mean that one (or both?) of them will eventually become Buffett's CEO successor. More Buffett, via a CNBC interview:
"Our directors believe that our future CEOs should come from internal candidates whom the Berkshire board has grown to know well."
"Berkshire will operate best if its CEOs average well over ten years at the helm."
"In terms of cryptocurrencies, generally, I can say with almost certainty that they will come to a bad ending."
• We (don't) have winners baby: Red-hot trivia app HQ is said to have hit pause on its fundraising efforts, with plans to restart late this month or early next month. Not sure if it's still seeking around $10 million on $100 million, but do know that a recent Recode piece on unspecified "creepy behavior" by HQ's co-founders has taken a toll (even though the article itself was about fundraising troubles born of VC due diligence).
• Acting up: 2017 was a record year for activist investor activity, per a Lazard review that saw $62 billion deployed over 193 global campaigns:
"The nexus between activism and M&A grew stronger, with the attractiveness of event-driven returns encouraging activists to assert themselves as a key player on the M&A chessboard and raising the appetite of strategic acquirers to adopt activism as a tactic."
• Restructure: AngelList and Boston-based venture firm Accomplice yesterday announced the launch of Spearhead, a $35 million fund-of-funds that will be aimed at tech entrepreneurs who want to try their hand at venture capital. Some notes:
This is not actually new capital. Instead, it's money that was raised last year for the second fund of Maiden Lane, a vehicle that backed AngelList funds and syndicates. The refocus came after data showed that the most successful Maiden Lane investments came from founder leads, and a regret that Maiden Lane hadn't provided any "VC curriculum" help for those it backed (something that has been rectified with the Spearhead structure).
Spearhead-backed funds will still use AngelList as a back office, but not as a front-end. They will receive between $200,000 and $1 million from Spearhead.
Maiden Lane co-founder Dustin Dolginow has left, and also is no longer a venture partner with Accomplice. The Spearhead team is AngelList founder Naval Ravikant, Accomplice founder Jeff Fagnan, Accomplice partner Cack Wilhelm and AngelList COO Kevin Laws.
AngelList also has restructured, with Ravikant moving into more of a chairman role atop four holding companies: Investment (led by Laws), ProductHunt (led by Ryan Hoover), crypot-focused CoinList (led by Andy Bromberg) and talent (search is on).
Former AngelList partner Parker Thompson has left to raise $40 million for his own fund, according to The Information. I will not forgive him if it isn't called Startup Jackson Ventures.
• Coming attractions: Don't be surprised to soon see one or more departures from Google Ventures...
• Davos Man: President Trump will attend the World Economic Forum in Davos later this month, in order to reiterate his "America first" message. No one from the White House attended last year, reportedly because Trump "thought it would betray his populist-fueled movement to have a presence at the gathering in the Swiss Alps."
The BFD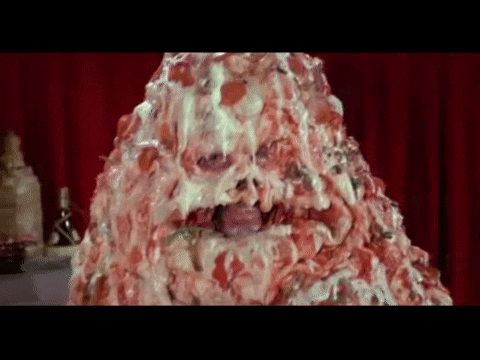 MOD Pizza, a Seattle-based fast-casual pizza chain, has raised $33 million in new equity funding from PWP Growth Equity and Fidelity. It also secured a $40 million credit facility.
Why it's the BFD: Because MOD Pizza combines the better attributes of process-focused Chipotle and employee-focused Starbucks (where co-founder Scott Svenson was president of Europe), and is seeking to upend more staid rivals like Domino's and Papa Johns.
Go deeper: Business Insider does a slideshow dive.
Bottom line: "In the crowded fast-casual pizza segment, MOD Pizza has stood out for its rapid growth and high-minded business practices. In 2017, the chain opened 110 units, bringing the total locations to over 300 outlets in the U.S. and U.K." — Gloria Dawson, Restaurant News
Venture Capital Deals
• Black Fish, a Chinese consumer loan platform, has raised $145 million in Series A funding from Lightspeed China Partners, Gobi Partners, Morningside Venture Capital, JAFCO Asia, Fullcent Capital and Dianping.com founder Zhang Tao.
• Igloo Software, a Canadian provider of digital workplace solutions, has raised US$47 million from Frontier Capital. http://axios.link/lL3q
• Skyword, a Boston-based provider of content marketing software, has raised $25 million in growth equity funding from an affiliate of Rho Capital Partners. http://axios.link/Aciw
• Bugsnag, a San Francisco-based bug-finding service for software developers, has raised $9 million in Series B funding. GV was joined by return backers Benchmark and Matrix Partners. www.bugsnag.com
• StackShare, a San Francisco-based software discovery platform, has raised $5.2 million in Series A funding. E.ventures led, and was joined by Cervin Ventures. http://axios.link/UWYJ
• CloudLex, a New York-based provider of cloud software for personal injury law firms, has raised $4 million in funding led by Aligned Partners. www.cloudlex.com
Private Equity Deals
• AE Industrial Partners has acquired FMI, a Park City, Kansas-based provider of specialized components for the aerospace industry. www.fmi-incorporated.com
• The Blackstone Group has agreed to acquire Pure Industrial Real Estate Trust (TSX: AAR) for around C$2.48 billion, or C$8.10 per share (20.5% premium to Monday's closing price). Pure Industrial owns and operates industrial properties in North America. http://axios.link/ysqP
• Clearlake Capital has acquired Perforce Software, an Alameda, Calif.-based vision control and collaboration platform, from Summit Partners. www.perforce.com
• Corsair Capital has acquired RGI, an Italian provider of insurance industry software, from Ardian. http://axios.link/gdck
• Stone Point Capital has partnered with AmTrust Financial Services (Nasdaq: AFSI) CEO Barry Zyskind on a billion acquisition offer for the 67% of AmTrust that the Zyskind family does not already own. The $12.25 per share offer represents a 20.8% premium over Monday's closing price for AmTrust, a New York-based workers' compensation insurer. http://axios.link/HvXC
• TOPS Software, a Clearwater, Fla.-based provider of community management software for property managers and homeowners, has raised an undisclosed amount of funding from American Discovery Capital. www.topssoft.com
Public Offerings
⛽ ACWA Power, a Saudi developer of electricity and water projects, is prepping an IPO that could value the company at upwards of $1 billion, according to Reuters. http://axios.link/bg6t
Liquidity Events
• Harvest Partners has sold FCX Performance, a Columbus, Ohio-based distributor of process flow control solutions and products, to Applied Industrial Technologies (NYSE: AIT). www.fcxperformance.com
• NEC (Tokyo: 6701) has agreed to acquire British IT company Northgate Public Services from Cinven for £475 million, in an effort to "strengthen sales of specialty facial recognition technology" in Great Britain. http://axios.link/Ixaz
• Special Situations Venture Partners has sold Czech-based Metal Trade Comax Group to German aluminum producer Oetinger. http://axios.link/7TSl
More M&A
• Akamai Technologies (Nasdaq: AKAM) has hired Morgan Stanley to explore a strategic alternatives, according to Bloomberg. This comes as the $11.5 billion cloud tech company is under activist pressure from Paul Singer's Elliott Associates, which holds a 6.5% stake. http://axios.link/bYSt
• American International Group (NYSE: AIG) held unsuccessful talks late last year to acquire Voya Financial (NYSE:VOYA) for around $10 billion, per Bloomberg. http://axios.link/7Loo
🚑 GlaxoSmithKline (LSE GSK) CEO said that her company would take a look at Pfizer's (NYSE: PFE) consumer products unit, but that it's wary of overpaying. http://axios.link/D2tl
• Kunlun Group of China has completed its acquisition of gay dating app Grindr, paying $152 million for the minority stake it didn't already own. http://axios.link/HxAe
• Nuance Communications (Nasdaq: NUAN) has retained Evercore to explore a sale of its automotive unit, which could be valued at around $1.5 billion, according to Bloomberg. http://axios.link/0hpF
• TD Bank (TSC: TD) has acquired Layer6 AI, a Toronto-based developer of a personalization engine. http://axios.link/9lQq
Fundraising
• Brown Advisory reportedly is in talks to acquire Washington, D.C.-based venture firm NextGen Venture Partners.
Groupe Renault, Nissan Motor Co. and Mitsubishi Motors have launched Alliance Ventures, a mobility-focused venture capital fund that intends to invest $1 billion over the next five years. http://axios.link/9I5U
• Hunter Street Partners has launched as a Minneapolis-based "firm that will provide capital solutions to operating partner teams and lower middle market companies across corporate finance, real estate, and specialty finance." It is co-led by Neal Johnson (ex-Isles Ranch Partners, Värde Partners). www.hunterst.com
• KKR has closed its second dedicated real estate fund with $2 billion in capital commitments (including $230m from the firm's balance sheet and employees). http://axios.link/MAZm
• Wellspring Capital Management has closed its sixth flagship buyout fund with around $1.4 billion in capital commitments.
It's Personnel
• Eric Fitzgerald this past Monday began work as a managing director with San Francisco-based Top Tier Capital Partners, Axios has learned, after having spent nine years with MetLife's private equity program. Expect him to focus on VC fund investment opportunities, and this summer to open up a Boston satellite.
• Trish Gilbert has joined private equity firm Wind Point Partners as chief talent officer. She previously was with The Edgewater Funds. www.windpointpartners.com
• Geetanjali Gupta has joined the New York Public Library as chief investment officer. She previously was senior VP of absolute return and public market funds at Harvard Management Company.
• Vanessa Selbst, the winningest woman ever in tournament poker, has joined Bridgewater Associates in an undisclosed role, according to Bloomberg. http://axios.link/rYC7
• David West (ex-Cardano) and Tom Clarkson (ex-Dimensional Fund Advisors) have joined Pantheon as global head of operations and as a principal in the U.S. client service team, respective. Pantheon has promoted Alex Wilmerding to partner. www.pantheon.com
Final Numbers
More from Axios' Steve LeVine: Chinese investors and firms own a majority of almost 2,400 American companies employing 114,000 people, about the same number as the combined U.S. staffs of Google, Facebook and Tesla.
Go deeper: Check out our interactive version of the above graphic.