Axios Pro Rata
December 11, 2019
Top of the Morning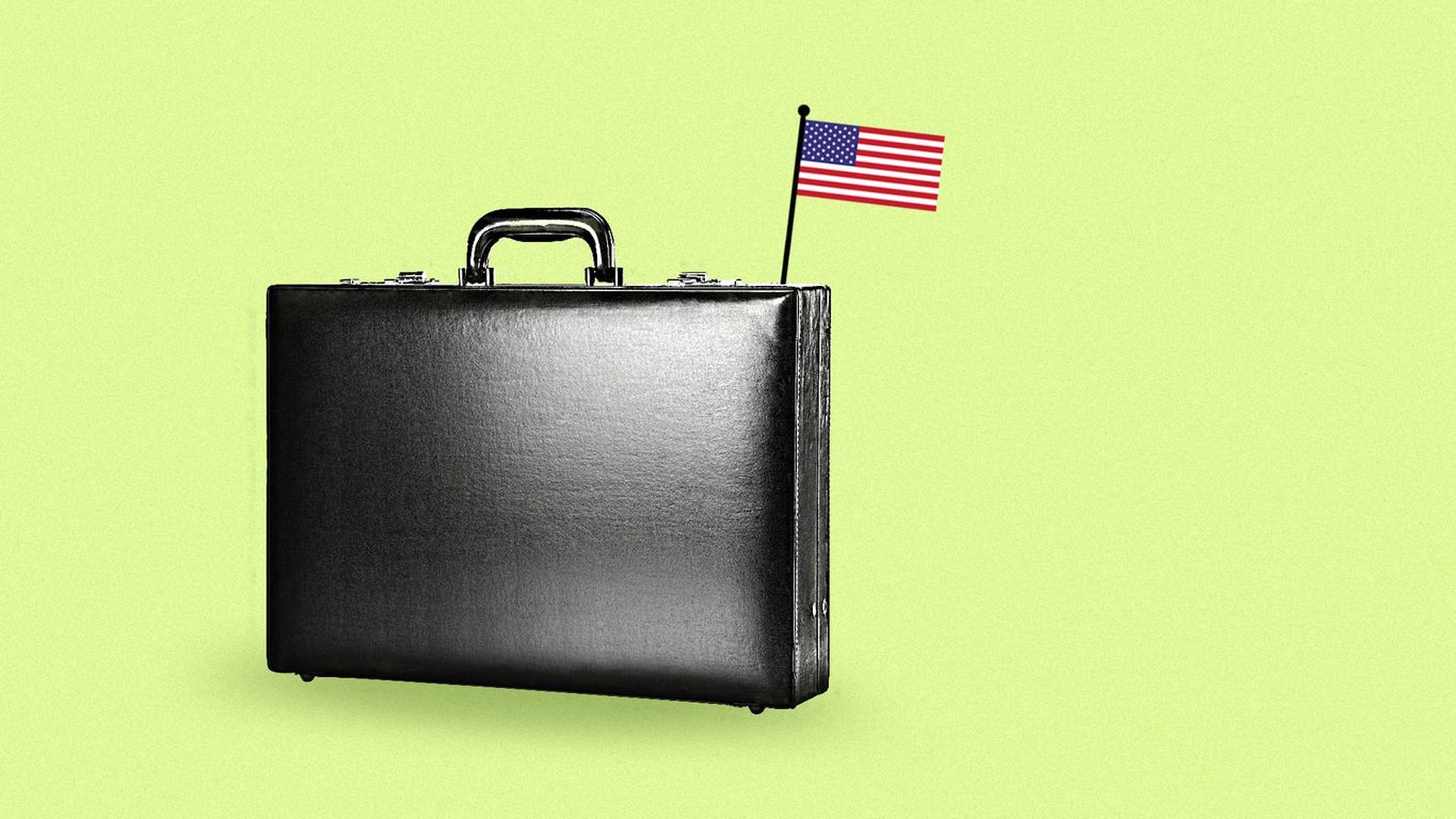 Integrity Marketing Group, a private equity-backed distributor of life and health insurance products, yesterday told its 750 employees that they'll receive an aggregate payout of $50 million as a "recognition of their success" in growing the business. They'll also all become eligible for company stock, subject to 12-month vesting and continued employment.
Corporate America has talked a big game in 2019 about how it must do a better job serving all stakeholders, not just investors.
This is an example of a company putting its money where its mouth is, serving as a welcome rebuke to skeptics like me.
Private equity firm HGGC first invested in IMG in 2016, and has used it as a consolidation platform. Just this year alone, the Dallas-based company has acquired 18 smaller insurance product distributors, all around the country.
Earnings over that time have grown by around 800%, HGGC did a dividend recap, and the company recently announced a minority equity investment from Harvest Partners. Proceeds from that deal will be used to fund the $50 million payout — which averages out to $66,000 per employee, although actual distributions are lumpier (the smallest check size is $7,500).
"We got to the $50 million number by retroactively calculating what people would have gotten had we begun giving equity when we started with HGGC," says IMG CEO Brian Adams (no, not that Bryan Adams).
"Equitizing employees is never a bad idea... I think of it as being more part of old-school private equity, which I think is coming back," says HGGC partner Steve Young (yes, that Steve Young).
The bottom line: I don't know if Young is right, or if IMG and some recent KKR deals will remain exceptions to the prevailing rule. But I want him to be.
Also...
• Today in SoftBank: Praveen Akkiraju is stepping down as a managing partner of SoftBank Vision Fund, which he joined early last year from Cisco to focus on enterprise software investments, Axios has learned.
The news was announced internally last night via an email, which said Akkiraju is "leaving to explore his passion for working with early-stage start-ups (operating or investing role)."
Senior managing partner Deep Nishar will take on many of Akkiraju's responsibilities, including his board seat with Automation Anywhere.
• Correction: Yesterday's issue mistakenly reported that SoftBank Vision Fund's investment in Wag represented 0.003% of its committed capital. The correct percentage is 0.3%, as many of you emailed to point out. The "portfolio composition" comparison, on a dollar-for-dollar basis, was accurate.
🐄 Recommended read: Why U.S. dairy farmers are worried about a possible mega-milk merger, just as they'd otherwise be celebrating new access to the Canadian market via USMCA.
🎧 Pro Rata Podcast: Streaming companies received 30 Golden Globe nominations, easily outpacing broadcast and cable TV. We dig into why this is about more than just ego and prestige. Listen here.
The BFD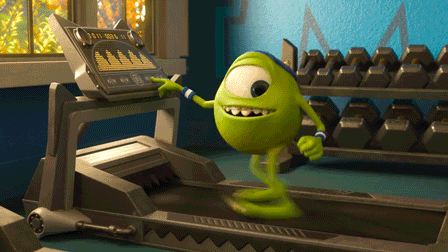 iFit, an interactive fitness streaming platform owned by the parent company of NordicTrack, raised $200 million led by Pamplona Capital Management.
Why it's the BFD: Because this reflects how home fitness companies and their investors keep moving toward the Peloton model, minus the highly-questionable ad strategy.
Bottom line: "As a serious runner, I train mainly outdoors. However, treadmills have played a significant role in my fitness regimen for years. But a virtual coach training me from a screen? It seemed like too much. My coach was Tommy Rivers Puzey. He's a real person, an accomplished ultrarunner, and one of more than a dozen trainers available via the iFit program on my treadmill's 22-inch screen. Throughout a recent 30-minute workout, Puzey earned my trust." — Stephen Regenold, GearJunkie
Venture Capital Deals
• Wefox, a Berlin-based insuretech platform, raised $110 million in Series B funding at what TechCrunch reports is a $1.65 billion pre-money valuation. Omers Ventures led, and was joined by Merian Chrysalis and Samsung Catalyst Fund. http://axios.link/pWCI
• Hometap, a Boston-based startup that helps homeowners take out cash without assuming new debt, raised $100 million in new funding. Iconiq Capital led, and was joined by return backers General Catalyst, G20, Pillar, and American Family Ventures. www.hometap.com
• Iterable, a San Francisco-based cross-channel marketing platform, raised $60 million in Series D funding. Viking Global Investors led, and was joined by CRV, Index Ventures, Blue Cloud Ventures, Harmony Partners, and Stereo Capital. http://axios.link/bRi5
• Carsome, a Malaysian used car marketplace, raised $50 million in Series C funding. MUFG Innovation Partners led, and was joined by Daiwa Pi Partners, Endeavor Catalyst, Ondine Capital, and return backers Convergence Ventures and Gobi Partners. http://axios.link/eqZb
• Secure Code Warrior, an Australian secure coding startup, raised $47.6 million in Series B funding. Goldman Sachs led, and was joined by ForgePoint Capital, Cisco, and return backers AirTree Ventures and Paladin Capital Group. http://axios.link/llZv
• Zetwerk, an Indian B2B marketplace for manufacturing, raised $32 million in Series B funding co-led by Lightspeed Venture Partners and Greenoaks Capital. http://axios.link/PamN
• Ordr, a Boston-based enterprise IoT security startup, raised $27.5 million in Series B funding. Battery Ventures led, and was joined by Wing VC, 1011 Ventures, and Unusual Ventures. www.ordr.net
• ObserveAI, a San Francisco-based provider of voice customer service agent enablement software, raised $26 million in Series A funding. Scale Venture Partners led, and was joined by Nexus Venture Partners, Steadview Capital, 01 Advisors, and Emergent Ventures. http://axios.link/8c8v
• WhyHotel, an operator of pop-up hotels in luxury apartment buildings, raised $20 million in Series B funding. Harbert Growth Partners led, and was joined by Camber Creek, Highland Capital Partners, Working Lab Capital, Geolo Capital and Rise of the Rest. www.whyhotel.com
• Albo, a Mexican challenger bank, raised $19 million in Series A funding led by Valar Ventures. http://axios.link/Abj9
🚑 Quellis Biosciences, a Boston-based drug startup focused on rare diseases, raised $17 million in Series A funding led by PXV Fund. http://axios.link/KrcD
• Housi, a Brazilian residential real estate asset management platform, raised $12 million from Redpoint eVentures. www.housi.com.br
• Tines, an Ireland-based cybersecurity automation startup, raised $11 million in new Series A funding. Accel led, and was joined by Index Ventures and Blossom Capital. www.tines.io
• Gtmhub, a Denver-based OKR platform, raised $9 million in Series A funding led by CRV. http://axios.link/j0MK
• Popspots, an Austin, Texas-based merchandise analytics and in-store marketing platform for retail groceries, raised $5 million in Series A funding. Silverton Partners led, and was joined by Capital Factory. http://axios.link/7K8x
• CoachHub, a German talent development platform, raised $4 million in Series A funding from HV Holtzbrinck Ventures, Partech, Speedinvest x, RTP Global, and Signals VC. http://axios.link/n9SC
• Balloon, a San Francisco-based "insight mobility platform," raised $2.1 million in seed funding co-led by Launch and Wavemaker Partners. http://axios.link/4s19
Private Equity Deals
• Apollo Global Management offered $4.3 billion to buy the powertrain unit of Tenneco (NYSE: TEN), per Bloomberg. http://axios.link/ktiE
• Acorn Growth Cos acquired a majority stake in Aerospares, a UK-based aftermarket supplier and distributor of rotable parts for commercial aircraft. www.aerospares2000.com
• Bain Capital is nearing a deal to buy a large stake in Italian IT services provider Engineering Ingegneria Informatica from Apax Partners, at an enterprise value north of €1.5 billion, per Reuters. Existing backer Neuberger Berman is expected to retain its position. http://axios.link/mcnM
• Kleinfelder, a San Diego-based portfolio company of Wind Point Partners, acquired the geotechnical, environmental, and materials testing unit of Advantage G&E, a Columbia, Md.-based portfolio company of First Capital Partners. www.kleinfelder.com
Public Offerings
• XP, a Brazilian brokerage and wealth manager, raised $2 billion in its IPO. The company priced 72.5 million shares at $27 (above $22-$25 range), for an initial market value of $14.9 billion. It will trade on the Nasdaq (XP), Goldman Sachs served as lead underwriter, and pre-IPO shareholders include General Atlantic. http://axios.link/LMDj
• Locaweb, a Brazilian web services company, filed for a Sao Paulo IPO. The company generated around $75 million of revenue during the first nine months of 2019, and shareholders include Sumeru Equity Partners. http://axios.link/Y5o6
Liquidity Events
🚑 Centerbridge Partners is seeking a buyer for Versant Health, a New York-based managed vision care benefits company that could fetch more than $2 billion (including debt), per Reuters. http://axios.link/FeAj
• Payoneer, a New York-based cross-border payments company backed by over $300 million in VC funding, acquired Optile, a German payment platform. http://axios.link/3qKB
• Uber (NYSE: UBER) is in talks to buy Foresight, an AV simulation software startup that was seeded by Amino Capital and Basis Set Ventures, per The Information. http://axios.link/KTeh
More M&A
☕ Illycaffe, an Italian coffee roaster and store chain, is seeking to sell around a 20% equity stake at a valuation north of €1 billion, in order to support U.S. expansion, per Bloomberg. http://axios.link/4W8r
• New York Life is the frontrunner to buy Cigna's (NYSE: CI) non-health insurance units for upwards of $6 billion, per Bloomberg. http://axios.link/oI3G
🚑 Starboard Value is pushing for Mednax (NYSE: MD) to sell all of part of itself, and has privately nominated a majority slate of directors, per the WSJ. The Sunrise, Fla.-based health services company has a market cap just north of $2 billion. http://axios.link/8qeg
Fundraising
• Ada Ventures, a London-based seed-stage firm focused on "normally overlooked" founders, raised £27 million for its debut fund. http://axios.link/uLjh
• Hyde Park Venture Partners of Chicago and Indianapolis raised $100 million for its third fund. www.hydeparkvp.com. 
🚑 Omega Funds, a Boston-based VC firm focused on pharma, raised $438 million for its sixth fund. www.omegafunds.com
• Pear, a Palo Alto-based seed-stage investment firm, raised $160 million for its third fund. http://axios.link/b10T
🚑 PXV Fund has been formed as a $210 million biotech VC fund, via a partnership between Perceptive Advisors and former Sarepta Therapeutics CEO Chris Garabedian. http://axios.link/tzTk
It's Personnel
• Konstantine Buhler quietly joined Sequoia Capital as a partner. He previously was a principal with Meritech Capital Partners. www.sequoiacap.com
• Behrman Capital promoted Simon Lonergan to managing partner. www.behrmancap.com
• General Atlantic promoted Lefei Sun, head of its China healthcare investments, to managing director. www.generalatlantic.com
🚑 R. Halsey Wise joined TPG as a senior advisor focused on healthcare IT. He previously was chairman and CEO of MedAssets.
Final Numbers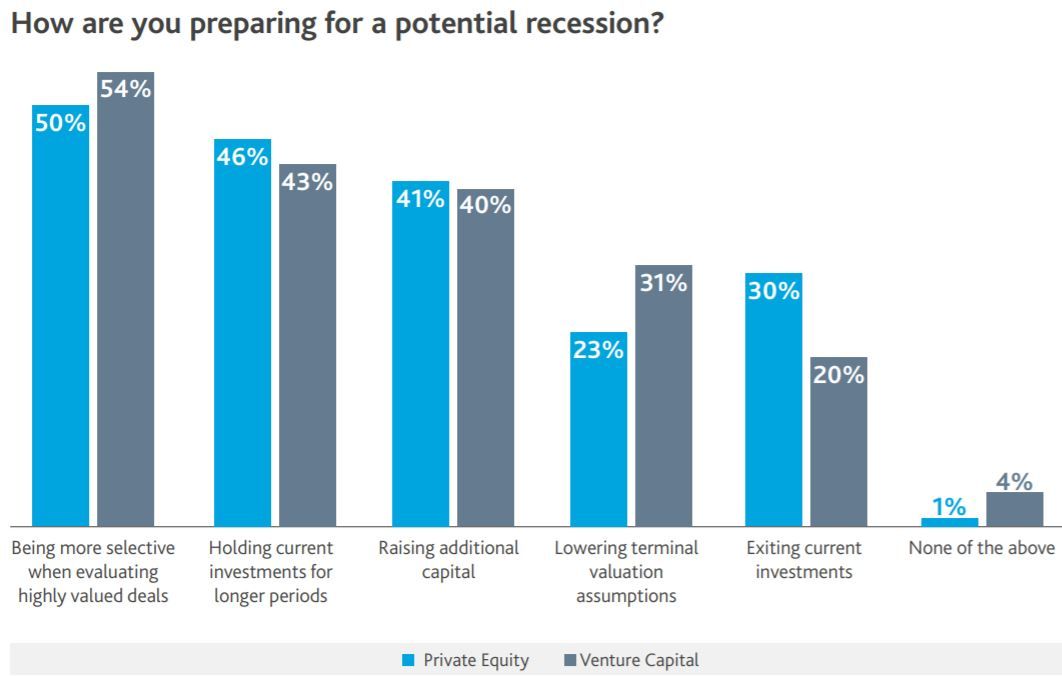 🙏 Thanks for reading Axios Pro Rata. Please ask your friends, colleagues, and Golden Globe nominees to sign up here.