Axios Pro Rata
April 05, 2019
Top of the Morning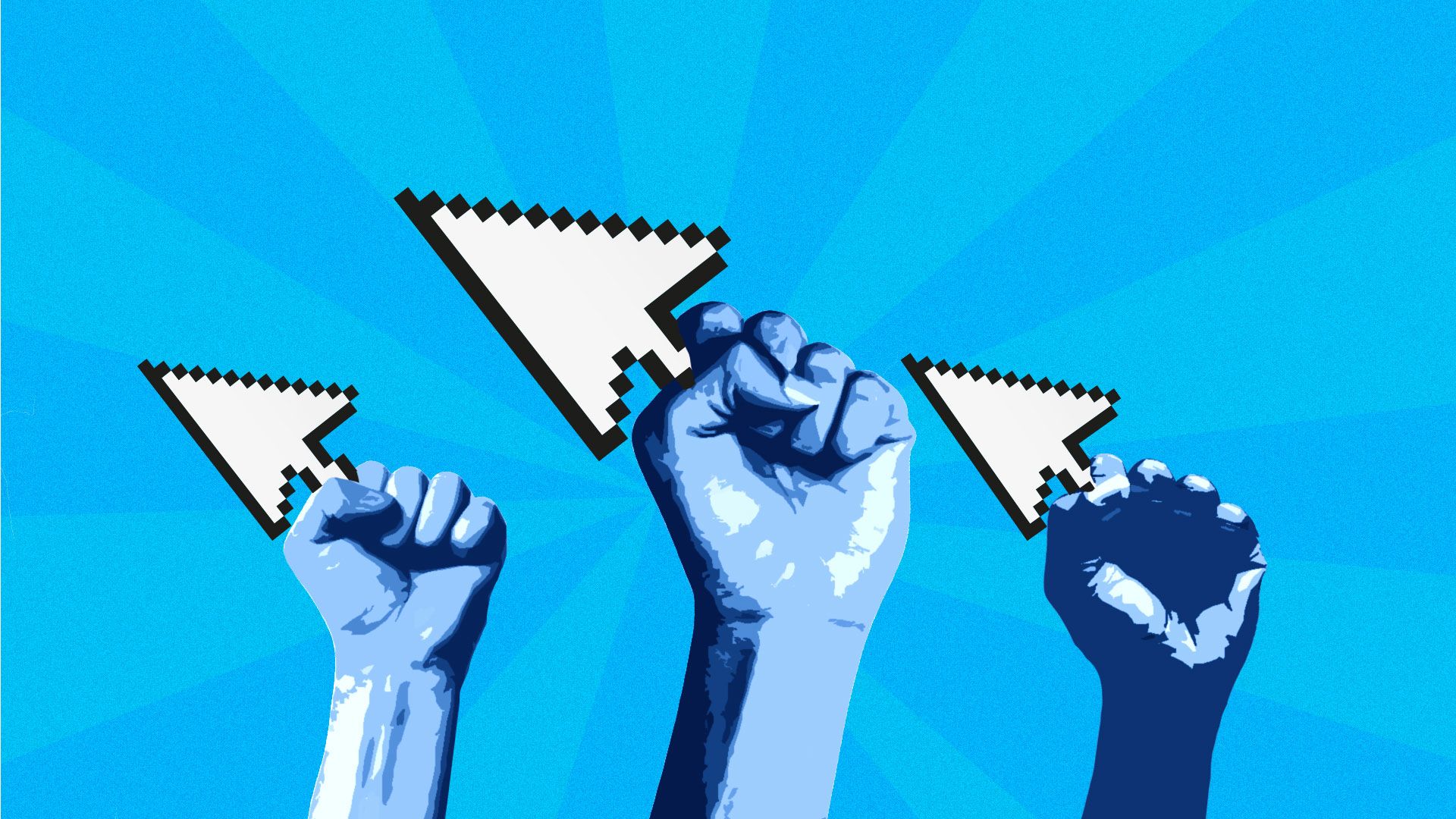 Venture capitalists used to avoid regulated industries, outside of biotech, for fear of disruptive limitations beyond their control. Then the profit potential became irresistible.
VCs also have avoided labor union-prone investments, for similar reasons, but those times too may be a-changin'.
So far it's starting small, with movements mostly centering around areas like ride-hail and digital media. Think Uber/Lyft, or the growing dispute over at Buzzfeed.
But the underlying causes aren't really endemic to either industry, as evidenced by the fact that drivers and reporters were different-colored collars.
The "staying private longer" trend has created much larger organizations in which rank-and-file no longer feel like owners (even with stock options) or the same opportunity to advance. Plus increased VC investment in services industries. And changing political demographics among younger (read: lower-paid) employees, with an ascendant left that views unionization as the best way to make workplaces great again.
Yesterday I spoke with Mike Psaros, co-founder and managing partner of buyout firm KPS Capital Partners. He's obviously not a tech VC, but he does run an alternative investment firm that was one of the first to buy into unionized companies — something that private equity also once avoided like Ebola.
Per Psaros:
"It was true in the 1970's and 1980's that unionized businesses could limit financial flexibility and create larger downside risks, particularly when you had things like crew size rules and other strict job classifications. But this is the 21st Century and, if you look at our collective bargaining agreements, we have almost all if not the same flexibility as for those portfolio companies where we don't have a union. The labor model has progressed a lot."
The bottom line: I'm not putting a value judgment on any of this, perhaps because my own experience with unionized newsrooms gives me an acute case of ambivalence. Instead, I'm saying organized labor is busy designing unicorn saddles and spurs, whether VCs are ready for it or not.
• Coming attractions: There's been talk that Uber plans to go public in April, including from some inside the company, but the calendar no longer makes that possible (unless it files today, which we hear it won't).
The company could still kick off the process this month, and even launch its road-show, but there just aren't enough April days left to price and list.
Lyft shares closed right at their $72 IPO price yesterday, and opened higher this morning.
• Judge Alison Nathan to Elon Musk and the SEC, over whether Musk should be held in contempt of court for some unvetted tweets about Tesla:
"My call to action is for everyone to take a deep breath, put your reasonableness pants on and work this out."
🎧 Pro Rata Podcast: Our new episode digs into President Trump's on-again/off-again threats to close the U.S. border with Mexico. Listen here.
The BFD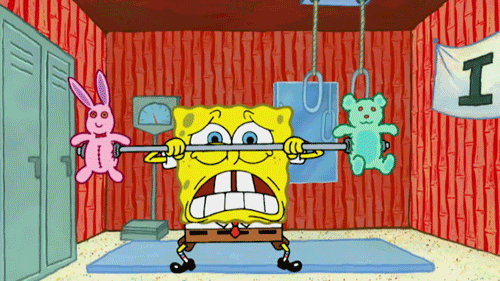 Tonal, maker of a connected weight training machine with personalized streaming content, raised $45 million in Series C funding. L Catterton led, and was joined by Evolution Media, Shasta Ventures, Mayfield and Sapphire Ventures.
Why it's the BFD: Because we've moved past the "Uber, but for X" phenomenon into "Peloton, but for Y." And that's only likely to grow later this year when Peloton goes public (so long as it first solves its music copyright conflict).
Bottom line: "The wall-mounted Tonal uses electromagnetism to simulate and control weight, allowing the slender device to replicate (and replace) a lot of weight-lifting machines." — Matt Burns, TechCrunch
Venture Capital Deals
• Kurly, a South Korean online grocer, raised around $88 million in Series B funding from Global Venture Partners and Sequoia Capital China. http://axios.link/a0Mx
🚑 Inscripta, a Boulder, Colo.-based gene editing startup, raised $20 million in new Series C funding from insiders Venrock, Foresite, Mérieux Développement, Paladin Capital Group, MLS Capital and NanoDimension. http://axios.link/oOd7
• OpenGamma, a London-based risk management platform for the derivatives trading market, raised $10 million. Dawn Capital led, and was joined by return backers Accel, CME Ventures and Cristóbal Conde. http://axios.link/uGVk
🚑 Enlitic, a San Francisco-based provider of medical imaging diagnostics software, raised $15 million in Series B funding. Marubeni led, and was joined by Capitol Health. http://axios.link/TWOO
• 4505 Meats, a San Francisco-based pork rinds purveyor, raised $8.45 million from Encore Consumer Partners and return backer CircleUp Growth Partners. www.4505meats.com
• Landed, a San Francisco-based provider of loan products to educators, raised $7.5 million in Series A funding led by Initialized Capital. www.landed.com
Private Equity Deals
• Access, a Woburn, Mass.-based records and information management company owned by Berkshire Partners, acquired Montaña & Associates, a Landenberg, Penn.-based information governance consultant. www.accesscorp.com
• Centerbridge Partners agreed to buy the marketing and commerce software unit of IBM (NYSE: IBM). http://axios.link/ZH0B
• CFGI, a Boston-based portfolio company of The Carlyle Group, acquired Pine Hill Group, a Philadelphia-based accounting and transaction advisory firm. www.cfgi.com
🔥 Highview Capital acquired Frontier Fire, a Denver-based provider of fire sprinkler and fire alarm solutions. www.frontierfireprotection.com
• Iconiq Capital acquired a majority stake in Truckstop.com, a New Plymouth, Idaho-based online freight matching marketplace. http://axios.link/zz8d
🚑 Perrigo Co. (NYSE: PROG) has received multiple private equity bids for its prescription generics pharma unit, which could fetch more than $2.5 billion, per Bloomberg. Suitors include Apollo Global Management, Altaris Capital Partners, The Carlyle Group, CVC Capital Partners and Cerberus Capital Management. http://axios.link/OwQv
• PumpMan, a Baldwin Park, Calif.-based portfolio company of Soundcore Capital Partners, acquired ABC Electric, a New York-based provider of field services for electric motors and related equipment. www.pumpman.com
• TimePayment, a Burlington, Mass.-based portfolio company of Fortress Investment Group, acquired LeaseQ, an online equipment financing marketplace that had raised around $4 million from backers like Maine Angels. http://axios.link/RfSJ
🎳 Wellspring Capital Management acquired Lucky Strike Entertainment, a Sherman Oaks, Calif.-based operator of upscale bowling facilities. http://axios.link/hPDY
Public Offerings
• Poshmark, a Redwood City, Calif.-based social commerce platform, has hired Goldman Sachs and Morgan Stanley to lead an IPO later in 2019, per the WSJ. The company reportedly had around $150 million in 2018 revenue, and has raised nearly $160 million in VC funding (most recently at a $625m valuation). Shareholders include GGV Capital, Temasek, Mayfield, Inventus Capital Partners, Upshift Capital,Menlo Ventures, Uncork Capital, Union Grove Venture Partners and Cross Creek Advisors. http://axios.link/j9xC
Liquidity Events
• Magnit, a Russian grocery chain, made a $1.78 billion approach to buy 100% of smaller rival Lenta from TPG Capital. This comes after Severgroup, controlled by oligarch Alexei Mordashov, had offered to buy a 36% stake at a slightly lower per share price. http://axios.link/jZrd
• WeWork acquired Managed by Q, a New York-based office cleaning platform that had raised around $100 million from firms like GV, RRE Ventures, Array Ventures, Homebrew, Greycroft, Hemisphere Ventures and Vayner/RSE. http://axios.link/WUes
More M&A
🚑 Apotex, a privately-held Canadian drugmaker, is considering a full or partial sale at around a $3 billion valuation, according to Bloomberg. http://axios.link/QIZC
• At Home Group (NYSE: HOME), a Plano, Texas-based home décor retailer with a $1.3 billion market cap, hired Bank of America to explore a possible sale, per Reuters. http://axios.link/8KAc
• Goldcorp (TSX: G) shareholders approved a $10 billion takeover from rival goldmining company Newmont Mining (NYSE: NEM). http://axios.link/NKVH
Fundraising
• Merida Capital Partners, a private equity firm focused on the cannabis space, raised $200 million for its third fund. www.meridacap.com
Final Numbers