Axios Pro Rata
January 19, 2022
🚀 Axios Pro goes live today, with daily deals newsletters focused on retail, fintech and health tech — each written by dedicated, hyper-wired reporters. Media and climate tech to follow soon.
Top of the Morning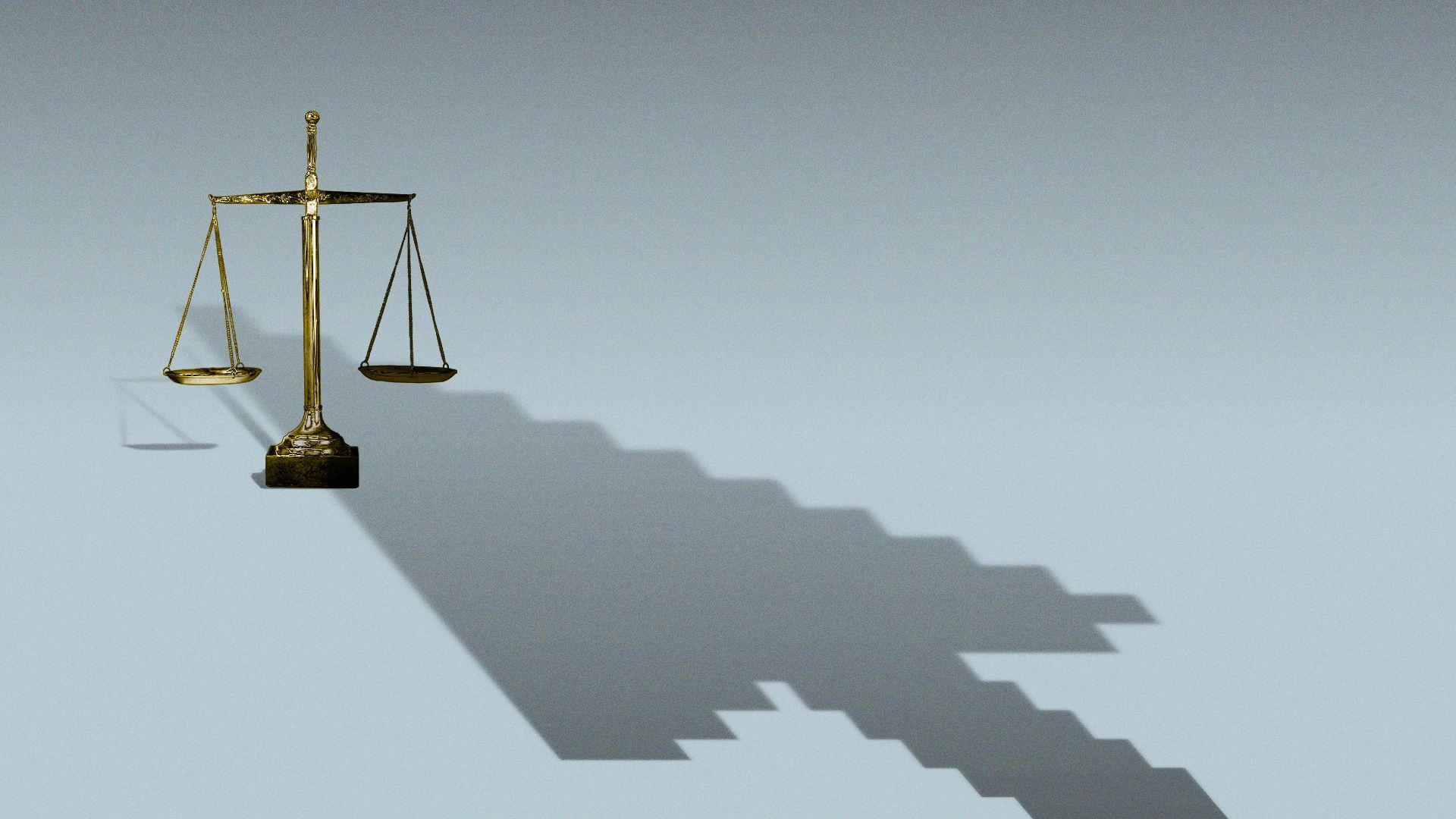 Just hours after Microsoft yesterday announced plans to buy video game giant Activision Blizzard for nearly $69 billion, the U.S. Justice Department and Federal Trade Commission announced the start of a process that could result in rewritten merger guidelines.
Why it matters: Timing is everything, at least in terms of getting attention.
What to know: DOJ and FTC are just at the comment solicitation phase, and neither DOJ antitrust chief Jonathan Kanter nor FTC chair Lina Khan took questions during yesterday's press call (although Khan is doing a CNBC interview later this morning).
There's widespread belief that the ultimate outcome will be stricter rules, particularly for large tech mergers, but at this point it's still TBD.
Making the case: Microsoft, which has avoided the antitrust spotlight in recent years, will talk about how this deal still keeps it below 15% of total video game industry market share, by revenue. But it runs two giant risks:
Regulators may break down the industry into smaller segments like console vs. mobile vs. cloud.
It signed the deal under a soon-to-be-obsolete antitrust regime, and the Biden administration has signaled a willingness to look backward.
Elsewhere in global antitrust activity:
Meta has appealed the U.K. competition commission ruling that it must sell Giphy.
Per Reuters, the Facebook parent will argue that "the CMA had failed to assess its offer to ensure Giphy could continue to provide services to competitors like Snapchat and TikTok on the same terms." It also will claim some procedural errors.
Amazon has spent the past year trying to leverage its $200 million investment in India's Future Group to block Future's sale of its retail assets to Amazon rival Reliance Industries, but an Indian court recently dealt the U.S. giant a major setback.
The two-judge panel halted arbitration between Amazon and Future, which claims it will go broke if the Reliance sale doesn't go through, saying the talks were legally invalid because India's antitrust agency has suspended Amazon's original deal with Future.
The BFD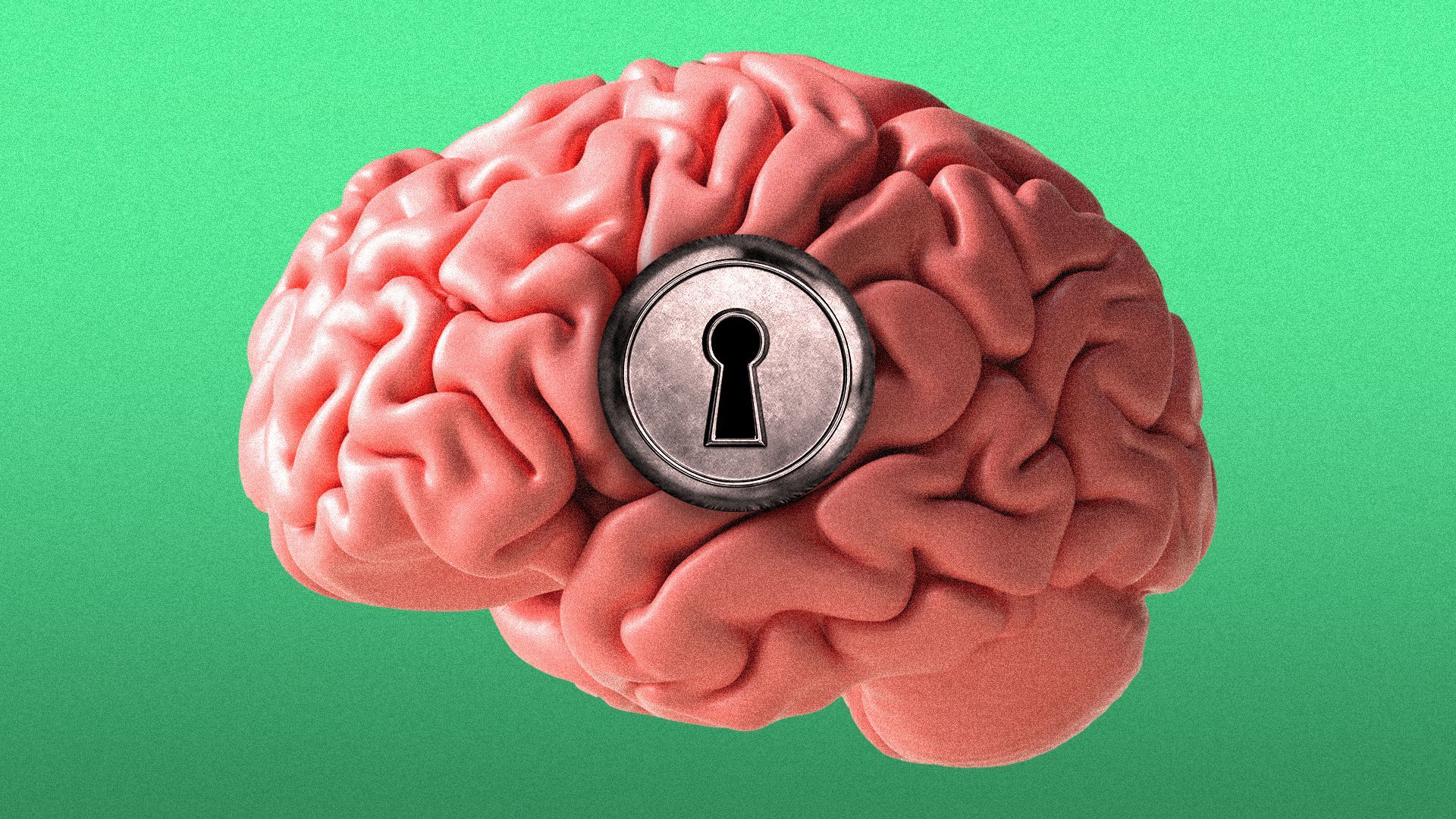 Lyra Health, a Burlingame, Calif.-based provider of mental health care benefits for employers, raised $235 million in Series F funding at a $5.3 billion pre-money valuation. Dragoneer led, and was joined by Coatue, Emerson Collective and Salesforce Ventures.
Why it's the BFD: Behavioral health is no longer the VC backwater it was when former Facebook CFO David Ebersman founded Lyra in 2015, with annual funding continuing to set new records.
Bonus: Lyra today also announced its acquisition of London-based ICAS Worldwide, which gives Lyra access to mental health providers in more than 150 countries, and the addition of Workday co-president and CFO Robynne Sisco to its board. Plus, another digital mental health startup called Mantra today disclosed a $22 million raise.
The bottom line: The pandemic has exacerbated America's mental health crisis, but also has helped elevate awareness of structural issues that existed long before COVID.
Venture Capital Deals
• 1Password, a Toronto-based provider of password management software, raised US$620m in Series C funding at a $6.8b valuation. Iconiq led, and was joined by Tiger Global, Lightspeed Venture Partners, Backbone Angels and Accel. http://axios.link/Q1XA
• Clari, a Sunnyvale, Calif.-based revenue operations platform, raised $225m in Series F funding. Blackstone Growth led, and was joined by Light Street Capital, Maverick Capital and insider B Capital Group. www.clari.com
• Lattice, an S.F.-based employee management platform, raised $175m in Series F funding at a $3b valuation co-led by Thrive Capital, Elad Gil, Dragoneer and insider Tiger Global. Other return backers include Founders Fund, HighSage Ventures, Shasta Ventures, Fuel Capital and Khosla Ventures. http://axios.link/TgL9
🚑 Iterative Scopes, a Cambridge, Mass.-based developer of GI disease software, raised $150m in Series B funding. Insight Partners and Clearlake co-led, and were joined by insiders Obvious Ventures, J&J, Eli Lilly and Breyer Capital. www.iterativescopes.com
• Ironclad, an S.F.-based digital contracting platform, raised $150m in Series E funding at a $3.2b valuation. Franklin Templeton led, and was joined by insiders Bond, YC Continuity, Emergence, Lux, Haystack, Accel and Sequoia Capital. http://axios.link/xbZp
🚑 Wheel, an Austin, Texas-based virtual healthcare recruiting platform, raised $150m in Series C funding. Lightspeed Venture Partners and Tiger Global co-led, and were joined by Coatue, Salesforce Ventures and insiders CRV, Tusk Venture Partners and Silverton Partners. http://axios.link/bF2X
🚑 Apprentice, a Jersey City, N.J.-based pharma manufacturing execution platform, raised $100m in Series C funding. Alkeon Capital Management led, and was joined by Silverton Partners, Insight Partners, Pacific Western Bank and Colorcon Ventures. www.apprentice.io
• Facet Wealth, a Baltimore-based provider of financial planning benefits for employees, raised $100m in Series C funding. Durable Capital Partners led, and was joined by Telesoft Partners, Green Cow VC and insider Warburg Pincus. http://axios.link/ZnT5
• Pyxis, a Burlingame, Calif.-based cloud marketing platform, raised $100m in Series C funding. SoftBank led, and was joined by General Atlantic and insiders Celesta Capital, Premji Invest and Chiratae Ventures. http://axios.link/XnaK
• Personetics, an Israeli provider of personalized advice tech for legacy banks, raised $85m in new funding. Thoma Bravo led, and was joined by insiders Viola Ventures, Lightspeed Ventures, Sequoia Capital, Nyca Partners and Warburg Pincus. http://axios.link/BPAQ
🚑 Ceptur Therapeutics, a Hillsborough, N.J.-based RNA therapeutics startup, raised $75m in Series A funding. VenBio Partners and Qiming Venture Partners co-led, and were joined by PXV Fund, Bristol Myers Squibb, Janus Henderson and insiders Affinity Asset Advisors, Boxer Capital and LifeSci Venture Partners. http://axios.link/4Ch4
• Moss, a German spend management startup, raised €75m in Series B funding at a valuation north of €500m from firms like Tiger Global and A-Star. www.getmoss.com
• Curbio, a Potomac, Md.-based pay-at-closing home improvement platform, raised $65m in Series B funding. Revolution Growth led, and was joined by Kayne Partners, Masco Ventures and insiders Camber Creek, Comcast Ventures, Brick & Mortar Ventures and Second Century Ventures. www.curbio.com
🚑 Engitix, a London-based drug discovery startup focused on fibrosis and cancer, raised $54m in Series A funding co-led by Dompé farmaceutici and insider Netherton Investments. http://axios.link/Ubs3
• HappyCo, an S.F.-based rental property condition data platform, raised $52m. Camber Creek led, and was joined by The BAM Cos, Berger Rental Communities, Bonaventure, CA Ventures, Continental Realty, Embrey Partners, Klein Enterprises, Koman Group, Mark-Taylor, Masco Ventures, Pier 88, Standard Communities, Strata Equity Group, Vesta Ventures and Wermers Cos. www.happy.co
• Copia Global, a Kenyan e-commerce startup, raised $50m in Series C funding. Goodwell Investments led, and was joined by Zebu Investment Partners, U.S. DFC, Koa Labs and insiders Lightrock, DEG and Perivoli Innovations. http://axios.link/Nz9Q
• Spekit, a Denver-based platform for onboarding and training remote teams, raised $45m in Series B funding. Craft Ventures led, and was joined by Felicis Ventures, Operator Collective, Matchstick Ventures, Renegade Partners, Foundry Group and Bonfire Ventures. www.spekit.com
• Nowsta, a New York-based work management platform, raised $41m in Series B funding. GreatPoint Ventures led, and was joined by VMG Catalyst, Rally Ventures, Tribe Capital and insiders Green Visor Capital, Compound Ventures and Clocktower Technology Ventures. http://axios.link/t1BR
• Foresight Group, an S.F.-based workers comp platform, raised $39m in Series B funding. OMERS Ventures led, and was joined by Digital Garage Ventures, the George Kaiser Family Foundation and insiders Brick & Mortar Ventures and Builders VC. www.getforesight.com
🌎 Colossus, a Boston-based provider of software to solar energy providers, raised $36m in Series A funding led by BuildGroup led, and was joined by Capital Creek, RTP Global, CEAS and Poplar Ventures. www.colossus.com
• Walnut, an Israeli sales and marketing demo experience platform, raised $35m in Series B funding led by Felicis Ventures. http://axios.link/FbPB
🌎 Submer, a Spanish provider of data center cooling solutions, raised $34m. Planet First Partners led, and was joined by insiders Norrsken VC, Alma Mundi Ventures and Tim Reynolds. http://axios.link/hj08
• Juro, a London-based contract automation platform, raised $23m in Series B funding. Eight Roads led, and was joined by insiders Union Square Ventures, Point Nine Capital and Seedcamp. http://axios.link/m5cI
• Proton.ai, a Boston-based growth platform for wholesale distributors, raised $20m in Series A funding led by Felicis Ventures. www.proton.ai
🌎 Doconomy, a Swedish provider of climate impact-focused credit cards, raised $19m. CommerzVentures led, and was joined by Ingka Group, Citi Ventures and insiders Mastercard and Ålandsbanken. www.doconomy.com
• Turing Labs, a New York-based SaaS for CPG formulations, raised $16.5m in Series A funding. Insight Partners led, and was joined by insiders YC and Moment Ventures. www.turingsaas.com
• Softr, a German no-code web building platform, raised $13.5m in Series A funding led by FirstMark Capital. http://axios.link/2B4e
• BillEase, a Philippines-based BNPL startup, raised $11m in Series B funding. BurdaPrincipal Investments led, and was joined by Centauri and Tamaz Georgadze. http://axios.link/1DvX
• Routefusion, an Austin, Texas-based provider of cross-border payments software, raised $10.5m. Canvas Ventures led, and was joined by Haymaker Ventures and insiders Silverton Partners and Initialized Capital. http://axios.link/ZHFV
• True Tickets, a Boston-based mobile ticketing startup, raised $5m in seed funding led by Logitix. www.true-tickets.com
• PAPS, a Senegal-based logistics and delivery startup, raised $4.5m co-led by 4DX Ventures and Orange. http://axios.link/zm29
• Ancient8, a Vietnamese blockchain gaming guild, raised $4m in seed funding co-led by Dragonfly Capital, Pantera Capital and Hashed. http://axios.link/fLLQ
• Mustard, an L.A.-based sports training platform, raised nearly $4m from Mark Cuban, OneTeam Partners, Ronnie Lott, Justin Rose, the MLS Players Association and the U.S. Women's National Soccer Team Players Association. http://axios.link/4wUI
• BirchAI, a Seattle-based healthcare customer support platform, raised $3.1m in seed funding. Radical Ventures led, and was joined by Allen Institute for AI, Flare Capital Partners an WRF Capital. www.birch.ai
Private Equity Deals
• Akmazo Capital acquired a majority stake in JRNI, a London-based enterprise scheduling SaaS provider. www.jrni.com
• Bain Capital is in advanced talks to buy French IT services firm Intetum from Mannai Corp. for around $2.27b, per Reuters. http://axios.link/Axqb
🚑 Cosette Pharma, a Bridgewater, N.J.-based portfolio company of Avista Capital Partners, bought eight branded commercial products focused on cardiovascular disease, from Daiichi Sankyo (Tokyo: 4568). http://axios.link/V67i
🚑 InVita, a Jacksonville, Fla.-based portfolio company of The Riverside Co., bought Transplant Connect, an LA-based transplantation facilitation platform. www.transplantconnect.com
🚑 Nautic Partners invested in SPS Health, a Milwaukee-based provider of care solutions to post-acute pharmacies and pharmacy benefit managers. www.spshealth.com
• Netrix, a Bannockburn, Ill.-based portfolio company of OceanSound Partners, bought BTB Security, a Bala Cynwyd, Pa.-based cybersecurity and digital forensics company. www.btbsecurity.com
• OpenGate Capital acquired Chemisphere, a Canadian solvent blender and chemical distributor. www.chemisphere.com
• Relation Insurance Services, a Walnut Creek, Calif.-based portfolio company of Aquiline Capital Partners, bought the assets of Fort Valley, Ga.-based commercial insurer Allen Insurance Group. www.relationinsurance.com
🚑 Revelstoke Capital Partners invested in HealthAxis, a Tampa, Fla.-based provider of core administrative processing solutions to healthcare payors. www.healthaxis.com
• Precisely, a Burlington, Mass.-based portfolio company of Clearlake and TA Associates, agreed to buy PlaceIQ, a New York-based geolocation data service provider whose backers include Experian, Coffin Capital USVP and Valhalla Partners. www.precisely.com
• Satori Capital bought a minority stake in Torani, a San Leandro, Calif.-based flavors company. www.torani.com
• Stellex bought Peltram Plumbing, an Auburn, Wash.-based plumbing services platform, from Crescendo Capital Partners. www.peltramplumbing.com
• SuperHero Fire Protection, a Lawrenceville, Ga.-based portfolio company of Hidden Harbor Capital Partners, bought Winston-Salem, N.C.-based Twin City Sprinkler. www.superherofireprotection.com
⚽ Susquehanna Private Capital invested in Soccer Shots, a Middletown, Pa.-based youth soccer training franchisor. www.soccershots.com
• Wildcat Capital Management invested in Houston-based Rapid Express Car Wash. http://axios.link/Wh1y
• Wynnchurch Capital invested in Mattress Warehouse, a Frederick, Md.-based warehouse retailer with over 300 locations. www.sleephappens.com
Public Offerings
🐟 KD Pharma Group, a German fish oils maker owned by PE firm Capiton, is considering an IPO that could raise upwards of €1 billion, per Bloomberg. http://axios.link/VSep
SPAC Stuff
• Acorns, an Irvine, Calif.-based savings and investing app, and Pioneer Merger Corp. (Nasdaq: PACX) have scrapped the $2.2 billion merger announced last May. Acorns will receive a $17.5m termination fee and plans to return to the private fundraising market. To date, it's raised over $330 million from firms like Greycroft, e.ventures, NBC Universal and Rakuten Ventures. http://axios.link/JYxt
🚑 Sema4 (Nasdaq: SMRF), a genomic and clinical data intelligence platform that recently went public via SPAC, agreed to buy genomic testing group GeneDx from OPKO Health (Nasdaq: PK) for around $473m in cash and stock. http://axios.link/enA8
Liquidity Events
• Instabox, a Swedish shipping platform that's raised $140m in VC funding from firms like EQT Ventures, acquired Porterbuddy, a Norwegian e-commerce delivery platform, from Verdane. www.instabox.io
• OpenSea, the NFT marketplace valued by VCs at $13.3b, confirmed an earlier Axios report that it will buy Dharma Labs, a digital wallet for cryptocurrencies that had raised VC funding from firms like Green Visor Capital and Coinbase Ventures.
🚑 TPG is in talks to sell a minority stake in Singapore-based diagnostics firm Pathology Asia Holdings at around a $2b valuation, per Bloomberg. http://axios.link/iMiS
More M&A
• B. Riley Financial (Nasdaq: RILY) agreed to buy Los Angeles-based investment bank FocalPoint Securities for up to $175m. www.focalpointll.com
🎵 Music Tribe, a British audio equipment maker that could be valued at around $2b, hired JPMorgan to assess investor approaches, per Bloomberg. http://axios.link/or7A
Fundraising
• EQT, a Sweden-based private equity giant, is targeting €20 billion for its 10th flagship buyout fund.
Longtime EQT partner Per Franzén tells me the firm has no plans to launch a GP stakes business, despite having bought two entire GPs (including last year's deal for Life Sciences Partners). In short, EQT doesn't do passive investing.
"We want to be an active, value-added owner in everything that we do," Franzén explained.
• Melody Investment Advisors raised $1.95b for its second communications infrastructure fund. www.melodyinvestmentadvisors.com
• Monomoy Capital Partners raised over $1.1b for its fourth private equity fund. www.mcpfunds.com
• Oceans Ventures is raising $75m for its second fund, per an SEC filing.
• TCV is targeting $5.5b for its 11th flagship growth equity fund, per the WSJ. http://axios.link/o0dC
It's Personnel
• Gbenga Ajayi joined QED Investors, a Virginia-based fintech VC firm, as a partner focused on Africa. Past roles have been with Google and Kanza Ventures. http://axios.link/hTh9
• Monica Kelsey (ex-Madison Capital Funding) joined Antares Capital as CFO and Benjamin Concessi (Deloitte) joined as head of strategy and corp dev. www.antares.com
• Mark Ramsey joined Kramer Levin as a partner in the law firm's PE and restructuring finance practices. He previously was with Katten. www.kramerlevin.com
• Kevin Silva joined MSD Partners as a partner and head of marketing and IR. He previously was with Bardin Hill Investment Partners. www.msdpartners.com
• Adams Street Partners promoted six to partner: Chris Cho, Brian Dudley, Alex Kessel, Mike Taylor, Ben Wallwork and Scott White. It also promoted nine to principal: Jessica Garvey, Megan Meyer, Yohan Hill, Nolan Pauker, Joe Peck, Lauren Rich, Megan Schroeder, Emily Shiau and Alex Silver. www.adamsstreetpartners.com
• Bain Capital promoted John Belitsos and Andrew Kaplan to managing directors, and JP Chilazi, Will Cozean and Mark Saadine to principals. www.baincapital.com
• HKW, an Indianapolis-based PE firm, promoted Meelan Patel to VP. www.hkwinc.com
• Levine Leichtman Capital Partners promoted Micah Levin and Matthew Rich to partners and members of the PE firm's executive committee. www.llcp.com
🙏 Thanks for reading Axios Pro Rata! Please ask your friends, colleagues and therapists to sign up.