April 30, 2019
⛽ Situational awareness: Warren Buffett's Berkshire Hathaway has agreed to invest $10 billion into Occidental Petroleum, to help finance its takeover bid for Anadarko.
There already was talk that Chevron wasn't planning to come back over the top, and this news would seem to make it even less likely.
Top of the Morning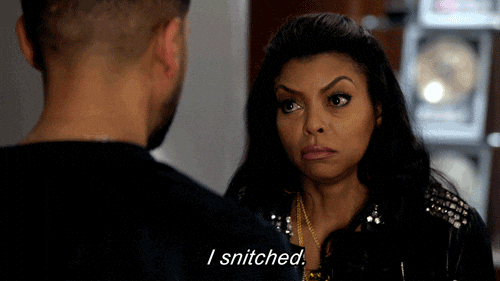 "Who leaked it?"
That's probably the question that business reporters get asked most often, or maybe second-most to "Wouldn't you rather move into PR and make more money?"
There's obviously no universal answer but, when it comes to IPOs and M&A, the smartest eyes turn to Wall Street. And yesterday we got a pretty blunt example:
WeWork disclosed that it filed confidential IPO papers last December, and an amended filing more recently.
That's an awfully long time for WeWork to successfully keep its secret, particularly given that it overlapped with deeply-reported investment negotiations with SoftBank.
Top company execs and the board obviously knew. Same for several lawyers, accountants and that one IT guy who just happens to see everything.
But word is that WeWork didn't list any bankers on the paperwork submitted to the SEC, because the co-working giant hasn't picked them yet. That process begins now.
No bankers, no leaks. It could be a coincidence but it's probably not.
Expect WeWork to file at least one more amended confidential filing — my guess is there's lots of back-and-forth over community-adjusted EBITDA — with the actual listing to occur in Q3 or Q4.
The BFD
Chewy, an online pet food and supplies retailer acquired for $3.3 billion by PetSmart in 2017, filed for an IPO.
Why it's the BFD: Because this may mark the end of a situation that's been messier than an incontinent puppy on a white carpet. PetSmart owner BC Partners last summer moved over one-third of Chewy's equity beyond the reach of creditors (some of whom believed the parent company was insolvent), sparking contentious litigation. A settlement with term loan holders was reached two weeks ago, but Chewy acknowledges in its IPO filing that the agreement could still be challenged by other creditors.
Deal details: Florida-based Chewy listed $100 million as a place-holder IPO size, with Renaissance Capital estimating an $800 million raise. It plans to trade on under ticker symbol CHWY with Allen & Co. as lead underwriter, and reports a $268 million net loss on $3.5 billion in revenue for 2018 (versus a $338m net loss on $2.1b for 2017).
Bottom line: "PetSmart's lenders feared the share transfers weaken their rights over a valuable part of PetSmart while the company's bricks-and-mortar business has been declining. PetSmart has said that the transfers are permitted by its term loan agreements. As part of the settlement with lenders, PetSmart agreed to pay them higher interest rates and to safeguard their rights over some of the transferred shares, according to a person familiar with the matter." — Patrick Thomas, WSJ
Venture Capital Deals
🤖 UiPath, a New York-based developer of robotic process automation software, raised $568 million in Series D funding at a post-money valuation of $7 billion. Coatue Management led, and was joined by Dragoneer, Wellington Management, Sands Capital, T. Rowe Price and return backers Accel, CapitalG, Sequoia Capital, IVP and Madrona Venture Group. http://axios.link/rWqe
• Divvy, a Utah-based business expensing platform, raised $200 million in Series C funding at a valuation of nearly $700 million. NEA led, and was joined by Pelion Venture Partners and Insight Partners. http://axios.link/3S4L
• Examity, a Newton, Mass.-based developer of anti-cheating software for online college tests, raised $90 million from Great Hill Partners. www.examity.com
🚑 Vividion Therapeutics, a San Diego-based drug developer that leverages chemical proteomics, raised $82 million in Series B funding. Nextech Invest led, and was joined by BVF Partners, Casdin Capital, Mubadala Ventures, Trinitas Capital, Mirae Asset Capital, Altitude Life Science Ventures, Alexandria Venture Investments and return backers ARCH Venture Partners, Versant Ventures, Cardinal Partners and Celgene. www.vividion.com
• A Cloud Guru, an Austin, Texas-based provider of cloud training and certification courses, raised $33 million. Summit Partners led, and was joined by AirTree Ventures and return backer Elephant. http://axios.link/nBp2
• Built Technologies, a Nashville-based construction lender, raised $31 million in Series B funding. Goldman Sachs led, and was joined by Regions Bank, Canapi Ventures, Nine Four Ventures and return backers Index Ventures and Nyca Partners. http://axios.link/6B6i
• Masabi, a SaaS ticketing and payments startup focused on the public transportation market, raised $20 million co-led by Smedvig Capital and MMC Ventures. www.masabi.com
• ManyChat, a San Francisco-based developer of a mobile messaging bot on Facebook's Messenger, raised $18 million in Series A funding. Bessemer Venture Capital led, and was joined by Flint Capital. http://axios.link/oR6j
• Parkbox, a London-based platform for employee rewards, raised £13.5 million led by existing backer Draper Esprit. http://axios.link/aeH4
• Congenica, a UK-based clinical decision support platform, raised £13.25 million. Parkwalk Advisors led, and was joined by DCHealth. http://axios.link/hjAz
🚑 Alentis Therapeutics, a Swiss developer of liver disease drugs, raised $12.2 million. BioMedPartners and BB Pureos Bioventures co-led, and were joined by BPI France, Schroder Adveq and German High-Tech Gründerfonds. http://axios.link/UDBj
• Pana, a Denver-based corporate travel-booking startup, raised $10 million in Series A funding led by Bessemer Venture Partners. http://axios.link/1z2r
• Specright, an Irvine, Calif.-based provider of specification data management software, raised $8.8 million in Series A funding. Pritzker Group VC led, and was joined by return backers Okapi VC, Fika Ventures and Mucker Capital. http://axios.link/9Zim
• Viral Launch, an Indianapolis-based provider of software that helps brands sell on Amazon, raised $7.3 million in Series A funding led by Tenfore Holdings. http://axios.link/x1lT
• Vault Platform, a London-based developer of software for reporting workplace misconduct, raised $4.2 million in seed funding led by Kindred Capital. http://axios.link/nVKq
• CHJ Automotive, a Chinese electric vehicle maker, retained Goldman Sachs to help it raise $300 million to $500 million at a minimum valuation of $2.5 billion, per Reuters. http://axios.link/aFyj
• SoftBank is in talks to invest $1 billion in Latin American delivery app Rappi, per Bloomberg. http://axios.link/zU4q
Private Equity Deals
🚑 The Blackstone Group agreed to acquire South Korean wholesale drug distributor Geo-Young in partnership with the company's founder. A local business newspaper reports Blackstone gets 46% for around $945 million. http://axios.link/EKFR
• Blue Wolf Capital Partners and Peloton Equity launched ClearSky Health, an Austin, Texas-based company that will develop and acquire inpatient rehab facilities. It will be led by former Ernest Health CEO Darby Brockette. http://axios.link/EI5U
🚑 EyeSouth Partners, an Atlanta-based eyecare physician services group owned by Shore Capital Partners, acquired Cumberland eye (Crossville, Tenn.) and Cookeville Eye (Cookeville, Tenn.). www.eyesouthpartners.com
• Francisco Partners agreed to buy Perforce Software, a Minneapolis-based provider of configuration management software, from Clearlake Capital. No financial terms were disclosed, but earlier reports suggested a $2 billion asking price.
• Gallant Capital Partners invested in Quality Built, a Ft. Lauderdale, Fla.-based provider of quality assurance solutions in the residential and commercial construction market. www.qualitybuilt.com
Public Offerings
🚑 Axcella Health, a Cambridge, Mass.-based developer of therapies and dietary products for amino acid dysregulation, set IPO terms to 3.57 million shares at $20-$22. The pre-revenue company plans to list on the Nasdaq (AXLA) with Goldman Sachs as lead underwriter, and raised around $116 million in VC funding from firms like Flagship Pioneering (42.5% pre-IPO stake), Fidelity (13.1%), Nestle Health Sciences (10.4%) and Gurnet Point Capital (6.7%). http://axios.link/i6WL
• Beyond Meat, an El Segundo, Calif.-based maker of vegan meats, increased its IPO terms to 8.75 million shares being offered at $19-$21 to 9.63 million shares at $23-$25. It would have an initial market cap of $1.4 billion, were it to price in the middle. http://axios.link/DWgE
🚑 Codiak BioSciences, a Cambridge, Mass.-based developer of exosome therapeutics, filed for an $86 million IPO. The pre-revenue company plans to trade on the Nasdaq (CDAK) with Jefferies as lead underwriter, and raised $168 million in VC funding from firms like Arch Venture Partners (28.3% pre-IPO stake), Flagship (18.9%) and Fidelity (14.1%). www.codiakbio.com
• JSL, a Brazilian logistics company, canceled the planned IPO of truck rental unit Vamos. http://axios.link/NDQy
More M&A
• CaixaBank is seeking to sell a stake in Spanish car park group Saba at an enterprise value of up to €1.2 billion, per Reuters. http://axios.link/wuw7
🚑 HealthEquity (NYSE: HQY), a Draper, Utah-based custodian of health savings accounts, offered to buy WageWorks (NYSE: WAGE), a San Mateo, Calif.-based employee benefits administrator with a $1.72 billion market cap. http://axios.link/o7hr
• Magazine Luiza, a Brazilian retailer, agreed to buy Brazilian online shoe retailer Netshoes (NYSE: NETS) for approximately $62 million, or $2 per share (discount to current share price). http://axios.link/dYz7
• Orient Overseas International (HK: 316) agreed to sell its Long Beach, Calif. container terminal to Macquarie Group for $1.78 billion. http://axios.link/mOQn
Fundraising
• FocusPoint Private Capital Group, a private equity placement agent, is raising $300 million for its own fund, Axios has learned. The plan would be to seed small/mid-market buyout funds, opportunity funds and also to take some GP stakes.
• GoldenTree Asset Management raised $1.7 billion for its third distressed debt fund. www.goldentree.com
• Silver Oak Services Partners is raising $500 million for its fourth fund, per an SEC filing.
It's Personnel
• Atul Aggarwal has left Bain & Co. to join private equity consultant Accordion as its first president. www.accordion.com
• Matt Cutrolo joined MetLife Investments as head of domestic private equity, per his LinkedIn page. He previously led private equity for Hirtle Callaghan.
• Suneel Kaji joined Singapore-based Everstone Group as a New York-based director. He most recently was with UTIMCO, and was a founding partner of Accordion Partners. http://axios.link/eW3i
• Alex Patil left Medley Management to join Monroe Capital as a Los Angeles-based managing director. www.monroecap.com
Final Numbers