Greetings from Washington, D.C., where I'm in town for some meetings at Axios HQ. Here we go...
https://www.axios.com/newsletters/axios-pro-rata-791ac484-9746-4573-ab80-186244623f72.html?chunk=0#story0
Top of the Morning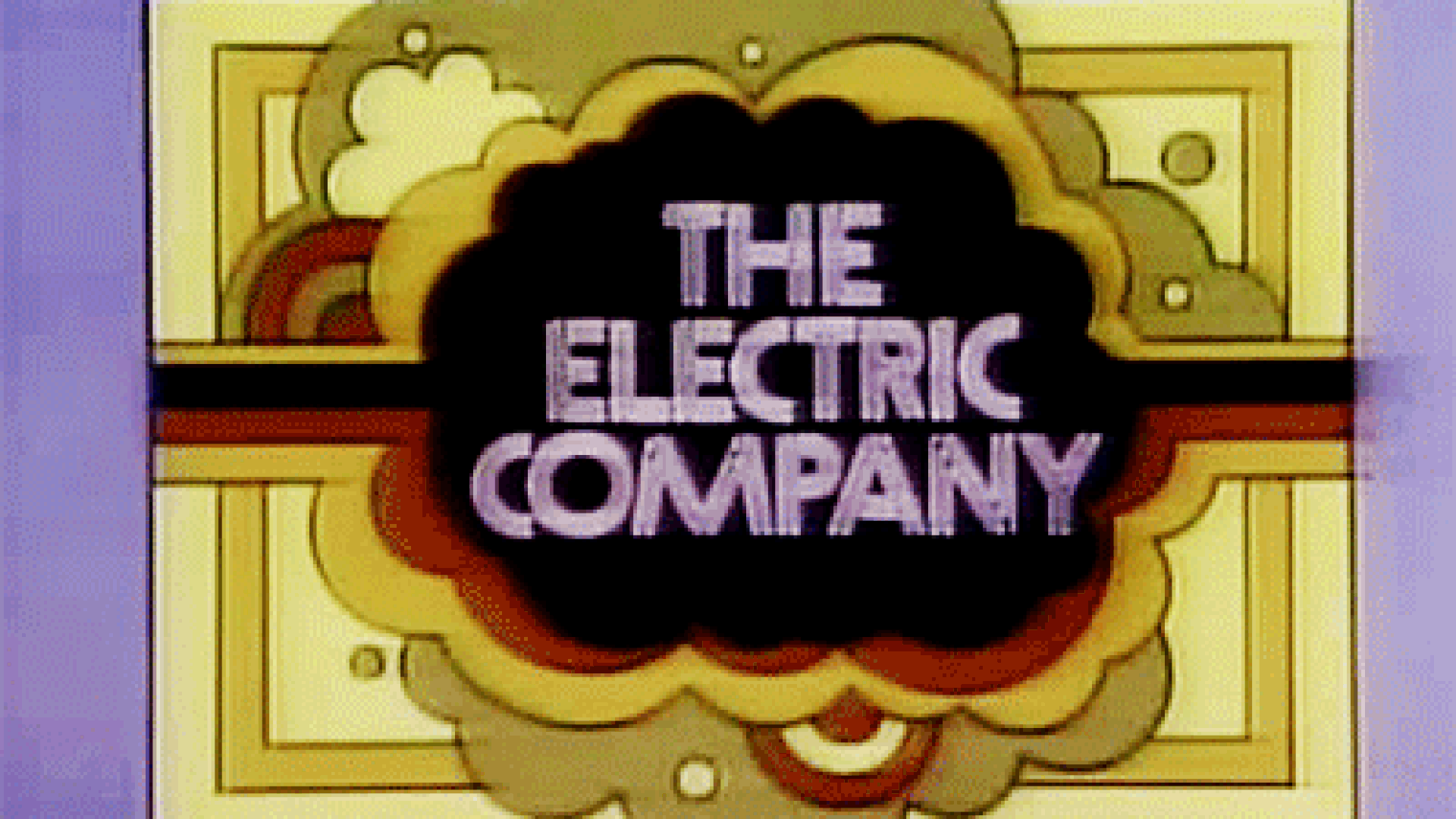 • Buffett busters: There have been some questions as to why private equity isn't challenging Warren Buffett's bid for electric grid giant Oncor, either on its own or in tandem with Oncor creditor Elliott Management (which says it is seeking financing for a rival bid). Three basic explanations, per sources:
Buffett is doing this deal via Berkshire Hathaway Energy, which means he can find strategic synergies that pure financial bidders can't.
Texas regulators have blocked Oncor sales twice before, and would take a particularly dim view of private equity getting involved – given its past (disastrous) involvement with Oncor's parent Energy Future Holdings (f.k.a. TXU, subject of both the largest LBO and largest LBO-backed bankruptcy in history).
Even if private equity overcame each of those aforementioned concerns, it may still have difficulty with financing. Buffett is offering around $9 billion in cash, and few private equity firms can afford equity checks in excess of $2 billion (and even that's a stretch). Obviously private equity would want to use leverage, but Oncor already has a ton of that on its balance sheet (although working with Elliott could help lighten that load a bit).
• De-conglomerization: KKR economist Henry McVey is out today with a mid-year global macro trends report, which continues to forecast lower overall returns. One bright spot, McVeigh believes, is in the trend of "de-conglomerization." His argument:
As corporations around the world look to optimize their global footprints in a world that is increasingly turning domestically focused, we believe that this transition will create a significant opportunity for investors to buy, repair, and improve non-core assets from regional and global multinationals. We also see increased activism in the global public equity markets as a play on our thesis. Importantly, as we describe below, we see this trend towards entities hiving off non-core assets currently extending beyond traditional corporations to now include Infrastructure and Energy Assets.
• Quiz time: Can you name the next private equity firm that will sell a stake in its management company to Dyal Capital Partners? Hint: This would be the firm's second deal with Dyal, but this valuation will be substantially higher.
• Related: Beginning to hear some LP gripes about these management company stake sales, particularly in situations where the proceeds go toward senior partner liquidity instead of being reinvested into the business. The big concern is that such deals could disincentivize younger partners, who now see less future upside while their share of current fees and carry remains static.
• Get liquid: Kia has posted a dispatch from a recent San Francisco VC event hosted by law firm Lowenstein Sandler. Highlight:
One consequence of unicorns staying private is the growing need for liquidity. Sapphire Ventures principal Kevin Diestel said he's seeing a secondary as part of almost every deal these days, while Benchmark's Sarah Tavel says there's an uptick in private tender offers. 137 Ventures partner Elizabeth Weil said that companies aren't fighting the secondaries' discounts because deep down, they know those are the rational prices for their shares. She also added that laws around tenders sorely need to evolve to be more in line with employee needs (Weil went through the process years ago as a Twitter employee).
• Binary update: We noted on Monday that Binary Capital limited partners still have not accepted Teo's resignation – via the post that included his inflammatory letter to portfolio company CEOs – and I'm told it's primarily because they have not yet found a suitable replacement (there needs to be at least some person or entity serving as GP). None of the institutional LPs have an early-stage directs program, and they want to make sure that the next GP can be of value to Binary founders.
Side note: Teo linked to our post on his personal Facebook page, but later thought better of it and pulled it down.
https://www.axios.com/newsletters/axios-pro-rata-791ac484-9746-4573-ab80-186244623f72.html?chunk=1#story1
The BFD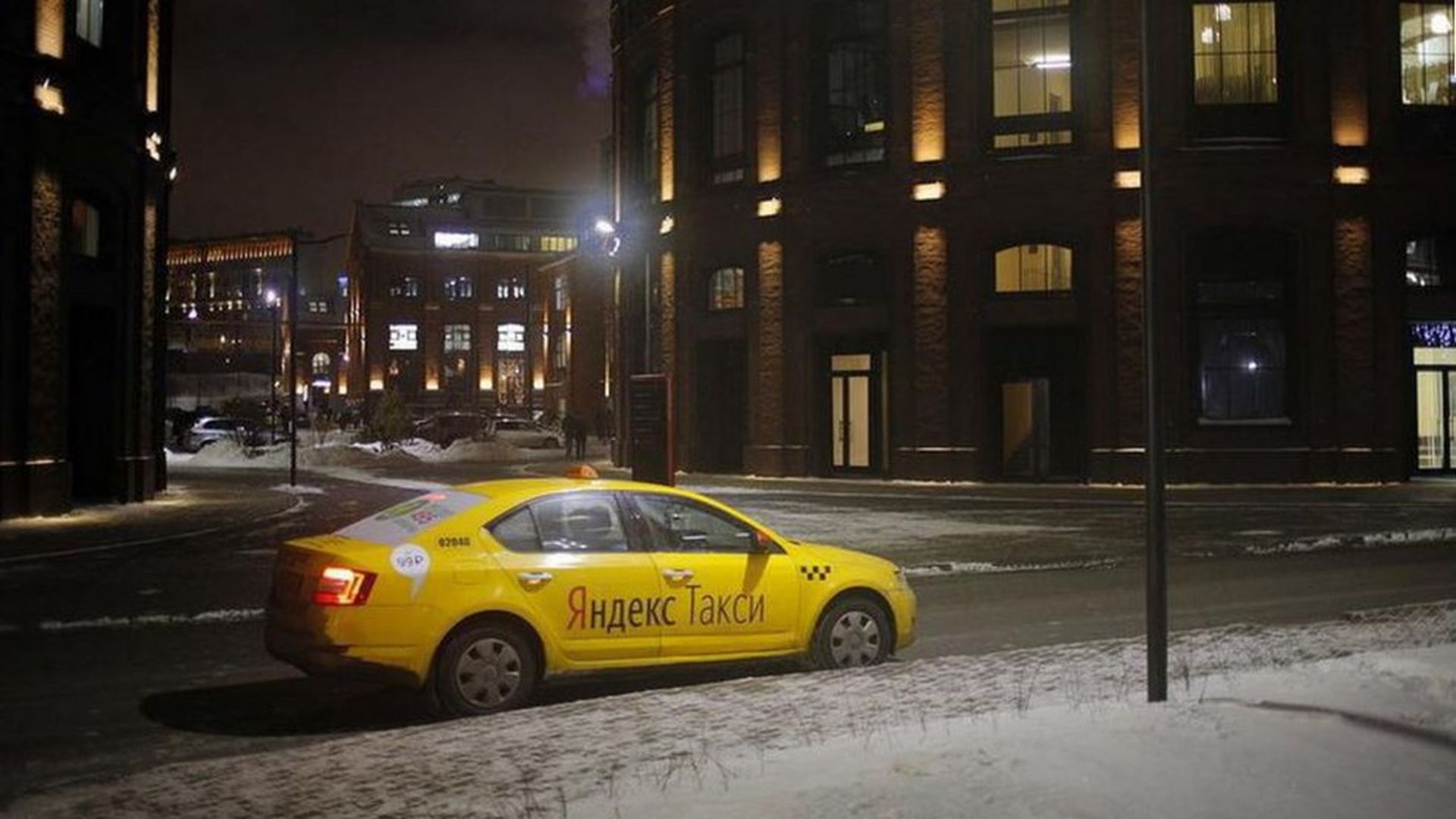 Uber and Russian search company Yandex (Nasdaq: YNDX) have agreed to merge their ride-hail businesses in Russia, Kazakhstan, Azerbaijan, Armenia, Belarus and Georgia. Under terms of the agreement, Uber will invest $225 million for a 36.6% stake and three board seats of the combined company, while Yandex will invest $100 million for a 59.3% stake and four board seats. Employees will own the remaining 4.1% stake, on a fully-diluted basis.
Why it's the BFD: This is the second time that Uber has given up the ghost of global ride-hail domination, following last summer's sale of its China business to Didi Chuxing. In both cases, Uber was getting beat by a homegrown rival, so decided to cut its losses while buying into the other company's possible upside.
Market reax: Yandex shares are up more than 14% one hour into the trading day.
Bottom line: "Yandex is an incumbent in a region where the government does not always welcome foreign business. Moreover, the company, often called the 'Google of Russia,' owns and operates a significant mapping database, an advantage over Uber. And Yandex, a well-established internet brand in Eastern Europe, is able to heavily market its services to potential customers through its online properties — a luxury Uber does not have." -- Mike Isaac, NY Times
https://www.axios.com/newsletters/axios-pro-rata-791ac484-9746-4573-ab80-186244623f72.html?chunk=2#story2
Venture Capital Deals
🐕 Rover.com, a Seattle-based network of pet sitters and dog walkers, has raised $65 million in new funding. Spark Capital led the round, and was joined by Bespoke Strategies, StepStone Group and return backers Madrona Venture Group, Menlo Ventures, Foundry Group, OMERS Ventures and Technology Crossover Ventures. Earlier this year, Rover.com purchased DogVacay. http://bit.ly/2sT1CPv
🚑 E-Scape, a San Francisco-based neurodegenerative drug startup, has raised $63 million in Series A funding. Backers include OrbiMed, Novo Holding, Johnson & Johnson Innovation, Novartis Venture Fund, Osage University Partners, Lilly Asia Ventures and Sutter Hill Ventures. http://bit.ly/2tM2XKR
• Geek+, a Beijing-based developer of logistics robots, has raised $60 million in Series B funding. Warburg Pincus led the round, and was joined by return backers like Volcanics Venture. http://bit.ly/2t6rWtq
• Stash, a New York-based micro-investing app, has raised $40 million in Series C funding. Coatue Management led the round, and was joined by return backers Breyer Capital, Goodwater Capital and Valar Ventures. http://reut.rs/2tPlO5T
• Deep Instinct, an Israeli startup that applies deep learning to cybersecurity, has raised $32 million in Series B funding. CNTP led the round, and was joined by NVIDIA, Coatue Management and return backers like UST Global, CerraCap Ventures and Blumberg Capital. http://bit.ly/2sTjlX0
• Flashpoint, a New York-based provider of business risk intelligence solutions, has raised $28 million in Series C funding. Georgian Partners led the round, and was joined by return backers Greycroft, TechOperators, Leaders Fund, Jump Capital, Bloomberg Beta and Cisco Investments. http://bit.ly/2uhTjQM
• Lightbend, a San Francisco-based platform for building distributed apps, has raised $15 million in new VC funding from Bain Capital Ventures, Blue Cloud Ventures, IBM, Intel Capital, Juniper Ventures and Shasta Ventures. www.lightbend.com
• Spotinst, an Israeli cloud workload management startup, has raised $15 million in Series A funding. Intel Capital and Vertex Ventures co-led the round, and were joined by Springtide Ventures. www.spotinst.com
• Hutch, a Los Angeles-based interior design app, has raised $10 million from Zillow (Nasdaq: ZG). http://tcrn.ch/2uefmI5
• Sonoma Creamery, a Sonoma, Calif.-based maker of premium cheeses and cheese snacks, has raised $10 in equity funding from Svoboda Capital Partners. http://bit.ly/2t6Z4kL
• Nok Nok Labs, a Palo Alto, Calif.-based provider of online authentication solutions, has raised $8 million in Series D funding. Motorola Solutions Venture Capital led the round, and was joined by return backers DCM Ventures, DDS Inc., Docomo Innovations, Korea Information Certificate Authority, Lenovo and Onset Ventures. www.noknok.com
• OwnBackup, a SaaS application backup and restore vendor, has raised $7.5 million in Series B funding. Insight Venture Partners led the round, and was joined by return backers Innovations Endeavors, Orzyn Capital and Salesforce Ventures. www.ownbackup.com
• RiskLens, a Spokane, Wash.-based startup focused on helping businesses understand the cost of cybersecurity risk, has raised $5 million in Series A funding. Osage Venture Partners led the round, and was joined by Paladin Capital Group, Dell Technologies Capital and Kick-Start. http://bit.ly/2ubXahZ
• Astronomer, a Cincinnati-based data organization startup, has raised $3.5 million in new equity and venture debt funding. Wireframe Ventures and CincyTech co-led the round, and were joined by Frontline Ventures (UK), Grand Ventures, Drummond Road, Core Network, M25 Group and Silicon Valley Bank. http://tcrn.ch/2va5EDS
• Entrupy, a New York-based provider of high-end luxury goods authentication SaaS, has raised $2.6 million in Series A funding led by a joint venture between Digital Garage and Daiwa Securities Group. www.entrupy.com
• Sendence, a New York-based startup focused on simplifying deployment of real-time apps, has raised $1.5 million in seed funding from Boldstart Ventures, Greycroft, Contour Venture Partners, Notation Capital and Resolute Ventures. http://tcrn.ch/2uUKav6
• Makeblock, a Chinese maker of DIY robotics, is raising $60 million in Series C funding at a desired $400 million valuation, with SoftBank in talks to invest, according to Bloomberg. https://bloom.bg/2tOObkE
https://www.axios.com/newsletters/axios-pro-rata-791ac484-9746-4573-ab80-186244623f72.html?chunk=3#story3
Private Equity Deals
• Alpenglow Rail, a Denver-based freight rail company backed by Stonecourt Capital, has acquired VIP Rail, a short line rail business in Ontario, Canada. No financial terms were disclosed. www.viprail.com
• Altor Equity Partners has agreed to acquire BTI Studios, a Stockholm-based provider of dubbing and subtitling services for media companies, from The Carlyle Group for an undisclosed amount. http://on.wsj.com/2uma8ee
⛽ ClearMax Solar, an Indian rooftop solar developer, has raised $100 million in new equity funding from Warburg Pincus. https://bloom.bg/2t6xsfC
• Digital Map Products, an Irvine, Calif.-based geospatial mapping company backed by Silversmith Capital Partners, has acquired DMTI Spatial, a Canadian provider of location-based intelligence solutions, from the Canadian unit of Neopost (Paris: NEO). www.digmap.com
• Kelso & Co. has acquired an undisclosed stake in Oasis Outsourcing, a West Palm Beach, Fla.-based professional employer organization. No financial terms were disclosed. http://bit.ly/2tPOjAv
🚑 KKR is in "advanced talks" to acquire the ambulance business of Envision Healthcare (NYSE: EVHC), which it then would merge with existing portfolio company Air Medical Group, according to Reuters. The deal could be valued at around $2 billion. http://reut.rs/2uUDXzn
• Spectrum Equity has acquired a majority stake in Bitly, a New York-based link management platform, via a $63 million investment. http://tcrn.ch/2tN9XWg
• Wind River Environmental, a Marlborough, Mass.-based liquid waste management company backed by Gryphon Investors, has acquired Milford, N.H.-based Drain Pro. www.wrenvironmental.com
https://www.axios.com/newsletters/axios-pro-rata-791ac484-9746-4573-ab80-186244623f72.html?chunk=4#story4
Public Offerings
• Albertsons Cos., the grocery giant owned by Cerberus Capital Management, has again put its IPO plans on hold, per Bloomberg. The move comes in the wake of Amazon's agreement to purchase Whole Foods, and comes more than two years after Albertsons originally planned to float. https://bloom.bg/2tJDMqx
https://www.axios.com/newsletters/axios-pro-rata-791ac484-9746-4573-ab80-186244623f72.html?chunk=5#story5
Liquidity Events
• Arborview Capital has sold Drexel Metals, a Louisville, Ky.-based provider of architectural metal roofing products, to Carlisle Cos. (NYSE: CSL). No financial terms were disclosed, except that Drexel generates around $50 million in annual sales. www.drexmet.com
• Bain Capital is prepping a sale process for its control stake in Chinese education company RISE, which it expects to garner around $1 billion, according to Bloomberg. https://bloom.bg/2uUZhVE
• Cisco Systems (Nasdaq: CSCO) has agreed to acquire Observable Networks, a St. Louis-based provider of network forensics security solutions that had raised a small amount of VC funding from Stifel and MK Capital. No financial terms were disclosed. www.observable.net
🚑 Magellan Health (Nasdaq: MGLN) has agreed to acquire Senior Whole Health, a Cambridge, Mass.-based health maintenance organization, from TA Associates for around $400 million in cash. www.magellanhealth.com
🚑 Marlin Equity Partners has hired Houlihan Lokey to find a buyer for EMDs Inc., an Austin, Texas-based provider of electronic health record and revenue cycle management software to ambulatory care groups, according to Dow Jones. The business projects 2017 EBITDA of around $13 million. http://on.wsj.com/2vg8o2m
• Symantec (Nasdaq: SYMC) has agreed to acquire Skycure, a mobile cyber-threat defense company with offices in Israel and Silicon Valley. No financial terms were disclosed Skycure has raised around $28 million in VC funding, from firms like Foundation Capital, Shasta Ventures, New York Life and Pitango Venture Capital. http://bit.ly/2uMXWjx
https://www.axios.com/newsletters/axios-pro-rata-791ac484-9746-4573-ab80-186244623f72.html?chunk=6#story6
More M&A
• Fortress Investment Group (NYSE: FIG) shareholders have approved a proposed $3.3 billion takeover by SoftBank Group, with the deal now expected to close before year-end. www.sennder.com
• J&F Investimentos has agreed to sell Brazilian flip-flop maker Alpargatas to Cambuhy Investimentos and Itaúsa Investimentos for around $1.1 billion, just days after Reuters had reported that talks had ended over pricing disagreements. https://bloom.bg/2ufZrsS
⛽ NRG Energy (NYSE: NRG) said that it will sell up to $4 billion in assets, including perhaps its entire stake in NRG Yield, following pressure from activist investors Elliott Associates and Bluescape Energy Partners. http://on.wsj.com/2sTztYs
https://www.axios.com/newsletters/axios-pro-rata-791ac484-9746-4573-ab80-186244623f72.html?chunk=7#story7
Fundraising
• Apax Partners MidMarket has acquired EPF Partners, a French private equity firm focused on small cap companies. No financial terms were disclosed. The business will be renamed Apax Partners Development, and is reportedly will raise between €200 million and €250 million for a new fund. http://bit.ly/2vfNoc4
• Brentwood Associates, a Los Angeles-based private equity firm focused on consumer brands, has closed its sixth fund with $1.15 billion in capital commitments. www.brentwood.com
• HarbourVest Partners has closed its fourth co-investment fund with $1.75 billion in capital commitments. www.harbourvest.com
• Industrial Opportunity Partners, an Illinois-based private equity firm focused on mid-market manufacturing and distribution businesses, has closed its third fund with $450 million in capital commitments. www.iopfund.com
• Onex Partners has secured nearly $5.2 billion in capital commitments for its fifth flagship fund, which is targeting $6.5 billion, per SEC filings. www.onex.com
• Toyota Motor Co. has launched a $100 million venture capital arm in the U.S, to focus on AI, robotics, autonomous driving and cloud technologies. http://s.nikkei.com/2tPThgM
https://www.axios.com/newsletters/axios-pro-rata-791ac484-9746-4573-ab80-186244623f72.html?chunk=8#story8
It's Personnel
• Gilles Collombin (ex-HSBC) and has joined Charterhouse Capital Partners as a partner and head of investor relations, while Paul Brown (ex-Bridgepoint) has joined as an investor relations manager. http://bit.ly/2vg5oD7
• Mark Sooby and Harris Ghozali have joined Deutsche Bank as managing directors focused on energy acquisitions and divestitures. Both were previously with BofA Merrill Lynch. www.db.com
https://www.axios.com/newsletters/axios-pro-rata-791ac484-9746-4573-ab80-186244623f72.html?chunk=9#story9
Final Numbers