https://www.axios.com/newsletters/axios-pro-rata-79162480-b493-4a38-a8c5-3de49ae7beef.html?chunk=0#story0
Top of the Morning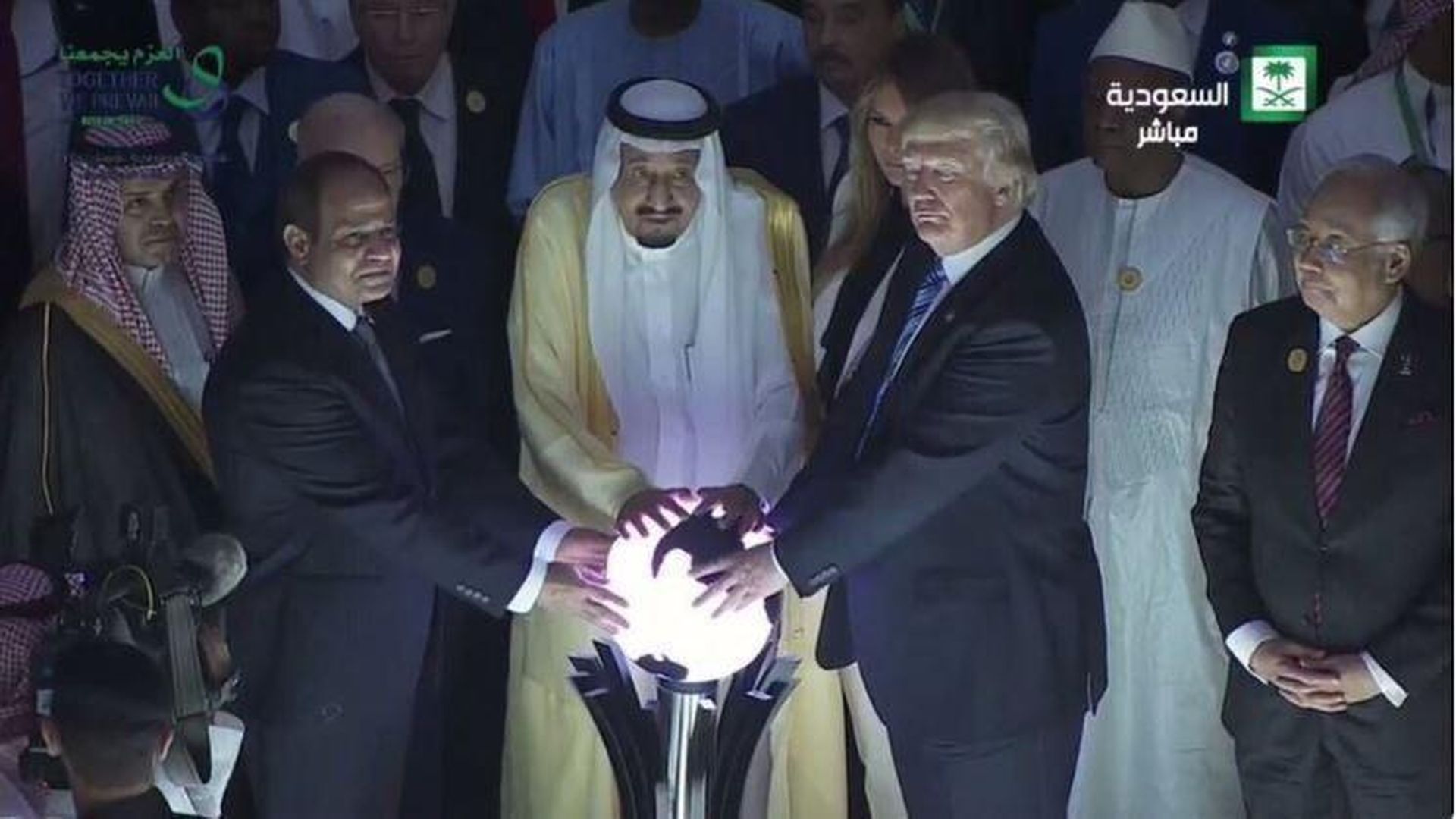 Saudi Arabia on Saturday made a tentative commitment of $20 billion to a new infrastructure investment fund managed by The Blackstone Group, which happens to be be led by Trump economic advisor Steve Schwarzman. The overall fund target is around $40 billion, with Blackstone saying on a media call last month that its past infrastructure investments have generated net returns of around 40%.
Top-line: Most of the money would be earmarked for U.S. infrastructure projects, and likely would benefit from a Trump infrastructure plan that is expected to heavily leverage public-private partnerships. It's actually a vice-versa, as Trump also needs a large pool of dedicated private capital to make his $1 trillion target (at 5:1 leverage) somewhat feasible.
Timing: The Saudis really wanted this announcement to come out during Trump's weekend visit, but the two sides couldn't quite work out the final documentation in time. That's why, for now, this is only a "memorandum of understanding."
Team: Blackstone does not actually have a dedicated infrastructure team, although it is expected to name the fund lead within the week (expect it to be someone already on staff).
• Visionary: Also on Saudi Saturday came official word that SoftBank has held a $93 billion first close on its Vision Fund, which will take both majority and minority stakes in public and private technology companies. For context, this is bigger than the largest private equity funds ever raised by Blackstone, KKR, Carlyle, Silver Lake and TPG. Combined.
Some additional notes, per sources familiar with the situation:
Saudi Arabia's Public Investment Fund, which committed $45 billion, has the right to refrain from participating in deals of over a certain size. This is not true of other, smaller investors, such as Apple.
PIF also has the right to sit in on deal meetings, but it doesn't have a vote on the investment committee.
The above negotiations delayed Vision Fund's initial close, which originally had been slated for months ago.
Because of potential conflicts of interest related to existing investments in Uber (PIF) and Didi (SoftBank), Vision Fund will not participate any ride-hail deals.
SoftBank continues to seek the elusive $100 billion mark, in part, because Son has a preference for big, round numbers (seriously). The fact that hitting such a figure could remain six months off, however, indicates that the extra $7 billion remains elusive.
• Where in the world? I'll be discussing the SoftBank Vision Fund on Cheddar at 10:20am this morning. Tune in, tweet at us, etc.
• Just thinking aloud: Ford made major auto waves this morning by firing CEO Mark Fields and replacing him with former Steelcase boss Jim Hackett, who most recently was leading Ford's autonomous driving unit. While most of the ensuing focus has been on Ford's autonomous positioning vis-a-vis rivals like GM, I'm wondering if Uber was just handed the solution to its troubled search for a number two executive. Fields is a strong communicator who is conversant in tech, has Fortune 500 management chops and would bring an outsider's perspective.
https://www.axios.com/newsletters/axios-pro-rata-79162480-b493-4a38-a8c5-3de49ae7beef.html?chunk=1#story1
The BFD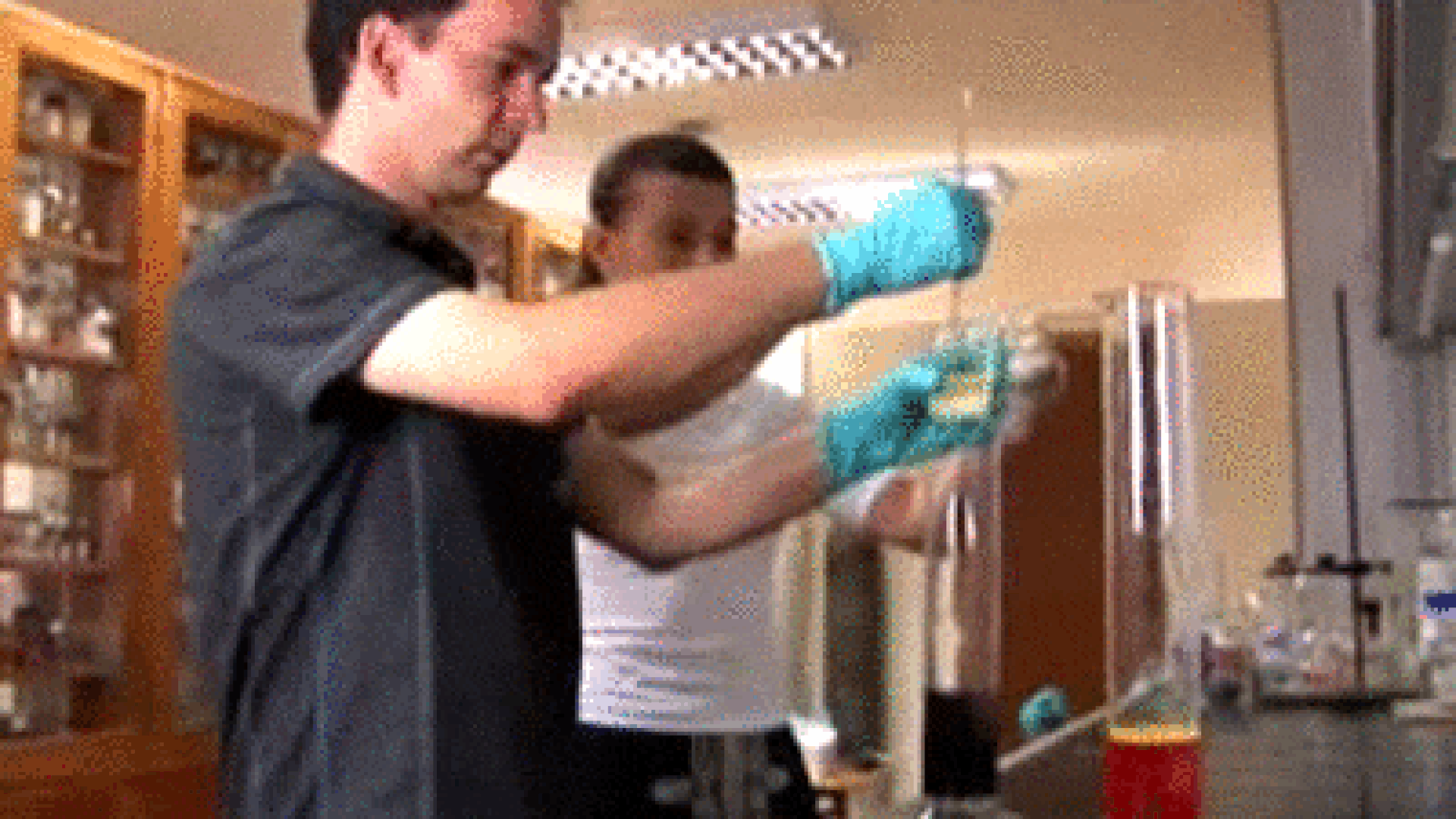 Huntsman Corp. (NYSE: HUN) of Texas and Switzerland's Clariant (Swiss: CLN) have agreed to an all-stock merger that would create a specialty chemicals giant valued at around $20 billion (including debt). Clariant shareholders would hold around a 52% stake in the combined company, which is expected to generate $13.2 billion in annual sales and $2.3 billion of EBITDA.
Why it's the BFD: This tie-up is part of a trend of cross-border consolidation in the mega-chemicals space, following the pending deal between Praxair (Connecticut) and Linde (Germany) and PPG Industries (Pittsburgh) attempting to purchase Dutch rival Akzo Nobel. It's also notable for private equity buffs (yes, such people exist), as Huntsman was at the center of what arguably was the most contentious M&A failure failure of the financial crisis era.
Fun fact: "Huntsman... is best known for inventing the clam-shell styrofoam box for McDonald's Big Mac burgers." ― Reuters
https://www.axios.com/newsletters/axios-pro-rata-79162480-b493-4a38-a8c5-3de49ae7beef.html?chunk=2#story2
Venture Capital Deals
• CreativeLive, a Seattle-based provider of online learning classes, has raised $25 million. GSV Acceleration led the round, and was joined by REV Venture Partners, Jared Leto and return backers Greylock Partners, Social Capital, Richard Branson and CAA. http://bit.ly/2qSig47
• Away, a New York-based luggage maker and online retailer, has raised $20 million in Series B funding. Global Founders Capital led the round, and was joined by Forerunner Ventures, Comcast Ventures and Accel. http://tcrn.ch/2r6XM7Y
• CornerJob, a Barcelona-based "blue collar recruitment app," has raised $19 million in Series C funding. Backers include Northzone Ventures, Randstad Innovation Fund, e.ventures, Samaipata Ventures, Caixa Capital Risc, Sabadell Venture Capital, Mediaset Italia, Mediaset España, Groupe TF1, 5M Ventures, Media Digital Ventures, Augesco Ventures and TV Azteca. http://tcrn.ch/2rIbR8U
🚑 Lemonaid Health, a San Francisco-based online provider of tele-health services, has raised $12 million in Series A funding. Novartis Venture Fund and Hikma Ventures co-led the round, and were joined by Quest Diagnostics, Correlation Ventures, Adaptive Healthcare Fund, Vega Ventures and 415 Ventures. www.lemonaidhealth.com
🚑 Upfront Healthcare, a Chicago-based provider of physician scheduling software, has raised $5.6 million in Series A funding. Nashville Capital Network led the round, and was joined by Echo Health Ventures, Hyde Park Venture Partners and Martin Venture. http://bit.ly/2rHMqU5
• Shipamax, a London-based provider of cloud software for the bulk shipping market, has raised $2.5 million in seed funding. Cherubic Ventures led the round, and was joined by AME Cloud and FF Angel. http://tcrn.ch/2rsMP0r
• MortgageGym, a London-based mortgage robo-advisor, has raised £2 million in seed funding from backers like China Pacific Capital and Trifecta Capital. http://bit.ly/2r8KuaW
• N2W Software, a West Palm Beach, Fla.-based provider of data protection and disaster recovery for AWS, has raised an undisclosed amount of funding led by Insight Venture Partners. http://bit.ly/2rGjgFT
https://www.axios.com/newsletters/axios-pro-rata-79162480-b493-4a38-a8c5-3de49ae7beef.html?chunk=3#story3
Private Equity Deals
🚑 BC Partners has agreed to acquire DentalPro, an Italian dental services provider, from Summit Partners and VAM Investments. No financial terms were disclosed. http://bit.ly/2r8NdkZ
• Cerberus Capital Management has acquired Bushkill Group, a Poconos-focused vacation property ownership company, from Resorts Group Inc. for an undisclosed amount. http://bit.ly/2r7dwHY
• CVC Capital Partners, Permira and Indian motorcycle maker Hero MotorCorp are among the interested suitors for Ducati, the Italian motorcycle company owned by Volkswagen, according to Bloomberg. A formal sale process could commence within weeks, with an asking price north of $1 billion. https://bloom.bg/2qFAZxe
🚑 Harvest Partners has acquired a majority equity stake in EyeCare Services Partners, a Dallas-based provider of ophthalmologic services, from Varsity Healthcare Partners for an undisclosed amount. www.espmgmt.com
🚑 Quadrant Private Equity has agreed to sell Australia's Icon Cancer Care Group for more than A$1 billion to a consortium that includes QIC, Goldman Sachs and Pagoda Investment, according to Bloomberg. https://bloom.bg/2rHHRKi
⛽ Valorem Energy, an Oklahoma City-based oil and natural gas company led by former Continental Resources execs, has secured a $300 million equity commitment from Kayne Anderson. www.valorem-energy.com
https://www.axios.com/newsletters/axios-pro-rata-79162480-b493-4a38-a8c5-3de49ae7beef.html?chunk=4#story4
Public Offerings
• Three companies are planning to price IPOs on U.S. exchanges this week: Appian, Smart Global Holdings and WideOpenWest. http://bit.ly/2qaj7bU
⛽ Ranger Energy Services, a Houston-based provider of well service rigs and associated services, has filed for a $100 million IPO. It plans to trade on the NYSE under ticker symbol RNGR, with Credit Suisse listed as left lead underwriter. www.rangerenergy.com
https://www.axios.com/newsletters/axios-pro-rata-79162480-b493-4a38-a8c5-3de49ae7beef.html?chunk=5#story5
Liquidity Events
🚑 H.I.G. Capital has sold its stake in Windsor, Calif.-based Community Veterinary Clinics to company management for an undisclosed amount. www.vippetcare.com
• Sun Capital Partners has hired Morgan Stanley to find a buyer for Aclara Technologies, a Hazelwood, Mo.-based smart meters maker with an estimated $500 million in annual revenue, according to Reuters. http://reut.rs/2qM0a38
• Yucaipa Cos. is considering a sale of IPO for portfolio company Americold, an Atlanta-based owner of temperature-controlled warehouses, according to the WSJ. The company reportedly could be worth upwards of $4 billion in a sale. http://on.wsj.com/2rB1Utf
https://www.axios.com/newsletters/axios-pro-rata-79162480-b493-4a38-a8c5-3de49ae7beef.html?chunk=6#story6
More M&A
• Alibaba Health Information Technology (HK: 241) has agreed to acquire nutritional supplements maker Ali JK Nutritional Products from parent company Alibaba Group (NYSE: BABA) for HK$3.8 billion (US$490m). http://bit.ly/2rsPLde
• HNA Group is in talks to acquire a position in Value Partners Group, a listed Hong Kong asset management firm, according to Bloomberg. https://bloom.bg/2qb09Sl
• Jack in the Box (Nasdaq: JACK) has retained Morgan Stanley to explore strategic alternatives for Mexican fast-casual chain Qboda. http://bit.ly/2qNZXu9
• Sinochem of China is no longer pursing an investment in Hong Kong-based commodities trader Noble Group (SGX: NOBG), according to Reuters. http://reut.rs/2q2rtqC
https://www.axios.com/newsletters/axios-pro-rata-79162480-b493-4a38-a8c5-3de49ae7beef.html?chunk=7#story7
Fundraising
• Fundamental Advisors, a New York-based private equity firm focused on municipal and public purpose assets, has closed its third fund with $993 million in capital commitments. http://bit.ly/2q2abdm
https://www.axios.com/newsletters/axios-pro-rata-79162480-b493-4a38-a8c5-3de49ae7beef.html?chunk=8#story8
It's Personnel
• Gregory Maxon has joined buyout firm Thomas H. Lee Partners as head of capital markets, a newly-created position. He previously was in the leveraged finance group of J.P. Morgan. www.thl.com
• Sofinnova Partners, a European VC firm focused on life sciences, has promoted Graziano Seghezzi to managing partner. www.sofinnova.fr
https://www.axios.com/newsletters/axios-pro-rata-79162480-b493-4a38-a8c5-3de49ae7beef.html?chunk=9#story9
Final Numbers