Axios Pro Rata
May 09, 2019
Top of the Morning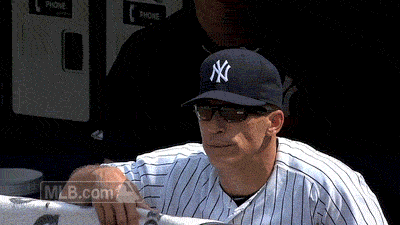 Chevron this morning gave up on its pursuit of Anadarko Petroleum, which now will go to (much) higher bidder Occidental Petroleum.
For Chevron this was like playing poker against someone who brought along their own ATM. Sure the machine charges massive fees that will eventually need to be reconciled — in this case an 8% coupon on $10 billion in loans from Warren Buffett — but, in the moment, all raises are almost certain to be re-raised.
Chevron will receive a $1 billion termination fee, which Occidental has pledged to cover.
This saga reflects the increased global importance of the Permian Basin in Texas and New Mexico, which recently overtook Saudi Arabia's Ghawar field to become the world's largest oil-producer. So don't be surprised to see more mega-merger activity here, given that Chevron CEO Michael Wirth recently said that "the shale game is a scale game."
😬 Oops: Directors of both Slack and Uber recently made "unauthorized" comments about their respective companies, during CNBC interviews:
Chamath Palihapitiya of Social Capital, which holds a 10.2% in Slack, talked about the company just days after it publicly filed for an IPO. The big no-no may have been comparing Slack to Zoom Video, or perhaps saying that the company will be public "soon."
Yasir bin Othman Al-Rumayyan of the Saudi Public Investment Fund, which holds a 5.3% stake in Uber, talking about comparisons to Lyft and Uber's recent acquisition of Careem.
• Speaking of the Uber IPO: All indications are that the company will price within its range tonight and begin trading tomorrow on the NYSE.
Company enthusiasts say this is Uber playing for the pop, while critics argue that investor interest was softer-than-expected. A third explanation is what we discussed yesterday, in terms of macro uncertainty over Trump's tariff threat.
Lyft's post-IPO performance hurts Uber, but not nearly so much as this week's Lyft earnings in which the company said to expect "peak losses" in 2019.
It bears repeating but: Uber and Lyft are very different companies, despite their ride-hail cores, and not just in terms of top-line revenue.
Yesterday's ride-hail driver strike was a dud in terms of reducing car availability, but worked in terms of garnering media attention that could convert into regulatory action.

Pro Rata Podcast focused on the driver strike, with a Los Angeles driver telling me: "Even if we move onto another job, someone will still be doing this job. When someone tells me I should get another job, what I hear is you want to be driven by someone even more desperate."
Some of her other comments also reflected how struggling drivers can't reconcile their low pay with the billions that Uber will raise tonight, and the many newly-minted millionaires that the IPO will create.
Listen to the podcast by going here.

I'll be on the NYSE floor tomorrow morning, so Kia Kokalitcheva will be your Pro Rata leader. Send her news and views at [email protected].
• New fund alert: Klamath Technology Credit Partners has launched to make debt investments of between $50 million and $300 million into growth-stage private companies.
The Palo Alto-based firm is led by Rex Sherry, onetime head of tech investment banking for Bear Stearns who more recently spent time with Morgan Joseph TriArtisan Group.
Its non-executive director is Nino Fanlo, the KKR fixed-income chief who later got engulfed in company culture scandal for his role as COO and CFO at SoFi (he lasted just a year at subsequent employer Human Longevity). Its chairman is former OMERS chair Rick Miller.
Right now it's acting as a fundless sponsor, but word is it plans to raise a formal vehicle. Sherry declined comment when contacted.
The BFD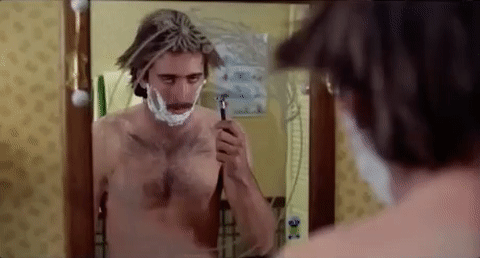 Edgewell (NYSE: EPC), maker of Schick razors, agreed to buy shaving products company Harry's for $1.3 billion in cash and stock (79%/21% split).
Why it's the BFD: Because it's a big pay-off for two moves considered high-risk at the time. First, Harry's at less than one year old taking out bank loans to pay $100 million for a German razor-making factory, rather than just outsourcing manufacturing (as Dollar Shave Club does). Second, jumping into the broader trend of direct-to-consumer startups expanding into multi-channel retail. A source close to the deal says that Harry's now trails just Gillette for in-store Walmart and Target men's shaving sales.
ROI: Harry's had raised $375 million in VC funding, most recently at a post-money valuation of between $800 million and $900 million. Backers include Thrive Capital, Tiger Global Management, Highland Capital Partners, BoxGroup, Alliance Consumer Growth, SV Angel, Red Swan Ventures, Temasek and Wellington Management.
Bottom line: This is more of a merger than an acquisition, with Harry's co-founders Andy Katz-Mayfield and Jeff Raider to run Edgewell's U.S. business, including a skin-care unit that included Hawaiian Tropic.
Venture Capital Deals
🚑 Health IQ, a Mountain View, Calif.-based life insurance startup, raised $55 million in Series D funding. Greenspring Associates, Aquiline Technology Growth and Hanwha Asset Management were joined by return backers like Andreessen Horowitz. http://axios.link/8oQn
• ArchiveSocial, a Durham, N.C.-based provider of social media archiving software for government agencies, raised $53 million led by Level Equity. http://axios.link/jbvJ
🚑 Provepharm Life Solutions, a French pharma startup that "revitalizes known molecules," raised €42.5 million from Société Générale, BNP Paribas, Banque Populaire Méditerranée and Crédit Agricole Alpes Provence. http://axios.link/CCn1
• Heetch, a ride-hail startup focused on France and French-speaking Africa, raised $38 million in Series B funding at around a $150 million valuation. Cathay Innovation and Total Ventures co-led, and were joined by return backers Idinvest Partners, Innov'Allianz, Alven, Felix Capital and Via-ID. http://axios.link/YcgI
🚑 Neural Analytics, a Los Angeles-based developer of a robotic neurovascular ultrasound device, raised $22 million in Series C funding led by Alpha Edison. http://axios.link/mAfF
• ChowNow, a Los Angeles-based online ordering and marketing platform for restaurants, raised $21 million in Series C funding co-led by 3L Capital and return backer Catalyst Investors. http://axios.link/DSm6
• Evident ID, an Atlanta-based provider of identity and credential verification, raised $20 million in Series B funding. Aspect Ventures led, and was joined by Blue Cloud Ventures and return backer NEA. www.evidentid.com
🚑 Pearl, a dental industry-focused spinout from Los Angeles adtech company GumGum, raised $11 million from firms like Craft Ventures. http://axios.link/H8lC
🚑 Velano Vascular, a San Francisco-based developer of vascular access technology products, raised $10 million from Intermountain Healthcare and angels like Marc Benioff and Edward Ludwig. http://axios.link/YTQa
🚑 Astarte Medical, a Yardley, Penn.-based provider of predictive analytics for premature infant care, raised $5 million in Series A funding from Viking Global Investors, Lunsford Capital, OCA Ventures, Keiretsu Forum MidAtlantic, Keiretsu Capital Fund, Ben Franklin Technology Partners, Wing VC and Next Act Fund. www.astartemedical.com
• Stratio, a Portuguese AI startup focused on vehicle preventative maintenance, raised $3 million led by Crane Venture Partners. www.stratioautomotive.com
• Chipper Cash, a no-fee cross-border startup focused on Africa, raised $2.4 million. Deciens Capital led, and was joined by 500 Startups and Liquid 2 Ventures. http://axios.link/N3Nz
Private Equity Deals
• Apax Partners agreed to buy Baltic Classifieds Group, a portfolio of online classified advertising platforms in the Baltics, from Media Investments & Holding. www.diginet.lt
• First Reserve acquired a majority stake in IRISNDT, a Canadian provider of nondestructive testing and materials engineering services. www.irisndt.com
🚑 GenDx, a Dutch provider of molecular diagnostic kits for transplantation, raised growth equity from Ampersand Capital Partners. http://axios.link/QAkN
• Huntington Solutions, a Greer, S.C.-based portfolio company of Mill Point Capital, acquired Radva Corp., a Radford, Va.-based maker of foam packaging for the medical and food markets. www.radva.com
Public Offerings
🚑 Axcella Health, a Cambridge, Mass.-based developer of therapies and dietary products for amino acid dysregulation, raised $71 million in its IPO. The pre-revenue company priced 3.6 million shares at $20 (low end of range), and will list on the Nasdaq (AXLA) with Goldman Sachs as lead underwriter. It had raised around $116 million in VC funding from firms like Flagship Pioneering (42.5% pre-IPO stake), Fidelity (13.1%), Nestle Health Sciences (10.4%) and Gurnet Point Capital (6.7%). www.axcellahealth.com
🚑 Cortexyme, a South San Francisco-based developer of Alzheimer's disease therapeutics, raised $75 million in its IPO. The company priced 4.4 million shares at $17 (middle of range), and will list on the Nasdaq (CRTX) with BAML as lead underwriter. The pre-revenue company raised around $100 million in VC funding from firms like Pfizer (14.71% pre-IPO stake), the Lamond Family (14.37%), Takeda Ventures (12.32%), Sequoia Capital, Vulcan Capital, Verily Life Sciences, EPIQ Capital Group, RSL Investments, Huizenga Capital, Breakout Ventures and Dolby Family Ventures. www.cortexyme.com
• HeadHunter Group, a Russian online job recruitment platform, raised $220 million in its IPO. The company priced 16.3 million shares at $13.50 (high end of range), and will trade on the Nasdaq (HHR) with Morgan Stanley as lead underwriter.
• Mayville Engineering, a Mayville, Wis.-based provider of manufacturing services for OEMs, raised $106 million in its IPO. The company priced 6.3 million shares at $17 (below $19-$21 range). The employee-owned company will trade on the NYSE (MEC) with Baird as lead underwriter, and reports $28 million of net income on $524 million in revenue for 2018. www.mecinc.com
🚑 Milestone Pharmaceuticals, a Montreal-based drug developer focused on cardiovascular disease, raised $83 million in its IPO. The pre-revenue company priced 5.5 million shares at $15 (upsized share count, middle of range, and will trade on the Nasdaq (MIST) with Jefferies as lead underwriter. It had raised US$165 million from RTW Investments (15.7% pre-IPO stake), Fonds de solidarité FTQ (10.1%), BDC Capital (12.1%), Venrock (10%), Domain Associates (9.4%), Pappas Capital (7.3%) and Forbion (6.5%). www.milestonepharma.com
🚑 NextCure, a Beltsville, Md.-based immunotherapy company, raised $75 million in its IPO. The company priced 5 million shares at $15 (middle of range) and will trade on the Nasdaq (NXTC) with Morgan Stanley as lead underwriter. It had raised $160 million from Hillhouse Capital Management, Quan Capital, Eli Lilly, Bay City Capital, Surveyor Capital, Ping An Ventures, Taiho Ventures, ArrowMark Partners, NS Investment and return backers Canaan Partners, OrbiMed Advisors, Pfizer, Sofinnova Ventures and Alexandria Venture Investments. www.nextcure.com
Liquidity Events
🚑 Clearview Capital agreed to sell AMPS, a Port Orange, Fla.-based healthcare staffing firm, to AMN Healthcare Services (NYSE: AMN) for upwards of $220 million ($200m upfront). www.gowithadvanced.com
🚑 Pfizer (NYSE: PFE) agreed to buy Therachon, a Swiss biotech focused on rare diseases like achondroplasia and short bowel syndrome, for upwards of $810 million ($340m upfront). Therachon had raised around $100 million from Pfizer Ventures, OrbiMed, Versant Ventures, Bpifrance, Tekla Capital, Cowen Group and Novo Holdings. http://axios.link/vSYN
More M&A
• Carrefour (Paris: CA) is considering options for its Chinese business, including a possible sale that could net around $1 billion, per Bloomberg. http://axios.link/NE2m
• DP World agreed to buy Canadian marine terminal Fraser Surrey Docks from Macquarie Group for just under $300 million. http://axios.link/W0kp
🚑 Novartis (Swiss: NOVN) agreed to buy dry-eye drug Xiidra from Takeda Pharmaceutical (Tokyo: 4502) for upwards of $5.3 billion. http://axios.link/Iekc
• SoftBank Group will invest $4 billion to increase its stake in Yahoo Japan from 12% to 45%. http://axios.link/Rn0J
Fundraising
• 1confirmation, a VC fund focused on early-stage crypto projects, has raised $50 million for its second fund, Axios' Kia Kokalitcheva reports. Founded by ex-Coinbase employee Nick Tomaino, 1confirmation's first fund was backed by Mark Cuban, Marc Andreessen and Thiel Capital, among others. Tomaino declined to comment.
• 2048 Ventures, co-founded by Alex Iskold (ex-Techstars NYC) and Paul Sethi (ex-CEO of Redbooks), raised $27 million for its debut fund. http://axios.link/B0aA
• Commonfund Capital raised $450 million for its second private equity secondaries fund. www.commonfund.org
• Fuel Capital, a seed-stage firm co-led by Chris Howard and TaskRabbit founder Leah Busque, raised $75 million for its third fund. http://axios.link/o5SZ
It's Personnel
• Tom Harrison (ex- Omnicom Group) and Pamela Galassini (ex-Medco Health Solutions) joined cannabis-focused private equity firm Merida Capital Partners as senior operating partners. www.meridacap.com
• Steven List joined Crestline Investors as a managing director focused on the firm's corporate restructuring funds. He previously was a partner with CR3 Partners. www.crestlineinvestors.com
• Laure Perréard left Edenred to join France's Tikehau Capital as CFO. www.tikehaucapital.com
Final Numbers