Axios Pro Rata
July 29, 2022
It's Friday — which means Dan will be back on Monday for a week!
🚨 Situational awareness: A Delaware judge has set Oct. 17-21 for the Twitter vs. Musk trial. Mark the dates, then stock up on popcorn. 🍿
Top of the Morning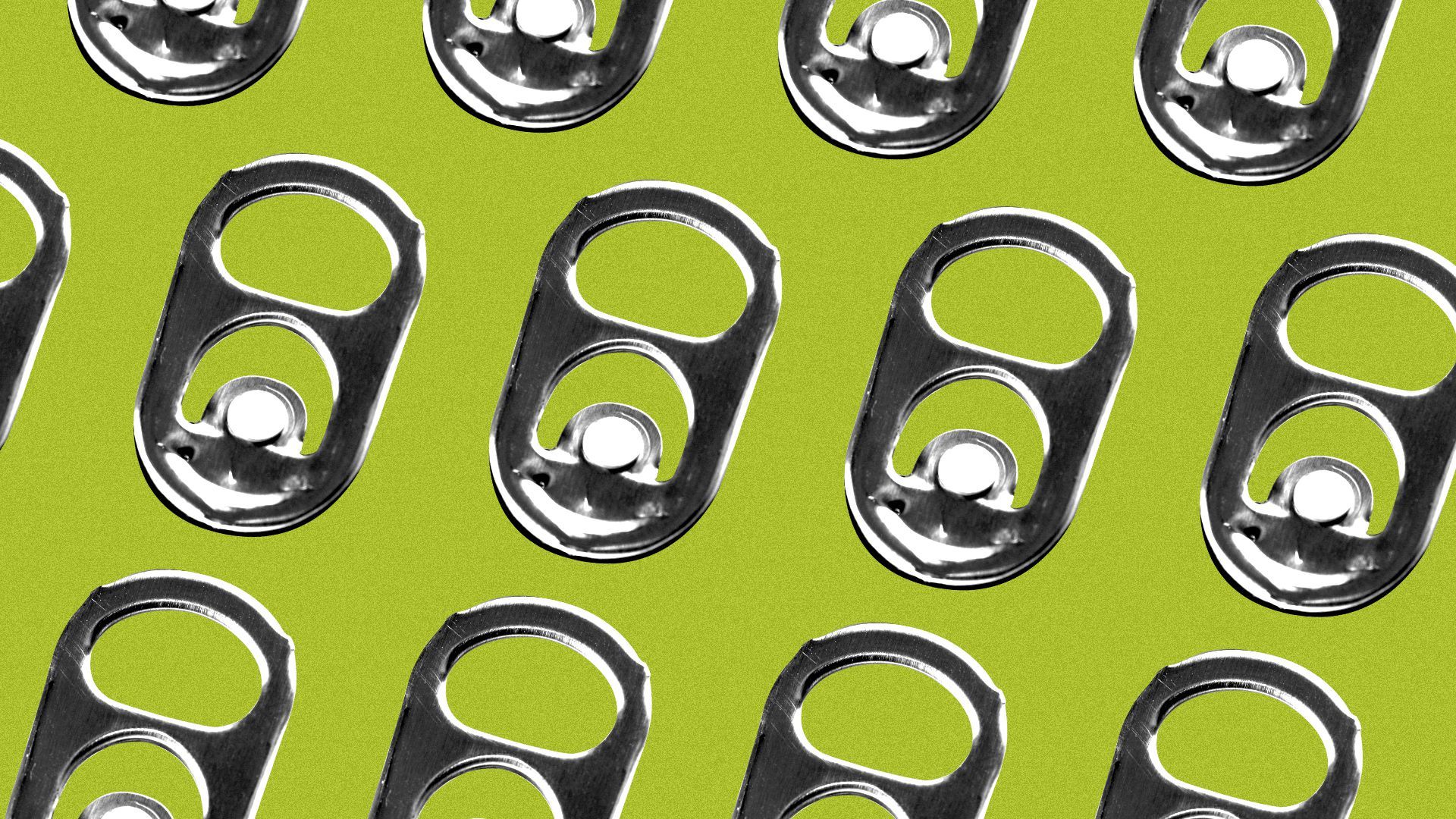 It's entirely possible that someday — perhaps many moons from now — you'll see canned water company Liquid Death tap the markets via an initial public offering.
Why it matters: In the world of consumer packaged goods, selling to a big conglomerate is the assumed outcome, most of the time.
But other companies like energy drink giant Monster, which raked in $5.54 billion in revenue last year and has a market cap of roughly $52 billion, represent the type of success and scale Liquid Death (and its investors) think it could have.
Caveat: In an interview with Pro Rata, CEO Mike Cessario is quick to clarify that the Los Angeles area company has no current IPO plans, so this is all theoretical.
The big picture: Debuting in 2019, Liquid Death started out selling its canned still water direct to consumers.
Its unusual branding immediately raised eyebrows.
It sold nearly $3 million in its first year, according to Cessario, and kept growing from there. It pulled in $10 million in 2020, and $45 million in 2021 (he declined to giver more current figures but says the growth remains consistent).
In January, it raised $75 million in Series C funding led by Science, its original backer.
What he's saying: Cessario didn't entirely dismiss selling to another company, but suggested the usual merger math might not favor companies like Liquid Death.
"It's just that typically, when big companies are buying brands, it's 'oh we buy you at a set multiple of your revenue,'" he said.
"They don't typically know how to value brand," the CEO added, pointing to Liquid Death's success on social media and community endeavors such as non-fungible tokens (NFTs).
Between the lines: "I think we're selling a beverage at the end of the day… But like any product on the planet, brand matters," says Cessario. "If brand didn't matter, Nike wouldn't need to have ads."
"You can walk around with any beverage… you are trying to communicate something about you… Brand always pays a role in the decisions that people make," he adds.
What's next: Cessario hinted at new products coming next year, though he wouldn't share more.
The BFD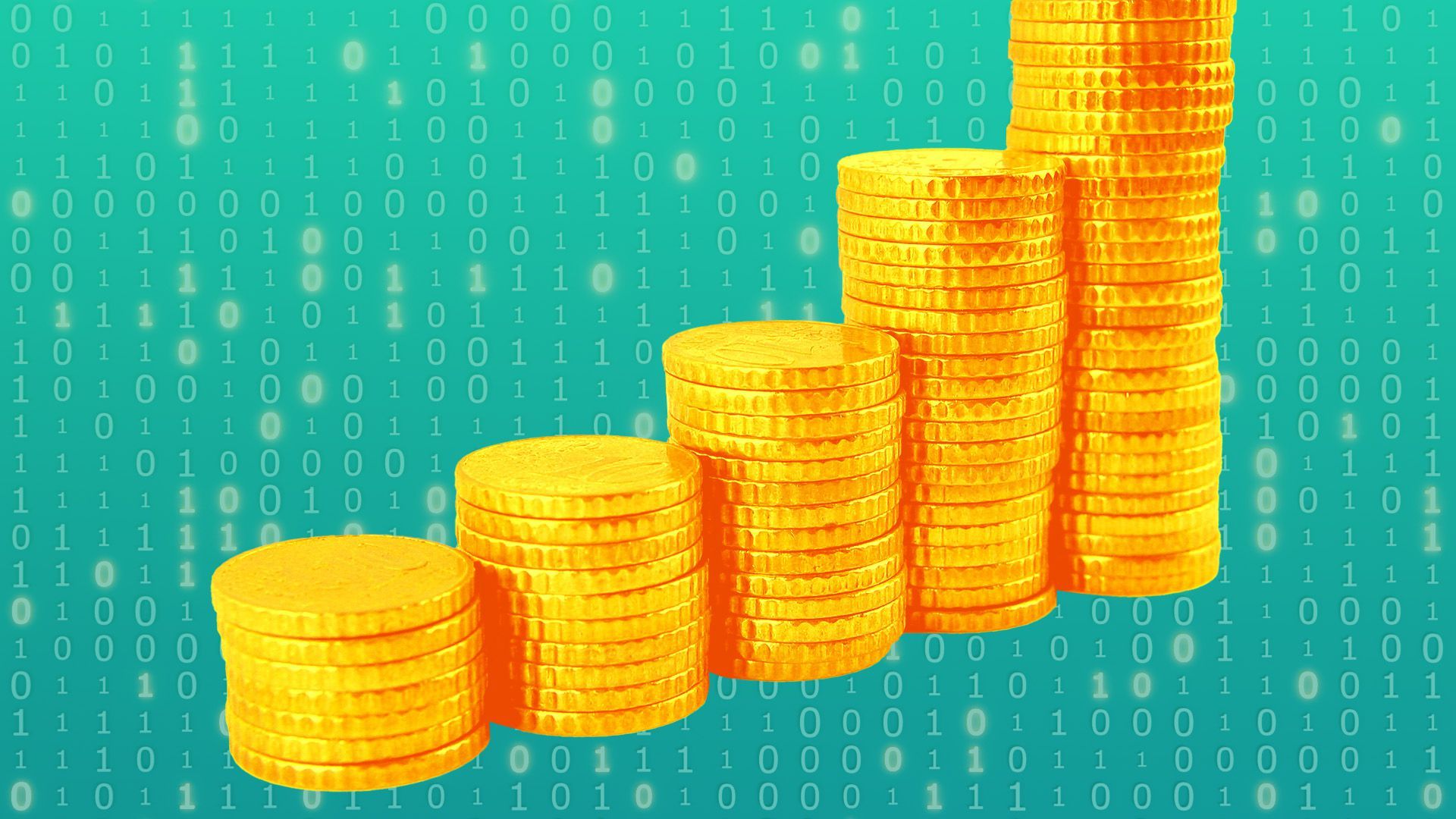 Variant, a venture capital firm focused on backing crypto and web3 startups, raised $450 million across two new funds.
Why it's the BFD: It's no easy feat to raise capital to invest in cryptocurrency in this market.
Details: This is the firm's biggest fund to date. Its first was $22.5 million, its second was $110 million.
The bottom line: Still, $450 million is a quaint amount of capital when you think of the several multibillion-dollar funds that were announced earlier this year, a reflection of current market conditions.
Venture Capital
⛽️ Blue Frontier, a Boca Raton, Fla.-based ultra-efficient air conditioning technology company, raised $20m in Series A funding led by Breakthrough Energy Ventures, 2150 Urban Tech Sustainability Fund and VoLo Earth Ventures. www.bluefrontierac.com
• Fly.io, a Chicago-based cloud infrastructure startup, raised $12m in Series A funding led by Intel Capital and $25m in Series B funding led by Andreessen Horowitz, with Dell Technologies Capital, Initialized Capital and Sam Lambert also participating. www.fly.io
• Players' Lounge, a New York-based prize-based gaming startup, raised $10.5m in Series A funding led by Griffin Gaming Partners and Comcast Ventures, with Samsung Next, Vice Ventures, WndrCo, Sharp Alpha Partners, True Capital, Myles Garrett, Josh Norman and Breanna Stewart also participating. Read more.
• Leapfin, a San-Francisco-based financial data management startup, raised $12.2m in Series A funding led by Crosslink Capital, with Work-Bench and Uncorrelated also participating. Read more.
• Mulberri, a Sunnyvale, Calif.-based business insurance company, raised $4m in seed funding led by Hanover Technology Management, MS&AD Ventures and Altamont Capital Partners. https://www.mulberri.io/
Private Equity
• Panopto, backed by K1 Investment Management, made an offer to acquire Kaltura, a New York-based cloud video software company. It raised its bid to $3 per share at a valuation of $383m, a 27% premium over Kaltura's closing stock price on Thursday. Read more.
⛽️ Actis agreed to acquire a controlling stake in Yellow Door Energy, a Dubai-based solar energy company. www.yellowdoorenergy.com
• Platinum Equity is in exclusive negotiations to acquire Imerys SA's High Temperature Solutions business, a French provider of refractory products, valuing the company at about €930 million ($944m). www.imerys.com/
• Built Technologies acquired Nativ, a Nashville-based deal management platform for commercial real estate lenders. www.getbuilt.com/nativ
Public Offerings
• Li Bang International, a Chinese commercial kitchen equipment producer, said it plans to raise $25m by offering 5m shares at $5, commanding a market cap of $110m. It plans to list on the Nasdaq under the symbol LBGJ. Univest Securities is the sole bookrunner on the deal. Read more.
• Mobile Global Esports, a San Clemente, Calif.-based developer of an esports platform for university competitions in India and South Asia, raised $6m by offering 1.5m shares at $4. It plans to list on the Nasdaq under the symbol MGAM. WestPark Capital acted as sole bookrunner on the deal. Read more.
SPAC Stuff
• Global Star Acquisition, a blank check company focusing on fintech and property tech in the Nordic and APAC regions, filed to $80m in an IPO. Read more.
• Foresight Acquisition II, a blank check company targeting tech-enabled consumer and consumer health care businesses, withdrew its plans for an IPO. Read more.
• Cetus Capital Acquisition, a blank check company targeting the industrials, tech and IoT industries in Taiwan, filed to raise up to $60m in an IPO. Read more.
Fundraising
Industrial Growth Partners raised $1.2b for its sixth flagship fund. www.igpequity.com
It's Personnel
• GV promoted Ben Robbins to general partner. He has been at GV since 2014, investing in health care. www.gv.com
• Upfront Ventures partners Kara Nortman and Greg Bettinelli are stepping away from investing duties at the venture firm, per Business Insider. Read more.
Final Numbers
🙏 Thanks for reading Axios Pro Rata! Please ask your friends, colleagues and water drinkers to sign up.