Greetings from Day 2 in LA, where this afternoon I'll moderate a discussion of how tech trends impact public and private portfolios (more details here). Okay, here we go...
https://www.axios.com/newsletters/axios-pro-rata-723ff068-d778-4201-a679-06fe30e6dca4.html?chunk=0#story0
Top of the Morning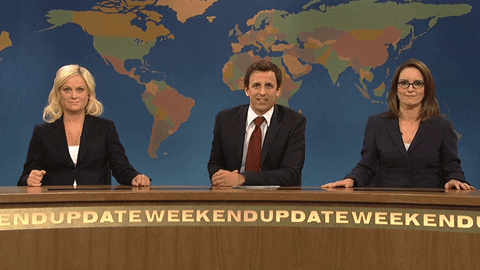 Two big messages yesterday from a high-powered — albeit sparsely attended — panel on financial regulation:
Too few American companies are going public.
The 2012 JOBS Act helped encourage more companies to go public, but more is needed.
Totally ignored, however, was that the JOBS Act is a culprit in the "staying private longer" movement, by eviscerating the "500 shareholder rule." It's unlikely that companies like Airbnb or Uber, for example, could still be private under the old regulatory regime, and instead would have gone the Google route (thus helping to create value for retail investors and 401(k)/pension holders).
After the panel I asked SEC Commissioner Mike Piwowar if there was any appetite for reinstating "500 shareholder" and he said there was not. He does, however, want to further expand confidential filing opportunities, in addition to doing things like raising Reg A thresholds.
Piwowar also commented during the session that the SEC believes there are three buckets of ICOs: Registered, exempt and illegal.
• Capitol Hill: Mike Sommers plans to step down as CEO of the American Investment Council, which is the private equity industry's top lobbying group. His next stop will be leading the American Petroleum Institute, as first reported yesterday by Axios.
Sommers hasn't confirmed, and an AIC spokeswoman declined comment.
• Quotable: Morgan Stanley M&A chief Robert Kindler this morning to CNBC, in terms of the unpredictable regulatory environment: "If there was ever a time to try something novel, this might be the time."
• Coming attractions: MasterClass, an online education platform known for celebrity-taught classes, is working to finalize a Series D round that could raise around $70 million at a valuation north of $300 million, per multiple sources. Expect it to be insider-led with the usual caveats about nothing being done until all the papers are signed. No comment from the SF-based company, natch.
• All good: Makan Delrahim, head of the Department of Justice's antitrust division, told me yesterday that he does not believe current antitrust rules need to be modernized in light of new technological advancements and platforms. This is in keeping with some of his other public comments.
• Lobby chatter: Microsoft chairman John Thompson yesterday joined Lightspeed Venture Partners as a venture partner, and I caught up with him at the Milken event. Some notes:
He's expecting to put in 40 hours per week at Lightspeed, which he refers to as a "part-time" workload, with plans to lead investments and take board seats.
The informal deal is that the two sides will decide after a year if the arrangement is working. If so, it sounds like he might transition to a more permanent role (i.e., a GP — although he didn't explicitly say that).
He got to know Lightspeed when it invested in his former company, Virtual Instruments.
Thompson has made a number of angel investments, and knows some founders are looking for intros at Microsoft. Does it work? "Sometimes," he said with a smile.
https://www.axios.com/newsletters/axios-pro-rata-723ff068-d778-4201-a679-06fe30e6dca4.html?chunk=1#story1
The BFD
Boeing (NYSE: BA) said it will acquire KLX (Nasdaq: KLXI), a Florida-based aerospace parts and services company, for around $3.2 billion in cash (not including around $1b of assumed debt), or $63 per share. KLX also would spin off its energy services unit.
Why it's the BFD: Because it would expand Boeing's (currently small) share of the aerospace services market, which is generally more profitable than aerospace manufacturing.
Bottom line: KLX shareholders still need to wait for the energy spinoff details before knowing how they fare. The $63 per share price is nearly a 19.5% discount to where KLX shares closed yesterday, but a 17% premium to its December 2017 trades before it announced plans to explore strategic options.
https://www.axios.com/newsletters/axios-pro-rata-723ff068-d778-4201-a679-06fe30e6dca4.html?chunk=2#story2
Venture Capital Deals
• Flexport, a San Francisco-based freight logistics company, has raised $100 million in new funding from Chinese express delivery company SF Express. We hear that the deal was structured as an uncapped SAFE at a 20% discount. Flexport previously raised around $200 million in VC funding, most recently at around a $900 million post-money valuation.
🚑 Crecendo Biologics, a UK-based developer of bispecific T-cell engagers, has raised $70 million in Series B funding. Andera Partners led, and was joined by Quan Capital and return backers Sofinnova Partners, IP Group, EMBL and Takeda Ventures. http://axios.link/mEDm
🚑 Synthorx, a San Diego-based developer of immune-oncology therapeutics, raised $63 million in Series C funding. OrbiMed led, and was joined by Medicxi, Osage University Ventures and return backers Avalon Ventures, RA Capital Management, and Correlation Ventures. http://axios.link/r1Wc
🚑 Attenua, a Mountain View, Calif-based developer of chronic cough medicines, raised $35 million in Series A funding. Omega Funds led, and was joined by Abingworth, OrbiMed and Redmile Group. www.attenua.com
• Hustle, a San Francisco-based P2P messaging platform, raised $30 million in Series B funding. Insight Venture Partners led, and was joined by GV and return backer Salesforce Ventures. www.hustle.com
• Bizongo, a Mumbai-based B2B tech platform for packaging solutions, raised $22 million in Series B funding. B-Capital led, and was joined by IFC and return backers Accel and IDG Ventures. www.bizongo.in
🚑 Suki (f.k.a. Robin AI), a Redwood City, Calif.-based developer of a digital voice assistant for doctors, raised $15 million in new funding. Venrock led, and was joined by First Round Capital and Social Capital. http://axios.link/xY4G
• LeaseLock, a Marina Del Rey, Calif.-based insure-tech startup focused on apartment renters, raised $10 million in Series A funding. Wildcat Venture Partners led, and was joined by Liberty Mutual Strategic Ventures, American Family Ventures and Moderne Ventures. http://axios.link/bgoo
• Samco, a Mumbai-based discount brokerage, raised $7.5 million in Series B funding from firms like Bay Capital Investment Partners. http://axios.link/Fim8
• Substack, a San Francisco-based provider of tools to publish subscription newsletters, has raised $2 million in seed funding from firms like The Chernin Group, Fifty Years, Zhen Fund and Garage Capital. http://axios.link/Lu4Z
• Covee, a London-based "decentralized teamwork" startup, raised €1.35 million in seed funding led by LocalGlobe. www.covee.network
• AMCS, a provider of software and vehicle technology for the waste, recycling and material resources industries, raised an undisclosed amount of funding from Insight Venture Partners and Ireland Strategic Investment Fund. www.amcsgroup.com
https://www.axios.com/newsletters/axios-pro-rata-723ff068-d778-4201-a679-06fe30e6dca4.html?chunk=3#story3
Private Equity Deals
🚑 Dentalcorp, a network of general and specialist dental clinics in Canada, raised an undisclosed amount of funding from L Catterton. www.dentalcorp.ca
• Hellman & Friedman has agreed to acquire retirement services company Financial Engines (Nasdaq: FNGN) for around $3.02 billion in cash ($45 per share), with plans to merge it with existing H&F portfolio company Edelman Financial Services. http://axios.link/VspU
🚑 HGGC has agreed to acquire RPX Corp. (Nasdaq: RPXC), a San Francisco-based provider of patent risk and discovery management solutions, for $555 million, or $10.50 per share (3% discount to yesterday's closing price). www.rpxcorp.com
• Highline Aftermarket, a Memphis, Tenn.-based portfolio company of The Sterling Group, has acquired South/Win, a Greensboro, N.C.-based manufacturer of automotive fluids. www.highlineaftermarket.com
• Implus, a Durham, N.C.-based footwear company owned by Berkshire Partners, has acquired Stabil, a Biddeford, Maine-based maker of performance footwear traction products. www.implus.com
• Lantern Partners is in advanced talks to acquire bankrupt film and television studio Weinstein Co. for $310 million, per Reuters. http://axios.link/DVNl
• Marketo, a portfolio company of Vista Equity Partners, has acquired Bizible, a Seattle-based marketing performance management software maker that had raised around $10 million from firms like Scale Venture Partners and Madrona Venture Group. http://axios.link/WAdW
• Permira has agreed to acquire Cisco Systems' (Nasdaq: CSCO) Provider Video Software Solutions business, which Cisco had originally acquired in the $5 billion takeover of Israel's NDS (whose shareholders at the time included Permira). http://axios.link/k07v
• Platinum Equity has agreed to acquire the global production mail business of Pitney Bowes (NYSE: PBI) for $361 million. www.pitneybowes.com
• ProAmpac, a Cincinnati-based packaging company owned by Pritzker Group Private Capital, has acquired Gateway, a White House, Tenn.-based maker of flexible packaging. www.proampac.com
• SunSource, an Addison, Ill.-based portfolio company of Clayton Dubilier & Rice, has acquired Ryan Herco, a Burbank, Calif.-based distributor of hydraulic and fluid control power products, from Greenbriar Equity Group. www.rhfs.com
• Validity, a Boston-based provider of data quality and compliance solutions, has raised an undisclosed amount of funding from Silversmith Capital Partners. www.validity.com
• Warren Equity Partners has acquired the solid waste subsidiaries of Meridian Waste Solutions (Nasdaq: MRDN). http://axios.link/D46E
https://www.axios.com/newsletters/axios-pro-rata-723ff068-d778-4201-a679-06fe30e6dca4.html?chunk=4#story4
Public Offerings
• Banco Agibank, a Brazilian online lender, filed for a Sao Paulo IPO. http://axios.link/KFuY
🚑 Evelo Biosciences, a Cambridge, Mass.-based developer of monoclonal microbials for treating inflammatory diseases, set its IPO terms to 5.3 million shares at $15-$17. It would have a fully-diluted market value of $563 million, were it to price in the middle. The pre-revenue company plans to trade on the Nasdaq under ticker EVLO, with Morgan Stanley as lead underwriter. It has raised over $170 million in VC funding from Flagship Pioneering, GV, Celgene, Alexandria Venture Investments and the Mayo Clinic.
• Salini Impregilo (Milan: SALI), an Italian construction company, is considering a U.S. listing. http://axios.link/AA2v
https://www.axios.com/newsletters/axios-pro-rata-723ff068-d778-4201-a679-06fe30e6dca4.html?chunk=5#story5
Liquidity Events
• High Road Capital Partners has sold All Integrated Solutions, a Wisconsin-based distributor of industrial OEM fasteners, to MSC Industrial Supply (NYSE: MSM) for approximately $86 million.
🚑 Marlin Equity Partners has agreed to buy RedBrick Health, a Minneapolis-based provider of workplace wellness programs, per an FTC filing. RedBrick has raised around $110 million in VC funding from firms like Deerfield Management, Volition Capital, HLM Venture Partners, Highland Capital Partners, Versant Ventures, Waterline Ventures and Kleiner Perkins. http://axios.link/kg3x
https://www.axios.com/newsletters/axios-pro-rata-723ff068-d778-4201-a679-06fe30e6dca4.html?chunk=6#story6
More M&A
• Schneider Electric (Paris: SCHN) agreed to acquire the electrical and automation business of India's Larsen & Toubro for around $2.11 billion. http://axios.link/uFSt
https://www.axios.com/newsletters/axios-pro-rata-723ff068-d778-4201-a679-06fe30e6dca4.html?chunk=7#story7
Fundraising
• Goodwater Capital is raising up to $350 million for its third VC fund, per an SEC filing. www.goodwatercap.com
https://www.axios.com/newsletters/axios-pro-rata-723ff068-d778-4201-a679-06fe30e6dca4.html?chunk=8#story8
It's Personnel
• Don Goin, former CIO for Capital One and Santander Consumer USA, has joined Naya Ventures as an entrepreneur-in-residence. www.nayaventures.com
https://www.axios.com/newsletters/axios-pro-rata-723ff068-d778-4201-a679-06fe30e6dca4.html?chunk=9#story9