Axios Pro Rata
July 12, 2017
You're invited to join Axios and NBC News tomorrow morning in downtown D.C for a discussion of the U.S. economy, with Sen. Debbie Stabenow (D-MI) and Congressman Jeb Hensarling (R-TX). It will be moderated by Axios CEO Jim VandeHei and "Meet the Press" host Chuck Todd. Please RSVP by going here.
Top of the Morning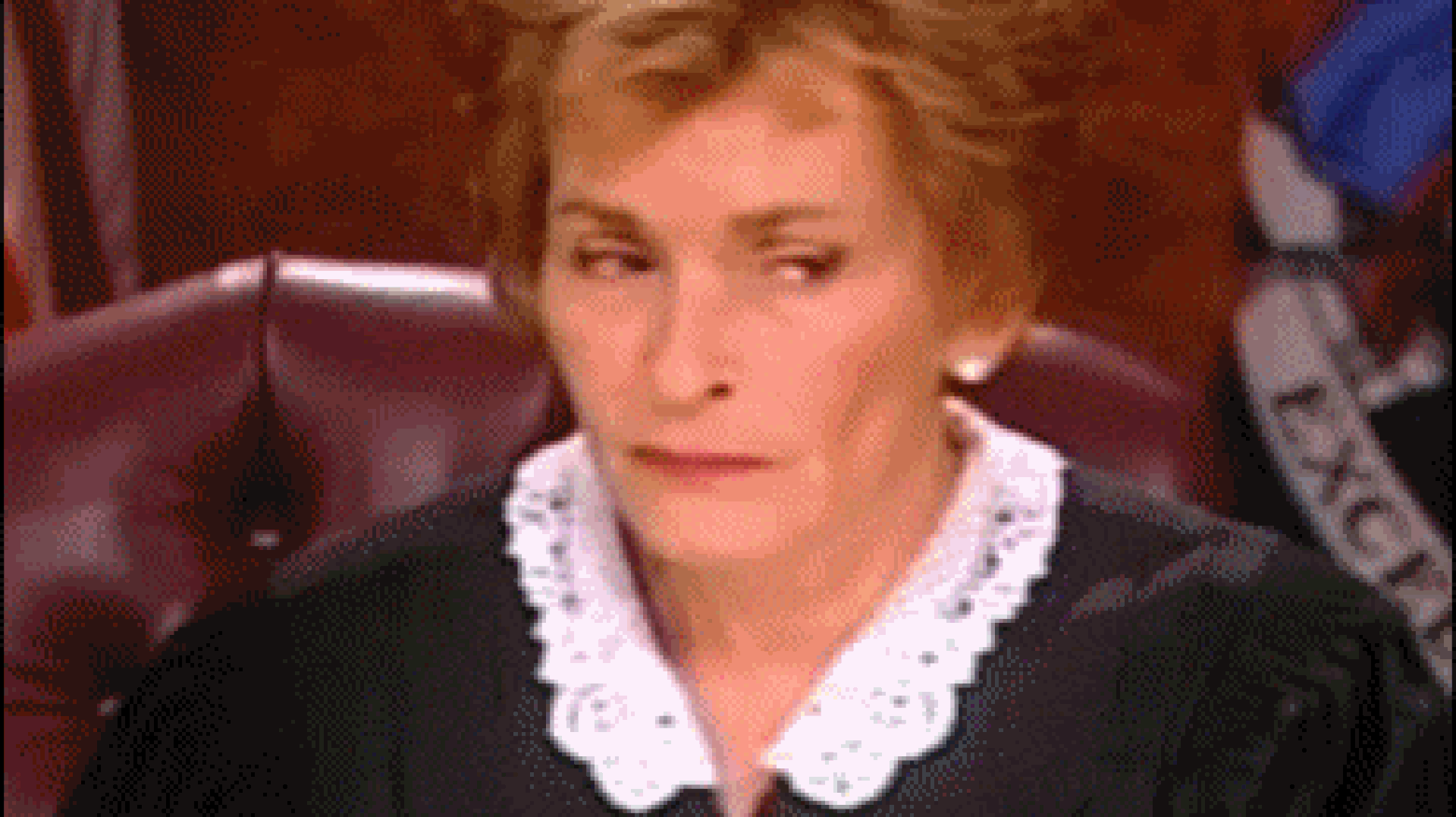 • It gets worse: Frank Artale, a former Microsoft executive and co-founder of VC shop Ignition Partners, last night resigned at the firm's request, following two allegations of inappropriate conduct (one of which came last year, the other of which came earlier this month).
From an Ignition statement made last night:
"We took this serious and near-immediate step, in part, due to this complaint, combined with a third-party accusation of inappropriate conduct by Mr. Artale in 2016. At that time, we engaged outside counsel and conducted an exhaustive investigation into the event. While the investigation did not substantiate the allegations, it did indicate that he demonstrated poor judgment, which we addressed with him. Following that report, we retained an expert consultant to conduct sensitivity and anti-harassment training."
Like with 500 Startups – whose new CEO Christine Tsai continues to refuse interviews – there are going to be additional questions for Ignition Partners about how it handled the earlier complaint. And also about what LPs did, and didn't, know.
Ignition currently is investing out of a $200 million fund raised in 2015.
• Conflicts all over the place: The NY Times reports that Steve Bannon and Jared Kushner asked Steven Feinberg, head of Cerberus Capital Management, to develop proposals for sending private contractors to Afghanistan in lieu of thousands of U.S. troops. Why Feinberg, outside of his friendship with President Trump? Probably because Cerberus owns massive military contractor Dyncorp International. Also asked to work with Feinberg was Blackwater founder Erik Prince.
Broken deal: The two businessmen reportedly presented their ideas this past weekend to Defense Sec. Jim Mattis, who politely brushed them off.
• Step down: Lyon Wong has resigned as a general partner of Spectrum 28, the Silicon Valley venture capital firm he co-founded in 2015, Axios has learned. The official reason is "urgent personal and family matters," although word is that disagreements with fellow co-founder Kent Ho also played a role. And, since it now needs to be said, a source insists that "this is not a Binary Capital sort of situation."
Who? Prior to co-founding Spectrum 28, Wong was a partner with Lightspeed Venture Partners.
What now: Wong's resignation triggered a key-man provision on Spectrum 28's debut fund, which closed on around $170 million late last year (around 30% committed so far). The fund has temporarily been put into limited operations, as Kent Ho works to secure LP approval to take over as sole general partner.
Ho's statement to Axios: "The entire Spectrum 28 team and I are grateful for Lyon's contributions. I am working with Spectrum 28's Limited Partners to continue managing the fund and supporting our portfolio companies through this transition."
• Ephemeral returns: Snap shares sank more than 8% yesterday, on a downgrade from Morgan Stanley. Yes, the same Morgan Stanley that led the company's IPO just a few months back.
• Self-aware: In May we reported that Google was launching an AI-focused investment platform. Yesterday it became official and is called Gradient Ventures.
• Fed notes: Axios' Chris Matthews has read Janet Yellen's prepared testimony today for the House Financial Services Committee, and gives this upshot: "She's say that falling inflation rates since the beginning of the year won't shake the Fed's resolve to move ahead with interest rate hikes this year. In a nod to the theory that an aging population will keep a damper growth, however, she'll say that markets should expect interest rates to settle at levels well below pre-crisis norms."
• Today in Theranos: The floundering blood-testing company is looking to sublet all or part of its Palo Alto headquarters, per a CBRE listing. This is the massive Page Mill Rd. facility that Theranos built on top of a former former Wall Street Journal printing facility (yeah, let that symmetry sink in for a moment).
• Talk therapy: Depression among entrepreneurs too often remains a taboo subject, but venture capitalist Brad Feld and ex-venture capitalist Jerry Colonna – both of whom have been diagnosed with depression – have been working to change that. They recently discussed the issue with NPR, and you can listen here.
The BFD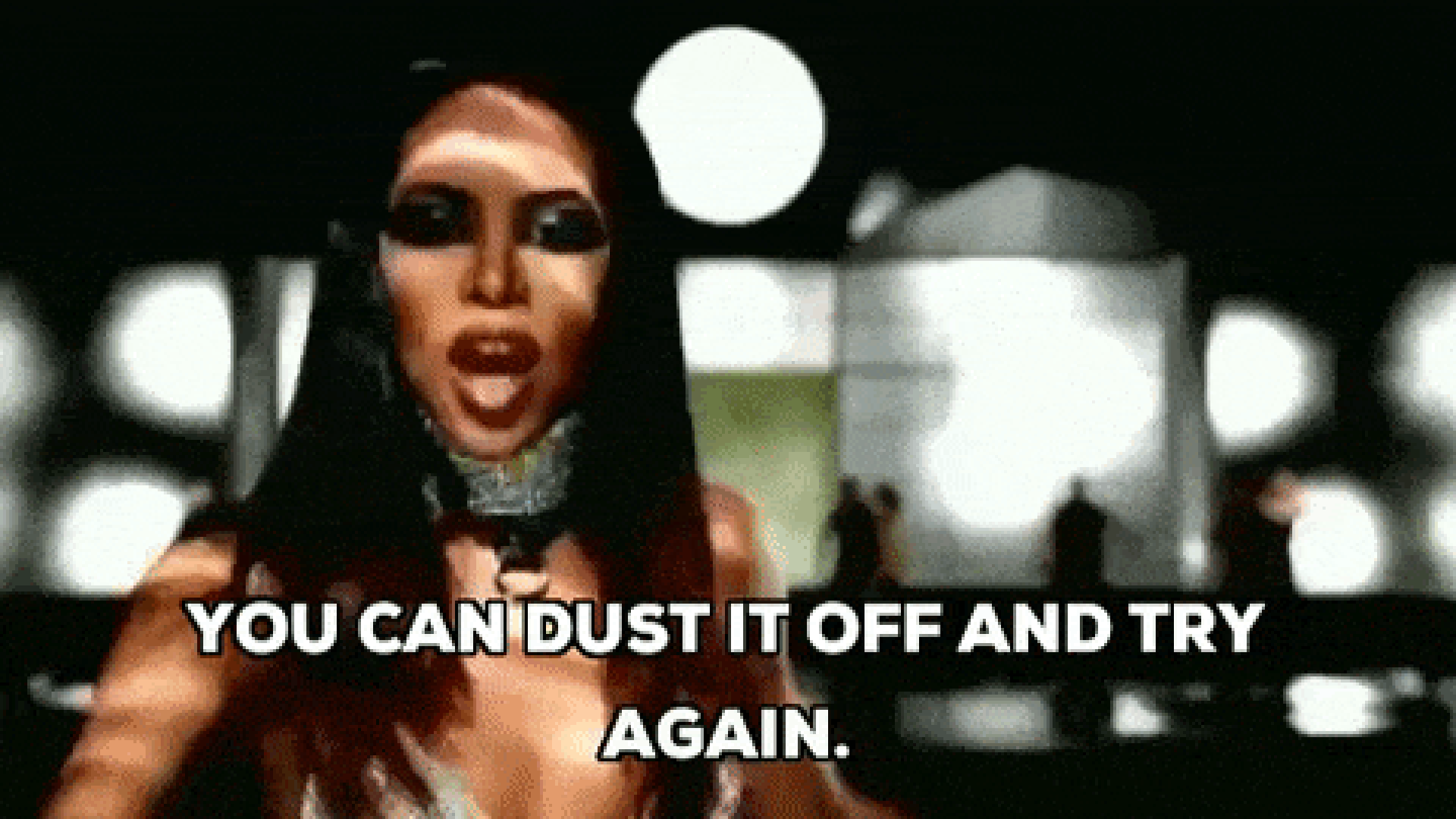 Ant Financial, the finance affiliate of China's Alibaba Group (NYSE: BABA), has refiled for U.S. regulatory approval to acquire Dallas-based money transfer company MoneyGram International (Nasdaq: MGI) for $1.2 billion, according to Reuters. This comes after Ant Financial was unable to obtain CFIUS clearance during the initial 75-day waiting period.
Why it's the BFD: This deal represents a key test for how the Trump-era CFIUS views Chinese acquisitions of U.S. companies that could have national security implications. And that's before the states get to weigh in, given that Ant Financial still needs around two dozen more states to grant it money transmitter licenses.
Bottom line: "A CFIUS refile does not necessarily mean that a deal will be rejected, although it does indicate increased government scrutiny. More deals have had to be refiled with CFIUS following the inauguration of U.S. President Donald Trump in January, as several key positions at several government departments remain vacant or have taken too long to be filled." – Greg Roumeliotis, Reuters
Venture Capital Deals
• SenseTime, a Beijing-based developer facial recognition technology, has closed its tranched-out Series B funding with $410 million raised at a post-money valuation of around $1.47 billion. The initial close came last December and was led by CDH Investments, while a secondary close was led by Sailing Capital. Other backers include Dalian Wanda Group, StarVC, China International Capital Co-Stone Capital, China Merchants Securities International, Morningside Venture Capital, Everbright-IDG Industrial Fund, Advantech Capital, Zhongping Guoyu Asset Management, Huarong International Financial, TCL Capital and Infore Group. http://bit.ly/2sPdLoC
• Revolut, a London-based provider of bank-less financial services, has raised $66 million in Series B funding. Index Ventures led the round, and was joined by Balderton Capital and Ribbit Capital. http://tcrn.ch/2uPDrCU
• Zhenkunhang, a Chinese e-commerce platform for industrial products, has raised around $52 million in Series B funding. Eastern Bell Venture Capital led the round, and was joined by Shenzhen Cowin Venture Capital Investments. http://bit.ly/2u7U53a
• Move Guides, a London-based SaaS platform for employee relocation, has raised $48 million in Series C funding from Future Fund, NEA and Notion Capital. http://tcrn.ch/2uen99w
• Transfix, a New York-based logistics intelligence software and truckload marketplace, has raised $42 million in Series C funding. NEA led the round, and was joined by Canvas Ventures and Lerer Hippeau Ventures. www.transfix.com
• ZeroFOX, a Baltimore-based provider of social media and digital disk monitoring solutions, has raised $40 million in new VC funding. Redline Capital Management and Silver Lake Waterman co-led the round, and were joined by return backers NEA, Highland Capital Partners and Core Capital. www.zerofox.com
• Lianshang, a Chinese B2B fabric trading platform, has raised $30 million in "pre-Series C" funding. China Renaissance Private Equity Fund and Fengshang Capital co-led the round, and were joined by return backers IDG Capital and China Growth Capital. http://bit.ly/2tHwFAl
🚑 Allurion Technologies, a Natick Mass.-based maker of a "procedureless" gastric balloon for weight loss, has raised $27 million in Series C funding led by return backer Romulus Capital. Other investors include Cogepa Investments and Innovation Development Oman. http://bit.ly/2uQA5Q8
• Shanghai Slamtec, a Chinese provider of laser sensor solutions for robot localization and navigation, has raised around $22 million in new VC funding. An investment fund managed by Chinese Academy of Sciences led the round, and was joined by ChinaEquity Group Inc. and Shenzhen Guozhong Venture Capital Management. http://bit.ly/2sPnKtP
• Gong.io, a Palo Alto, Calif.-based provider of sales conversion intelligence SaaS, has raised $20 million in Series A-1 funding. Norwest Venture Partners and Shlomo Kramer co-led the round, and were joined by Wing Venture Capital and NextWorld Capital. http://tcrn.ch/2uQa6Iv
• Clear Ballot, a Boston-based developer of election technologies, has raised $18 million in new VC funding from Bessemer Venture Partners, Ventureforgood, DN Capital, Peter Lynch, Steve Papa and Michael Porter. http://bit.ly/2u7Rx56
• Voices.com, a Canadian VOIP marketplace, has raised $18 million in growth equity funding from Morgan Stanley Expansion Capital. www.voices.com
• Ephesoft, a Laguna Hilla, Calif.-based provider of document capture and analytics solutions for "extracting meaning" from unstructured content, has raised $15 million in Series A funding from Mercato Partners. www.ephesoft.com
• Care/Of, a New York-based personalized vitamin and supplement company, has raised $12 million in Series A funding. Goodwater Capital led the round, and was joined by Tusk Ventures, RRE Ventures, the co-founders of InVision seed backer Juxtapose. www.takecareof.com
• Engage3, a Davis, Calif.-based competitive intelligence and consumer engagement platform, has raised $12 million in Series B funding. Kayne NewRoad Ventures led the round, and was joined by Pereg Ventures and Moneta Ventures. www.engage3.com
• SiteTraker, a Montclair, N.J.-based program and asset management platform for infrastructure and capital project execution, has raised $11 million in Series A funding led by NEA. www.sitetraker.com
• Curve, a London-based platform for consolidating payment cards, has raised $10 million in Series A funding from Santander InnoVentures, Investec, Connect Ventures, Speedinvest, Oxford Capital, Breega Capital, and Samos Investments. http://tcrn.ch/2tdnNPM
Inventys, a Vancouver-based developer of a carbon dioxide capture process, has raised C$10 million in Series B funding. Husky Energy led the round, and was joined by return backers The Roda Group and Chrysalix Energy Venture Capital. http://bit.ly/2udjtE6
• Aptrinsic, a San Mateo, Calif.-based startup that helps enterprise SaaS companies personalize their products, has raised $7.2 million in Series A funding co-led by Storm Ventures and Opus Capital. www.aptrinsic.com
• Qloo, a New York-based AI platform designed to understand patterns in consumer preference, has raised $6.5 million in new VC funding from AXA Strategic Ventures and Elton John (yup, you read that correctly). http://tcrn.ch/2vaKtkM
• Datatron, an AI assistant for corporate employees to access real-time and historical data, has raised $2.7 million in seed funding from Start X, Credence Partners, Authentic Ventures, Enspire Partners, Plug and Play and 500 Startups. http://tcrn.ch/2uaZcyX
Private Equity Deals
• AudienceView, a Toronto-based provider of e-commerce solutions to the live event market, has acquired TheaterMania, a New York-based provider of live event information and ticketing solutions, for an undisclosed amount. AudienceView backers include Rubicon Technology Partners, while TheaterMania had raised funding from ff Venture Capital. http://bit.ly/2tMgYGI
⛽ Bruin E&P Partners, backed by ArcLight Capital Partners, has agreed to acquire most of the North Dakota shale assets of Halcón Resources (NYSE: HK) for $1.4 billion in cash. http://reut.rs/2tdIMSr
⛽ Canada Pension Plan Investment Board has agreed to acquire Royal Dutch Shell's stake in the Corrib gas venture in Ireland for upwards of $1.23 billion (including $947 million upfront). http://reut.rs/2udCV3R
🌽 Dow Chemical Co. (NYSE: DOW) has agreed to sell some of its Brazilian corn seed business to the CITIC Agri Fund for $1.1 billion. For Dow, the deal is to help gain regulatory approval for its pending $130 billion merger with DuPont. http://reut.rs/2tHAJR7
• L Catterton has acquired a minority equity stake in Equinox, a New York-based owner and operator of high-end fitness clubs, for an undisclosed amount. www.equinox.com
• Linde AG and Praxair (NYSE: PX) are in talks with private equity firms – including Advent International, Carlyle Group and CVC Capital Partners – about possible divestitures that could preempt regulator opposition to their pending $73 billion merger, according to Bloomberg. https://bloom.bg/2t0zpuf
• Marlin Equity Partners has acquired Zetta, a Sunnyvale, Calif.-based provider of cloud-based backup and disaster recovery solutions, and merged it with existing Marlin portfolio company Arcserve. No financial terms were disclosed. Sellers include Foundation Capital and Jackson Square Ventures. http://strib.mn/2tHK8bC
• Teasdale Latin Foods, an Atwater, Calif.-based portfolio company of Snow Phipps Group, has acquired Rudy's Tortillas, a Carrollton, Texas-based provider of tortillas and chips into the foodservice channel. No financial terms were disclosed. www.teasdalefoods.com
• White Wolf Capital has acquired a majority stake in Astro-Tek, an Anaheim, Calif.-based maker of equipment for aerospace and defense companies to make, test and maintain aircraft, satellites, rockets and missiles. No financial terms were disclosed. www.astro-tek.com
Public Offerings
🚑 PetIQ, an Eagle, Idaho-based maker of prescription pet medications, OTC flea/tick preventatives and related products, has set its IPO terms to 5.67 million shares being offered at between $14 and $16 per share. It would have an initial market cap of around $302 million, were it to price in the middle of its range. The company plans to trade on the Nasdaq under ticker symbol PETQ, with Jefferies and William Blair serving as co-lead underwriters. The company reports $4 million of net income on around $200 million of revenue for 2016. Shareholders include Eos Partners (45% pre-IPO stake). www.petiq.com
• Razer Inc., a San Francisco-based maker of gaming hardware and accessories, is hoping to be valued at upwards of $5 billion in its upcoming Hong Kong IPO, per Bloomberg. Shareholders include Accel, IDG Capital Partners, Banyan Capital, Horizons Ventures and Digital Grid. https://bloom.bg/2t2N8As
Liquidity Events
• ABM Industries (NYSE: ABM) has agreed to acquire GCA Services Group, a Cleveland-based provider of building maintenance services, from Thomas H. Lee Partners and Goldman Sachs for around $1.25 billion in cash and stock ($851m/$399m split). http://reut.rs/2vbM61N
More M&A
• Legend Holdings of China is in talks to acquire around a 90% stake in Banque Internationale à Luxembourg from Qatari investment firm Precision Capital, according to Reuters. The deal could be valued at between €1.1 billion and €1.5 billion. http://reut.rs/2tMFB6e
• Wells Fargo (NYSE: WFC) has agreed to sell its share registration business to UK-based Equiniti Group (LSE: EQN) for $227 million. http://reut.rs/2vbH4lK
Fundraising
• Babel Ventures, a San Francisco-based VC firm focused on underserved founders, has raised $30 million for its debut fund. http://bit.ly/2sNwrVE
It's Personnel
• Diego Aragão has joined BofA Merrill Lynch as head of Brazil M&A. He previously was with Credit Suisse.
• Michael Carter, former COO at Magnetar Capital, has joined FS Investments as EVP and head of strategy. www.fsinvestments.com
• Todd Klein (ex-SWaN & Legend Ventures) has joined Revolution Growth as a partner. The firm also promoted Steve Murray to managing partner, Evan Morgan to special partner and hired Luisa Sucre (ex-GCM Grosvenor) as an analyst. www.revolution.com
• Bill McLeod has joined private equity placement agent Eaton Partners as a managing director, and head of a new San Francisco office. McLeod previously was a managing director in the equities group of Stifel Financial, which bought Eaton Partners in 2015. www.eatonpartnersllc.com
• Michael Ronen, former COO of Goldman Sachs' global TMT group, has agreed to join SoftBank Vision Fund this fall. He will relocate from New York to Silicon Valley. https://bloom.bg/2u8c61d
Final Numbers: Q2 VC funding by region