Axios Pro Rata
October 31, 2018
Greetings from the home office, where it's good to be back after a single-day roundtrip between Boston and Los Angeles. Remember that you can send me feedback, news or scoop via email (just hit reply) or my anonymous tip line (http://axios.com/tips). Here we go...
Top of the Morning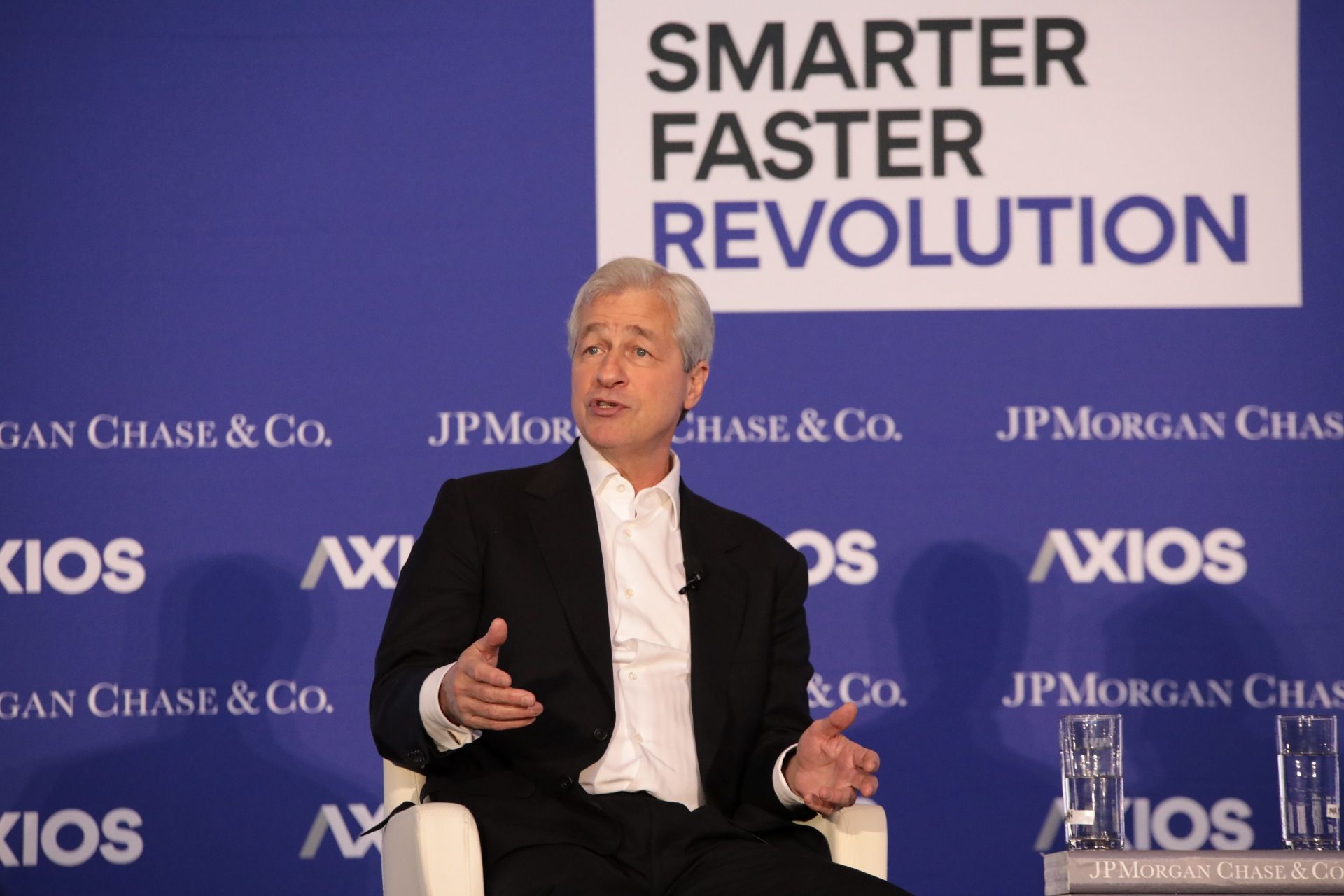 Jamie Dimon acknowledged during yesterday's Axios event at UCLA that pulling out of his speaking role at the Future Investment Initiative in Riyadh was basically a PR move that won't affect Saudi government behavior, adding it was done because JPMorgan "couldn't be seen in any way condoning" the murder of Jamal Khashoggi.
Dimon made a similar "you need to be at the table to engage" argument that he's made when it comes to meeting with President Trump, despite their public disagreements.
There are no plans to pull employees out of Saudi Arabia or to reduce doing business inside the country. "We will now abide by what the American government decides, not what JPMorgan decides," echoing a similar theme to what other CEOs have said.
Dimon clearly doesn't like the term "trade war," namely because he thinks it cheapens the word "war." So he stuck with his prior phrasing of "trade skirmish" to describe current U.S.-China relations, and said it would expand into a "trade battle" were Trump to impose tariffs on all imported Chinese goods, as he is threatening to do if an upcoming meeting with Xi Jinping isn't productive.
A true trade war, he adds, only occurs when "people stop trading with each other, they immediately change supply lines and that will rattle the global economy."
No 2020 presidential foray for Dimon, who said he can't see how a Wall Street banker gets the Democratic Party nomination. He also doesn't expect to ever run for any public office.
Dimon last year called Bitcoin a "fraud," but later seemed to soften his tone. Here's what he told me yesterday: "I never changed what I said, I just regret having said it. I didn't want to be the spokesman against Bitcoin. I don't really give a shit."
• PE earnings: The Carlyle Group reported economic net income of 25 cents per share for Q3, less than half of analyst expectations of 51 cents and Carlyle's own 56 cent ENI from the year-earlier period. Apollo Global Management reported 83 cents per share, which missed both analyst estimates (99 cents) and it's Q3 2017 mark of $1.07 per share.
• Cryptoversary: Bitcoin's founding white paper, written by the mysterious "Satoshi Nakamoto," was published ten years ago today.
🎧 Pro Rata Podcast: Kim Hart filled in for me yesterday, and focused on proposed changes to international tax laws on tech companies. Listen here.
The BFD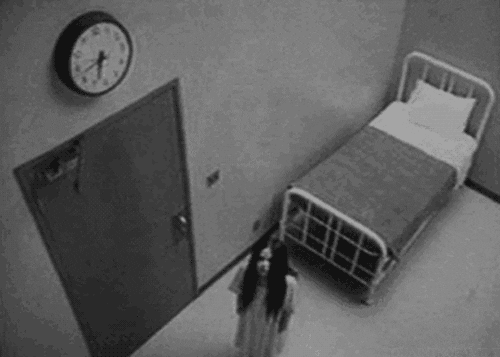 Platinum Equity is in talks to buy Jostens, a Minneapolis-based maker of class rings and yearbooks, for around $1.3 billion from Newell Brands (NYSE: NWL), per Reuters.
Why it's the BFD: Because the reported price tag would represent around a $200 million loss for Newell, whereas Jostens' three previous private equity owners all generated positive returns on investment.
Bottom line: "The deal would mark the latest divestiture for Newell. The maker of Rubbermaid, Crock-Pot slow cookers and Yankee Candles has been unloading some of its branded products businesses in an effort to move toward higher-margin consumer products, after more than doubling in size by acquiring Jarden Corp. in 2016." — Joshua Franklin & Harry Brumpton, Reuters
Venture Capital Deals
• Monzo, a British challenger bank, raised £85 million in new funding at a £1 billion pre-money valuation. Accel and General Catalyst co-led, and were joined by return backers Passion Capital, Goodwater, Thrive Capital, Orange Digital Ventures and Stripe. http://axios.link/9gXZ
• Deliv, a Menlo Par-based same-day delivery service., raised $40 million in Series C funding from Google, Clayton Venture Partners, UPS, General Catalyst, Macerich Co., PivotNorth, RPM Ventures and Upfront Ventures. http://axios.link/2TYx
• Handshake, a San Francisco-based career network for U.S. college students, raised $40 million in Series C funding. EQT Ventures led, and was joined by Chan Zuckerberg Initiative, Omidyar Network and Reach Capital. http://axios.link/CAkl
• AppZen, a San Jose, Calif.-based provider of AI solutions for expense report auditing automation, raised $35 million in Series B funding. Lightspeed Venture Partners led, and was joined by return backers Redpoint Ventures and Resolute Ventures. http://axios.link/FBCd
• HeadSpin, a Mountain View-based provider of mobile app performance software, raised $20 million in Series B funding at a $500 million valuation from Iconiq Capital, Battery Ventures and EQT Ventures. http://axios.link/TJ1y
• Jackpocket, a New York-based mobile lottery startup, raised $16 million in Series B funding. Conductive Ventures led, and was joined by DCM Ventures, David Stern and return backers BlueRun Ventures, Bullpen Capital, DCG and Subversive Capital. http://axios.link/TAR9
• ZypMedia, a San Francisco-based local advertising startup, raised $5.6 million in Series C funding from Archer Venture Capital, US Venture Partners and Sinclair. www.zypmedia.com
🚑 Visla Labs, a San Francisco-based AI medical diagnostics platform for radiology, raised $3 million in seed funding. Lux Capital led, and was joined by Dick Costolo and Adam Bain. www.visla.ai
🚑 Aura, an app for emotional wellbeing, raised $2.7 million in seed funding from Cowboy Ventures and Reach Capital. http://axios.link/kfl6
Private Equity Deals
• Advent International is merging Noosa Yoghurt, an Bellvue, Colo.-based yogurt company it acquired in 2014, with fellow portfolio company Sovos Brands. http://axios.link/gTqi
• Anchor Equity Partners invested $110 million for a majority stake in the gaming unit of Japanese messaging app Line. http://axios.link/GsMS
🍕 Bain Capital and CVC Capital Partners are among the bidders for pizza chain Papa John's (Nasdaq: PZZA), according to Reuters. http://axios.link/3DHV
🚑 Calera Capital acquired a majority stake in ImageFirst, a Radnor, Penn.-based provider of laundry services to the healthcare market. www.imagefirst.com
• Consilio, a Washington, D.C.-based portfolio company of GI Partners, acquired DiscoverReady, a New York-based provider of e-discovery, document review and compliance software, from Bayside Capital. www.consilio.com
• PropertyGuru, a Singapore-based property listings firm, raised $144 million from KKR. http://axios.link/qWQD
Liquidity Events
• H/2 Capital Partners is officially seeking a buyer for British senior car homes operator Four Seasons, after majority equity owner Terra Firma missed a debt payment. http://axios.link/tC2K
• HgCapital is prepping a sale process for British special effects company Foundry, which could fetch at least £400 million, per PE News. http://axios.link/RKlo
More M&A
🚑 Allergan (NYSE: AGN) CEO Brent Saunders said in an earnings call that he's disappointed in the prices being offered for the company's women's health and infectious disease units, which have been on the block since May. http://axios.link/hAdj
⛽ Chesapeake Energy (NYSE: CHK) agreed to buy Houston-based oil and gas producer WildHorse Resource Development Corp. (NYSE: WRD) for nearly $4 billion in cash and stock, with Chesapeake shares falling more than 12% on the news. http://axios.link/N486
⛽ Electricity North West, a British electricity utility whose shareholders include JPMorgan Chase, is prepping a sale that could fetch £2 billion, per Sky News. http://axios.link/oXmI
• Ferrovie dello Stato, a state-controlled railroad company in Italy, said it will bid to take over troubled air carrier Alitalia. http://axios.link/MW87
• Quad/Graphics (NYSE: QUAD) agreed to buy rival printing firm LSC Communications (NYSE: LKSD) for around $1.4 billion in stock. http://axios.link/32Qf
🚲 Sports Direct (LSE: SPD) acquired British cycling retailer Evans Cycles, which had just fallen into administration. http://axios.link/f6VH
🚑 Thermo Fisher Scientific (NYSE: TMO) is considering a sale of its anatomical pathology unit, which could fetch around $1 billion, per Bloomberg. http://axios.link/H5RI
• William Hill (LSE: WMH) offered to buy Sweden-listed online gaming company Mr Green & Co. for around $308 million. http://axios.link/cPSa
Fundraising
• H.I.G. Capital raised $3 billion for a new buyout fund focused on companies with EBITDA of between $25 million and $100 million. www.higcapital.com
• True Ventures raised $350 million for its fifth flagship fund and $285 million for its third follow-on fund. http://axios.link/dXf6
It's Personnel
• Larry Cook joined Omidyar Network as head of fund operations, per his LinkedIn profile. He previously was Intel Capital's finance director.
• Gary Ginsberg, former head of communications at Time Warner, is joining SoftBank as its global head of communications. http://axios.link/vw9j
Final Photo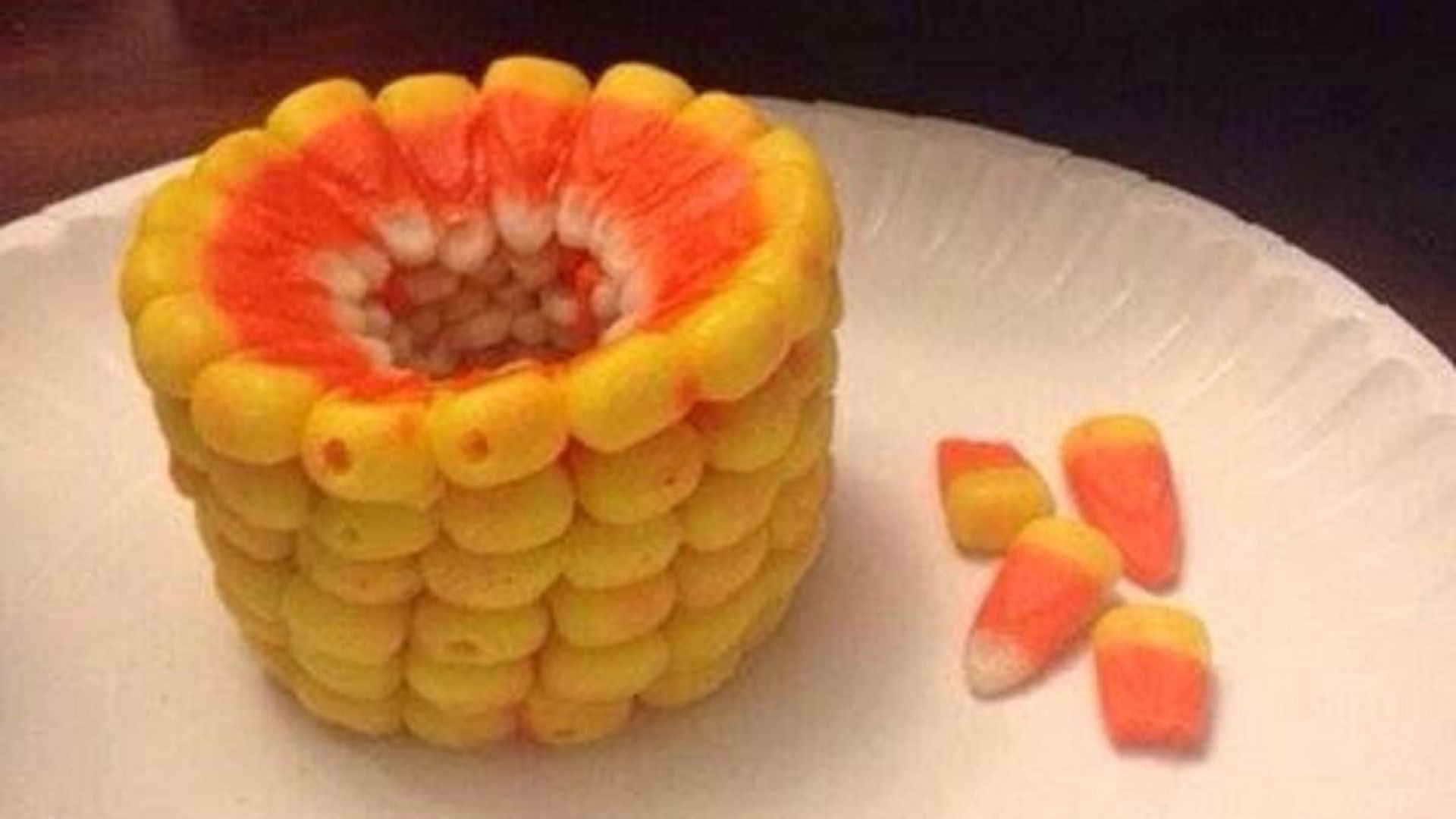 🎃 Until yesterday, I didn't realize why it was called candy corn. So this is for my fellowship of the ignorant. Happy Halloween!