Axios Pro Rata
February 15, 2019
Top of the Morning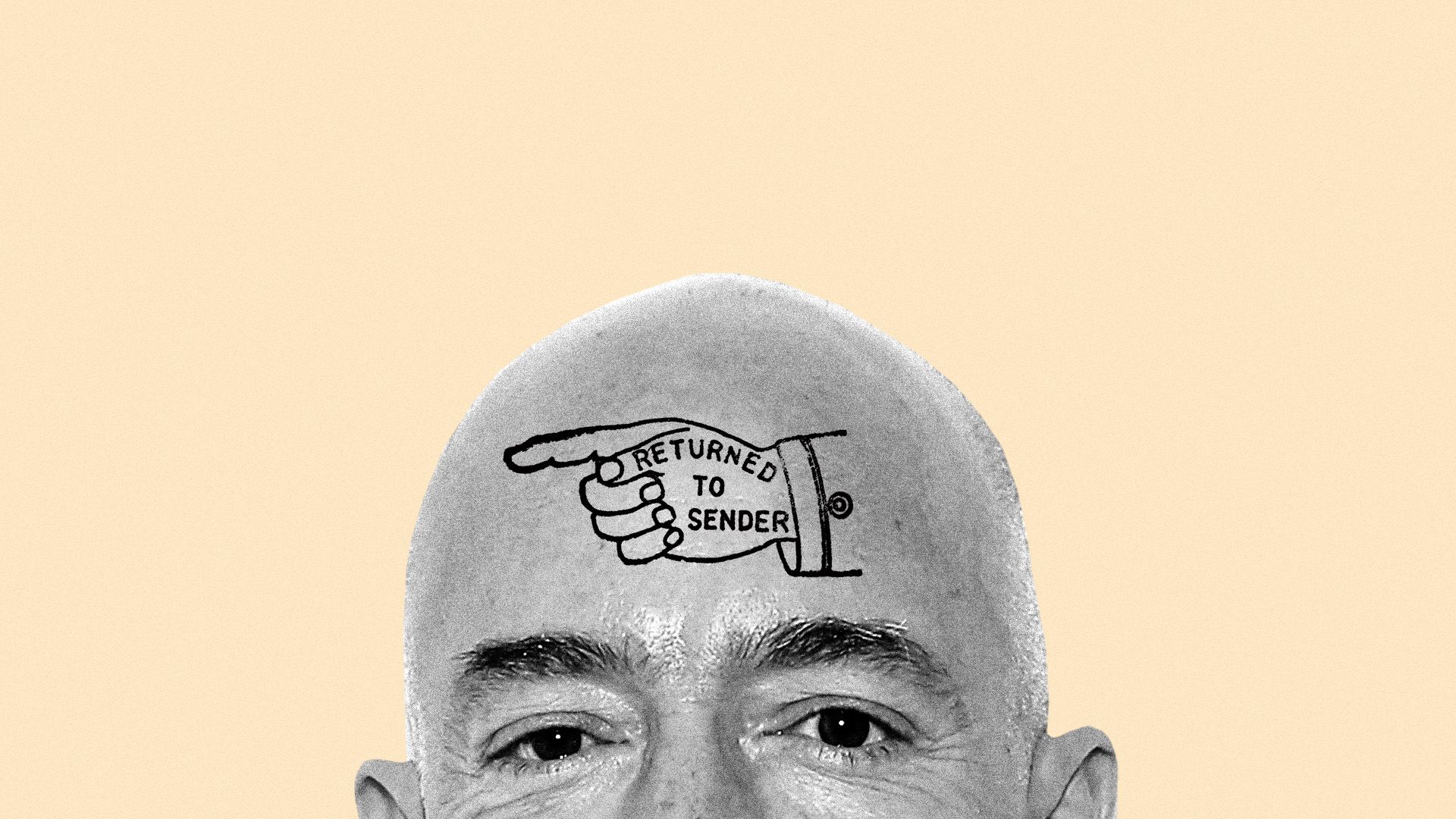 Silicon Valley has been shaken over the past two years by the recognition that Americans don't always believe big tech is making the world a better place. It was a tough epiphany for the leaders of companies like Facebook, Twitter and Google, who have vacillated between defensive and apologetic — working through their stages of grief.
But it seems that Amazon either wasn't paying attention or thought itself to be a prime exception. And when finally confronted with disapproval, it lashed out. Like the popular but insecure kid who learns that some classmates said unkind thing behind his back.
Amazon spent more than a year, and countless dollars and hours, to determine the ideal location(s) to house tens of thousands of new employees. It was a strategic imperative. And now, suddenly, it's not? What are shareholders to make of that reversal?
Amazon seems to feel burned by NYC Mayor De Blasio and NY Gov. Cuomo, likely following their advice to cut out certain local politicians from the negotiation process. But Amazon should have enough savvy to know that the success of any such project requires buy-in, or at least transparency, among all major stakeholders. Civic politics 101.
It's mind-numbing that certain NYC politicians, including AOC, are gloating over Amazon's decision to bail. Maybe if she and others had worked for months to negotiate and ultimately couldn't find a workable compromise. But that's not what happened.
And the notion that this somehow frees up $3 billion for other efforts is just plain wrong (the actual figure is around $500 million).
But, at the same time, it's disingenuous for an Amazon policy spox to tell NBC that AOC's criticism was a significant factor. AOC is a federal representative who has no say over state or local tax incentives. Plus, Amazon made its initial picks after progressives helped Democrats retake the House. The new politics were known.
Bottom line: New York City is now reminiscent of Washington, D.C., where both sides too often allow viral rhetoric to overwhelm common-sense compromise. And, although Jeff Bezos nor Donald Trump will appreciate the comparison, an ultimate arbiter who becomes capricious when criticized.
🎧 Podcast: Our Valentine's Day episode focused on the "gamification" of dating, via apps that are both highly-personalized and highly-addictive. Listen here.
The BFD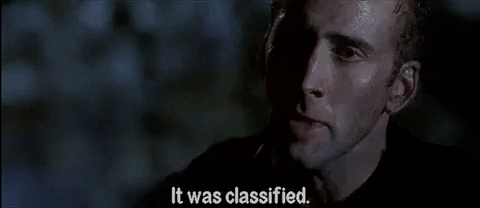 Hellman & Friedman and The Blackstone Group agreed to acquire a majority stake listed German online classifieds company Scout24 for around $6.4 billion (including debt), after raising their bid from €43.50 per share to €46 per share. In an unusual twist, Scout24 would remain publicly-traded
Why it's the BFD: Because H&F is taking a second bite of the same apple, having bought Scout24 in 2013 before taking it public two years later. What's changed is the company's stock price, which was hammered last year by a German proposal to reassign real estate agent fees from sellers to buyers.
Bottom line: "H&F and Blackstone are compromising on the structure for the sake of certainty. The high proportion of equity financing means they don't need to get to the 75% ownership level normally demanded by lending banks. Good luck to hedge funds like Elliott Management Corp. which have previously done well by forcing bidders in similar situations to pay stratospheric prices for the last few shares that get them over threshold. The message is clear: don't bother." — Chris Hughes, Bloomberg
Venture Capital Deals
🚑 Burning Rock, a Chinese oncology diagnostics startup, raised around $125.5 million in Series C funding. GIC led, and was joined by LYFE Capital, CMB International Capital, Lilly Asia Ventures, Sequoia Capital China and T&Brothers Capital. http://axios.link/5PBY
• DriveNets, an Israeli provider of cloud-based network management software, raised $110 million co-led by Bessemer Venture Partners and Pitango Growth. http://axios.link/yuN0
• LandSpace, a Beijing-based space launch startup, raised around $43 million in Series B funding. China Growth Capital led, and was joined by Zhongji Investment, 36Kr and Juzhuo Capital. http://axios.link/zohE
• Figma, a San Francisco-based screen design tool, raised $40 million in Series C funding led by Sequoia Capital at a $440 million post-money valuation. http://axios.link/zUVB
• Remine, a Fairfax, Va.-based real estate data and analytics startup, raised $30 million in Series A funding led by Stripes Group. http://axios.link/ybl1
🚑 Sight Diagnostics, an Israeli maker of point-of-care blood diagnostic hardware, raised $27.8 million in Series C funding led by Longliv Ventures. http://axios.link/wu1Y
• Pinpoint, an Austin, Texas-based analytics platform for software engineering, raised $13.5 million in Series A funding. Bessemer Venture Partners led, and was joined by Storm Ventures, Boldstart Ventures, Bloomberg Beta, Slack Fund, Social Capital and Cherubic Ventures. http://axios.link/Gj8J
🚑 Vicarious Surgical, a Cambridge, Mass.-based, raised $10 million. Gates Frontier led, and was joined by Khosla Ventures, Innovation Endeavors, AME Cloud Ventures and Marc Benioff. http://axios.link/kxeb
⛽ Tank Utility, a Boston-based provider of IoT tank monitoring and logistics optimization solutions, raised $6 million. Bullpen Capital led, and was joined by Serra Ventures, Array Ventures, Seed investors Energy Foundry, Blue Fog Capital and Generac. http://axios.link/O0Q3
Private Equity Deals
• Avetta, an Orem, Utah-based portfolio company of Welsh Carson Anderson & Stowe, acquired Browz, a Draper, Utah-based provider of supply chain risk management solutions. www.avetta.com
• CenterGate Capital invested in Mid-State Industrial Maintenance, a Lakeland, Fla.-based provider of industrial maintenance solutions. www.midstateindustrialcorp.com
• Continental Batteries, a Dallas-based portfolio company of Incline Equity Partners, acquired BDI, an Atlanta-based distributor of aftermarket batteries to the automotive, commercial, golf and marine markets. www.continentalbatteries.com
• Industrial Flow Solutions, a portfolio company of May River Capital, has acquired and merged Connecticut-based pump-makers Stancor and BJM Pumps. Sellers include Longview Asset Management and Knox Capital.
• OpenGate Capital agreed to buy SMAC, a French maker of waterproofing and building envelope solutions, from Colas Group. www.smac-sa.com
Public Offerings
• Fiverr, an Israel-based freelance work marketplace that has raised over $100 million in VC funding, hired Citigroup and J.P. Morgan to lead a U.S. IPO, per Bloomberg. http://axios.link/s4Ib
Liquidity Events
• Apple (Nasdaq: AAPL) acquired DataTiger, a UK-based digital marketing startup that had been seeded by Sussex Place Ventures. http://axios.link/0p6l
• Pentair (NYSE: PNR) completed its $160 million purchase of Aquion, a Roselle, Ill.-based maker of water treatment equipment, from Mason Wells. www.pentair.com
⛽ Royal Dutch Shell agreed to buy Sonnen, a German residential solar battery maker that had raised over $150 million in VC funding from firms like Shell Ventures, Inven Capital, eCapital, GE Ventures, Munich Venture Partners, SET Ventures and Envision Energy. http://axios.link/ddlc
• Spotify (NYSE: SPOT) disclosed that it spent a combined $340 million to buy podcasting networks Anchor and Gimlet. Anchor had raised over $14 million from firms like Accel and GV, while Gimlet had raised around $27 million from firms like Stripes Group and WPP.
More M&A
🎲 Carl Icahn plans to push Ceasars Entertainment (Nasdaq: CZR) to sell itself, after the casino company received two takeover approaches, per the WSJ. Icahn holds around a 10% stake. http://axios.link/SUoB
• DSV, a Copenhagen-listed freight transport company, increased its original $4.1 billion cash-and-stock offer for rival Panalpina (Swiss: PWTN) by 5.88% and made it all-cash. There also is reporting the Kuwait's Agility Group is in talks to make its own bid.
• Taobao, a unit of Alibaba (NYSE: BABA), acquired an 8% stake in Chinese animation streaming company Bilibili (Nasdaq: BILI). http://axios.link/u5kw
It's Personnel
• Waud Capital Partners, a Chicago-based private equity firm, promoted Justin DuPere, Christopher Graber, Timothy Lawler and Phillip Olson to partners. www.waudcapital.com
Final Numbers