Axios Pro Rata
November 05, 2021
🚨 The U.S. economy added 531k jobs in October, besting economist expectations, and the disappointing September jobs report was revised upward to +312k. The unemployment rate fell to 4.6% from 4.8%. Go deeper.
Here's some back-of-the-envelope math on the labor impact of President Biden's vax and testing mandate for large private employers.
Top of the Morning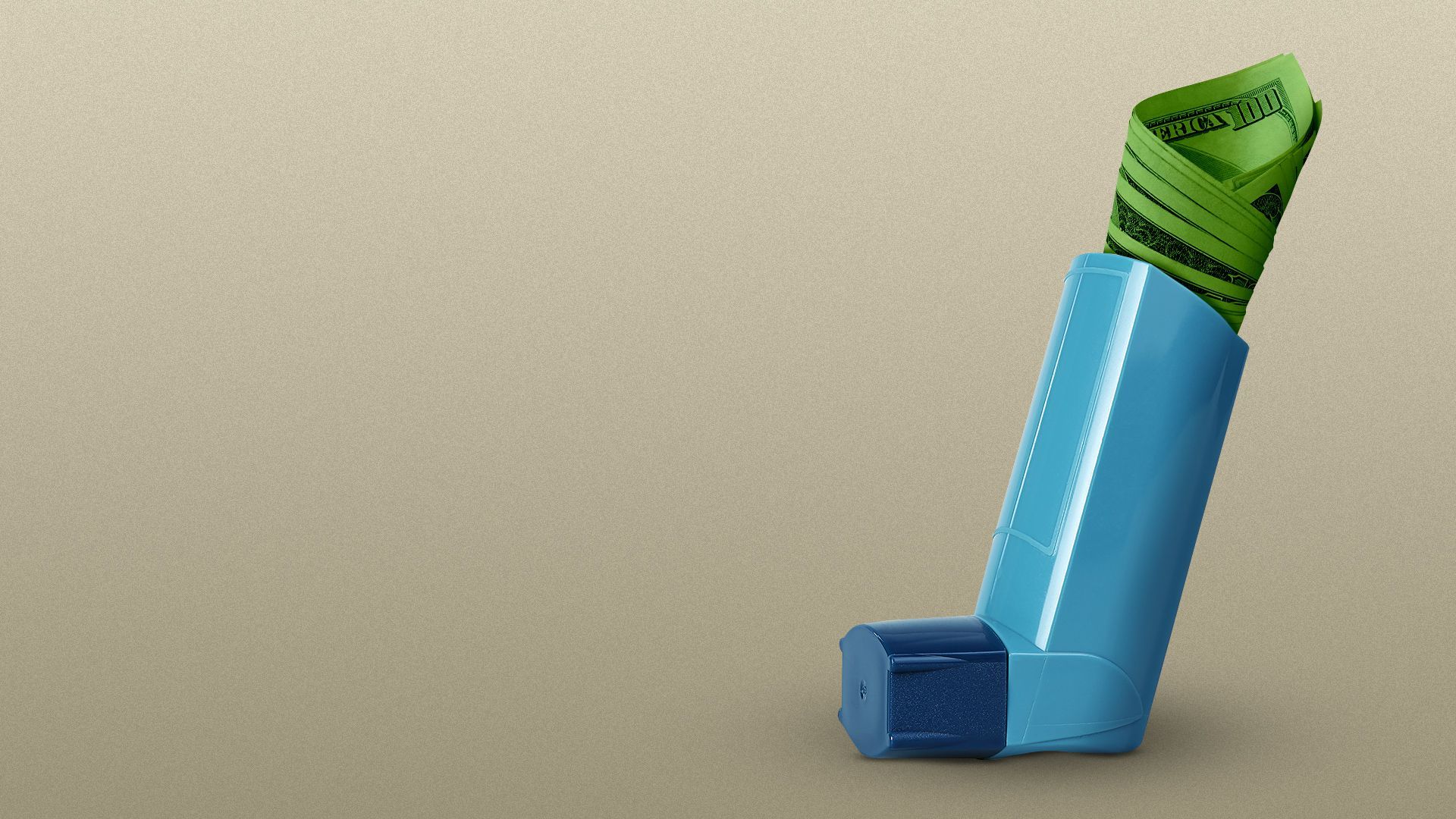 Venture capital firm Flagship Pioneering is best known for creating Moderna Therapeutics on whiteboards in its Cambridge, Mass., office. Now it's seeking to leverage its own portfolio to treat cystic fibrosis, a genetic disorder that causes persistent lung infections and limited breathing ability.
Driving the news: Flagship secured up to $110 million in commitments from the Cystic Fibrosis Foundation, via a unique partnership that will seek to develop multiple drug candidates and bring them through human proof of concept.
It will focus on cures for so-called "nonsense mutations" of CF, which account for between 10% and 20% of all cases. There are thousands of them, making for a very long tail.
How it works: This is being done via a new platform called Pioneering Medicines, led by former Bristol-Myers Squibb exec Paul Biondi.
"We come up with the ideas ourselves, like looking at a disease like CF and thinking about ways we could innovate where the unmet need is," Biondi tells Axios. "We then look at the technologies available in the Flagship ecosystem to determine what might work best, and then go to the company and ask if they'd be interested."
Pioneering Medicines provides capital, and shares in any eventual economics (such as if the drug candidate gets sold to big pharma for commercialization). In this particular case, it also would enable collaboration with the Cystic Fibrosis Foundation.
The basic conceit is about working in parallel. For example, an oncology-focused portfolio company can still focus on oncology while Pioneering Medicines uses its tech to look at other therapeutic areas like CF, creating more shots on goal.
One Flagship portfolio company already identified to work on CF is Tessera, which focuses on programmable genetics.
The bottom line: If Pioneering Medicine is successful on CF or another target area, it could create a new operational paradigm for biotech VC. And less patient suffering.
The BFD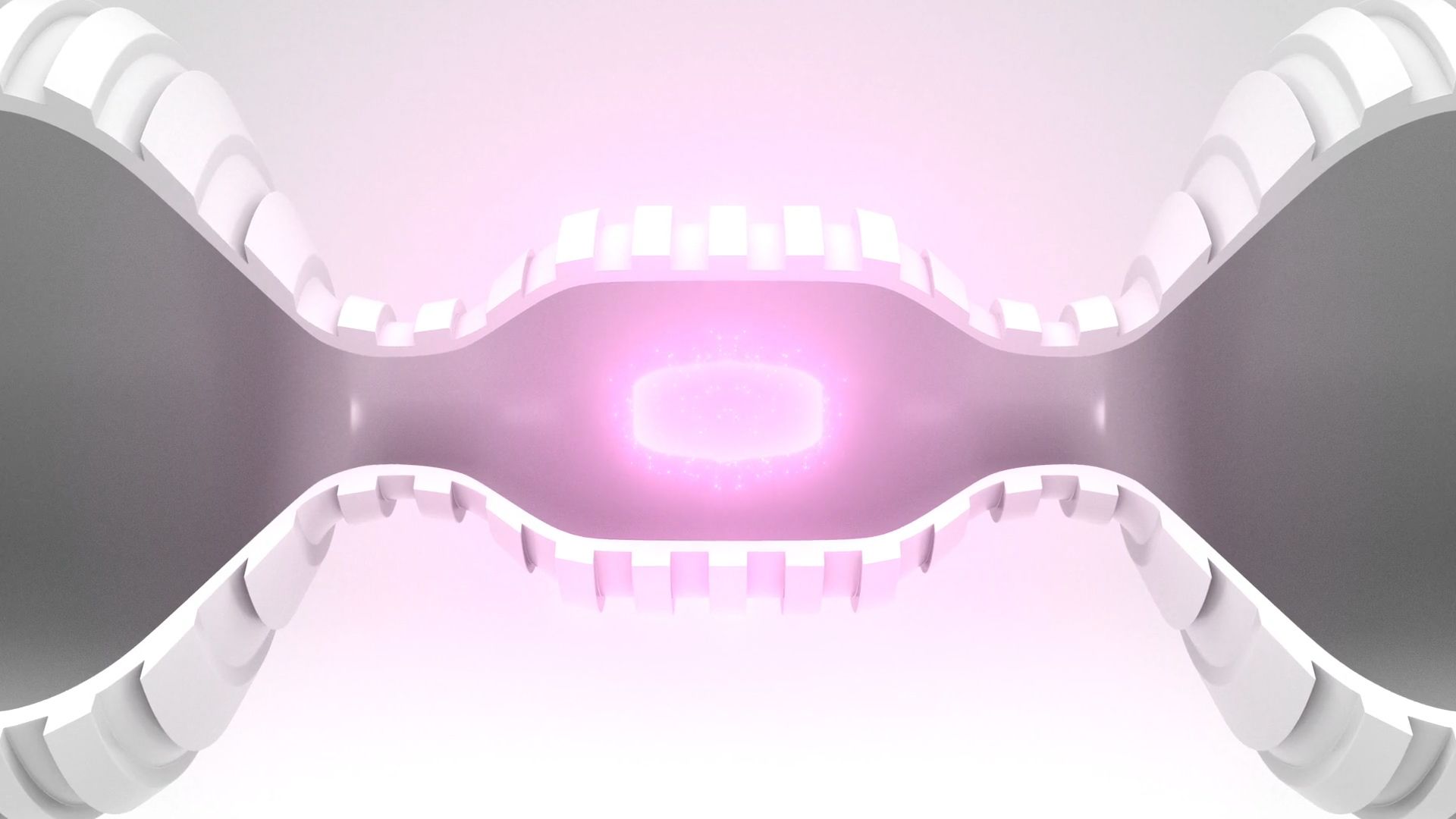 Helion, an Everett, Wash.-based nuclear fusion startup, raised $500 million in Series E funding at a $3 billion post-money valuation led by former Y Combinator president Sam Altman.
Why it's the BFD: Nuclear fusion is the holy grail of clean power tech, as it could eliminate both supply constraints and carbon emissions.
Other investors include Dustin Moskovitz, Mithril Capital and Capricorn Investment Group. The round also includes up to another $1.7 billion in milestone-based investment.
The bottom line: This is the largest-ever VC investment into nuclear fusion, and Altman's largest-ever personal investment.
Venture Capital Deals
• Reltio, a Redwood City, Calif.-based master data management platform, raised $120 million at a $1.7 billion valuation. Brighton Park Capital led, and was joined by Crosslink Capital, NewView Capital, RPS Ventures, Sapphire Ventures and .406 Ventures. http://axios.link/yapS
🚑 GlycoVaxyn, a Swiss glycoengineering platform, raised $49 million in Series A funding co-led by 5AM Ventures, Roche Venture Fund and Sofinnova Partners. http://axios.link/KHIy
• GeoWealth, a Chicago-based asset management program for advisers, raised $19 million in Series B funding. Kayne Partners led, and was joined by insider JPMorgan Asset Management. www.geowealth.com
• VNTANA, a 3D content management system for e-commerce, raised $12.5 million in Series A funding from Mark Cuban, Anorak Ventures, Flexport and Brandon Iribe. http://axios.link/8tK3
• Propelo, an "engineering excellence platform," raised $12 million in Series A funding. Decibel Partners led, and was joined by Fike Ventures, Eniac Ventures and Fathom Capital. http://axios.link/yNnf
• WhyLabs, a Seattle-based AI observability platform, raised $10 million in Series A funding. Defy Partners and AI Fund co-led, and were joined by insiders Madrona Venture Group and Bezos Expeditions. http://axios.link/xMQP
• MilkRun, a Portland, Ore.-based grocery staples subscription service, raised $6 million in Series A funding. Spark Capital led, and was joined by Rise of the Rest, Social Impact Capital and Congruent VC. http://axios.link/IpXR
🍔 AKUA, a New York-based kelp burger startup, raised $3.2 million in seed funding led by Vibrant Ventures. http://axios.link/XOmL
Private Equity Deals
🚑 The Carlyle Group is in talks to buy around half of Resonetics, a Nashua, N.H.-based developer of laser tech for life sciences, per Bloomberg. The company is owned by GTCR and would be valued at around $2.3 billion. http://axios.link/ygyM
🚑 Enhance Health, a new digital health insurance brokerage and care navigation platform, launched with $150 million led by Bain Capital. www.enhancehealth.com
⚡ KKR bought $2 billion worth of redeemable convertible preferred shares in South Korean energy services company SK E&S. http://axios.link/cOro
• Link Administration (ASX: LNK), an Australian shareholder registry, said it will consider a new A$2.81 billion takeover offer from The Carlyle Group. http://axios.link/eI2z
• MiddleGround Capital bought Lindsay Precast, a Canal Fulton, Ohio-based maker of engineered precast concrete structures. www.lindsayprecast.com
• Moonbug, a kid's entertainment content studio whose shows include "CoComelon," agreed to be acquired for around $3 billion by the Blackstone-backed media platform led by Tom Staggs and Kevin Mayer. It had raised over $250 million from firms like Raine Group, Goldman Sachs and Fertitta Capital. http://axios.link/Pt6y
• Thoma Bravo completed its $2 billion take-private buyout of QAD, a Santa Barbara, Calif.-based provider of manufacturing and supply chain cloud software. www.qad.com
🚑 WindRose Health Investors agreed to buy StateServ, a provider of durable medical equipment benefit management services to the hospice market, from Blue Wolf Capital Partners, per PE Hub. http://axios.link/A3hm
Public Offerings
🚑 Clover Biopharma, a Chinese COVID-19 vaccine developer, raised $240 million in a Hong Kong IPO. It had raised over $340 million from firms like Lapam Capital, Delos Capital Partners, OrbiMed, Hillhouse Capital Group and Temasek. http://axios.link/h25v
• Cian, a Russian real estate classifieds company, raised $291 million in its IPO. It priced at the high end of its $13.50-$16 range, and will list on the NYSE (CIAN). http://axios.link/lC5e
• Delimobil, a Russian car-sharing company with $125 million in revenue for its most recent fiscal year, postponed an IPO that was set to sell 20 million shares at $10–$20. The company planned to list on the NYSE (DMOB) and Moscow Exchange. http://axios.link/jAP2
• Desert Peak Minerals, a Denver-based owner of mineral and royalty interests in the Permian Basin, postponed its $215 million IPO. http://axios.link/4XmJ
• HashiCorp, a San Francisco-based provider of multi-cloud automation software, filed for an IPO. It plans to list on the NYSE (HCP) and reports a $40 million net loss on $142 million in revenue for the first six months of 2021. The company raised around $350 million in VC funding, most recently at a $5.1 billion valuation, from backers like Mayfield, GGV Capital, Redpoint Ventures, True Ventures, Franklin Templeton, T. Rowe Price, Geodesic Capital and IVP. http://axios.link/5P4Y
🚑 IO Biotech, a Denmark-based immuno-oncology company, raised $100 million in its IPO. It priced at the low end of its $14-$17 range, and will list on the Nassaq (IOBT). The Phase 3 company raised over $190 million from Lundbeckfond (10% pre-IPO stake), Novo Holdings (14.4%), HBM Healthcare (11.4%), Vivo Capital (11.4%), Sunstone Life Sciences (8.4%), Avoro (8%) and RA Capital (5.7%). http://axios.link/7bfA
• NerdWallet, an S.F.-based personal finance platform, raised $131 million in its IPO. It priced in the middle of its $17-$19 range, for a $1.3 billion fully diluted value, and closed its first day of trading (Nasdaq: NRDS) at $28.30 per share. The company reports a $35 million net loss on $280 million in revenue for the first nine months of 2021, and raised $192 million from firms like Innovius Capital, IVP, RRE Ventures and iGlobe Partners. http://axios.link/3Ik2
• Real Good Foods, a Cherry Hill, N.J.-based maker of low-carb high-protein packaged foods, raised $64 million in its IPO. It priced at $12 (below $14-$16 range), and will list on the Nasdaq (RGF). Backers include Strand Equity Partners and Fidelity. http://axios.link/3l9Q
Liquidity Events
• Baring PE Asia hired Goldman Sachs to find a buyer for HCP Packaging, a Shanghai-based beauty products and cosmetics packaging company that could fetch more than $1.5 billion, per Reuters. http://axios.link/FbUw
🚑 PT Saratoga Investama Sedaya and the Rahardjo family are seeking a buyer for PT Deltomed Labs, an Indonesian herbal remedies company that could fetch around $500 million, per Bloomberg. http://axios.link/T3ZF
More M&A
• Allegro, a listed Polish e-commerce retailer, agreed to buy Czech rival Mall Group for €881 million. http://axios.link/6OYb
• Industrial Logistics Properties Trust (Nasdaq: ILPT) agreed to buy rival industrial REIT Monmouth Real Estate Investment Corp. (NYSE: MNR) for around $4 billion (including debt). http://axios.link/qxBl
🎬 Lions Gate Entertainment (NYSE: LGF) is considering strategic alternatives for its Starz cable channel, including a possible sale, per WSJ. http://axios.link/4TCs
🚑 Sigma Healthcare (ASX: SIG) ended its A$773 million takeover pursuit of pharmacy chain Australian Pharmaceutical Industries (ASX: API). http://axios.link/wyv8
Fundraising
• Crescent Capital Group is raising $4 billion for its eighth credit solutions fund and $2 billion for its third direct lending fund, per public pension docs. http://axios.link/U33Z
• UpWest, a VC firm focused on Israeli founders seeking to enter the U.S. market, raised $70 million for its fourth fund. http://axios.link/cWTJ
It's Personnel
• Steve Auerbach, former exec chairman and CEO of Alegeus, joined Lightyear Capital as a senior advisor. www.lycap.com
• Hugh Boyle stepped down as a principal with Investcorp to become a managing director at Onex. www.onex.com
• Jonathan Harber, co-founder and former CEO of SchoolNet, joined Bridge Growth Partners as a senior adviser. www.bridgegrowthpartners.com
• Stephanie Lundquist, former president of food and beverage at Target, joined The Blackstone Group as a senior adviser focused on growth equity. www.blackstone.com
• Craig Marmer joined PE firm Hudson Glade as a managing director and head of IR. He previously was with Probitas Partners. The firm also added Harris Ackerman (ex-Tech Air) as a VP. www.hudsonglade.com
• Marissa Nazario (ex-Partners Enterprise Capital) joined Growth Catalyst Partners as CFO and chief compliance officer. The firm also added James Barbour and Rachel Choi as senior associates. www.growthcatalystpartners.com
Final Numbers: Tax survey says...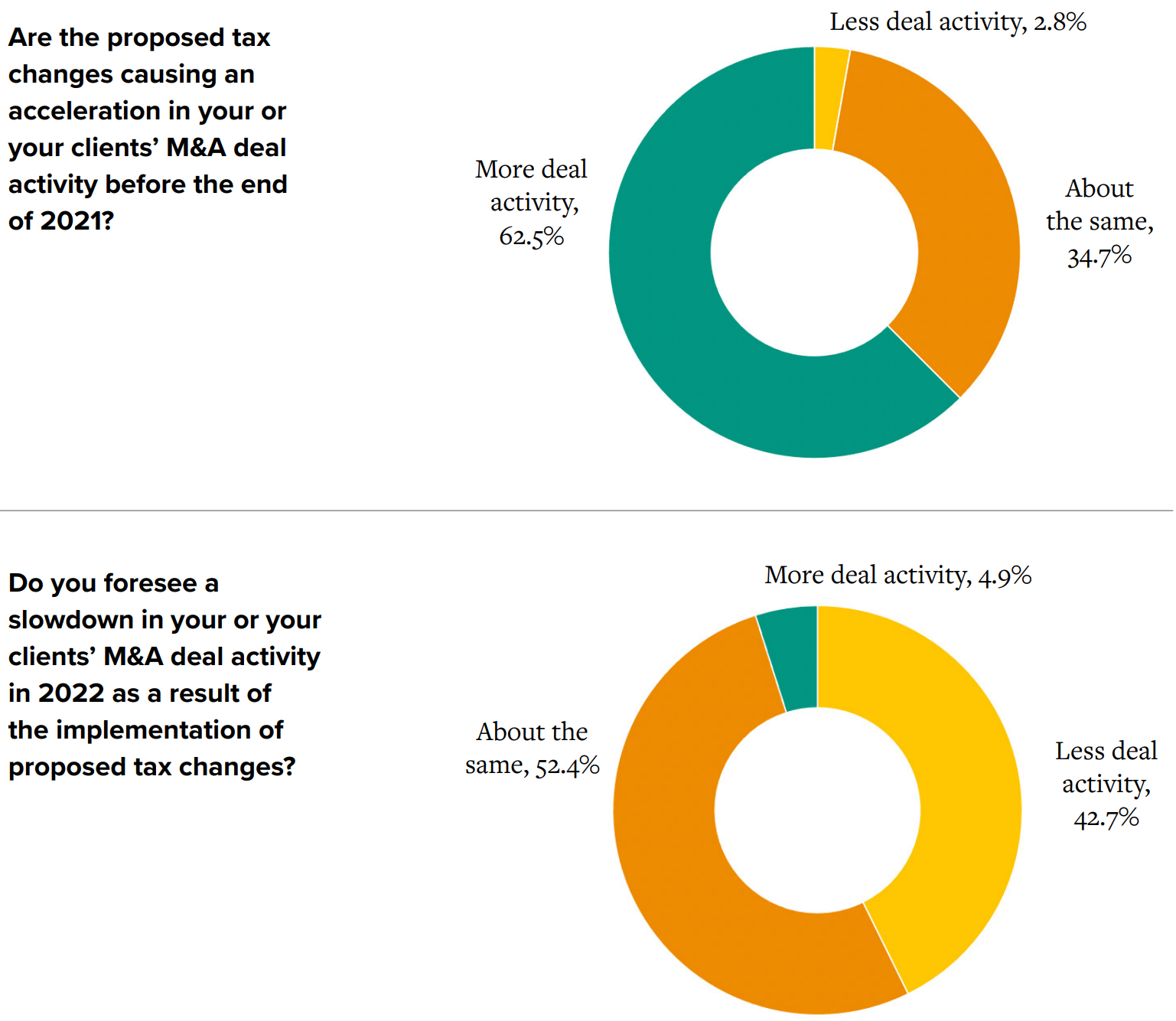 🙏 Thanks for reading Axios Pro Rata! Please ask your friends, colleagues and hiring managers to sign up.