Axios Pro Rata
October 08, 2019
📺 "Axios on HBO" returns Sunday, October 20 at 6 p.m. ET/PT on all HBO platforms. Watch the trailer.
Top of the Morning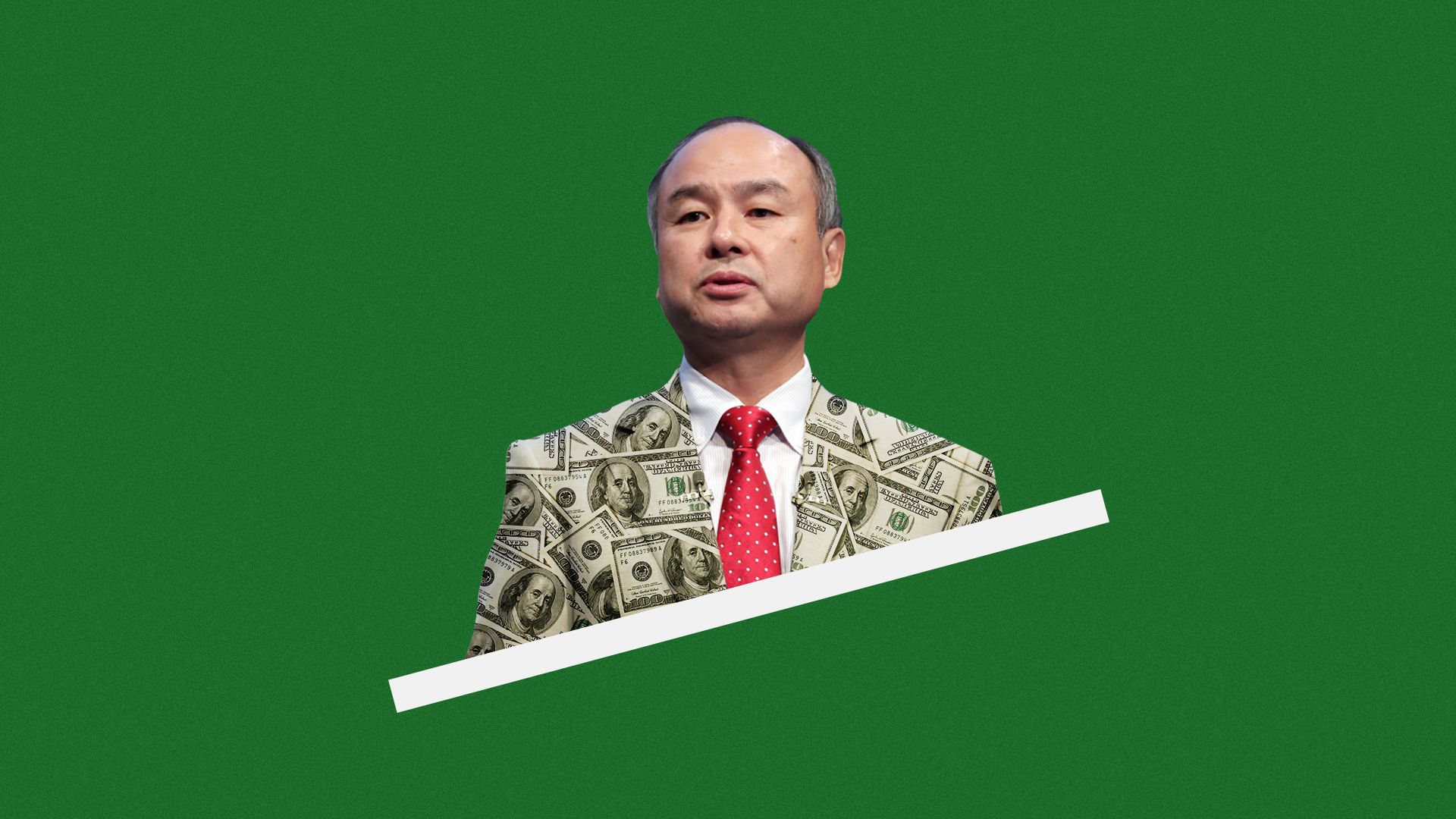 SoftBank Vision Fund isn't just the largest private equity fund ever raised, at $100 billion. It's also one of the most complicated.
All outside limited partners are promised a 7% annual coupon on their invested capital, which through June had come out to $1.6 billion. And some of that $1.6 billion has come from those same limited partners, in a bizarre bit of capital carousel.
The result, from a practical perspective, is that SVF might not really invest $100 billion into outside tech companies.
Around $75 billion of Vision Fund comes from outside LPs like sovereign wealth funds of Saudi Arabia and Abu Dhabi. Each of those commitments is structured in two parts:
Common, whereby LPs receive a percentage of any positive investment returns.
Preferred, whereby LPs receive the 7% annual coupon on invested capital, plus a percentage of any positive investment returns.

Each outside LP has a 60/40 split between traditional and preferred, which ties the coupon to upwards of $40 billion.
The only LP to only have the common piece is SoftBank Group itself, which committed $25 billion.
SoftBank created the coupon as a marketing tool, knowing it would be difficult to get investors to bite on such an out-sized fund. But it also assumed that the coupon could be entirely paid for via distributions — something that hasn't yet born out.
Of the $1.6 billion in coupon payments-to-date, only $400 million has come from distributions (Flipkart and Nvidia)
The rest has come from capital calls.
The result: Outside LPs are basically paying themselves, SoftBank Group is paying them even more (on a percentage basis, since it only has traditional equity), and Vision Fund isn't really investing $100 billion.
Vision Fund was around 71% invested through the end of Q2, and has given indications that it's now at between 80% and 85%. The remainder is to be used for follow-on investments and to pay the coupons.
So what happens if Vision Fund can't meet its future coupon obligations through distributions, and runs out of committed capital to be called? Does it take out a loan? Does SoftBank Group dip into its balance sheet? Does it pull from the still-theoretical Vision Fund 2? A firm spokesman declined to comment.
This may sound like a Chicken Little scenario, driven by Vision Fund's recent troubles with Uber and WeWork, but it's not impossible.
Assuming that 85% of the fund is invested, the coupon works out to twice-yearly payments of around $1.2 billion. Over the fund's lifetime, including prior payments, it's over $11 billion.
Add to that the 1% annual management fee — also on invested capital, not committed — and the fund must generate returns of at least $120 billion just to break even.

And that's not including a possible two-year fund life extension, which is permitted in the fund documents.
Vision Fund still views the prospect of illiquidity as laughable, particularly given how it remains comfortably in the black on companies like Slack and Guardant Health. But it could help explain why fundraising for Vision Fund 2 is stuck in the mud, Masa Son is doing mea culpas, and last week's major credit default swap price spike.
The bottom line is that a 300-year vision may not be compatible with a 10-year fund.
-----------
• Primary sources: Professors Steve Davis and Josh Lerner have now published the study we discussed yesterday, related to private equity's impact on employment. Get it here.
🎧 Pro Rata Podcast digs into impeachment, and how Trump could be protected by a big red wall. Listen.
The BFD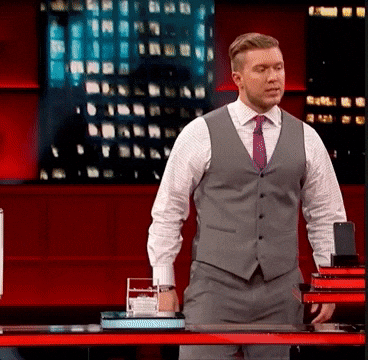 Hong Kong Exchanges and Clearing pulled a $39 billion takeover offer for the London Stock Exchange, following opposition from LSE's board and an inability to secure large shareholder support.
Why it's the BFD: LSE opposition was officially driven by strategic and pricing concerns, but cannot be divorced from concerns over the future viability of Hong Kong's "one country, two systems" relationship with China.
LSE plans to move forward with its $27 billion purchase of financial data company Refinitiv from The Blackstone Group and Thomson Reuters. HK Exchanges had made its offer contingent on LSE dropping the Refinitiv deal.
Bottom line: "Exchange companies have tried and failed to combine in recent years, as political, regulatory and economic considerations have foiled the efforts." — Bloomberg
Venture Capital Deals
🚑 Cygnal Therapeutics, a Cambridge, Mass-based oncology drug startup focused on the peripheral nervous system, raised $65 million from firms like Flagship Pioneering. http://axios.link/gbIA
• Contentstack, a San Francisco-based enterprise CMS platform, raised $31.5 million in Series A funding. Insight Partners led, and was joined by return backers Illuminate Ventures and GingerBread Capital. http://axios.link/SIlL
• RapidSOS, a New York-based startup that provides data for emergency response situations, raised $25 million in new funding led by Energy Impact Partners. www.rapidsos.com
• Viola, a Los Angeles-based cannabis products company, raised $16 million led by Gotham Green Partners. www.violabrands.com
🚑 BrainCheck, a Houston-based platform for helping doctors track cognitive health of patients, raised $8 million in Series A funding co-led by S3 Ventures and Tensility Venture Partners. http://axios.link/xSTV
• Tenfold, an Austin, Texas-based CRM and voice platform integration startup, raised $7.5 million in Series C funding. Next Coast Ventures led, and was joined by return backers Andreessen Horowitz, Geekdom Fund and Salesforce Ventures. www.tenfold.com
• Zomato, an Indian food delivery company, is in talks to raise $600 million in new funding from Alibaba affiliate Ant Financial, per the FT. http://axios.link/WzrM
🚑 Genor Biopharma, a Chinese biopharma company backed by Hillhouse Capital, is in talks to raise around $100 million at a $1 billion valuation, per Bloomberg. http://axios.link/6Ict
Private Equity Deals
• Khazanah Nasional, a Malaysian sovereign wealth fund, said it doesn't plan to sell toll road operator Plus Malaysia, which received a $716 million takeover offer from RRJ Capital. http://axios.link/FS0f
• S4 Capital, led by former WPP CEO Martin Sorrell, acquired San Francisco-based digital advertising agency Firewood for $150 million. http://axios.link/uASM
Public Offerings
• BellRing Brands, a St. Louis-based protein bar and shake company being spun out of Post, set IPO terms to 30 million shares at $16-$19. It would have an initial market cap of $2.2 billion, were it to price in the middle, and plans to trade on the NYSE (BRBR) with Morgan Stanley as lead underwriter. The company reports $96 million of net income on $640 million in revenue for the first nine months of 2019. http://axios.link/zhQv
• Hyundai Card is speaking with banks about a potential IPO, per Reuters. It's the credit card unit of Hyundai Motor Group, but also counts private equity shareholders like Affinity Equity Partners, AlpInvest and GIC. http://axios.link/qwgt
• Newlat, an Italian food group, launched a Milan IPO that could value the company at nearly €200 million. http://axios.link/sQ6R
🚑 One Medical, a chain of primary care clinics that's raised over $500 million in VC funding from firms like Benchmark and GV, hired JPMorgan and Morgan Stanley to lead an IPO, per CNBC. http://axios.link/dr9x
• Q&K International Group, a Chinese long-term apartment rental platform, filed for a $100 million IPO. It plans to trade on the Nasdaq (QK) with Morgan Stanley as lead underwriter, and reports a $54 million net loss on $131 million in revenue for the first nine months of 2019. Shareholders include Crescent Capital, SAIF Capital, and North Haven Private Equity. http://axios.link/1Ec5
Liquidity Events
• Castik Capital is considering a sale of British water cooler maker Waterlogic, which could fetch around €2 billion, per Bloomberg. http://axios.link/b6aJ
• Group Nine Media agreed to buy PopSugar, an online content site aimed at millennial women, for around $300 million. That's a lower valuation than PopSugar last received from venture capitalists, including Sequoia Capital and IVP. http://axios.link/0mDF
More M&A
• Celanese (NYSE: CE), a Houston-based chemicals company with a market cap of nearly $15 billion, is in the midst of a strategic review that could include a breakup, per Bloomberg. http://axios.link/x216
• Cellnex (Milan: CLNX) agreed to buy the telecom towers unit of UK-based Arqiva for £2 billion. http://axios.link/6VBb
• Impala Platinum Holdings of South Africa agreed to buy North American Palladium (TSX: PDL) for around C$1 billion. http://axios.link/GCVj
• SeaLink Travel Group (ASX: SLK) agreed to buy Australian bus operator Transit Systems Group for A$6335 million. http://axios.link/56tY
Fundraising
• Brooklyn Bridge Ventures is raising $20 million for its third fund, per an SEC filing.
• GRO Capital, a Copenhagen-based growth equity and buyout firm, raised €255 million for its second fund.
• KKR is raising $1.5 billion for its third special situations fund, per Reuters. http://axios.link/02tX
• Leonard Green & Partners is raising $10 billion for its eighth flagship buyout fund, and another $2 billion for its first mid-market buyout fund. http://axios.link/hK0N
• One Equity Partners raised $1.75 billion for its seventh mid-market private equity fund. www.oneequity.com
• Sverica Capital Management raised $450 million for its fifth mid-market private equity fund. http://axios.link/3ufg
It's Personnel
• John Collmer left JPMorgan Chase, where he was head of West Coast private placements, to join Bank of America as a managing director and head of U.S. private markets.
• GTCR promoted Michael Hollander to managing director, and Stephen Master and KJ McConnell to principals. www.gtcr.com
Final Numbers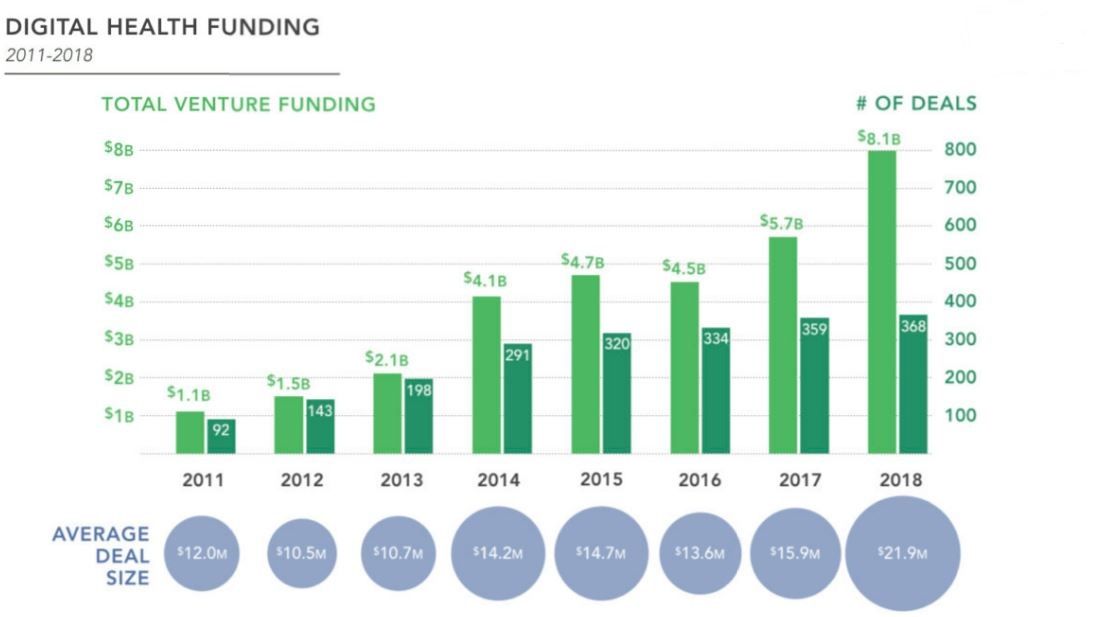 🙏 Thanks for reading Axios Pro Rata. Please ask your friends, colleagues, and people with 20/20 vision to sign up.