Friday greetings from the home office. I don't say this enough, so: Thanks for reading, whether you've been here since the beginning or just signed up. And please remember you can always provide feedback or info by replying to this email or our anonymous tip box at http://axios.com/tips. Here we go...
https://www.axios.com/newsletters/axios-pro-rata-61afb180-eedd-4a56-ad34-6eb50b5c88fb.html?chunk=0#story0
Top of the Morning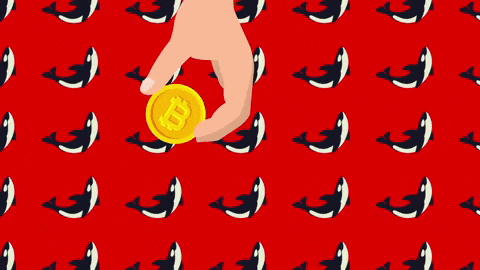 Digital currency exchange Coinbase yesterday announced that it is launching a venture capital arm to invest in cryptocurrency and fintech startups.
This is part of a recent increase in corporate venture funds, including from still-private "unicorns" like Slack.
Kia and I also learned from multiple sources that Coinbase is still in talks to buy Earn.com, a paid inbox service previously known as 21. No done deal yet (or maybe ever), but current discussions are at a purchase price north of $100 million (plus management earn-outs) with Coinbase insisting that Earn founder and CEO Balaji Srinivasan come over as CTO.
Andreessen Horowitz has stakes in both companies, and is said to have recused itself from board-level negotiations (although former A16Z partner Srinivasan remains a "board partner" with the firm).
If the equity value ended at around $120 million it would basically be break-even for Earn's Series C investors, given stock preferences, but earlier backers will be easily in the black because of Earn's early cryptocurrency activities.
Keep that last point in mind when you think about valuations of other crypto-related companies like Ripple. Traditional equity is only part of the capital equation.
• Trade war (of words): President Trump last night threatened to impose another $100 billion in tariffs on China, and China responded by saying it would retaliate for the retaliation. How about a nice game of chess?
• One to watch: Reuters reports that fashion footwear company Nine West, currently owned by Sycamore Partners, plans to file for bankruptcy as soon as today. It's got around $1.5 billion of debt on its books, and would sell its flagship brand's IP to PE-backed Authentic Brands.
There could, however, be some problems for Sycamore beyond the lost equity value. Per Reuters:
Sycamore acquired the Jones Group Inc, then the parent of Nine West, in a deal valued at $2.2 billion in 2014. Sycamore then sold high-end shoe wear lines Stuart Weitzman and Kurt Geiger, part of the Jones Group.
Some creditors of Nine West plan to pursue claims against Sycamore for the sale of Kurt Geiger and Stuart Weitzman.. [They] will claim that the divestitures of the shoe companies made Nine West insolvent.
• Sand Hill stuff: Aaref Hilaly later this year will step down as a general partner with Sequoia Capital, Axios has learned. It's for personal reasons related to a family matter, and he's expected to maintain his Sequoia board seats (Clari, Guardant Health, LightStep, Nimble, Remix, StackRox and ThousandEyes).
Hilaly joined Sequoia in 2012. He previously founded and led Clearwell Systems, a Sequoia-backed company that was acquired by Symantec.
https://www.axios.com/newsletters/axios-pro-rata-61afb180-eedd-4a56-ad34-6eb50b5c88fb.html?chunk=1#story1
The BFD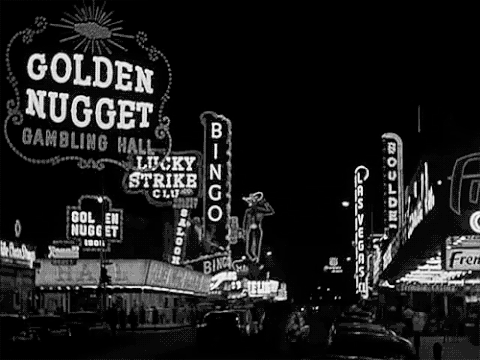 MGM Resorts (NYSE: MGM) has expressed "back-channel" interest in buying Wynn Resorts (Nasdaq: WYNN), which closed yesterday with a market cap of around $19.65 billion (enterprise value of $26.46b), according to the NY Post.
Why it's the BFD: Because, if this comes to pass, it would be the second time that MGM has acquired a group of Vegas strip properties first developed by Steve Wynn. The first time was in 2000, when it paid $4.4 billion for Mirage Resorts, which included the Bellagio.
Bottom line: "Steve Wynn resigned from the company he founded two months ago after allegations of sexual misconduct, and bidders are now circling the gaming company and what some consider its caretaker management team." — Josh Kosman, NY Post.
https://www.axios.com/newsletters/axios-pro-rata-61afb180-eedd-4a56-ad34-6eb50b5c88fb.html?chunk=2#story2
Venture Capital Deals
• Instacart is closing on $150 million in new funding from existing investors like Coatue Management, Axios scooped yesterday. It's an extension of the grocery delivery company's Series E round, which now totals $350 million at a $4.35 billion post-money valuation. Read more.
🚑 Arvinas Therapeutics, a New Haven, Conn.-based biotech focused on prostate and breast cancers, raised $55 million in Series C funding. Nextech Invest led and was joined by Deerfield Management, Hillhouse Capital, Sirona Capital and return backers Canaan Partners, 5AM Ventures, RA Capital Management, OrbiMed and New Leaf Venture Partners. http://axios.link/7BTl
• WorkFusion, a New York-based provider of robotic process automation, has raised $50 million in Series E funding. Hawk Equity and Declaration Partners co-led, and were joined by return backers Georgian Partners, iNovia Capital and NGP Capital. www.workfusion.com
• By Chloe, a plant-based fast casual restaurant concept, has raised $31 million in funding. Bain Capital Double Impact led, and was joined by Kitchen Fund, Collaborative Fund, RiverPark Ventures and TGP International/Qoot International. http://axios.link/kM2f
• BayoTech, an Albuquerque-based developer of chemical reactors for the distributed production of hydrogen and fertilizers, raised $12.5 million in Series B funding from an undisclosed strategic investor and return backers Cottonwood Technology Fund and Sun Mountain Capital. www.bayotech.us
• Qmerit, an Irvine, Calif.-based provider of MRO supply chain solutions, raised $11.75 million. Strandview Capital led and was joined by Schneider Electric and Innogy Ventures. www.qmerit.com
🚑 Careship, a German marketplace for at-home senior care, raised €6 million in new funding. Creandum led, and was joined by Ananda Ventures and return backers Atlantic Labs, Axel Springer and Spark Capital. http://axios.link/c0xt
• The Hotels Network, a Spain-based provider of hotel booking and transparency software, raised $3.7 million in new funding. Seaya Ventures led, and was joined by SeedRocket 4Founders and return backer NFX. www.thehotelsnetwork.com
• Comet.ml, a New York-based machine learning monitoring and optimization platform for developers, raised $2.3 million in seed funding. Trilogy Equity Partners led, and was joined by Founders Co-op, Fathom Capital, Two Sigma Ventures and TechStars Ventures. http://axios.link/jZmi
• Knowwhere, a media startup that automates the newswriting process, raised $1.8 million in seed funding from CrunchFund, Danhua Capital, Day One Ventures, Struck Capital and Abstract Ventures. http://axios.link/uO0z
https://www.axios.com/newsletters/axios-pro-rata-61afb180-eedd-4a56-ad34-6eb50b5c88fb.html?chunk=3#story3
Private Equity Deals
🚑 Apax Partners has acquired a majority stake in Healthium, a maker and seller of wound closure and other medical products in India, from TPG Growth and CX Partners. www.suturesin.com
• Banker's Toolbox, an anti-money laundering software company backed by Accel-KKR, has acquired MainStreet Technologies, an Atlanta-based provider of loan risk management software. www.bankerstoolbox.com
• Dunn's River Brands, a Canonsburg, Penn.-based portfolio company of Fireman Capital Partners, has acquired Temple Turmeric, a Frisco, Texas-based maker and marketer of elixirs, wellness shots and probiotics. www.dunnsriverbrands.com
• Lytx, a GTCR-controlled provider of video-based telematics and analytics to fleets, has raised new funding at a valuation north of $1.5 billion from Clearlake Capital, HarbourVest, PSP Investments and Guggenheim Investments. www.lytxcom
• Sentinel Capital Partners has acquired UBEO Business Services, a San Antonio, Texas-based provider of office equipment sales and services. www.ubeo.com
• SSP Innovations, a Centennial, Colo.-based portfolio company of Warren Equity Partners, has acquired Wind Lake, a Milwaukee-based provider of geographic information systems. www.sspinnovations.com
• YouEarnedIt, an Austin, Texas-based HR SaaS company, has raised an undisclosed amount of funding from Vista Equity Partners and return backers Ridge Ventures and Silverton Partners. www.youearneditcom
https://www.axios.com/newsletters/axios-pro-rata-61afb180-eedd-4a56-ad34-6eb50b5c88fb.html?chunk=4#story4
Public Offerings
• Domo, a Utah-based data management and analytics company, is finally moving forward with the IPO it's been teasing for nearly two years. Recode was first to report, and we're hearing that Domo does now have lead banks in place. The company most recently was valued at $2.3 billion by private investors like BlackRock. http://axios.link/tpjC
🚑 Unity Biotechnology, a Brisbane, Calif.-based developer of anti-aging therapeutics, has filed for an $85 million IPO. It plans to trade on the Nasdaq under ticker UBX, with Goldman Sachs as lead underwriter. The company has raised over $200 million from firms like ARCH Venture Partners (27.5% pre-IPO stake), WuXi PharmaTech (8.9%), Venrock (7.3%), Ballie Gifford (7%), The Mayo Clinic (6.9%), Fidelity, Vullcn Capital, Founders Fund and Bezos Expeditions. www.unitybiotechnology.com
https://www.axios.com/newsletters/axios-pro-rata-61afb180-eedd-4a56-ad34-6eb50b5c88fb.html?chunk=5#story5
More M&A
• CITIC Agri Fund Management has agreed to buy a 25.17% stake in China's Ausnutria Dairy (HK: 1717) for around $250 million. http://axios.link/753A
• HNA Group said that it will sell some or all of its $6.3 billion stake in Hilton Worldwide (NYSE: HLT). http://axios.link/Fxln
• MGM Growth Properties (NYSE: MGP) has agreed to buy Ohio gaming facility Hard Rock Rocksino Northfield Park for around $1.06 billion from Milstein Entertainment. http://axios.link/wAFi
• Nexflix (Nasdaq: NLFX) is among the bidders for Los Angeles-based billboard owner and operator Regency Outdoor Advertising, which might fetch $300 million, according to Reuters. http://axios.link/VGjM
• Monex Group, a Japanese online brokerage, agreed to buy cryptocurrency exchange Coincheck for $34 million. http://axios.link/2zBI
• SoftBank has agreed to buy up to a 9.9% stake in Canadian lithium miner Nemaska Lithium (TSX: NMX) for around $78 million. http://axios.link/v4yn
https://www.axios.com/newsletters/axios-pro-rata-61afb180-eedd-4a56-ad34-6eb50b5c88fb.html?chunk=6#story6
Fundraising
• GSO Capital Partners has closed its third rescue-lending fund with $7 billion. http://axios.link/ZjOk
• Steve Jurvetson appears to be forming a new VC firm called Future Ventures, as first spotted by Recode. The firm's website was registered by his longtime DFJ assistant. http://axios.link/KumB
• Unusual Ventures is the name of a new VC firm led by John Vrionis (ex-Lightspeed), which is said to be fully-subscribed for its $150 million-targeted debut fund
https://www.axios.com/newsletters/axios-pro-rata-61afb180-eedd-4a56-ad34-6eb50b5c88fb.html?chunk=7#story7
It's Personnel
• Jared Fliesler, a former general partner with Matrix Partners, has joined reading subscription site Scribd as COO. www.scribd.com
• Scott Joachim and David Johanson have joined Goodwin as Silicon Valley partners in the law firm's private equity and tech practices. www.goodwinlaw.com
• Annie Kadavy has joined Redpoint Ventures as a general partner. She most recently led strategic operations for Uber's freight unit, before which she was with Charles River Ventures. http://axios.link/y0Ui
• Garth Ritchie, co-head of investment banking at Deutsche Bank, has discussed retiring as early as this year, according to the WSJ. http://axios.link/2rwA
https://www.axios.com/newsletters/axios-pro-rata-61afb180-eedd-4a56-ad34-6eb50b5c88fb.html?chunk=8#story8
Final Numbers
Non-farm payrolls were +103k for March, missing Bloomberg's consensus expectations of +185k.
The unemployment rate held steady at 4.1%.
Top gains were in pro/biz services (+33k), healthcare (+22k) and manufacturing (+22k). Losses in construction (-15k) and retail (-4k).
Hourly wages rose 0.3%, slightly higher than expected but probably not enough to increase inflation worries.