June 28, 2019
Top of the Morning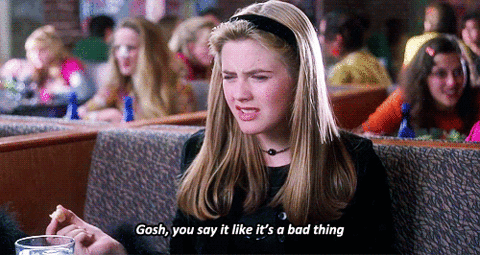 It used to be almost impossible to raise venture capital for a "vice" product, due to specific restrictions in limited partnership agreements. And many of those anti-vice clauses persist, even with the mainstreaming of cannabis.
Now there's an entire fund devoted to the cause, Axios' Kia Kokalitcheva reports:
Vice Ventures is led by Catharine Dockery, a former Walmart digital brands executive who before that led private investments for Bonobos founder Andy Dunn.
Target sectors include cannabis, alcohol, sextech and gambling.
It just raised $25 million for its debut fund, all from individual investors (including Marc Andreessen and Bradley Tusk).
Dockery says it was difficult to get family offices to invest, often due to conservative older family members.
Dockery also told Kia a few other niche areas of interest:
Psychedelics: Vice won't fund clinical trial-stage companies ("I'm not a doctor"), instead waiting until products hit market.
E-sports: "They're highly addictive."
Tobacco: "We'll be investing in harm reduction products."
Dockery's big pitch is that the relative lack of competition — and of federal legalization, in the case of cannabis — means that many of the valuations are artificially depressed.
The fund already has invested in a handful of startups, including Recess (CBD-infused drink), Indose (cannabis vaporizer), and Bev (canned rosé wine).
Also...
• Consolidation canary: Will Roper, head of tech and acquisition for the U.S. Air Force, yesterday said that defense sector mergers have become a national security concern.
Quote, per Reuters: "Right now we are down to just a couple of companies who can build tactical airplanes for us. We need to do everything in our power to start opening up that envelope again... For competition to be positive it has to occur frequently enough that the winners are happy but the losers don't have to fundamentally change their company."
Why it matters: This sort of sentiment could put added regulatory pressure on United Technologies' proposed takeover of Raytheon, let alone the sector's next mega-merger.
• The morning's largest deal, by dollars, is a $7.5 billion take-private buyout of Merlin Entertainment (LSE: MERL), owner and operator of Madame Tussauds and Legoland. The buyers are Lego's founding family, The Blackstone Group and CPPIB.
This isn't Blackstone's first theme park deal, having nearly tripled its money on its SeaWorld investment. Unconfirmed reports are that all of those proceeds were used to buy headache medication.
Here's a video of the Stranger Things cast this week pretending to be wax statues at Madame Tussauds. And then surprising the Times Square tourists.
• June farewell: Global private equity deal volume for the first half of 2019 was up 5% in terms of dollars and down 19% in terms of number of transactions, per preliminary Refinitiv data. Global M&A is down 13% and 18%, respectively.
The FT reports that Japan is about to make major changes to its M&A rules, ahead of an anticipated buyout boom.
🎧 Podcast: Our new episode focuses on cryptocurrencies, and includes my interview of Stephen Moore about a "decentralized central bank" startup he joined after that Fed nomination thing didn't work out. Listen here.
The BFD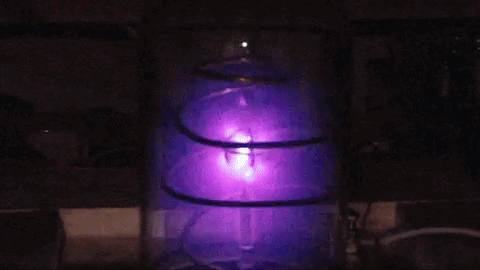 Commonwealth Fusion Systems, a Cambridge, Mass.-based startup focused on commercializing fusion energy, raised $115 million in Series A funding.
Why it's the BFD: Nuclear fusion — the process of combining hydrogen atoms rather than splitting them — has long been the clean energy industry's holy grail, promising unlimited output without creating any carbon emissions or nuclear waste. CFS, spun out of MIT, claims it could have demonstrations by 2021 and a full facility prototype by 2025.
Investors: Future Ventures, Khosla Ventures, Lowercase Capital, Moore Strategic Ventures, Safar Partners, Schooner Capital, and Starlight Ventures, Breakthrough Energy Ventures, Eni and The Engine.
Bottom line: Stay skeptical, as there are scientific and cost reasons why no one has successfully commercialized nuclear fusion, but this is a well-funded moonshot that's worth watching.
Venture Capital Deals
• TripActions, a Palo Alto-based corporate travel booking platform, raised $250 million in Series D funding at a $4 billion valuation from Andreessen Horowitz, Zeev Ventures, Lightspeed Venture Partners and Group 11. http://axios.link/6og2
• Fungible, a Santa Clara, Calif.-based provider of software solutions to cloud data centers, raised $200 million in Series C funding. SoftBank Vision Fund led, and was joined by Norwest Venture Partners and return backers Battery Ventures, Mayfield Fund, Redline Capital and Walden Riverwood Ventures. http://axios.link/hNb7
🚑 Surterra Wellness, an Atlanta-based medical cannabis company, raised $100 million in Series D funding from backers like the family office of Patrón Spirits CEO Ed Brown. http://axios.link/5kVS
• Restaurant365, an Irvine, Calif.-based provider of restaurant accounting software, raised $88 million in Series C funding. Iconiq Capital led, and was joined by Tiger Global Management and Bessemer Venture Partner. http://axios.link/8qJ8
• Degreed, a San Francisco-based workforce learning platform, raised $35 million in equity funding from AllianceBernstein and return backers Owl Ventures, Jump Capital, Signal Peak Ventures and GSV Accelerate. It also secured a $40 million debt facility from AllianceBernstein. http://axios.link/DkP6
• Ornikar, a French online marketplace for driving instruction, raised €35 million in Series B funding from Idinvest and Bpifrance. http://axios.link/76Qr
• Superhuman, a subscription-based email management startup, raised $33 million in Series B funding at a $260 million valuation led by Andreessen Horowitz. http://axios.link/TnZr
🚑 Ultivue, a Cambridge, Mass.-based developer of tissue biomarker identification and quantification assays, raised $22 million in Series C funding. Northpond Ventures led, and was joined by ARCH Venture Partners, 6 Dimensions Capital, Yonghua Capital and Applied Ventures. http://axios.link/nQTn
• Wondery, a Los Angeles-based podcast publisher, raised $10 million in Series B funding. Waverley Capital led, and was joined by Powerhouse Ventures and return backers Lerer Hippeau, Greycroft, BDMI, Advancit and Water Tower Ventures. http://axios.link/rs5T
• SV Academy, an online tech skills education and job placement platform, raised $9.5 million in Series A funding led by Owl Ventures. http://axios.link/pxmO
• Opendorse, a Lincoln, Neb.-based athlete marketing platform, raised $3.1 million co-led by Serra Ventures and Flyover Capital. http://axios.link/0X5q
Private Equity Deals
• Equistone entered exclusive talks to buy Sateco, a French maker of metal formwork equipment for concrete forming and safety platforms on construction sites, from Naxicap Partners. www.sateco.fr
🚑 KPS Capital Partners completed its $490 million acquisition of Life Fitness, a Rosemont, Ill.-based maker of commercial fitness equipment and game tables, from Brunswick Corp. (NYSE: BC). www.lifefitness.com
• Lightyear Capital and Ontario Teachers' confirmed reports that they will buy Lendmark Financial Services, a Lawrenceville, Ga.-based consumer finance company, from The Blackstone Group. No financial terms were disclosed, but Reuters previously put the price at around $600 million (excluding debt). http://axios.link/pxmO
• Starwood Capital has expressed takeover interest in London-based real estate developer Helical (LSE: HLCL), which has a market cap of £437 million, per Bloomberg. http://axios.link/gkw6
Public Offerings
• Belle International, a Chinese women's shoe retailer taken private in 2017 by Hillhouse Capital, filed to raise upwards of $1 billion in a Hong Kong IPO for its sportswear distribution unit. http://axios.link/ATLY
🚑 Health Catalyst, a Salt Lak City-based provider of healthcare data warehousing and analytics, filed for a $100 million IPO. It plans to trade on the Nasdaq (HCAT) with Goldman Sachs as lead underwriter, and reports a $62 million net loss on $112 million in revenue for 2018. The company has raised nearly $400 million from firms like Sequoia Capital (21.9% pre-IPO stake), Norwest Venture Partners (21%) and UPMC (6.3%). http://axios.link/s02f
• The RealReal, a San Francisco-based luxury consignment marketplace, raised $300 million in its IPO. The company priced 15 million shares at $20 (above $17-$19 range), for an initial market cap of $1.65 billion. It will list on the Nasdaq (REAL) with Credit Suisse as lead underwriter, and reports a $76 million net loss on $207 million in revenue for 2018. The company raised over $330 million, most recently at a post-money valuation just over $1 billion, from firms like Great Hill Partners (14.7% pre-IPO stake), Canaan Partners (13%), PWP Growth Equity (11%), InterWest Partners (9.9%), Greycroft (9%), E.ventures (8.1%) and Greenspring Associates (7.4%).
⛽ Sunnova Energy International, a Houston-based provider of residential solar energy solutions, filed for a $100 million IPO. It plans to trade on the NYE (NOVA) with BAML as lead underwriter, and reports a $68 million net loss on $104 million in revenue for 2018. Shareholders include Energy Capital Partners and Quantum Strategic Partners. http://axios.link/FAFT
More M&A
• Apple (Nasdaq: AAPL) will invest $100 million into smartphone screen maker Japan Display (Tokyo: 6740) as part of a $500 million bailout led by China's Harvest Group. http://axios.link/byln
• French Connection (LSE: FCCN), a clothing retailer, has extended its sale process deadline into mid-September. http://axios.link/wubE
• Howard Hughes (NYSE: HHC) shares spiked after the Dallas-based real estate developer said it hired Centerview Partners to explore strategic alternatives. http://axios.link/HSwC
• Temasek will pay $300 million for a 21.7% stake in the logistics unit of Li & Fung (HK: 0494), thus postponing a planned spinoff IPO. http://axios.link/AvAr
Final Numbers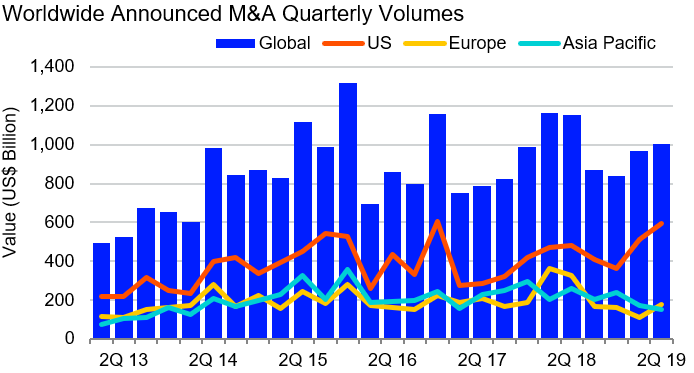 🙏 Thanks for reading Axios Pro Rata. Please invite your friends, colleagues, and NBA free agents to sign up here.