Axios Pro Rata
October 03, 2019
Greetings from the home office. Please remember that you can easily send me feedback or tips by hitting reply (they go straight to [email protected]), or via my anonymous tip box at http://axios.com/tips. You can also ask for my Signal or Telegram info. Okay, here we go...
Top of the Morning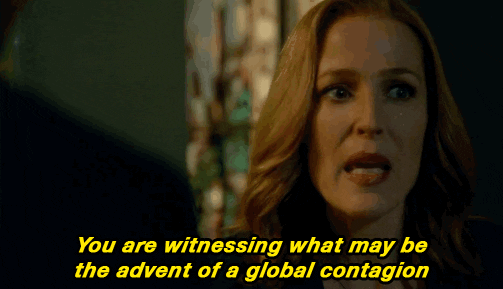 Swiss biotech ADC Therapeutics yesterday canceled what was expected to be the week's largest U.S. IPO, citing "adverse market conditions."
The "adverse market condition" explanation is standard, and normally induces eye-rolls. Typically, it's code for: "We don't own a mirror."
This one is being treated more legitimately, given the past few weeks of IPO market commotion — particularly among large offerings (ADC was seeking around a $1.8 billion valuation).
But, but, but... Four other companies did price IPOs last night, including a biotech valued at $936 million.
Venture capitalist Fred Wilson recently dug into The Great Public Market Reckoning, arguing that the real sea change is how software-enabled businesses are no longer being valued the same as actual software businesses.
I tend to agree with Fred, although it's unclear how long it will take the private markets to catch up.
Yes, Beyond Meat continues to be the sore thumb of this argument.
It wasn't too long ago that the public markets were severely discounting SaaS models in favor of just the sorts of businesses that Wilson says are now being viewed more clearly.
The bottom line: Everyone is trying to feel their way in the dark, in the absence of a consistent narrative.
• Update: On Tuesday we reported that Sen. Elizabeth Warren sent letters of inquiry to five private equity firms, related to their investments in the prison services sector. One of those firms, Apax Partners, has since provided Axios with a statement:
"Apax believes it has been incorrectly identified... Apax Funds do not own companies that provide prison or correctional facility support services. Apax Funds do have an investment in Attenti, a company that provides state and local law enforcement agencies with electronic monitoring solutions which are an alternative to incarceration, helping to improve offender rehabilitation and chances of employment, while keeping communities safe."
🎧 Pro Rata Podcast digs into the Hong Kong protests, including what they mean for the city's future as a global financial hub. Listen here.
The BFD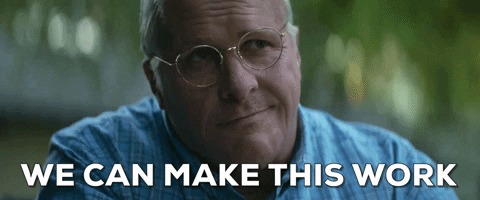 Vice Media has acquired Refinery29, an online publisher focused on millennial women.
Why it's the BFD: It reflects how many venture-backed media companies are consolidating for survival, often at valuations well below their most recent rounds.
No financial terms were disclosed, but the NY Times reports a $400 million price-tag, with Variety adding it was mostly in stock. PitchBook reports that Refinery29 was valued at $460 million following a Series E investment in mid-2016, led by Turner Broadcasting. The FT puts the combined business at around $4 billion, whereas Vice alone was valued at $5.7 billion in mid-2017.
Bottom line: "Brooklyn-based Vice has around 2,500 employees. Refinery29, headquartered in lower Manhattan, has under 400. Both companies in the past year have cut about 10% of their staffs, as they have faced the same challenges in hitting revenue and profitability targets that others in the digital-media space have." — Todd Spanger, Variety
Venture Capital Deals
• Udaan, a B2B ecommerce platform in India, raised $585 million in Series D funding from Tencent, Altimeter, Footpath Ventures, Hillhouse Capital, GGV Capital, Citi Ventures and return backers DST Global and Lightspeed Venture Partners. http://axios.link/Nogw
🚑 Adicet Bio, a Menlo Park-based developer of allogeneic cell therapies for cancer, raised $80 million in Series B funding. aMoon2 Fund, Regeneron Pharmaceuticals, J&J, OCI Enterprises, KB Investment, Consensus Business Group, SBI JI Innovation Fund, Samsung, Handok, and DSC Investment, were joined by return backers OrbiMed, Novartis Venture Fund, and Pontifax. http://axios.link/a3MI
• Snaplogic, a San Mateo, Calif.-based enterprise data integration platform, raised $72 million in new financing. Arrowroot Capital led, and was joined by Golub Capital and return backers. http://axios.link/g6uO
• Waycare, a connected mobility platform for transportation agencies, raised $7.25 million in Series A funding. SJF Ventures led, and was joined by UpWest, Next Gear Ventures, Innogy, Spider Capital, Goldbell, Zymestic Solutions, and Janom. www.waycaretech.com
🚑 Geneoscopy, a St. Louis-based developer of diagnostic tests for GI health, raised $6.9 million in Series A funding co-led by Cultivation Capital and NT Investments. www.genoscopy.com
• X1, a Pasadena, Calif.-based provider of GRC and e-discovery software, raised $5.1 million in Series B funding led by Palisades Growth Capital. http://axios.link/HcRf
• Lex, a commercial real estate securities marketplace for retail investors, raised $4 million in seed funding co-led by Greycroft and Thor Equities. www.lex-markets.com
Private Equity Deals
• The Blackstone Group agreed to buy a 65% stake in indoor water park operator Great Wolf Lodge from Centerbridge Partners (which retains a minority stake), at a $2.9 billion enterprise value. http://axios.link/WUax
• Construction Supply Group, a Houston-based construction supplies distribution company owned by The Sterling Company, acquired Construction Materials , a wholesale distributor of specialty building products for concrete contractors. www.constructionsupplygroup.com
• Glenwood Private Equity agreed to buy the construction glass business of France's Saint-Gobain (Paris: SGO) for €240 million. http://axios.link/Nm47
• Kinderhook Industries acquired Copperweld, a Fayetteville, Tenn.-based provider of bimetallic wiring products. www.copperweld.com
• Ksaria, a Methuen, Mass.-based portfolio company of Behrman Capital, acquired CIA&D, a Fort Worth, Texas-based manufacturer of electrical wiring harnesses, ignition leads, and metal conduits for commercial and military aircraft applications. www.ksaria.com
• PSP Investments of Canada agreed to acquire Webster Ltd. (ASX: WBA), an Australian agribusiness company in which it already held a 19.1% stake, for A$854 million. http://axios.link/GDSQ
• Quad Partners agreed invest in The Gardner School, a Nashville, Tenn.-based preschool chain. www.thegardnerschool.com
🚑 Team Services Group, a San Diego-based portfolio company of Alpine Investors, acquired AmeriBest Home Care, a home care agency in the greater Philadelphia area. www.teamsvc.com
• TPC Wire & Cable, a Macedonia, Ohio-based portfolio company of Audax Private Equity, acquired Cicoil, a Valencia, Calif.-based maker of flat cable and flat and round cable assemblies. www.tpcwire.com
• Warburg Pincus acquired Petplan, a Newtown Square, Penn.-based pet health insurer whose prior owners had been battling in court. http://axios.link/Bntf
Public Offerings
🚑 Aprea Therapeutics, a Swedish developer of oncology drugs, raised $85 million in its IPO. The pre-revenue company priced 5.7 million shares at $125 (middle of range), for an initial market cap of $288 million. It will trade on the Nasdaq (APRE), used J.P. Morgan as lead underwriter, and had raised around $125 million in VC funding from 5AM Ventures (17.73% pre-IPO stake), Versant Ventures (17.73%), Karolinska Development (17.21%), HealthCap (14.77%), Redmile Group (13.15%), and Sectoral Asset Management (10.35%).
🚑 Frequency Therapeutics, a Woburn, Mass.-based drug-maker focused on hearing loss, raised $84 million in its IPO. The pre-revenue company sold 6 million shares at $14, versus plans to sell 6.7 million at $14-$16. It will trade on the Nasdaq (FREQ), used J.P. Morgan as lead underwriter, and had raised nearly $150 million in VC funding from Perceptive Advisors (7.7% pre-IPO stake), Taiwania Capital (5.7%), Deerfield Management, RTW Investments, Mizuho Securities, Polaris Founders Capital, Axil Capital, and CoBro Ventures.
• MetroCity Bankshares, a Doraville, Ga.-based bank with 19 branches, raised $26 million in its IPO. The company priced 1.94 million shares at $13.50 (below range), for an initial market cap of $342 million. It will trade on the Nasdaq (MCBS), and used Keefe Bruyette Woods as lead underwriter.
🚑 Monopar Therapeutics, a Wilmette, Ill.-based developer of therapeutics for cancer and the side effects of chemotherapy, postponed its planned $40 million IPO, citing market conditions. The pre-revenue company planned to trade on the Nasdaq (MNPR) with JonesTrading as lead underwriter.
• Topsports, a Chinese sportswear maker, raised US$1.01 billion in a Hong Kong IPO. http://axios.link/0pcc
🚑 Viela Bio, a Gaithersburg, Md.-based inflammation and autoimmune biotech, raised $150 million in its IPO. It priced 7.9 million shares at $19, versus plans to offer 7.5 million shares at $19-$21, and will trade on the Nasdaq (VIE). Goldman Sachs was lead underwriter. Viela spun out of AstraZeneca in 2017 and raised $250 million in Series A funding from 6 Dimensions Capital, Boyu Capital, Hillhouse Capital, Temasek, and Sirona Capital.
Liquidity Events
⛽ Brookfield Asset Management is seeking a buyer for its 50% stake in Wind Energy Transmission Texas, which could fetch between $400-$500 million, per Bloomberg. http://axios.link/eTSt
• Tiny, a Canadian tech holding company, acquired Meteor, an open-source app development platform that had raised around $50 million from firms like Andreessen Horowitz, Initialized Capital, Matrix Partners, Trinity Ventures, and Webb Investment Network. http://axios.link/dGEE
More M&A
• FireEye (Nasdaq: FEYE), a Milpitas, Calif.-based cybersecurity company, hired Goldman Sachs to explore a possible sale, per Business Insider. Shares rose 4.5% on the news, giving FireEye nearly a $3 billion market cap. http://axios.link/gE7X
🚑 Lantheus (Nasdaq: LNTH) agreed to buy New York-based cancer drugmaker Progenics Pharmaceuticals (Nasdaq: PGNX) for around $411 million in stock. http://axios.link/b2df
🎢 Six Flags Entertainment (NYSE: SIX) approached rival theme park operator Cedar Fair (NYSE: FUN) about a merger, per Reuters. http://axios.link/uCpP
• Taboola, a content recommendation engine for online publishers, agreed to acquire rival Outbrain. The deal includes $250 million in cash and a 30% stake in Taboola. Taboola has raised over $130 million from firms like Fidelity, Marker, Pitango VC, Baidu, and Evergreen Venture Partners. Outbrain raised nearly $200 million from firms like Index Ventures, Lightspeed Venture Partners, Genesis Israel Ventures, Susquehanna Growth Equity, and HarbourVest. The two companies first discussed a merger in 2017. http://axios.link/S8EW
• Tokio Marine (Tokyo: 8766) agreed to buy U.S. property and casualty insurer Pure Group for around $3.1 billion, per Reuters. http://axios.link/dhBn
Fundraising
• Njord Partners, a European special situations firm, raised €271 million for its second fund. www.njordpartners.com
• Notion Capital, a European VC firm, raised $150 million for its fourth fund, with a focus on B2B tech startups. http://axios.link/wD7Z
• Panache Ventures, a Canadian seed-stage VC firm, raised C$58 million for its debut fund. http://axios.link/ZssY
• Radian Capital, a New York-based growth equity firm focused on enterprise software and tech-enabled services, raised $300 million for its second fund, per an SEC filing. http://axios.link/S2IJ
It's Personnel
• Ryan Brennan, former COO of OPIC, has rejoined Advantage Capital as a managing director. www.advantagecap.com
• Rachel Millard is joining the CFTC as deputy director of public affairs. She previously was communications director for the House Agriculture Committee.
• Ryan Sarver is stepping down as a general partner with Redpoint Ventures, where he'll remain a venture partner. No word yet on his future plans.
⛽ Rakesh Wilson is stepping down as an energy-focused senior partner with Apollo Global Management, after a decade with the firm, per Bloomberg. http://axios.link/p677
• Atin Batra launched Twenty Seven Ventures, a Hong Kong-based pre-seed and seed-stage venture fund focused on ed-tech and future of work startups. He previously was with Q Venture Partners, where he'll remain a venture partner.
• AE Industrial Partners promoted Jon Nemo to senior partner, and Charlie Compton, Kirk Konert, and Peter Schumacher to partner. www.aeroequity.com
Final Numbers: Divergence
🙏 Thanks for reading Axios Pro Rata. Please ask your friends, colleagues, and biotech bankers to sign up here.