February 17, 2022
💡 Join the Axios What's Next Summit virtually on April 5. Register here.
Top of the Morning
Sequoia Capital last fall disclosed plans to blow up the traditional VC model, saying it would form a single fund to hold all of its U.S. and European investments (including publicly-traded shares).
It also said this open-ended fund would become the sole limited partner for all future "sub-funds," basically creating a loop whereby the main fund and sub-funds would continuously feed each other.
The move shook other VC firms, judging by my inbox, as Sequoia is almost universally viewed as the industry's best-in-class.
Driving the news: Sequoia today laid out plans for its first three sub-funds under this new structure, and they aren't just continuations of existing strategies:
Crypto Fund ($500 million–$600 million): This will focus on liquid crypto investments, and is enabled by Sequoia recently becoming a registered investment advisor.
"We could buy these out of our seed or venture or growth funds and be mostly passive, and have done some of that, but it's not really what LPs or the crypto community wants," Sequoia's Alfred Lin explains. "This fund will let us manage these tokens differently, from staking to voting rights and having a say on governance."
Lin adds that around 20% of Sequoia's investments over the past year have been for crypto startups, and that such deals will continue at a brisk pace.
Ecosystem Fund ($900 million–$950 million): This is basically a fund-of-funds, to back both Sequoia scouts, funds formed by Sequoia alums and also some third-party efforts. This isn't completely new for Sequoia, which for example has backed Y Combinator funds, but this is a supercharging of those efforts.
Expansion Fund ($3.2 billion–$3.5 billion): This is a regional iteration of what Sequoia previously called its Global Growth funds, and isn't likely to begin deploying capital until late this year. Specific focus here on U.S. and European companies.
Lin said that if Sequoia China or Sequoia India ever choose to adopt this new fund strategy, they'd likely do it on their own, separate from the Silicon Valley mothership.
Note: The fund size ranges are because investors in Sequoia's single fund (i.e., what we normally thing of as LPs) are asked to allocate to each sub-fund, with those PPMs sent out earlier this morning.
The bottom line: The only real question after last fall's announcement was if LPs would buy into something so novel, even if it was coming from Sequoia. The answer was a resounding yes, with Lin saying that 95% of existing LPs agreed to roll over into the new umbrella fund.
The BFD
Carl Icahn says he's prepared to launch a proxy fight at McDonald's (NYSE: MCD) if the fast food giant doesn't stop using suppliers who house pregnant pigs in small boxes.
Why it's the BFD: Icahn is demanding the McDonald's prioritize something other than profits, which is a jagged departure from the activist investor's oeuvre. It's also unusual because Icahn holds only around $25,000 worth of McDonald's stock.
Context: Icahn was quietly a driving force behind McDonald's announcing in 2012 that within 10 years it would stop buying pork products from producers who use so-called gestation crates, as first reported by the WSJ. But now he thinks the company has used a disingenuous workaround, letting producers use the crates until pregnancy is officially confirmed; which can be up to six weeks into 16-week pregnancies.
The bottom line: "We're not going to fool around with them anymore." — Icahn to Bloomberg TV
Venture Capital Deals
• J&T Express, an Indonesian logistics firm focused on emerging markets, raised $2b at a $20b valuation from Temasek and insiders Hillhouse Capital, Boyu Capital and Sequoia Capital China. http://axios.link/92E8
🚑 Synthego, a Redwood City, Calif.-based genome engineering startup, raised $200m. Perceptive Advisors led, and was joined by SoftBank, Declaration Partners, Laurion Capital Management, Logos Capital, GigaFund, Chimera Abu Dhabi and insiders Wellington Management, RA Capital and Moore Strategic Ventures.
• Sólides, a Brazilian HR tech company, raised $100m in Series B funding led by Warburg Pincus. www.solides.com.br
🚑 Equip, a San Diego-based eating disorder treatment startup, raised $58m in Series B funding. The Chernin Group led, and was joined by Tiger Global, General Catalyst, Katie Couric Media and insiders F-Prime Capital, Optum Ventures and .406 Ventures. http://axios.link/TP53
• PlayPlay, a Paris-based enterprise video creation platform, raised $55m in Series B funding. Insight Partners led, and was joined by Balderton Capital. http://axios.link/WXw1
• Instrumental, a Palo Alto-based provider of manufacturing site monitoring software, raised $50m in Series C funding. BAM Elevate led, and was joined by insiders Canaan Partners, Root Ventures and Eclipse Ventures. http://axios.link/uD9r
• DealShare, an Indian social commerce startup, raised $45m in new Series E funding from Abu Dhabi Investment Authority. http://axios.link/d583
• Motorq, a Palo Alto-based connected car API startup, raised $40m in Series B funding. Insight Partners led, and was joined by insiders Story Ventures, FM Capital, Monta Vista Capital and Avanta Ventures. www.motorq.com
• Classiq, an Israeli quantum software development platform, raised $33m in Series B funding. HP Pathfinder led, and was joined by Phoenix, Spike Ventures and Samsung Next. www.classiq.io
• Nomad, a "guaranteed rent" marketplace for small landlords, raised $20m in Series A funding. SVB led, and was joined by Kickstart Fund, Peterson Ventures and Range Ventures. http://axios.link/vcn6
• AKHAN Semiconductor, a Gurnee, Ill.-based developer of lab-grown diamond materials for electronics, raised $20m from backers like Zahid Group Holdings. www.akhansemi.com
🚑 Dutch, a veterinary telemedicine startup, raised $20m in Series A funding co-led by Forerunner Ventures and Eclipse Ventures. http://axios.link/muZI
• Flow, an S.F.-based provider of private fund formation and management software, raised $20m in Series A funding. SVB led, and was joined by Frontier Ventures, GFR Fund, HOF Capital, L'Attitude Ventures, WOCstar Fund and Mantis VC. www.flowinc.com
• Talespin, an LA-based startup focused on skills development and workplace training in the metaverse, raised $20m in Series C funding. SEEK Investments and Allomer Capital co-led, and were joined by Pearson Ventures, Accenture Ventures, Go1 and Sony Innovation Fund. www.talespin.com
• RideCo, a Canadian on-demand public transit tech startup, raised C$20m in Series A funding led by Eclipse Ventures. www.rideco.com
• Subskribe, a subscription tech startup, raised $18.4m in from 8VC and Slow Ventures. www.subskribe.com
• DuploCloud, a San Jose, Calif.-based no-code/low-code infrastructure automation and compliance startup, raised $15m in Series A funding. Mayfield led, and was joined by Monta Vista Capital. www.duplocloud.com
• Goldcast, a Boston-based virtual and hybrid events platform, raised $10m in seed funding. Unusual Ventures led, and was joined by Hubspot Ventures, Afore Capital and Underscore VC. www.goldcast.io
• Nanonets, an S.F.-based document processing automation software startup, raised $10m in Series A funding led by Elevation Capital. http://axios.link/butK
• Paywallet, a Jacksonville, Fla.-based payroll-linked verification and remittance startup, raised $8.8m in Series A funding led by Pasaca Capital. www.yourpaywallet.com
• Voila, a social commerce infrastructure startup, raised $6m in Series A funding. Sinovation Ventures led, and was joined by Fosun Rz Capital. http://axios.link/qcPT
• Advisr, a New York-based B2B sales operating system startup, raised $5.75m. Next Frontier Capital led, and was joined by Granite Capital. www.advisr.com
• Mezubo, a Bogotá-based used car financing platform, raised $5.5m from Canary and DILA Capital. www.mezubo.com
• Rubi Labs, a developer of cellulosic textiles, raised $4.5m co-led by Talis Capital and Necessary Ventures. www.rubi.earth
• Earnipay, a Nigerian earned wage access startup, raised $4m in seed funding. Canaan Partners led, and was joined by XYZ VC, Village Global, Musha Ventures, Voltron Capital and Ventures Platform. http://axios.link/mWcZ
• Freterium, a Moroccan freight trucking software startup, raised $4m in seed funding led by Partech. http://axios.link/NAGs
• Liefergrün, a German zero-emissions last-mile delivery startup, raised €3m in seed funding led by Speedinvest. http://axios.link/Ari6
Private Equity Deals
☕ Alshaya Group hired JPMorgan to find a buyer for a minority stake in its Starbucks franchising business in the MENA and Central Asia regions, per Reuters. First-round bidders include CVC Capital Partners, Brookfield, Mubadala and ADQ. http://axios.link/8kk8
🚑 Bregal Sagemount invested in DentalXChange, an Irvine, Calif.-based provider of EDI tech for the dental market. www.dentalxchange.com
• CGI Automated Manufacturing, a Romeoville, Ill.-based portfolio company of Core Industrial Partners, bought Haven, a Brunswick, Ga.-based contract manufacturer of highly engineered components. www.havencut.com
• Georgian Partners and CDPQ agreed to invest $1.2b for a 50% stake in eSentire, a Canadian cybersecurity company backed by Warburg Pincus, per Bloomberg. http://axios.link/lxMR
• Silver Lake agreed to buy a minority stake in the commercial activities of New Zealand Rugby, parent company of the All Blacks team. Silver Lake originally wanted to buy 12.5% for around US$260m million, but player opposition drove the final deal down to 5.71% for $134m. http://axios.link/K3fu
⚡ Verdane invested in EVA Global, a Finland-based provider of managed services for EV charging. www.evaglobal.com
Public Offerings
• Meihua, a Chinese maker of disposable medical products, raised $36m in its IPO. The company priced fewer shares than expected, but still becomes the first Chinese issuer to list on a U.S. exchange (Nasdaq: MHUA) in around seven months. Shares rose 29% of its first day of trading. http://axios.link/qq0Q
SPAC Stuff
• Circle, a Boston-based provider of payment and treasury infrastructure solutions for online businesses, restructured its merger agreement with Concord Acquisition Corp. (NYSE: CND), a SPAC formed by former Barclays boss Bob Diamond. The original deal had an implied $4.5b valuation, whereas the new mark would be $9b. http://axios.link/VN58
• AXIOS Sustainable Growth Acquisition, an ag-tech SPAC focused on Central and Eastern Europe, raised $150m in its IPO. Great name, but no relation to a certain media juggernaut. http://axios.link/QhjP
• Silver Sustainable Solutions, a clean tech SPAC formed by Guggenheim Partners, filed for a $250m IPO.
Axios Pro Recap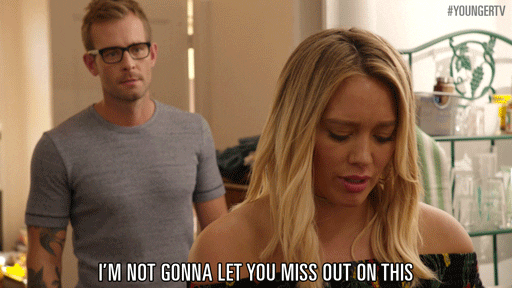 Highlights from yesterday's Axios Pro newsletters.
💰 Fintech: Funding scoop on a startup that's kind of a mash-up between Robinhood and Twitch.
🛒 Retail: A tale of three activist campaigns, and a new deal for Dunkin.
🚑 Health Tech: The relocation of healthcare to the home and a conversation with Labcorp's CEO.
Liquidity Events
⚡Colgate Energy, a Permian Basin energy firm backed by Pearl Energy Investments and NGP Energy Capital, is considering a sale process after inbound interest, per Bloomberg. The Midland, Texas-based company had been prepping an IPO and could be valued at around $5b. http://axios.link/Dv4Y
• Spotify (NYSE: SPOT) agreed to buy podcast measurement service Podsights and podcast analytics platform Chartable. Podsights raised around $4m from backers like Newark Venture Partners, while Chartable raised around $4m from firms like Greycroft and Initialized Capital. http://axios.link/KKBg
More M&A
⚡ ACS (Madrid: ACS) reportedly is seeking a buyer for its Zero-E renewable energy unit, which could fetch around €1b. http://axios.link/Avvw
⚡ China General Nuclear Power is considering a sale of its European renewable energy assets, which could fetch more than $2b, per Bloomberg. http://axios.link/QViF
🚑 Fresenius of Germany is in advanced talks to buy a majority stake in Spanish biotech mAbxience for around €400m, per Bloomberg. http://axios.link/8fJg
• Havenly, a Denver-based online interior design service that's raised $85m in VC funding, acquired The Inside, a DTC home furnishings brand seeded by firms like Corigin Ventures, Black Jays Investments, Secocha Ventures and Overton VC. www.havenly.com
• Nitto Denko (Tokyo: 6988) will pay around $700m to buy the personal care components unit of British paper and packaging firm Mondi (LSE: MNDI). http://axios.link/FMkm
Fundraising
• Cherry Ventures of Berlin raised a $34m fund focused on web3 and crypto startups. www.cherry.vc
• Forerunner Ventures raised $1b for its sixth flagship fund, per an SEC filing. www.forerunnerventures.com
• Nina Capital, a health tech VC firm, raised more than €40m for its second fund. www.nina.capital
• Sony Ventures announced a $215m fourth fund. http://axios.link/vo4S
• Thrive Capital, the New York-based VC firm led by Joshua Kushner, raised $3b for its eighth fund. www.thrivecap.com
• Wellstreet, a Swedish VC firm, says it's raising $40m for a fintech-focused fund. www.wellstreet.se
It's Personnel
• BMO Private Equity Trust (LSE: BPET) said that chairman Mark Tennant will retire at the end of May, to be succeeded by director Richard Gray. www.bmogam.com
• Alex Kaufman joined Verizon Ventures as a principal. He previously co-founded APA Venture Partners. www.verizonventures.com
🚑 Molly Gilmartin, former chief commercial officer of Induction Healthcare Group, joined London-based AlbionVC. www.albion.vc
• Nyca Partners promoted Stephanie Khoo to partner and hired Jasleen Kaur (ex-CE Innovation Capital) as a principal.  www.nyca.com
Final Numbers: CFOs say...

BDO surveyed 600 CFOs of companies with between $100m and $3b in annual revenue, with 31% saying they plan to pursue M&A in 2022.
✅ Thanks for reading Axios Pro Rata! Please ask your friends, colleagues and McRib mavens to sign up.