Today is the 6-month anniversary of Axios going live. A huge thanks to everyone for reading, and please be sure to email me with any comments or suggestions. Also, remember to ask your colleagues, friends and baristas to sign up for Pro Rata at: http://link.axios.com/join/prorata-signup. Here we go...
https://www.axios.com/newsletters/axios-pro-rata-5a6b6a4d-898c-47c3-b0bb-006b9e092133.html?chunk=0#story0
Top of the Morning
• Crowdfrauding: Nin Ventures is a Chicago-based "next generation technology VC fund" that is best known for announcing last fall that it had hired Gurbaksh Chahal, an admitted domestic abuser, as an advisor. Chahal, however, subsequently insisted he had never joined Nin Ventures, which raises money online via a provision in the JOBS Act.
And here's the thing: There actually is reason to believe Chahal, because he's not the only Nin Ventures "advisor" claiming to be no such thing. In fact, six of the nine team members listed by Nin Ventures either no longer work with the firm or dispute having ever worked there.
More: Read the full story. Or, if you prefer to watch me get repeatedly insulted, check out the Nin Ventures Twitter feed from yesterday.
Why it matters: Nin Ventures continues to fundraise, via its website, social media, open conference calls and public appearances by founder Nin Desai (including one scheduled for next week). It has little interest, however, in providing prospective investors with accurate information.
• Deep packets: Sandvine Corp. (TSX: SVC) yesterday announced that it has agreed to be acquired by Francisco Partners portfolio company Procera Networks for around C$562 million, or C$4.40 per share. That tops an earlier agreed-upon C$3.80 per share deal with Vector Capital, and even Francisco's initial rival bid of C$4.15 per share.
Reminder: We recently wrote about how this deal could have global surveillance implications, particularly were Francisco/Procera to win. I asked Sandvine if had requested and/or received any assurances that its products would not be sold to foreign government entities that could possibly use them to surveil citizens outside of established criminal justice protocols (such as journalists, anti-corruption activists, political opponents, etc.). It did not reply.
• Shut the Doerr: Penguin Publishing yesterday said that it will indefinitely delay publication of a new management strategies book from venture capitalist John Doerr. The trouble is that Doerr's co-author, BetterWorks CEO Kris Duggan, was just hit with a sexual harassment and assault suit by a former BetterWorks employee. I do happen to have a preview copy of the book, which primarily extols the virtues of OKRs and includes a forward from Alphabet CEO Larry Page.
• It gets worse: AngelList has put partner Lee Jacobs on indefinite leave, as it investigates alleged sexual misconduct at an event in 2013.
• Tip-off: Leslie Alexander yesterday announced that he is putting the Houston Rockets up for sale, which makes me wonder which private investment titans will vie to own another NBA franchise. Of the leagues 30 teams, four are owned by active private equity investors (Celtics, Bucks, Pistons and 76ers). Four others are owned by current and former VC types, even if some of them made their initial fortunes elsewhere (Cavs, Mavericks, Wizards and Warriors).
https://www.axios.com/newsletters/axios-pro-rata-5a6b6a4d-898c-47c3-b0bb-006b9e092133.html?chunk=1#story1
The BFD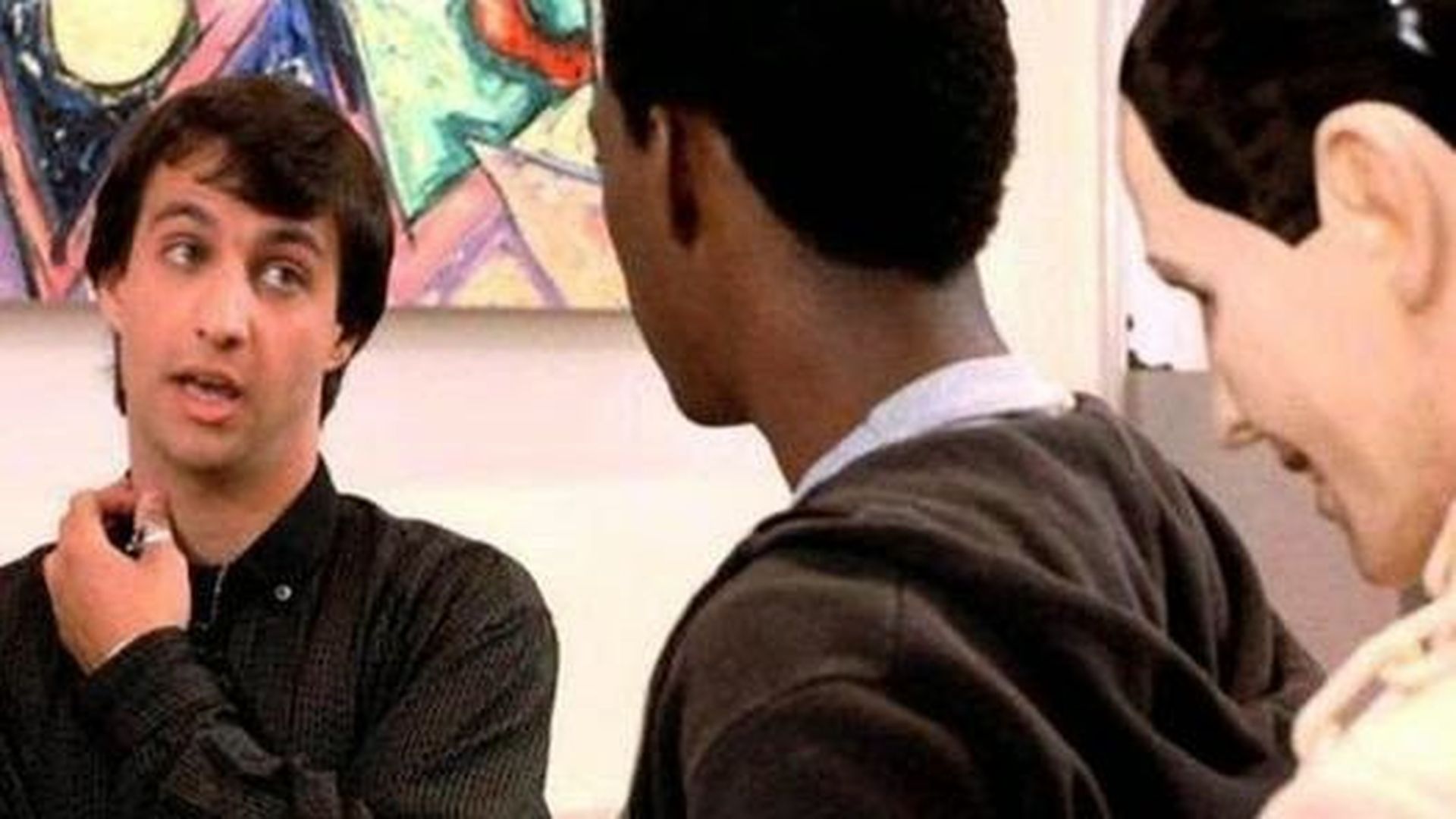 Artsy, a New York-based art discovery marketplace, has raised $50 million in Series D funding. Avenir Growth Capital led the round, and was joined by return backers like L Catterton, Shumway Capital and Thrive Capital. The round also included individual angels like Joe Gebbia (Airbnb co-founder) and Larry Gagosian (founder of Gagosian Gallery).
Why it's the BFD: Fine art sellers had long resisted putting their wares online, viewing it as a low-class loss of control. But now many are viewing the Internet as possible savior, with the global auction market still unable to regain its pre-financial crisis highs.
Bottom line: "When Artsy launched to the public in 2012, it had a little over 20,000 images from 275 galleries and 50 museums. Today, Artsy is far and away the biggest player in the online art market, with over 800,000 works from over 4,000 galleries. Not only have gallery owners come around to embracing Cleveland's online marketplaces, 1,800 galleries now pay Artsy between $425 and $1,000 a month to be members. The company helped to put on 41 auctions last year, and is on track to participate in over 160 auctions in 2017." — Ben Popper, The Verge
https://www.axios.com/newsletters/axios-pro-rata-5a6b6a4d-898c-47c3-b0bb-006b9e092133.html?chunk=2#story2
Venture Capital Deals
• NewStore, a Boston-based mobile retail platform, has raised $50 million in Series B funding. Activant Capital led the round, and was joined by General Catalyst and company (and Demandware) founder Stephan Schambach. http://bit.ly/2tbaZKx
🚑 Silk Road Medical, a Sunnyvale, Calif.-based developer of surgical solutions for stroke patients, has raised $47 million in new VC funding. Norwest Venture Partners and Janus Capital Management co-led the round, and were joined by return backers Warburg Pincus, The Vertical Group and CRG. www.silkroadmed.com
• FreshBooks, a Toronto-based accounting software platform for small businesses, has raised $43 million in Series B funding. Georgian Partners led the round, and was joined by fellow return backers Accomplice and Oak Investment Partners. http://tcrn.ch/2u4VeHO
🚑 Venus Concept, a developer of aesthetic technologies and related practice enhancement services, has raised $38 million in new VC funding. EW Healthcare Partners led the round, and was joined by HealthQuest Capital and Madryn Asset Management. http://bit.ly/2tm5L2M
• SpotHero, a Chicago-based parking reservation service, has raised $30 million in Series C funding. Global Founders Capital was joined by Autotech Ventures and return backers like Insight Venture Partners. http://bit.ly/2uyeyxJ
• Privitar, a French provider of big data protection solutions, has raised around $16 million in Series A funding. Partech Ventures led the round, and was joined by CME Ventures, Salesforce Ventures and return backers IQ Capital, 24Haymarket and Illuminate Financial. http://tcrn.ch/2u4SKJk
• Impartner, a South Jordan, Utah-based partner relationship management company, has raised $15 million in new VC funding from Emergence Capital. http://bit.ly/2u1Z2b2
• Corelight, a San Francisco-based cybersecurity startup focused on preventing ransomware, has raised $9.2 million in Series A funding. Accel led the round, and was joined by Osage Venture Partners and Steve McCanne (co-founder of Riverbed Technology). http://tcrn.ch/2tB2mIo
🚑 Rapid Medical, an Israeli developer of stoke treatments, has raised $9 million in Series B funding. BRM Group and Shanghai Israel Investment Fund co-led the round, and were joined by Winnovation Capital and Gefen Capital. http://bit.ly/2u5azYY
🚑 Bright.md, a Portland, Ore.-based developer of a "virtual physician's assistant," has raised $8 million in Series B funding. B Capital Group led the round, and was joined by return backer Seven Peaks Ventures. http://bit.ly/2uEdqJI
• Syte.ai, a visual search engine for fashion products, has raised $8 million in Series A funding. NHN Ventures led the round, and was joined by Naver Corp., Line Corp., Magma VC, KDC Ventures, Reimagine VC and NBM Ventures. http://tcrn.ch/2tlYMqv
• Reach Robotics, a UK-based developer of augmented reality bots, has raised $7.5 million in Series A funding co-led by Korea Investment Partners and iGlobe. http://tcrn.ch/2uwplIC
• Form3, a London-based cloud platform for global payment processing, has raised $5 million in new VC funding from backers like Barclays and AngelCoFund. www.form3.tech
• ObEN, a Pasadena, Calif.-based "celebrity AI platform," has raised $5 million in new funding from Tencent Ventures. www.oben.com
• Embark, a San Francisco-based DNA testing kit for dogs, has raised $4.5 million in new seed funding. Founder Collective led the round, and was joined by Freestyle Capital, ThirdKind, Section 23, SV Angel and Anne Wojcicki. http://tcrn.ch/2uvchnv
• Learnerbly, a London-based professional development platform, has raised £1.6 million in seed funding led by Frontline Ventures. http://tcrn.ch/2uvslFg
• EquityZen, a New York-based pre-IPO stock trading platform, has raised $3 million in new VC funding led by Draper Associates. www.equityzen.com
• AdQuick, a Los Angeles-based billboard-ad buying platform, has raised $1.1 million in seed funding from Initialized Capital, Haystack Ventures and VTF Capital. http://tcrn.ch/2tS6YNO
• Butternut Box, a London-based dog meal delivery service, has raised £1 million in seed funding from Passion Capital. http://tcrn.ch/2tis4Gy
• Davost Intelligence, a Chinese provider of analytics to the tourism sector, said that it has secured "hundreds of millions of RMB" commitments from Yunfeng Capital. http://bit.ly/2u4gyLO
https://www.axios.com/newsletters/axios-pro-rata-5a6b6a4d-898c-47c3-b0bb-006b9e092133.html?chunk=3#story3
Private Equity
• BC Partners has agreed to acquire PlusServer, a German provider of managed hosting and cloud solutions for corporate clients, from GoDaddy (NYSE: GDDY) for $459 million. http://reut.rs/2uyQFWM
• DreamLine, a Warminster, Penn.-based maker of premium shower products, has raised an undisclosed amount of funding from Morgenthaler Private Equity. www.dreamline.com
• J.W. Childs Associates has acquired a majority stake in EbLens, a Torrington, Calif.-based retailer of "urban-inspired" footwear and apparel, from KarpReilly. No financial terms were disclosed. www.eblens.com
• Kohlberg & Co. has completed its previously-announced $240 million acquisition of the winter sports business of Newell Brands (NYSE: NWL), which includes brands like K2 and Full Tilt. http://dpo.st/2sbijF2
• Pamplona Capital Management has agreed to acquire BakeMark, a Pico River, Calif.-based distributor of baked goods, ingredients and supplies to the food industry, from The Netherlands-based CSM Bakery Solutions. No financial terms were disclosed. http://bit.ly/2u57qIN
• Providence Strategic Growth has acquired a majority stake in Patron Technology, a New York-based provider of a CRM system for arts and culture organizations. No financial terms were disclosed. www.provequity.com
• Sizmek, an Austin, Texas-based portfolio company of Vector Capital, has agreed to acquire Rocket Fuel (Nasdaq: FUEL), a Redwood City, Calif.-based predictive marketing platform, for around $145 million in cash ($2.60 per share). www.sizmek.com
• TPG Capital and MBK Partners have teamed on a takeover offer for Hutchison Global Communications, a Hong Kong-based fixed-line phone operator that could be valued at around $1 billion, according to Reuters. Also bidding is I Squared Capital Advisors. http://reut.rs/2tbC7Ja
🚑 Valeant Pharma (NYSE: VRX) has agreed to sell Obagi Medical Products, an Irvine, Calif.-based maker of topical aesthetic and therapeutic prescription skin care systems, to a private equity fund affiliate of Haitong International (HK: 655) for $190 million in cash. Valeant had paid $344 million to purchase Obagi in 2013. http://reut.rs/2u5iLbE
https://www.axios.com/newsletters/axios-pro-rata-5a6b6a4d-898c-47c3-b0bb-006b9e092133.html?chunk=4#story4
Public Offerings
🚑 Sienna Biopharmaceuticals, a Westlake Village-based medical dermatology and aesthetics startup, has set its IPO terms to 4.33 million shares being offered at between $14 and $16 per share. It would have a fully-diluted market value of around $317 million, were it to price in the middle of its range. The pre-revenue company plans to trade on the Nasdaq under ticker symbol SNNA, with J.P. Morgan listed as left lead underwriter. Shareholders include Arch Venture Partners, Venvest Capital, Partner Fund Management, Altitude Life Science Ventures, Fidelity, Clough Capital Partners and Omega Fund Management. www.siennabio.com
https://www.axios.com/newsletters/axios-pro-rata-5a6b6a4d-898c-47c3-b0bb-006b9e092133.html?chunk=5#story5
More M&A
• BGC Partners (Nasdaq: BGGC) has agreed to acquire provider Berkley Point Financial from Cantor Fitzgerald for $875 million. BGC also agreed to invest $100 million for a 27% stake in a new commercial real estate business it will set up with Cantor Fitzgerald. http://reut.rs/2uEgsOo
• Tantech Holdings (Nasdaq: TANH), a Chinese maker of bamboo-based charcoal products for both home and industrial uses, has acquired a 70% equity stake in Suzhou E Motors, a Chinese a specialty electric vehicles and power batteries manufacturer, for $14.7 million in cash. www.tantech.cn
https://www.axios.com/newsletters/axios-pro-rata-5a6b6a4d-898c-47c3-b0bb-006b9e092133.html?chunk=6#story6
Fundraising
• C-Bridge Capital, a Shanghai-based private equity firm focused on the Chinese healthcare sector, has closed its second fund with $400 million in capital commitments. http://bit.ly/2tBgXDW
• Insight Venture Partners has secured around $3.6 billion in capital commitments for its tenth fund, per SEC filings. A source tells Axios that a final close is slated for Q4, and that the fund won't come in below the $4.75 billion it raised for Fund IX. www.insightpartners.com
• Moment Ventures is raising $50 million for its second fund, per an SEC filing. So far it has secured $12.5 million. www.momentventures.com
https://www.axios.com/newsletters/axios-pro-rata-5a6b6a4d-898c-47c3-b0bb-006b9e092133.html?chunk=7#story7
It's Personnel
• Thomas Chadwick has joined Pritzker Group Private Capital as a VP in the firm's manufactured products group. He previously was an associate with Madison Dearborn Partners. www.pritzkergroup.com
• Robin Gill has joined Wellington Financial as a partner and head of its New York team. He previously was an SVP with City National Bank, where he led tech debt financings. www.wellingtonfund.com
https://www.axios.com/newsletters/axios-pro-rata-5a6b6a4d-898c-47c3-b0bb-006b9e092133.html?chunk=8#story8
Final Numbers