Sleepy-eyed greetings from the home office, after a red-eye back to Boston from LA. Remember I love feedback and scoop via email (dan@axios.com) or our anonymous tipbox (http://axios.com/tips). Okay, here we go....
https://www.axios.com/newsletters/axios-pro-rata-59c02ccf-7c7e-449d-a484-8be0699f3a40.html?chunk=0#story0
Top of the Morning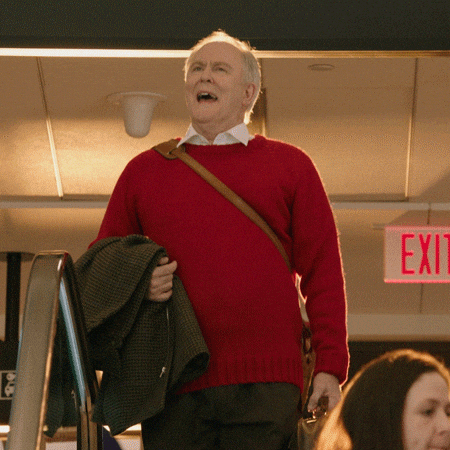 Three takeaways from two days at the Milken Global Conference:
1. Optimism. So much optimism, about nearly everything. If Mike Milken had decorated the Beverly Hilton with rainbows, it wouldn't have been out of place. Someone actually said to me yesterday that the rules of economic cycles may no longer apply, and this was a senior capital markets professional with a head full of gray.
2. Regulatory confusion, as the venerable playbook has been set on fire without a replacement. Several M&A bankers told me that they feel unable to give reliable regulatory advice right now, either domestically or internationally. Some of this may be resolved this week in Beijing, but it goes further than CFIUS or China's MOFCOM. And even a ruling in AT&T vs. DoJ is unlikely to settle things, as the loser is widely expected to appeal (particularly if that loser is DoJ).
But going back to #1, global M&A is still way up over this time last year. So this is really an argument about how a hot market could be a few degrees higher.
3. Less Trump. Last year's conference was dominated not only by talk of Trump, but also by top administration officials on the agenda. This year Trump was more in the background, as not even the tariff spats seemed to particularly irk the free-trading crowd (again, optimism). The official program still included some cabinet bigs like Steve Mnuchin and Wilbur Ross, but it felt like much fewer than the 2017 edition.
• Situational awareness: Spotify earnings come after market close today. Shares have held since the direct listing, currently around 2% higher than original trades, but this will represent the stock's next major test.
• Dry powder mountain: Several private equity panels at Milken discussed the record amount of uninvested private equity capital, but Barings' Jonathan Rotolo was smart to point out that the available stats are artificially low because they don't include the increasing amounts of co-investment set-asides by large limited partners.
We also heard a lot from PE execs about how the industry has evolved, moving from a lever-and-cut model to one much more focused on operational improvements. But nothing on how it still hasn't evolved much at all in terms of gender or racial demographics. If the venture capital industry wants to feel better about itself in this regard, it should spend time in PE-land.
https://www.axios.com/newsletters/axios-pro-rata-59c02ccf-7c7e-449d-a484-8be0699f3a40.html?chunk=1#story1
The BFD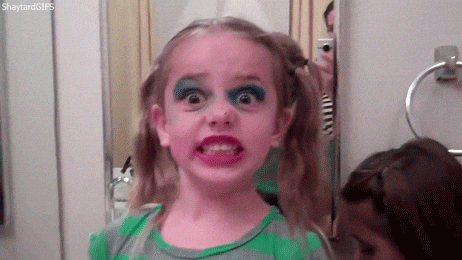 Viking Global Investors has agreed to acquire a majority stake in Birchbox, via a recap that will effectively wipe out the other VCs that invested over $85 million (including at a valuation just south of $500 million). Recode was first with the news, adding that there had been sale talks with both Walmart and QVC. CEO Katia Beauchamp will remain in charge and no layoffs are expected.
Why it's the BFD: Because Birchbox was the original "stuff in a box" company, kicking off a niche industry that would attract both startups and legacy retailers.
Bottom line: It's a reminder that innovation without execution is like uncooked bacon. Potentially amazing, but of little current value.
https://www.axios.com/newsletters/axios-pro-rata-59c02ccf-7c7e-449d-a484-8be0699f3a40.html?chunk=2#story2
Venture Capital Deals
• Rapid Micro Biosystems, a Lowell, Mass.-based provider of automated microbial detection technology for the healthcare product manufacturing sector, raised $60 million in new VC funding. Bain Capital Life Sciences and Xeraya Capital co-led, and were joined by Asahi Kasei Medical and Longitude Capital, Quaker Partners, TVM Capital, and Richard K. Mellon and Sons. www.rapidmicrobio.com
• Humu, a behavioral change software startup co-founded by ex-Googlers Laszlo Bock and Wayne Crosby, raised $30 million in Series B funding. IVP led and was joined by return backer Index Ventures. http://axios.link/wWSN
• Soft Robotics, a Cambridge, Mass.-based industrial robotics company, raised $20 million in funding. Hyperplane VC led, and was joined by Scale Venture Partners, Calibrate Ventures, Honeywell Ventures, Tekfen Ventures, Yamaha Motor Co. and return backers Material Impact, ABB Technology Ventures, Taylor Farms Ventures and Haiyin Capital. www.softroboticsinc.com
• Namogoo, an Israeli e-commerce security startup, raised $15 million in second-round funding from Hanaco Venture Capital, GreatPoint Ventures, Blumberg Capital and Inmiti Capital. http://axios.link/p2Me
• ZeroCater, a San Francisco-based office catering startup, raised $12 million in new funding. Cleveland Avenue led, and was joined by Romulus Capital, Struck Capital and Justin Kan. http://axios.link/5e7E
• Algolux, a Montreal-based provider of "machine-learning stacks for autonomous vision and imaging," raised US$10 million in Series A funding. GM Ventures led, and was joined by Drive Capital, Intact Ventures and seed backer Real Ventures. www.algolux.com
•Poq, a London-based SaaS app commerce platform, raised £9.5 million in Series B funding. Smedvig Capital led, and was joined by Revolt Ventures and Beringea. http://axios.link/Zv0e
🚑 BenchSci, a Toronto-based developer of an AI-powered search engine for biological products, raised US$8 million in Series A funding. iNovia Capital led, and was joined by Gradient Ventures and return backers Golden Venture Partners, Afore Capital, Real Ventures and Radical Ventures. http://axios.link/ERiW
🚑 NovellusDx, an Israeli cancer profiling startup, raised $6 million in funding from Helsinn Investment Fund, Bio Capital Impact Fund and Windham Venture Partners. http://axios.link/gMj1
• Paragraf, a UK-based graphene startup, raised £2.9 million in seed funding. Cambridge Enterprise led, and was joined by Parkwalk Advisors, Amadeus Capital Partners and IQ Capital Partners. http://axios.link/H9xC
https://www.axios.com/newsletters/axios-pro-rata-59c02ccf-7c7e-449d-a484-8be0699f3a40.html?chunk=3#story3
Private Equity Deals
• Bain Capital has agreed to acquire Penn Foster, a Scranton, Penn.-based for-profit professional training school, from Vistria Group. http://axios.link/7gX2
• Pinewell Capital has acquired Avon Engineering Fabrications, a Picayune, Miss.-based maker of performance inflatable products to the U.S. military and Department of Defense. www.avon-aef.com
• Trilantic North America completed its purchase of a majority stake in United Subcontractors, a St. Paul, Minn.-based provider of installed insulation and related services to builders, contractors and homeowners, for $475 million in cash. www.usiinc.com
• Veritas Capital has completed its previously-announced purchase of PwC's U.S. public sector business. http://axios.link/9t63
• Vorteq, a Peninsula Pacific-owned provider of coil coating services for metal products, has acquired Wheeling Services & Supply, a Woodstock, Ill.-based maker of pre-painted aluminum products for the residential building and construction markets. www.vorteqcoil.com
https://www.axios.com/newsletters/axios-pro-rata-59c02ccf-7c7e-449d-a484-8be0699f3a40.html?chunk=4#story4
Public Offerings
• Huya Broadcasting, a Chinese e-sports video platform being spun out of YY (Nasdaq: YY), set its IPO terms to 15 million shares being offered at $10-$12. It would have a fully-diluted market value of around $2.4 billion, were it to price in the middle. The company plans to trade on the NYSE under ticker HUYA, with Credit Suisse as lead underwriter.
🚑 Iterum Therapeutics, an Ireland-based developer of anti-infectives, filed for a $92 million IPO. It plans to trade on the Nasdaq under ticker symbol ITRM, with Leerink Partners as lead underwriter. The company has raised around in VC funding from Canaan Partners (15.7% pre-IPO stake), Sofinnova Ventures (15.7%), Frazier Healthcare (13.9%), New Leaf Ventures (10.2%), Arix Bioscience (8.9%), Pivotal bioVenture Partner (8.1%), Advent Life Sciences (8.1%) and Bay City Capital. www.iterumtx.com
• QSR Brands, Malaysia's largest fast-food operator, is considering a $510 million IPO. http://axios.link/rjYG
https://www.axios.com/newsletters/axios-pro-rata-59c02ccf-7c7e-449d-a484-8be0699f3a40.html?chunk=5#story5
Liquidity Events
• Cisco (Nasdaq: CSCO) has agreed to acquire Accompany, a Los Altos, Calif.-based relationship intelligence platform, for $270 million in cash and stock. Accompany had raised around $40 million in VC funding from Ignition Venture Partners, Cowboy Ventures, CRV and Kaplan Group Investments http://axios.link/8DvA
https://www.axios.com/newsletters/axios-pro-rata-59c02ccf-7c7e-449d-a484-8be0699f3a40.html?chunk=6#story6
More M&A
🚑 Nokia said that it plans to sell its digital health unit, including smartwatches and fitness trackers. http://axios.link/Ik9H
• SoftBank has agreed to cede control of Chinese operations of British chip designer ARM Holdings to a new JV with its Chinese partners that is expected to eventually IPO. http://axios.link/4hVu
• Xerox (NYSE: XRX) reached an agreement with activist investors Carl Icahn and Darwin Deason, who have sought to kill a $6.1 billion takeover by Fujifilm. Per the peace, Xerox CEO Jeff Jacobson is out. http://axios.link/CzL5
https://www.axios.com/newsletters/axios-pro-rata-59c02ccf-7c7e-449d-a484-8be0699f3a40.html?chunk=7#story7
Fundraising
• The Carlyle Group said in an earnings call that it held a €3.3 billion first close for its fifth European buyout fund, which is targeting €5 billion. http://axios.link/Zr4G
• Dymon Asia Capital of Singapore has closed its second Southeast Asia-focused private equity fund with $450 million. http://axios.link/sCtl
• GoldPoint Partners has closed its sixth private equity co-investment fund with $850 million. www.goldpointpartners.com
⛽ LS Power has closed its fourth energy and infrastructure-focused private equity fund with $2.25 billion. www.lspower.com
• Strategic Value Partners has closed its fourth distressed debt fund at $2.85 billion. http://axios.link/h0Px
https://www.axios.com/newsletters/axios-pro-rata-59c02ccf-7c7e-449d-a484-8be0699f3a40.html?chunk=8#story8
It's Personnel
• Investcorp said that co-CEO Mohammed Al-Shroogi will retire in August, to be succeeded by current European corporate investment head Hazem Ben-Gacem. www.investcorp.com
• Steve Lessar and Konnin Tam are stepping down as Goldman Sachs managing directors to join the new private equity business at BlackRock, per Bloomberg. http://axios.link/o20w
• Pritzker Group Venture Capital added three venture partners: Pat Basu (ex-SVP for Optum and UnitedHealth), David Schonthal (Kellogg School of Management) and Craig Wortmann (Kellogg). www.pritzkergroup.com/venture-capital
• Jess Verrilli has rejoined GV as a general partner. She had originally left Twitter to join GV in 2015, before heading back to Twitter as VP of corporate development (a role she left late last year). http://axios.link/0xqg