Axios Pro Rata
November 12, 2019
🐄 Situational awareness: Dean Foods, America's largest milk producer, filed for Chapter 11 bankruptcy protection and said it will seek a buyer. It also secured $850 million of debtor-in-possession financing to maintain operations.
Top of the Morning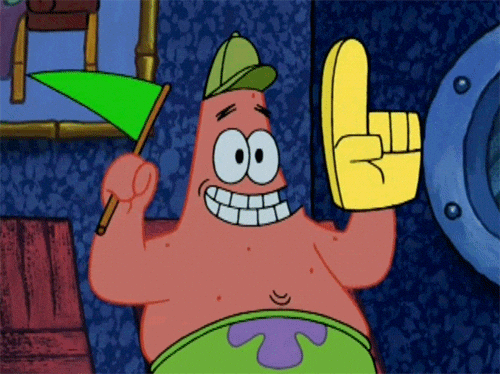 Private equity soon may get more unwanted attention in the Democratic presidential primary, based on an AP report that former Massachusetts Gov. Deval Patrick is seriously considering a last-minute entry.
Patrick made his money as a corporate lawyer before running for public office, but has spent the past several years at Bain Capital, leading an impact investing effort.
There is unconfirmed speculation that Patrick was awakened in his suburban Boston home last night, by the sounds of champagne corks popping at Elizabeth Warren's campaign headquarters.
Patrick's Bain Capital experience is much different than Mitt Romney's, in terms of both type and tenure. But it might be a difficult distinction for Patrick to persuasively articulate, particularly given Warren's continuing efforts to paint the entire PE industry as engaged in "legalized looting."
The risk for private equity is that Patrick becomes Warren's flesh-and-blood foil.
On the other hand, it's also possible that Patrick complicates Warren's message, because of his particular fund's focus on positive social impact.
Either way, Patrick's run would produce a headache for Bain, both because irt would need someone new to manage a relatively-young fund, and because the person who ran PR point during Romney's presidential run is no longer there.
The bottom line: We should know if this is real by Friday, as that's the deadline for candidates to file for New Hampshire's primary.
🔧 Damage control: Uber CEO Dara Khosrowshahi is expected to address his comments to "Axios on HBO" about Saudi Arabia at the start of today's regularly-scheduled, all-hands meeting with company employees, reports Axios' Kia Kokalitcheva.
• SoftBank swap: Still trying to get more clarity on the prospect of John Legere being a top candidate for the WeWork CEO role. Both on what it would mean for WeWork, and for the pending T-Mobile/Sprint tie-up that Legere is supposed to lead. More on this tomorrow.
🎧 Pro Rata Podcast digs into the politics of a wealth tax. I'm joined by Axios CEO Jim VandeHei. Listen here.
The BFD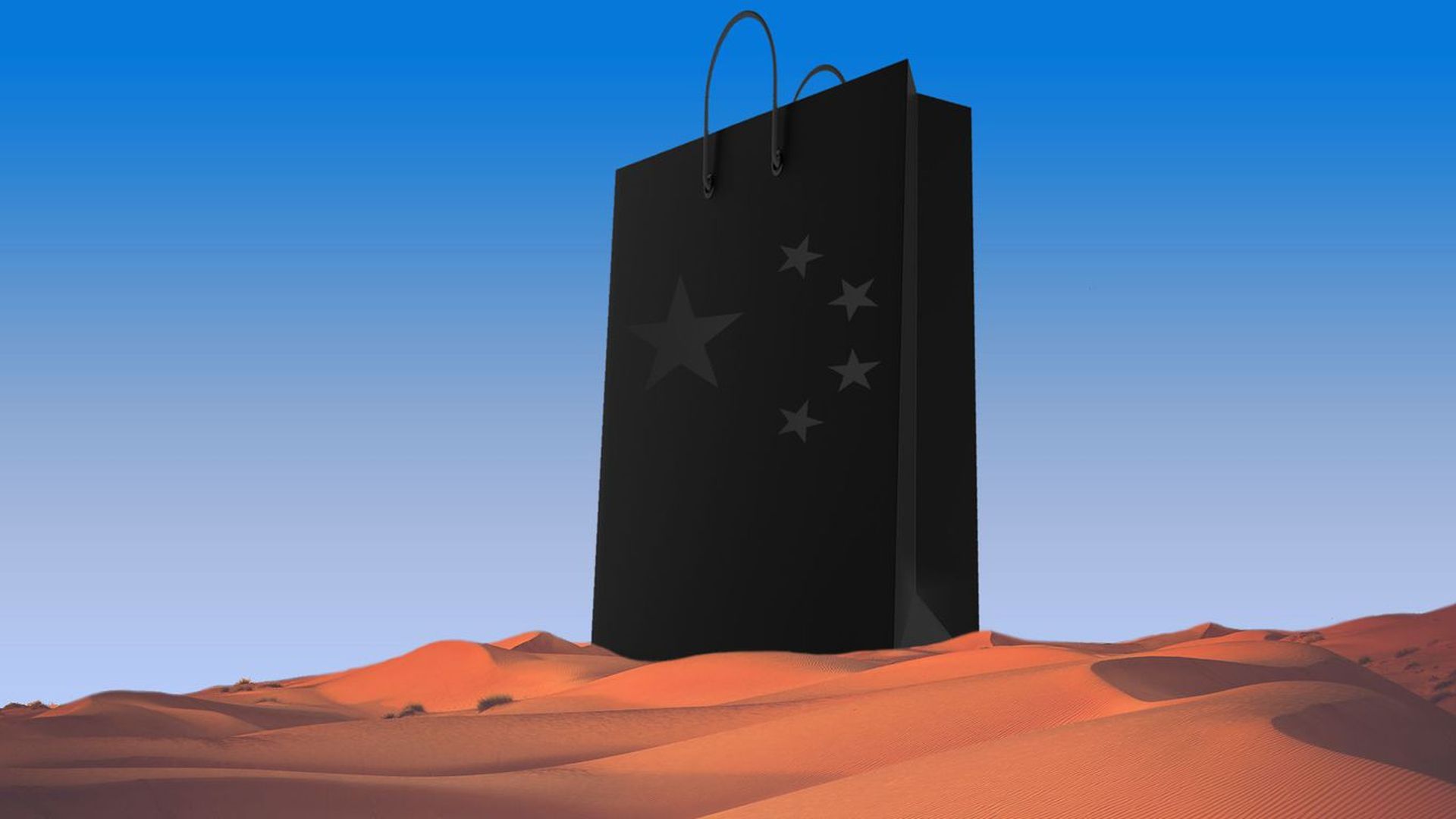 Alibaba Group (NYSE: BABA) is moving forward with a secondary stock listing in Hong Kong that could raise upwards of $15 billion by the end of November, per multiple media reports.
Why it's the BFD: This would rank as the ninth-largest equity float of all time, or tenth if Saudi Aramco somehow gets out first, with Alibaba's New York IPO currently in top position. It also could erase protest-based concerns over Hong Kong's viability as a global financial hub, and comes as Alibaba just smashed its Singles Day record and has seen its value lead widen over rival Tencent.
Bottom line: "Alibaba had initially been working on an August listing in Hong Kong but put the deal on hold as anti-government protests left the city mired in financial and political uncertainty." — Scott Murdoch & Jennifer Hughes, Reuters
Venture Capital Deals
• Workato, a Cupertino, Calif.-based automation platform for workflow management, raised $70 million in Series C funding. Redpoint Ventures led, and was joined by Norwest Venture Partners, Geodesic Capital, and return backers Battery Ventures and Storm Ventures. http://axios.link/hRh8
• Net Reviews, a French provider of customer review management SaaS for retailers, raised €32 million from Providence Strategic Growth. www.avis-verifies.com
• TruKKer, a Daubai-based digital freight platform, raised $23 million in Series A funding. Saudi Technology Ventures led, and was joined by IFC, Endeavor Catalyst Fund, MEVP, Riyad TAQNIA Fund, Oman Tech Fund, Iliad Partners, and Shorooq Ventures. http://axios.link/v0Sk
• iSee, a Cambridge, Mass.-based autonomous trucking startup, raised a $15 million Series A funding led by Founders Fund. www.isee.ai
• Loop Returns, a Columbus, Ohio-based retail post-purchase SaaS platform, raised $10 million in Series A funding. FirstMark Capital led, and was joined by Lerer Hippeau and Ridge Ventures. http://axios.link/R4cF
• Bryter, a German no-code automation platform for professional business apps, raised $6 million in new seed funding. Accel led, and was joined by Notion Capital and return backer Cavalry Ventures. www.bryter.io
• Nowaday, a luxury city tour experience startup, raised $3.5 million in seed funding from Greycroft, Pritzker Group VC, and Raine Group. www.nowaday.com
• Mapxus, a Hong Kong-based indoor mapping technology startup, raised $3 million from Beyond Ventures. www.mapxus.com
Private Equity Deals
• CDH Investment, Citic, and Navis Capital are interested suitors for RM Williams, an Australian boot and clothing maker that's being sold by L Catterton, per The Australian. A deal could fetch around A$500 million. www.rmwilliams.com
⛽ GIC and BlackRock agreed to buy Kellas Midstream, operator of gas infrastructure in the UK Central and Southern North Sea, from Antin Infrastructure Partners. http://axios.link/87op
• Interswitch, an Africa-focused integrated digital payments and commerce company majority owned by Helios Investment Partners, received a minority equity investment from Visa at a $1 billion valuation. http://axios.link/oTOT
• Reggeborgh, a Dutch investment firm, is seeking to buy the 36.5% stake it doesn't already own in construction firm VolkerWessels (AS: KVW), at a 25% premium. http://axios.link/u7y3
• Sverica invested in Gryphon Networks, a Boston-based provider of sales performance management and compliance software. www.gryphonnetworks.com
Liquidity Events
• Ares Management agreed to sell DevaCurl, a New York-based line of professional hair-care products, to Henkel. http://axios.link/eOy8
• Epic Games, the maker of Fortnite, acquired Quixel, a Swedish library of real-world photo assets for use in animated films and video games. Quixel raised a small amount of VC funding from GP Bullhound and Back in Black. http://axios.link/Brpe
🚑 Invitae (NYSE: NVTA) agreed to buy Clear Genetics, a San Francisco-based developer of genetic counseling chatbots, for $50 million. Clear Generics backers include Compound and YC. http://axios.link/STiL
More M&A
🍺 Anheuser-Busch Inbev agreed to buy the 68.8% stake it doesn't already own in Portland, Ore.-based Craft Brew Alliance (Nasdaq: BREW), whose brands include Redhook, Cisco, and Omission. The $16.50 per share offer price is more than double where BREW shares closed trading yesterday. http://axios.link/GsR6
• ForeScout Technologies (Nasdaq: FSCT), a San Jose, Calif.-based cybersecurity company with a market cap of around $1.5 billion, is exploring strategic options that could include a sale, per Bloomberg. http://axios.link/0Rah
• Hyundai Development was picked as preferred bidder for a control stake in South Korea's Asiana Airlines, in a deal expected to be worth over $1.7 billion. http://axios.link/v2lv
⛽ Occidental Petroleum (NYSE: OXY) is seeking to raise upwards of $700 million for oil and gas properties in Wyoming and Colorado that it acquired via its purchase of Anadarko Petroleum, per Reuters. http://axios.link/3hIx
• Open Text (Nasdaq: OTEX) agreed to buy Carbonite (Nasdaq: CARB), a Boston-based data protection company, for $1.42 billion, or $23 per share (78% premium to where company traded before initial sale reports). http://axios.link/BnH0
⛽ SunPower (Nasdaq: SPWR) said it will spin off most of its solar panel manufacturing unit into a separate, publicly-traded business. http://axios.link/xETg
• Yageo (TSEC: 2327), a Taiwanese electronic component maker, agreed to buy Florida-based rival Kemet (NYSE: KEM) for $1.8 billion, or $27.20 per share (18% premium on yesterday's closing price). http://axios.link/YsV9
Fundraising
• Angular Ventures, a European "deep tech" VC firm led by Gil Dibner (ex-DFJ Esprit), raised $41 million for its debut fund. http://axios.link/RXsP
• Balderton Capital, a London-based VC firm focused on early-stage European startups, raised $400 million for its seventh fund. http://axios.link/MUaw
• Inspired Capital, an early-stage VC firm co-led by Alexa von Tobel (LearnVest founder) and Penny Pritzker (ex-U.S. Commerce Secretary), raised $200 million for its debut fund. http://axios.link/Ep4W
• Primavera Capital Group raised $3.4 billion for its third fund, per PE International. It's the second-largest fund ever raised by a domestically-focused China private equity firm. http://axios.link/1Qzt
• SK Capital Partners raised $400 million for a new fund focused on control investments of lower middle-market chemical, pharma, and specialty materials companies. www.skcapitalpartners.com
It's Personnel
• Yves de Balmann, former co-chair of Bregal Investments and BT Alex. Brown, joined Bridge Growth Partners as an executive partner and member of the firm's investment committee. www.bridgegrowthpartners.com
• Cerberus Capital Management is pushing for Deutsche Bank to oust chairman Paul Achleitner, per the FT. Cerberus holds around a 3% stake in the struggling German lender. http://axios.link/uRub
• Credit Suisse named David Miller, current global head of credit, as head of investment banking and capital markets. http://axios.link/i2U0
• Vijay Karnani is retiring as co-head of India for Goldman Sachs, after 21 years with the firm, per Bloomberg. http://axios.link/1QU1
• Ryan Levitt is joining Intermediate Capital Group as a managing director in charge of North American private equity fund investments, per PE International. He previously was with Pomona Capital. http://axios.link/qD8b
• Andrew Oddo is joining Silicon Valley Bank as a New York-based director on its startup banking team. He previously was with Bowery Capital. www.svb.com
• Andreas Utermann is stepping down as CEO of Allianz Global Investors, to be succeeded by current global distribution chief Tobias Pross. http://axios.link/Y0os
Final Numbers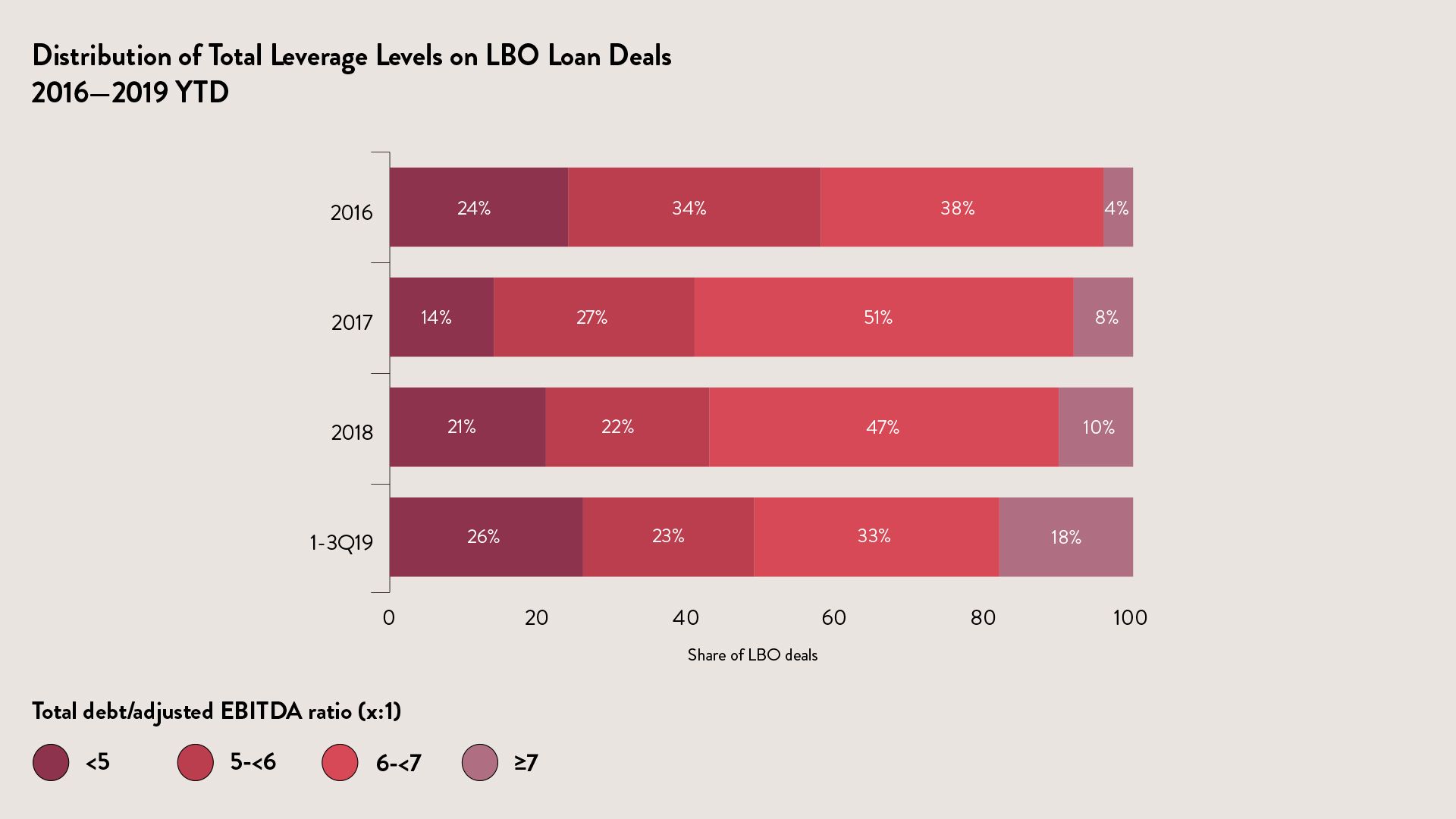 🙏 Thanks for reading Axios Pro Rata. Please ask your friends, colleagues, and New Hampshire primary voters to sign up here.