Axios Pro Rata
January 17, 2019
Early delivery this morning because it's apparently easier to reopen the government than to successfully schedule E's pediatrician in the afternoon. Here we go...
Top of the Morning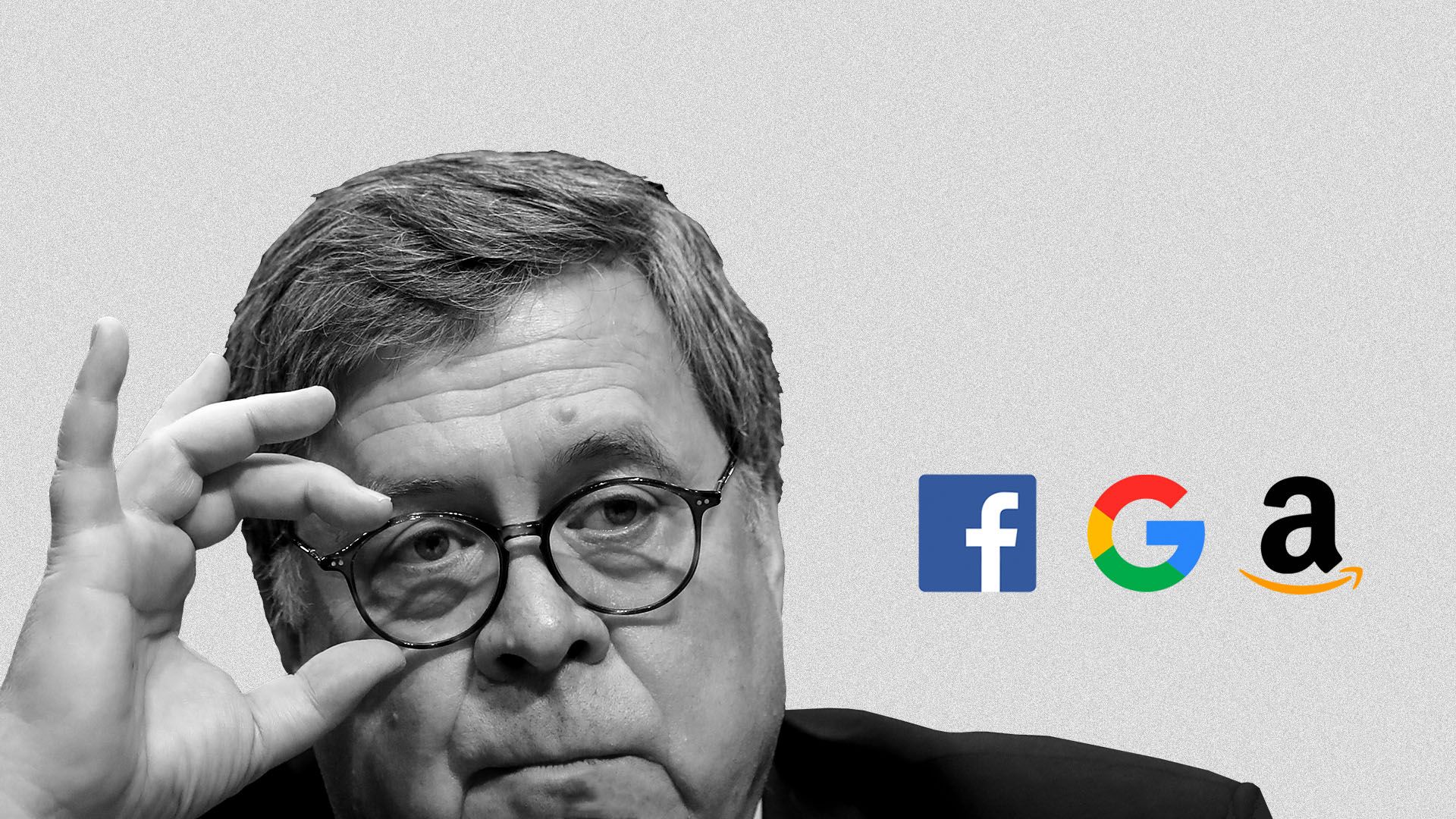 U.S. Attorney General nominee Bill Barr was asked repeatedly about antitrust issues as they may relate to big technology companies, during his confirmation hearings this week.
Former AG Jeff Sessions wasn't asked any similar questions during his confirmation hearings just two years ago. In fact, he was only asked two total questions related to antitrust, and there were zero mentions of Amazon, Facebook or Google.
Such issues are near top of mind for many senators, which may give a window into their legislative agendas as much as their AG analysis. Silicon Valley has more reason to worry than ever before, as do investors who view big M&A as their preferred exit avenue.
Key quote from Barr, who worked with AT&T on its defense against DOJ on the Time Warner purchase: "I don't think big is necessarily bad, but I think a lot of people wonder how such huge behemoths that now exist in Silicon Valley have taken shape under the nose of the antitrust enforcers."
• Retail tears: Shopko yesterday became the latest PE-backed retailer to file for Chapter 11 bankruptcy protection. The Wisconsin-based general merchandiser had been acquired by Sun Capital Partners for around $1.1 billion in 2005, and currently employs around 14,000 people. As part of the reorganization, it plans to close 105 of its 363 stores.
What happened: Too much leverage and too few assets, as Sun sold Shopko's real estate via a sale-leaseback transaction shortly after its acquisition (shades of Toys 'R' Us). The more secular trend was that Shopko's strategy of locating in overlooked geographic areas was undercut by the increasing intrusion of e-commerce.
Axios obtained a letter sent by Sun to its investors. It reads, in part: "In addition to pressures from digital outlets like Amazon, mid-sized department stores in small-town America are being pinched by Walmart on one end, and deep discounters like Family Dollar on the other."
Also: Gymboree filed for Chapter 11 this morning, its second such filing in less than two years. Bain Capital had bought Gymboree in 2010, but lost control to creditors in the original bankruptcy.
• Clarification: Yesterday we noted that home trade-in platform Knock had raised $400 million in Series B funding. We neglected to note that the funding was combined equity and debt, and we've since learned the equity tranche is only around $26 million (per a Delaware filing and a source confirm). The large debt line relates to how Knock uses its balance sheet to carry the homes it buys and sells (similar to how OpenDoor operates).
• Three new firm alerts:
Joseph Swedish, former CEO of health insurer Anthem, has launched a private equity shop called Concord Health Partners. His co-founder is former Jefferies and BAML healthcare banker James Olsen.
Breck Partners has been launched as a Dallas-based private equity firm by Brad Brenneman and Brian Steinbrueck, both former partners with Wingate Partners. It's said to be raising $100 million for its debut fund, with a focus on buyouts of lower mid-market industrial companies.
Lance Armstrong (yup, that Lance Armstrong) has formed a new VC firm called Next Ventures, alongside Lionel Conacher (ex-Altamont Capital).
🎤 Pro Rata Podcast: Our new episode focuses on the government shutdown and if Trump really has a strategy. My guest is Axios' Jonathan Swan. Listen here.
The BFD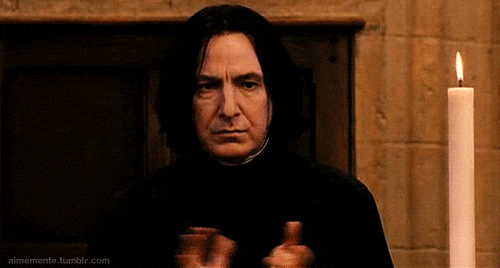 Niantic, the mobile AR game-maker behind Pokémon Go, raised $245 million in Series C funding at a post-money valuation of nearly $4 billion. IVP led, and was joined by aXiomatic Gaming, Battery Ventures, Causeway Media Partners, CRV, and Samsung Ventures.
Why it's the BFD: Because this comes ahead of Niantic's anticipated release of a Harry Potter-themed game, further blurring the value line between tech and legacy brand content.
Related: Jam City, a Los Angeles-based mobile game-maker with its own Harry Potter hit on the market, yesterday announced $145 million in new financing.
Bottom line: "Niantic will use its new capital to accelerate staffing for initiatives such as the Niantic Real World Platform, the engine that powers the company's current slate of titles that utilize AR into their gameplay... Niantic also promised that the platform will eventually be made widely available to developers around the world." — Patrick Shanley, The Hollywood Reporter
Venture Capital Deals
• Personio, a German HR and recruiting platform, raised $40 million in Series B funding. Index Ventures led, and was joined by return backers Northzone and Global Founders Capital. http://axios.link/RF9a
🚑 Bolder Surgical (f.k.a. JustRight Surgical), a Louisville, Ky.-based maker of pediatric surgical instruments, raised $27 million. River Cities Capital Funds led, and was joined by Westwood Management and Providence Ventures. http://axios.link/5UED
• Spell, a New York-based deep learning and AI infrastructure platform, raised $15 million co-led by Eclipse Ventures and Two Sigma Ventures. http://axios.link/AkLf
• SeeTree, an Israeli monitoring solution for tree crops, raised $11.5 million in Series A funding. Hanaco Ventures led, and was joined by return backers Canaan Partners Israel, Uri Levine, iAngel and Mindset. http://axios.link/Up3Z
• Innovaccer, a San Francisco-based patient data integration and sharing platform, raised $11 million. M12 led, and was joined by Lightspeed Venture Partners and Westbridge. http://axios.link/TYZN
🚑 Tyto Care, a New York-based platform for live telehealth visits and examinations, raised $9 million in Series C funding from Sanford Health, Itochu and Shenzhen Capital Group. http://axios.link/9Wv9
• RecVue, a Palo Alto, Calif.-based provider of recurring billing and revenue solutions for B2B companies, raised $5 million co-led by Cota Capital and Epic Ventures. www.recvue.com
🚑 Acorn Biolabs, a Toronto-based cell preservation startup, raised C$3.3 million in seed funding from Real Ventures, Globalive Technology, Pool Global Partners and Epic Capital Management. www.acorn.me
• Reggora, a Boston-based home appraisal platform, raised $3 million in seed funding led by Spark Capital. www.reggora.com
Private Equity Deals
• Apax Partners agreed to invest upwards of $200 million into Indian data analytics company Fractal Analytics from existing shareholders like Khazanah and TA Associates. http://axios.link/3TRD
• Infor, a New York-based provider of enterprise cloud software, raised $1.5 billion from existing shareholders Koch Equity Development and Golden Gate Capital. http://axios.link/82QH
Public Offerings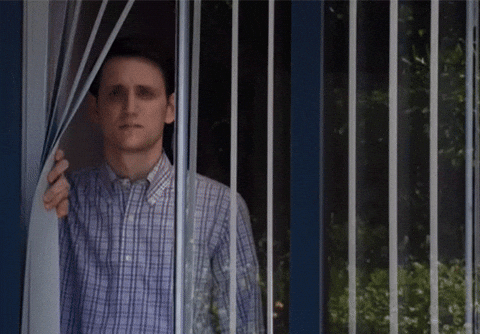 • PagerDuty, a San Francisco-based incident resolution platform, has filed confidentially for an IPO that will be led by Morgan Stanley, per Bloomberg. The company has raised over $170 million and was most recently valued at $1.3 billion, by investors like Accel, Andreessen Horowitz, Bessemer Venture Partners, Harrison Metal and T. Rowe Price. http://axios.link/hfSj
More M&A
• Cars.com (NYSE: CARS) retained J.P. Morgan to explore strategic options, including a possible sale of the company, per the FT. The online car-seller has a market cap of around $1.6 billion. http://axios.link/hvEd
• Coinbase has acquired Blockspring, a San Francisco-based spreadsheet editing platform that raised seed funding from Coinbase investors Andreessen Horowitz and SV Angel. http://axios.link/FsWr
• Playtika, an Israeli mobile games company backed by such firms as Hony Capital and Yunfeng Capital, acquired Austrian card games maker Supertreat. www.playtika.com
Fundraising
• BlueRun Ventures raised $130 million for its sixth fund. www.brv.com
• Resolute Ventures raised $75 million for its fourth early-stage fund. http://axios.link/HUqL
• Resurgens Technology Partners, an Atlanta-based private equity firm founded by H.I.G. Capital and Accel-KKR veterans, raised $200 million for its debut fund. www.resurgenstech.com
It's Personnel
• Simon Adcock joined British private equity firm Bowmark Capital as a partner and head of portfolio management. He previously was a senior portfolio director at Lloyds Development Capital. www.bowmark.com
• Paul Bridwell joined OpenGate Capital as a Los Angeles-based managing director and head of operations and portfolio management for North American investments. He was previously with Platinum Equity. www.opengatecapital.com
• Diego De Giorgi is stepping down as head of global investment banking for Bank of America Merrill Lynch, per the FT. http://axios.link/88uJ
• Christian Keller (Germany, ex-HSBC) and Ann Sharkey (London, ex-Castlelake) joined Houlihan Lokey as managing directors focused on European financial sponsors. www.hl.com
• Littlejohn & Co. promoted Drew Greenwood to managing director, and both Charles Leung and William McDavid to vice presidents. www.littlejohnllc.com
• Katie Jacobs Stanton, a former Twitter executive and angel investor, writes that she is stepping down as CMO of Color Genomics in order to become a "full time investor." No further details yet.
• Jacquelyn Titus joined Barclays as a managing director and head of its Canadian financial institutions group. She previously was with Goldman Sachs. www.barclays.com
Final Numbers: Private equity CFO survey
Thanks for reading. Was this email forwarded to you? Sign up here.