March 26, 2019
Top of the Morning
WeWork views profitability like I view running the Boston Marathon: An admirable goal that just isn't happening anytime soon. Or possibly ever.
The co-working giant yesterday reported a $1.9 billion net loss on $1.8 billion in revenue for 2018, representing year-over-year increases of 103% and 105%, respectively.
WeWork president and CFO Artie Minson acknowledges that both figures are expected to keep growing, as the company continues to construct new facilities and sign new long-term tenant contracts.
But he also thinks that I'm paying too much attention to the net loss figure, harkening back to his prior CFO role with Time Warner Cable: "It took decades for cable companies to show profits, but that doesn't mean they weren't creating lots of value."

This is an argument that all of the money-bleeding unicorns, including Lyft and Uber, will make to public market investors. They'll also note how they've got plenty of cash on hand thanks to private equity.
Don't forget Warren Buffett's old line about airlines: "If a farsighted capitalist had been present at Kitty Hawk, he would have done his successors a huge favor by shooting Orville down."
In other words, it's possible to create a successful disruptor without creating a sustainable company. Not saying that will be WeWork's fate, or Lyft's for that matter, but I'm also not, not saying that.
• Moving on: More than a dozen venture lending bankers have left Square 1 Bank to form a new practice at Signature Bank, Axios has learned. The final number could top 20, some of whom spent more than a decade at Square 1.
It includes professionals in multiple locations, including San Francisco, Denver, Raleigh-Durham and Chicago.
Signature Bank hasn't yet made an announcement, but two of the bankers say the appeal was being able to launch something brand new. Neither had bad words for Square 1 Bank, which was acquired in 2015 by PacWest and which will retain plenty of venture lending professionals.
• Nameplate: Private equity firm J.W. Childs Associates has changed its name to Prospect Hill Growth Partners, about a month after founder John Childs was busted in the Florida massage parlor prostitution sting.
This is yet another example of why investment firms shouldn't name themselves after founders.
Following Childs' arrest, the firm said that he "is not currently active in management of the firm," even though he was listed as an "executive officer" in an SEC filing from just last November.
• Silver lining to iron bars: A London arbitration court has ruled in favor of private equity firm Baring Vostok, over a business dispute that led to the arrest and ongoing detention of Baring Vostok founder Mike Calvey.
Here's some background on the commercial conflict, which relates to control of a Russian bank. We also did a Pro Rata Podcast on the situation with Bill Browder, author of "Red Notice" and the driving force behind the global Magnitsky Act.
Calvey, a U.S. citizen whose jailers have not allowed him family visitations or even phone calls, last week told Washington, D.C. to steer clear of his predicament, via a local newspaper interview: "I don't want to politicize this story and try to distance myself from everything that could lead to that."
🎧 Pro Rata Podcast: Our new episode focuses on the Green New Deal, and the lack of specifics from both proponents and opponents. Listen here.
The BFD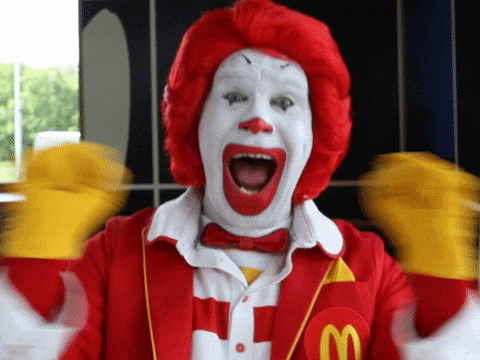 McDonald's (NYSE: MCD) agreed to buy Dynamic Yield, an Israeli provider of personalized sales assistant software, for $300 million.
Why it's the BFD: It's the fast food giant's biggest acquisition since buying Boston Market in 1999, and will digitally revamp menu ordering screens to incorporate everything from time of day to weather to trending items.
ROI: Dynamic Yield had raised over $80 million in VC funding since 2013, from firms like Bessemer Venture Partners, Innovation Endeavors, Viola Growth, Marker, NY Times Co., Global Founders Capital, Deutsche Telekom, Vertex Ventures Israel and ClalTech.
Bottom line: "As you start to link the predictive nature of customer demand all the way through your stock levels in the restaurant and the kitchen, you can almost flex it back down through the supply chain." — McDonald's CEO Steve Easterbrook to Wired
Venture Capital Deals
• Innoviz Technologies, an Israeli developer of solid-state LiDAR sensors and perception software, raised $132 million in Series C funding from China Merchants Capital, Shenzhen Capital Group, New Alliance Capital, Harel Insurance Investments and Financial Services and Phoenix Insurance Co. www.innoviz.tech
• Airwallex, an Australian cross-border payment and foreign exchange platform, raised US$100 million in Series C funding at a post-money valuation north of $1 billion. DST Global led, and was joined by return backers Sequoia China, Tencent, Horizons Ventures, Hillhouse Capital, Gobi Partners and SquarePeg Capital. http://axios.link/Y1ys
• Ouster, a San Francisco-based LiDAR startup, raised $60 million in new equity and debt funding from Runway Growth Capital, SVB and return backers Cox Enterprises, Constellation Tech Ventures, Carthona and Fontinalis Partners. http://axios.link/Xszo
• Vlocity, a San Francisco-based provider of industry-specific CRM solutions, raised $60 million in Series C funding at a $1 billion valuation. Sutter Hill Ventures and Salesforce Ventures co-led, and were joined by Bessemer Venture Partners, Accenture and New York Life. http://axios.link/r11D
🚑 Arch Oncology, a Brisbane, Calif.-based immuno-oncology startup focused on anti-CD47 antibody therapies, raised $50 million in Series B funding led by Lightchain, the family office of Scottrade founder Rodger Riney. Return backers include RiverVest Venture Partners, Roche Venture Fund and 3x5 Partners. http://axios.link/Y4Zs
• Lola, a Boston-based business travel service, raised $37 illion in Series C funding. General Catalyst and Accel co-led, and were joined by fellow return backers CRV, Tenaya Capital and GV. www.lola.com
• Mursion, a San Francisco-based provider of VR training for workplace skills, raised $8 million in Series A funding. New Markets Venture Partners led, and was joined by the Schusterman Family Investment Office, Zoma Capital, New Schools Venture Fund, Propel Capital, Figure 8 Investments and the Strada Education Network. www.mursion.com
• Sayata Labs, an Israeli cyber-risk assessment startup, raised $6.5 million in seed funding led by Elron. www.sayatalabs.com
• GuruShots, an Israeli platform that combines mobile gaming with digital photo-taking, raised $5 million in Series A funding from Altair Capital, Buran Venture Capital and Ervington Investments. http://axios.link/woSA
• Perimeter 81, an Israeli software-defined perimeter startup, raised $5 million led by Spring Ventures. http://axios.link/o8Nt
🚑 Cytena, a German developer of its single-cell printer lab technology, raised €3 million in Series A funding from firms like High-Tech Gründerfonds. http://axios.link/z2MK
Private Equity Deals
• Ardurra Group, a Houston-based portfolio company of RTC Partners, acquired Design South Professionals, an Anderson, S.C.-based engineering consulting firm focused on water and wastewater. www.ardurragroup.com
🚑 Frontier Capital made a growth equity investment in Clearwave, an Atlanta-based provider of digital check-in and patient payments solutions for healthcare providers. www.clearwaveinc.com
• OpCapita agreed to acquire a majority equity stake in Maurices, a Duluth, Minn.-based women's clothing retailer, from Ascena Retail Group (Nasdaq: ASNA) at an enterprise value of $300 million. http://axios.link/x3Wl
⛽ Quorum Software, a Houston-based portfolio company of Thoma Bravo, acquired Coastal Flow Measurement, a Houston-based provider of energy measurement services and software. www.qbsol.com
• YFM Equity Partners invested in Frescobol Carioca, a Brazilian maker of luxury men's bathing suits and resort wear. www.frescobolcarioca.com
Public Offerings
• Mastercard (NYSE: MA) said it will invest $300 million into the upcoming London IPO for Network International, a Dubai-based payment processor for Africa and the Middle East. http://axios.link/DJO5
Liquidity Events
• Uber confirmed that it will pay $3.1 billion for Middle East ride-hail company Careem, with $1.4 billion paid in cash and the remainder in convertible notes. The deal isn't expected to close until early 2020. Uber is expected to file for an IPO shortly, while Careem had raised around $775 million from firms like Iris Capital, DCM Ventures, Coatue, Didi Chuxing, Kingdom Holding, Delta Capital and Rakuten. http://axios.link/KjBp
More M&A
• Cathay Pacific Airways (HK: 293) agreed to buy budget carrier Hong Kong Express Airways, per the South China Morning Post. http://axios.link/2xL5
• Hostess Brands (Nasdaq: TWNK) and Italy's Ferrero are front-runners to buy Kellogg's (NYSE: K) cookies and fruit snacks unit, which could fetch $1.5 billion, per CNBC. http://axios.link/lGXC
🎧 Spotify (NYSE:SPOT), agreed to buy Parcast, a storytelling-driven podcast studio. http://axios.link/HBqF
• Wesfarmers (ASX: WES) offered A$1.1 billion to acquire Australian rare earths miner Lynas. http://axios.link/lrv3
Fundraising
• Mount Elbert Capital Partners, a Denver-based real assets private equity firm focused on Internet infrastructure, raised $382 million for its debut fund. www.mountelbert.com
It's Personnel
• Nancy Boehm (ex-CIT Group) joined Perella Weinberg Partners as a managing director and chief technology officer. as a managing director and its chief technology officer.
• Mike Gaviser has joined the new investment firm being set up by former KKR private equity chief Alex Navab. Gaviser was a fundraising-focused managing director for KKR for over five years, before leaving last April.
• Randy Gelber is stepping down as head of Asia-Pacific TMT investment banking at UBS, per Bloomberg. He'll be replaced by Patrick Tsang. http://axios.link/sjhW
🚑 Bali Muralidhar joined Abingworth, a life sciences-focused VC firm, as a London-based partner. He previously was a senior partner with MVM Partners. www.abingworth.com
Final Numbers