Axios Pro Rata
March 02, 2022
🗣 You're invited: Axios today at 3:30pm ET hosts an event on last night's State of the Union address, including discussions with Labor Secretary Marty Walsh and Sen. Tim Scott (R-S.C.). Register here.
Today is also the first of our interactive Axios Pro Insights events, at 2pm ET. The co-authors of our Fintech Deals newsletters, Ryan Lawler and Lucinda Shen, will lead conversations with Circle CEO Jeremy Allaire and Brex co-CEO Henrique Dubugras. Subscribe.
Top of the Morning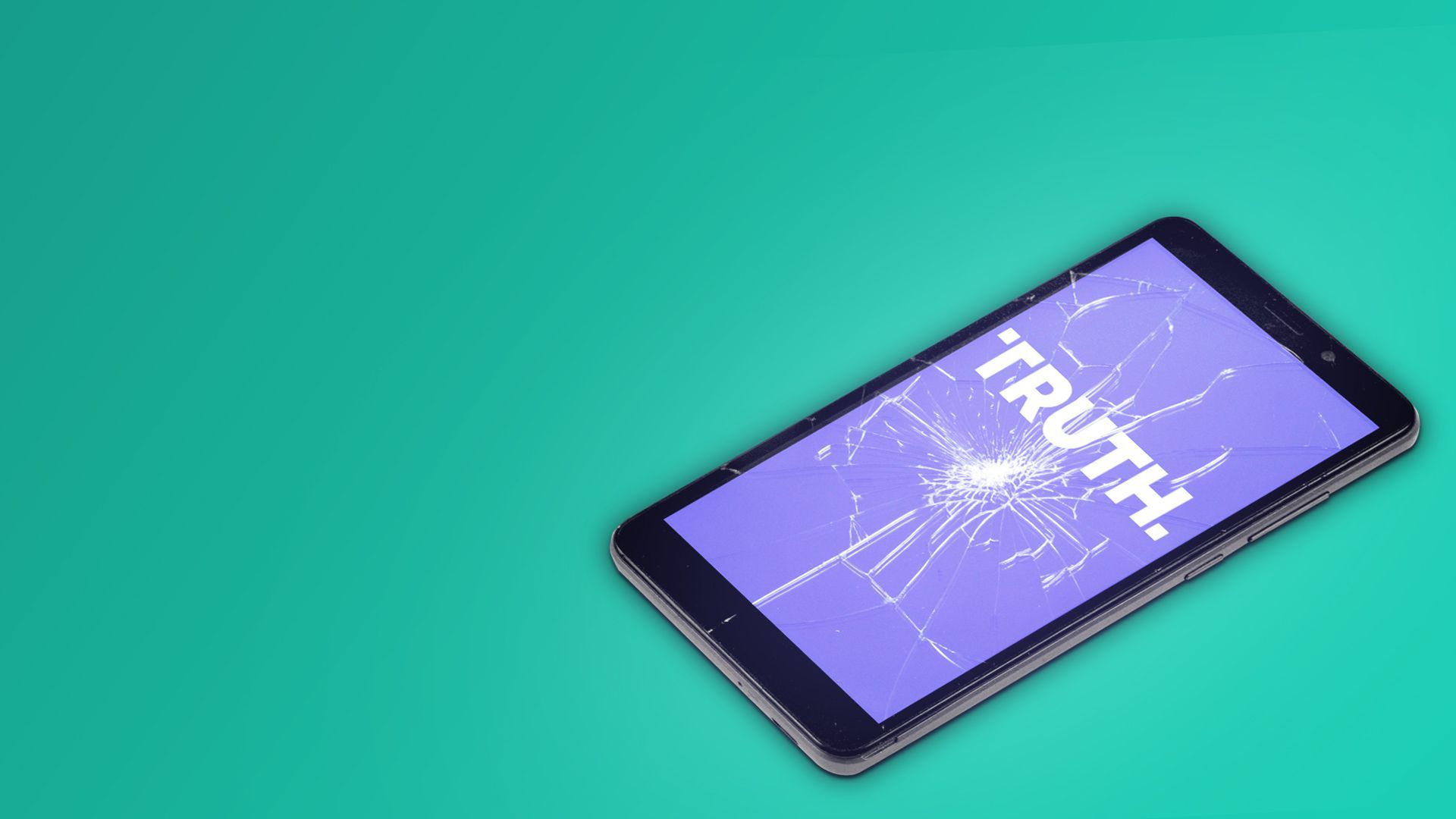 Former President Trump is blowing the launch of his new social media company, via a series of unforced errors.
Why it matters: The SPAC that agreed to take Truth Social public is valued at over $3.5 billion. At some point, investors will begin paying attention.
The big picture: Truth Social spent much of February in private beta with invited users, saying its public unveil would be Feb. 21 (President's Day, natch).
The launch itself was buzzy, with Truth Social shooting to the top of Apple's App Store (there isn't yet an Android or web version).
But the vast majority of people downloading the app, me included, were given a waitlist number. Nine days later, most of us remain on that waitlist, with our number unchanged and without a word of communication from the company. A waitlist "refresh" icon doesn't work.
As of this writing, Truth Social has fallen to No. 57 in the App Store, just behind Tinder and Planet Fitness Workouts.
Trump's role: The former president is Truth Social's founder and chairman, so he obviously bears some responsibility for putting together the team that's so far fallen on its face. But, most importantly, he's not using the app.
Trump hasn't posted a single time since the launch, despite an international crisis that has captivated the country. Instead, he's given his comments to radio and TV hosts — including one this morning with Dominion conspiracy theorist Maria Bartiromo — plus via his CPAC speech.
Had he limited, or at least prioritized, his reactions to Truth Social, it would have caused every media outlet to mention the app. Same would have applied to last night's State of the Union address.
This is beginning to remind me a bit of Trump's 2013 foray into crowdfunding, via a site called FundAnything. At launch, Trump said that each week he'd contribute to new FundAnything campaigns and then promote those selections via his (then active) Twitter account. But he soon lost interest, and the site eventually folded.
The difference between Truth Social and FundAnything, however, are those publicly traded SPAC securities.
And none of this even begins to address the ongoing investigation into the SPAC by federal securities regulators, or that the SPAC won't identify the investors behind $1 billion in contingent PIPE financing. Or that the SPAC sponsor's only other merger effort was a failure.
The bottom line: The SPAC's investment thesis seems to be that a large percentage of Trump's 88 million Twitter followers will migrate over to Truth Social. But nearly two weeks after launch, his dormant account has fewer than 80,000 followers. And Trump himself is largely to blame.
The BFD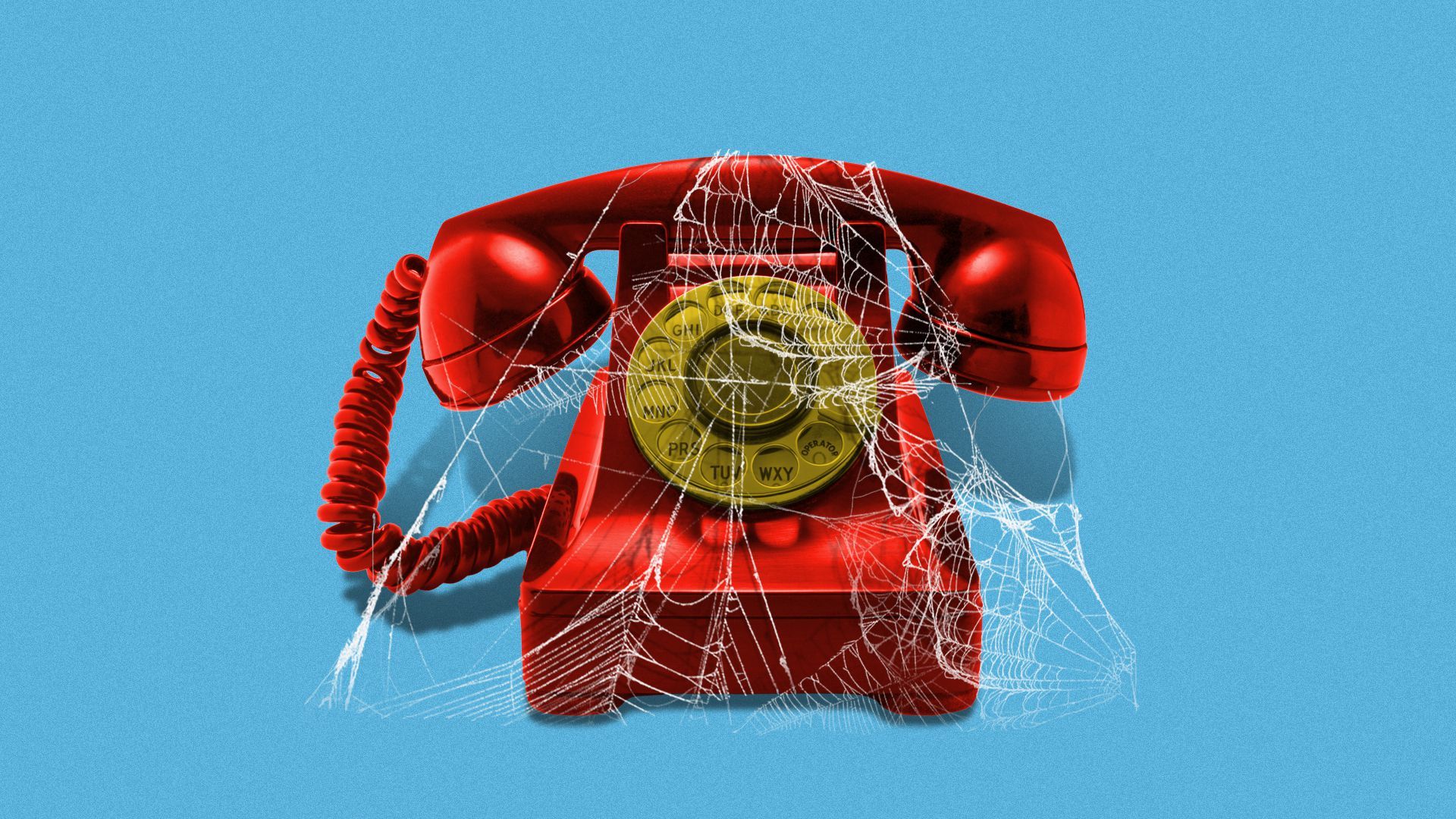 Telecom Italia reportedly wants KKR to abandon its takeover pursuit of the company, which it views as too low, and instead participate in a landline unit spinoff, per multiple reports. A formal proposal is expected to come today.
Why it's the BFD: Italy's network infrastructure needs an upgrade, and the government wants leaders Telecom Italia and rival Open Fiber to work together — viewing the alternative as duplicative investment. This alternative plan could help achieve that end, with KKR helping to cover some of the costs.
Backstory: KKR made an indicative buyout bid last November, which would value Telecom Italia at around €33.2 billion (including the assumption of more than €20 billion in net debt). The carrier has responded coolly, due to both price and strategic value.
The bottom line: "The counter-proposal would still allow KKR to strengthen its grip over Telecom Italia's landline network once it's separated, the people said. No final decision has been taken on the plan, which remains preliminary, they said. KKR already owns 37.5% of the Telecom Italia secondary grid running from street cabinets to premises." — Bloomberg
Venture Capital Deals
• Connecteam, an Israeli employee management startup, raised $120m in Series C funding at a valuation north of $800m. Stripes and Insight Partners co-led, and were joined by Tiger Global, Qumra Capital and O.G. Tech. http://axios.link/5DE3
• 99minutos, an e-commerce logistics provider focused on Latin America, raised $82m in Series C funding. Oak HC/FT led, and was joined by insiders Kaszek and Prosus Ventures. http://axios.link/R3ww
• Kin Insurance, a Chicago-based homeowners insurance startup that recently canceled a SPAC merger, raised $82m in Series D funding. QED Investors led, and was joined .n.d was joined by Coinbase Ventures, Crypto.com, Alameda Research, ConsenSys Mesh, KR1, Hypersphere Ventures, Stratos Technologies, AVG Blockchain Fund, GSR Ventures, Eniac Ventures, Bixin Ventures, Definancex, Candaq, Vendetta Capital, Illusionist Group, NGC Ventures, Cabin VC, Gate Ventures, OneBlock Capital and Automota Network. http://axios.link/gxnf
• Tenderly, a Serbian platform for Ethereum devs to ship decentralized apps, raised $40m in Series B funding. Spark Capital led, and was joined by Accel, Point Nine Capital, Abstract Ventures, Coinbase Ventures, Uniswap and Daedalus. http://axios.link/ZVmM
🚑 Epsilogen, a London-based developer of immunoglobulin E antibodies to treat cancer, raised £30.75m in Series B funding. Novartis Venture Fund led, and was joined by 3B Future Health Fund, British Patient Capital, Schroders Capital, Caribou Property and insiders Epidarex Capital and ALSA Ventures. www.epsilogen.com
• FreeWill, a New York-based "social good" startup that combines philanthropy with estate planning, raised $30m in Series B funding led by Bain Capital Double Impact. www.freewill.com
• Satellite Vu, a British thermal imaging satellite startup, raised $21m from Lockheed Martin, In-Q-Tel and Contrarian Capital. http://axios.link/tb7b
• Bright Security (fka NeuraLegion), an Israeli dynamic app security testing startup, raised $20m in Series A funding. Evolution Equity Partners led, and was joined by insiders DNX Ventures, J-ventures, Fusion Fund and Incubate Fund. http://axios.link/yOBG
• Thetanuts Finance, a crypto derivatives platform, raised $18m in seed funding from Three Arrows Capital, Deribit, QCP Capital and Jump Crypto. http://axios.link/NLfv
• Fieldguide, an S.F.-based automation and collaboration platform for audit and advisory firms, raised $17m in Series A funding. 8VC led, and was joined by insiders Floodgate and AICPA/CPA.com. www.fieldguide.io
• Tastewise, an Israeli go-to-market platform for food brands, raised $17m in Series A funding. Disruptive led, and was joined by insiders PeakBridge and Pico Venture Partners. www.tastewise.io
• Zero Systems, a provider of law firm automation software, raised $12m in Series A funding led by Streamlined Ventures. http://axios.link/YMpk
🚑 Daybreak Health, an S.F.-based provider of school-focused behavioral health services, raised $10m in Series A funding led by Lightspeed Venture Partners, as first reported by Axios Pro. http://axios.link/udUm
• Nested, a Paris-based DeFi social trading platform, raised $7.5m in Series A funding. Alan Howard led, and was joined by Republic Capital, Kenetic Capital and CMT Digital. http://axios.link/dJct
🚑 Gradient Health, a Durham, N.C.-based medical imaging diagnostics startup, raised $2.5m in seed funding led by VentureSouth. www.gradienthealth.ai
Private Equity Deals
• 48forty Solutions, an Alpharetta, Ga.-based portfolio company of Audax, acquired Nazareth, a Northampton, Pa.-based supplier of recycled and custom pallets. www.nazpallet.com
• 51job (Nasdaq: JOBS), a Chinese recruitment site, agreed to a revised $4.3b takeover offer from DCP Capital and Ocean Link. http://axios.link/5iNd
• British Columbia Investment Management Corp. invested in Zedra, a Swiss wealth management and fund solutions firm that's majority owned by Corsair Capital. www.zedra.com
• Genstar Capital invested in Lightspeed Systems, an Austin, Texas-based web safety company backed by Madison Dearborn. www.lightspeedsystems.com
• Goldfinch Partners and Baupost Group completed the first part of their $910m acquisition of London-based B2B payments firm Western Union Business Solutions.
• OpenGate Capital invested in Annex Cloud, an Allen, Texas-based provider of SaaS customer retention and loyalty management solutions. www.annexcloud.com
• Partners Group agreed to buy Forterro, a London-based ERP software provider, from Battery Ventures for €1b. www.forterro.com
• Unlimited Technology, a Chester Springs, Pa.-based portfolio company of Lee Equity Partners, bought Integrated Security Technologies, a Herndon, Va.-based security management company. www.utiglobal.com
Public Offerings
Remember when companies used to do IPOs? Some 2022 stats, per Renaissance Capital.
Only 16 IPOs have priced on U.S. exchanges, down 72.4% from year-to-date 2021.
IPO proceeds are just $2 billion, down 90.9%.
Only 33 IPOs have filed, which is off 57.7%.
SPAC Stuff
• Jeneration Acquisition, an Asia tech SPAC formed by Jeneration Group, withdrew registration for a $300m IPO. http://axios.link/VlLx
• Kensington Capital Acquisition IV, an auto industry SPAC, raised $200m in its IPO. http://axios.link/daGp
• SHUAA Partners Acquisition I, a MENA tech SPAC, raised $100m in its downsized IPO. http://axios.link/3H7u
• Sound Point Acquisition I, a credit markets SPAC formed by Sound Point, raised $225m in an upsized IPO. http://axios.link/Mluo
Liquidity Events
• KPS Capital Partners is considering a sale or IPO for Howden Group, a Scottish engineering firm that could be valued at up to $3.5b, per Bloomberg. http://axios.link/fYGR
⚡Madrilena Red de Gas, a Spanish gas grid, is considering strategic options that could include a sale, per Reuters. Backers include Dutch pension fund PGGM, Lancashire County Pension Fund, EDF Invest and Gingko Tree. http://axios.link/IuiC
🚑 Ro, the online pharmacy recently valued by VCs at $7b, acquired sperm collection startup Dadi for a reported $100m. Dadi had raised $7m from Chernin Group and Expa. http://axios.link/QrLW
• Software AG (Frankfurt: SOW) agreed to buy StreamSets, an SF-based data ops platform, for €524m. StreamSets had raised $77m (plus got a PPP loan) from firms like Battery Ventures, Harmony Partners and NEA. http://axios.link/z301
More M&A
⚽ Roman Abramovich is now open to takeover offers for Premier League team Chelsea FC, per ESPN. http://axios.link/P3D5
• Netflix (Nasdaq: NFLX) agreed to buy Next Games, a listed Finnish mobile games developer, for €65 million. http://axios.link/jWdk
Fundraising
• Cornell Capital, a PE firm with offices in New York and Hong Kong, raised $1.7b for its second fund. www.cornellcapllc.com
• SV Angel raised $269m for its first-ever growth fund, which will focus on existing portfolio companies. It will be led by Ashvin Bachireddy, previously of Geodesic Capital. http://axios.link/8yT2
It's Personnel
• William Corson joined PineBridge Investments as global chief compliance officer. He previously was with Manulife. www.pinebridge.com
• Zane Lackey, co-founder of Signal Sciences and former CISO of Etsy, joined Andreessen Horowitz as a general partner focused on infrastructure deals. www.a16z.com
• Macquarie Capital hired Chase Arnold (ex-Deutsche Bank) as managing director of financial sponsors, Christopher Dorsett (Natixis Securities Americas) as a managing director of debt capital markets and Andrea Kim (Ares Management) as an SVP of principal finance. www.macquarie.com
⚡ Steven Pelch, former COO and EVP for Emerson Electric, joined Radial Equity Partners as a senior advisor. www.radialequity.com
• Tamar Shapiro, Instagram's former analytics head, joined PE firm TZP Group as a partner of portfolio company data and analytics. www.tzpgroup.com
• Spark Capital, which recently raised $2.1b for its latest early-stage and growth funds, promoted Natalie Sandman and James Kuklinski to partners. www.sparkcapital.com
🚑 Gwen Watanabe joined H.I.G. Capital as a biotech-focused managing director. She previously was general manager and VP for Smith & Nephew's U.S. robotics unit. www.higbio.com
• HarbourVest Partners promoted six pros to managing directors: Dan Buffery, Gonçalo Faria Ferreira, Aliza Firestone Goren, Richard Hickman, Fran Peters and Alex Wolf. www.harbourvest.com
Final Numbers
✅ Thanks for reading Axios Pro Rata! Please ask your friends, colleagues and waitlist wallowers to sign up.