Axios Pro Rata
August 19, 2021
Top of the Morning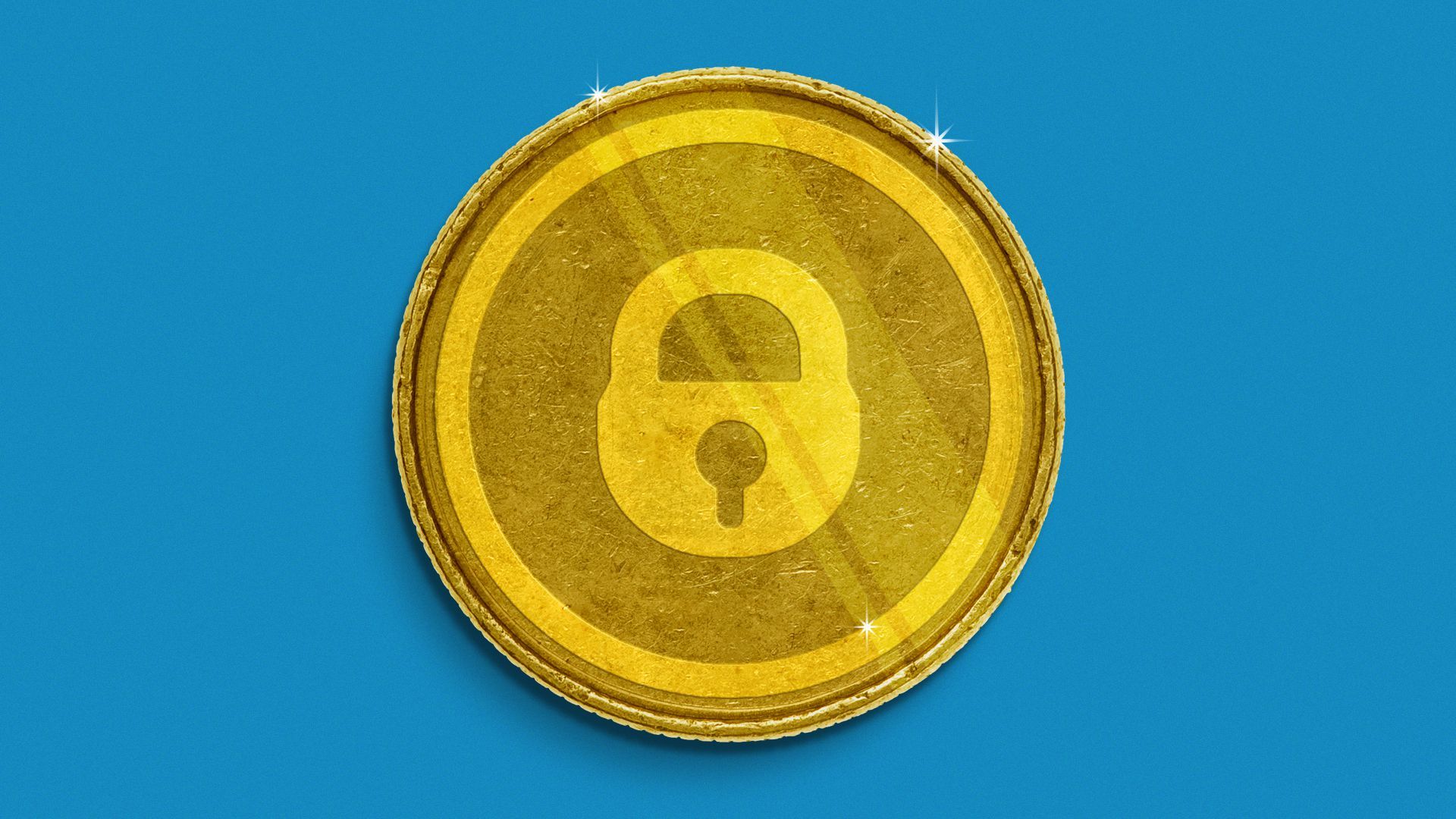 OnlyFans, the online creator platform known for its adult content, is struggling to find outside investors, according to multiple sources.
Between the lines: Sex sells, based on company financials leaked to Axios, but it also scares off venture capitalists.
OnlyFans remains in market, seeking what a source close to the company refers to as a "strategic partner."
The Raine Group, a merchant bank focused on tech and telecom, this past spring began helping OnlyFans to solicit investors.
Several deep-pocketed firms quickly passed, not even engaging in serious due diligence.
The money it's hoping to raise would partially cash out majority owner and porn mogul Leo Radivinsky, while providing management with what one venture capitalist calls "more legitimacy."
OnlyFans declined to comment for this story.
By the numbers: Any other company with growth like OnlyFans would be able to raise big money in a matter of minutes.
What follows is rounded data from a pitch deck that was compiled at the end of March. The 2021 figures are based on run-rate through the end of Q1, while 2022 figures are OnlyFans projections:
Gross merchandise value (GMV): 2020: $2.2 billion; 2021: $5.9 billion; 2022: $12.5 billion.
Net revenue: 2020: $375 million; 2021: $1.2 billion; 2022: $2.5 billion.
Over 50% of OnlyFans revenue in March came from paid subscriptions, while more than 30% came via chats. The rest was a combination of tips/streams and paid posts for free accounts.
Free cash flow: 2020: $150 million; 2021: $620 million; 2022: $1.2 billion.
Total amount paid to creators since inception: $3.2 billion
More than 300 creators earn at least $1 million annually. Around 16,000 creators earn at least $50,000 annually. More than seven million "fans" spend on OnlyFans each month. It has even more users who only consume free content.
In short, OnlyFans has a porn problem, even though it never once mentions porn in its pitch deck (something that multiple investors called "disingenuous").
Some VC funds are prohibited from investing in adult content, per limited partnership agreements.
Several investors are concerned about minors creating subscription accounts, although the company says it has controls in place to prevent that.
Some investors say they could get past the porn, but worry that the company's reputation would prevent it from attracting brand partners (despite this week announcing a "safe for work" product that features its growing number of clothed creators).
A counterargument is that Snap is now plastered with advertising, and valued at $115 billion, even though it arguably began as a way for teens to share nudes.
The bottom line: OnlyFans is one of the creator economy's largest and most successful platforms. And investors are content to watch its success from afar.
The BFD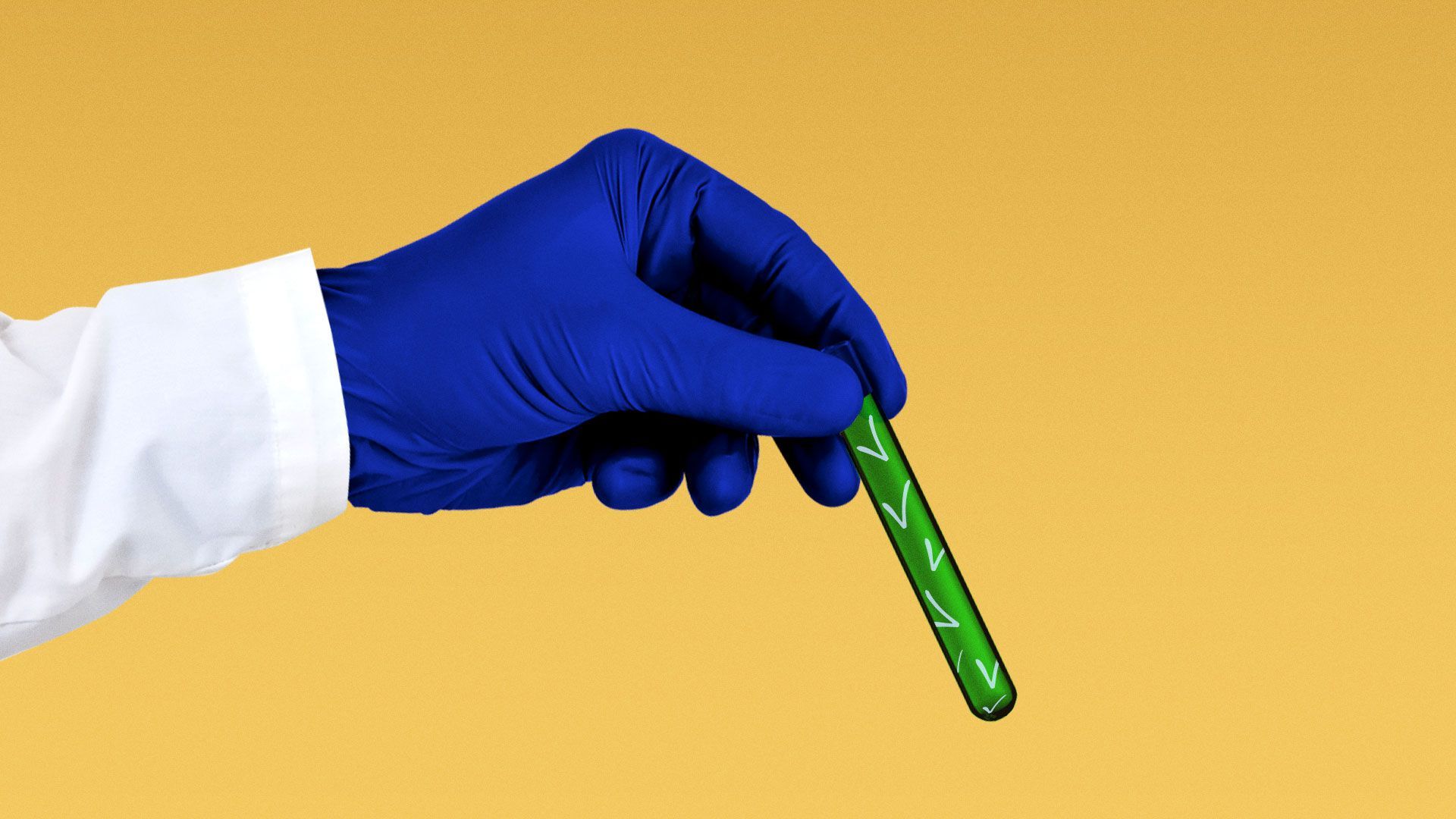 Illumina (Nasdaq: ILMN) completed its $7.1 billion of Grail, a Menlo Park, Calif.-based developer of liquid biopsies for early cancer detection.
Why it's the BFD: This is Illumina shoving its thumb in the eye of U.S. antitrust regulators, who in March sued to block the deal. An administrative court trial is set to begin next week, but the FTC had dropped an earlier injunction request because it (wrongly) believed a European regulatory review would prevent the merger from closing.
Backstory: Grail was developed inside of Illumina, but spun out in 2017 and raised around $2 billion from firms like Arch Venture Partners, J&J, Ally Bridge Group, Hillhouse Capital Group and 6 Dimensions Capital. Illumina retained nearly a 15% stake.
The bottom line: "The company said there was no legal impediment to closing the transaction now, and said it moved to do so to prevent regulatory proceedings from killing the deal by running out the clock." — Brent Kendall, WSJ
Venture Capital Deals
• Databricks, a San Francisco-based unified data analytics platform, is raising at least $1.5 billion in Series H funding led by Morgan Stanley at a $38 billion valuation, per Bloomberg. Existing backers include Franklin Templeton, Fidelity, Whale Rock, AWS, CapitalG, Microsoft and Salesforce Ventures. http://axios.link/HGfC
• Cars24 Services, an Indian used car marketplace, is in talks to raise around $350 million at nearly a $2 billion valuation from backers like DST Global, Falcon Edge Capital and SoftBank, per Bloomberg. http://axios.link/WrZx
• Reali, a San Mateo, Calif.-based real estate fintech platform, raised $75 million in equity funding. Zeev Ventures led, and was joined by Akkadian Ventures and Signia Ventures. http://axios.link/Rgw0
• MobileCoin, a San Francisco-based mobile payments enablement startup, raised $66 million in Series B equity funding from Alameda Research, Berggruen Holdings, BlockTower Capital, Coinbase Ventures, Time Ventures, Vy Capital and insiders General Catalyst and Future Ventures. http://axios.link/Eat9
• Enable, a San Francisco-based provider of B2B rebate management software, raised $45 million in Series B funding. Norwest Venture Partners led, and was joined by insiders Menlo Ventures and Sierra Ventures. http://axios.link/oKRZ
• RepairSmith, an El Segundo, Calif.-based mobile auto repair service, raised $42 million in Series B funding from TI Capital, Porsche Ventures, Spring Mountain Capital and Mercedes. http://axios.link/BJHh
• One, an "all-in-one banking" startup focused on the middle class, raised $40 million in Series B funding. Progressive Insurance led, and was joined by Obvious Ventures, Foundation Capital and Core Innovation Capital. http://axios.link/kyQV
• Blumira, an Ann Arbor, Mich.-based cybersecurity startup focused on SMEs, raised $10.3 million in Series A funding. Mercury led and was joined by Ten Eleven Ventures, M25 and Array Ventures. http://axios.link/Oorh
• Balance Re, a German life reinsurance startup focused on asset-liability management, raised $10 million in Series A funding. Anthemis Group led, and was joined by insiders Roland Berger Industries and Talabot Finance. www.balance.re
• Beta Hatch, a Cashmere, Wash.-based mealworm producer, raised $10 million. Yes, this is the year's largest mealworm funding to date. Lewis & Clark AgriFood led, and was joined by Cavallo Ventures and Innova Memphis. http://axios.link/6RcT
• Webiny, a London-based serverless CMS startup, raised $3.5 million in seed funding. M12 led, and was joined by Samsung Next, Episode 1 and Cota Capital. http://axios.link/apKT
Private Equity Deals
🚀 ATL Partners acquired a majority stake in Geost, a Tucson, Ariz.-based developer of space technologies like infrared sensors that help protect satellites. http://axios.link/Vzjj
• The British government said it will investigate Cobham's $3.56 billion deal to buy rival British defense group Ultra Electronics (LSE: ULE), because Cobham is owned by U.S.-based private equity firm Advent International. http://axios.link/punV
• Breeze Airways, a U.S. low-cost air carrier, raised $200 million in funding co-led by BlackRock and Knighthead Capital Management. http://axios.link/IP9z
• H.I.G. Capital acquired Pegasus Home Fashions, an Elizabeth, N.J.-based poly-filled pillow manufacturer. www.pegasushomefashions.com
🚑 Nordic Capital and Insight Partners agreed to buy Inovalon (Nasdaq: INOV), a Bowie, Md.-based provider of healthcare analytics software, for $7.3 billion (including debt). The $41 per share price represents a 25.3% premium to where Inovalon stock was trading before media reports of a possible deal. http://axios.link/nD2r
🚑 Symplr, a Houston-based portfolio company of Clearlake Capital Group and Charlesbank Capital Partners, acquired SpinFusion, a Denver-based healthcare scheduling software provider. www.symplr.com
🚑 Vitruvian Partners agreed to buy a majority stake in Slovenian medical laser company Fotona from AGIC Capital for around €700 million, per Bloomberg. http://axios.link/b2WT
Public Offerings
• GlobalFoundries, a U.S. chipmaker owned by Mudabala Investment Co., filed confidentially for an IPO that could value the company at around $25 billion, per Reuters. There were reports last month that Intel (Nasdaq: INTC) is in talks to buy GlobalFoundries for around $30 billion. http://axios.link/9M5w
🚑 Procept BioRobotics, a Redwood City, Calif.-based developer of robotic systems for minimally invasive urologic surgery, filed for an IPO. It plans to list on the Nasdaq (PRCT), and reports a $27 million net loss on $17 million in revenue for the first half of 2021. The company raised over $400 million from firms like CPMG, Viking Global Investors and Fidelity. http://axios.link/Yd4t
SPAC Stuff
It can be hard to explain what SPACs are, or how they work. Here's a short video explainer, featuring yours truly and narrated by Kia.
• BurTech Acquisition Corp., a SPAC led by real estate and VC investor Shahal Khan, filed for a $250 million IPO. http://axios.link/gYFd
• Swvl, an Egypt-based ride-share company that recently agreed to go public at a $1.5 billion valuation via Queen's Gambit Growth Capital (Nasdaq: GMBT), acquired Shotl, a Barcelona-based ride-sharing company with operations in 10 countries. Shotl backers include Moventia.
• WinVest Acquisition Corp., a financial services SPAC, filed for a $100 million IPO. http://axios.link/cYJg
More M&A
• CME Group (Nasdaq: CME) denied an FT report that it's in talks to buy Cboe Global Markets (BATS: CBOE) for around $16 billion. http://axios.link/KBLI
🛢️ Comstock Resources (NYSE: CRK), an oil company majority owned by Jerry Jones, is seeking to sell properties in North Dakota's Bakken oilfield, per Reuters. http://axios.link/XfB4
• Goldman Sachs agreed to buy the asset management arm of Dutch insurer NN Group for around €1.7 billion. http://axios.link/MV97
• Linktree, an Australian social media linking platform, acquired Songlink/Odesli, an automated music link aggregation platform. Linktree has raised over $50 million from firms like Index Ventures and Coatue Management. www.linktr.ee
In Memoriam
Sara Wei, a China-based principal with venture firm DCM, passed away at the age of 32. From a statement on DCM's website:
Her relentless pursuit of finding the right answer and her enthusiasm to learn was priceless. Her humor and laughter lightened up our offices worldwide. Sara was an integral part of the DCM team.
Sara joined us back in Q2 2014 as an Analyst in our Beijing office. Her performance was stellar, and hence, she was promoted at an accelerated pace.
Although her time on Earth was short, Sara lived her life to the fullest. She will be dearly missed.
Final Numbers
The number of coronavirus cases in most states is still rising, Axios' Caitlin Owens reports.
Why it matters (Pro Rata edition): There's been an enormous amount of money plugged into "reopening" plays, particularly in areas like hospitality. Investors felt the new normal would be the old normal on steroids, but some of that optimism may have been misplaced.
Why it matters (real edition): Hospitals across the country are filling up with coronavirus patients, and some are running out of available ICU beds. Until cases begin to drop, the health care system will continue to face a crisis, and Americans will continue to suffer preventable deaths.
🙏 Thanks for reading Axios Pro Rata! Please ask your friends, colleagues and creators to sign up.