Axios Pro Rata
July 19, 2018
Top of the Morning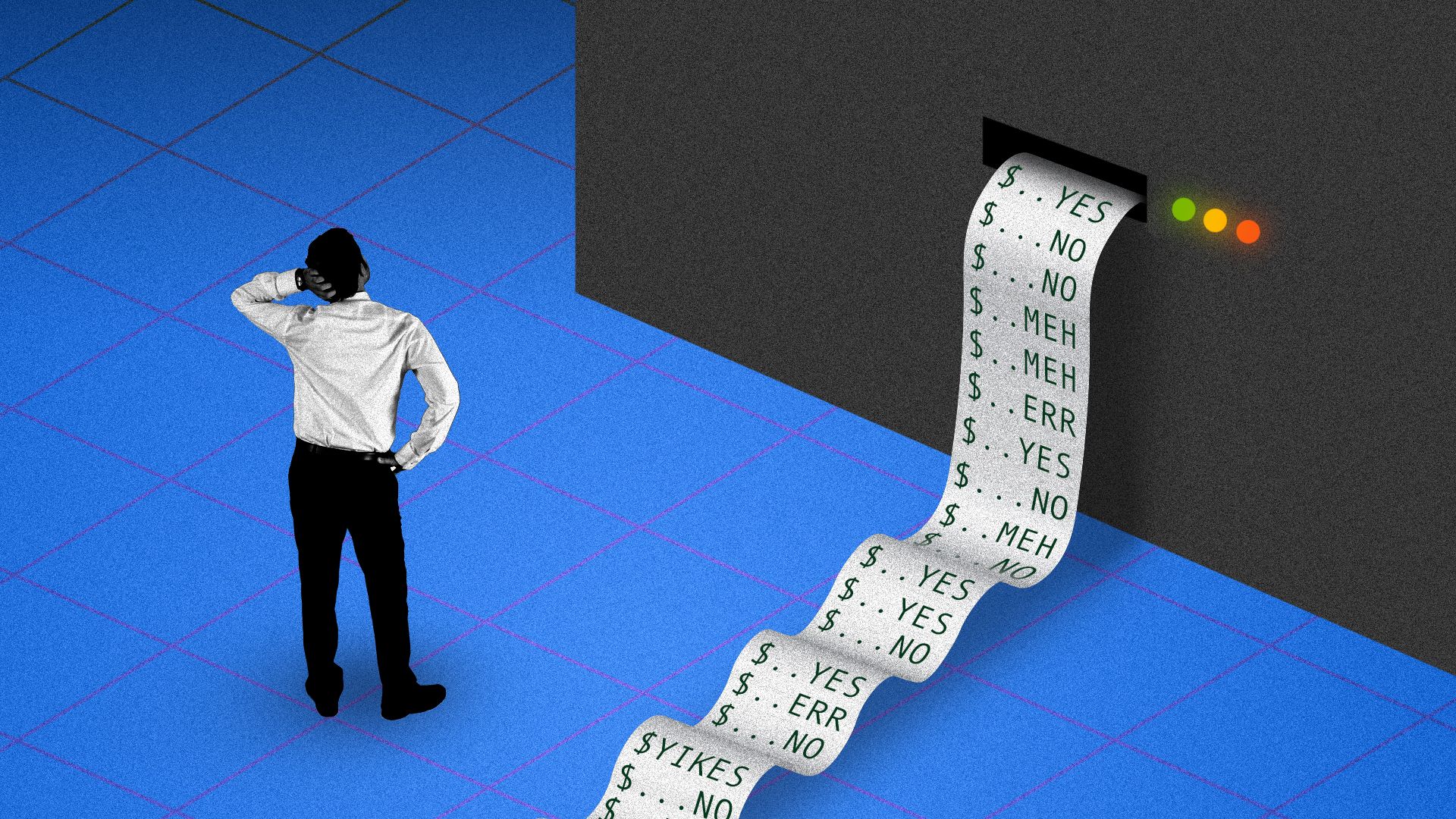 When most venture capitalists want approval to make a new investment, they go to their partners. When venture capitalists at GV do it, they go to something called "The Machine."
Axios has learned that the firm, formerly known as Google Ventures, for years has used an algorithm that effectively permits or prohibits both new and follow-on investments.
Staffers plug in all sorts of deal details into "The Machine" — which is programmed with all sorts of market data, and returns traffic signal-like outputs. Green means go. Red means stop. Yellow means proceed with caution, but sources say it's usually the practical equivalent of red.
It was initially designed and used as a due diligence assistant that could be overruled but, according to three sources, it has evolved into a de facto investment committee.
History: GV was formed in 2009 as one of the first venture firms to employ engineers whose primary job was to work with portfolio companies on technical challenges. But, in the early days, there weren't too many portfolio companies yet, so the engineers were tasked first with building a dealflow management tool dubbed "Vortex," and then with what would become "The Machine."
Another impetus was that few of the early GV investors had much, if any, investing experience. So "The Machine" would leverage the firm's strengths (engineering) as a bulwark against its weakness (proven VC chops).
The engineers also were asked to have "The Machine" help source deal opportunities, but that wasn't viewed as a terribly successful effort.
The first hints of this came in 2013, when then-GV CEO Bill Maris told the NY Times: "We have access to the world's largest data sets you can imagine, our cloud computing infrastructure is the biggest ever. It would be foolish to just go out and make gut investments."
What Maris didn't say in that piece, in part because it wasn't quite so codified yet, was the color-coding system that virtually took "gut" out of it entirely.
Inputs into "The Machine" include round size, syndicate partners, past investors, industry sector and the delta between prior valuation and current valuation. The algorithm then ranks deals on a 10-point scale, with green said to represent 8 or above.
There have been some pretty predictable problems. The first is that some GV investors have been known to try gaming the machine, manipulating inputs to get the desired results. Second, each subsequent version of the software can change the score of existing portfolio companies, which complicates follow-on investment processes.
But the biggest may be that venture capital is as much art as science, intuition as calculation. But several GV investors tell me that "The Machine" has ripped out their guts, possibly costing them lucrative opportunities (particularly some of the more risky bets that often turn into venture's biggest wins).
At this point, GV is not alone in using algorithms as a due diligence tool. EQT Ventures in Europe is said to have something it called Motherboard, while beleaguered Social Capital has been on a mission to largely remove the human element. But none seem as tied to the software as GV, even though a fourth source insists that it's "just a guide" and that "the partnership" still has final say.
GV declined comment for this story.
• Please subscribe to my podcast, which launches Monday: iTunes. Google Play. Spotify. More.
The BFD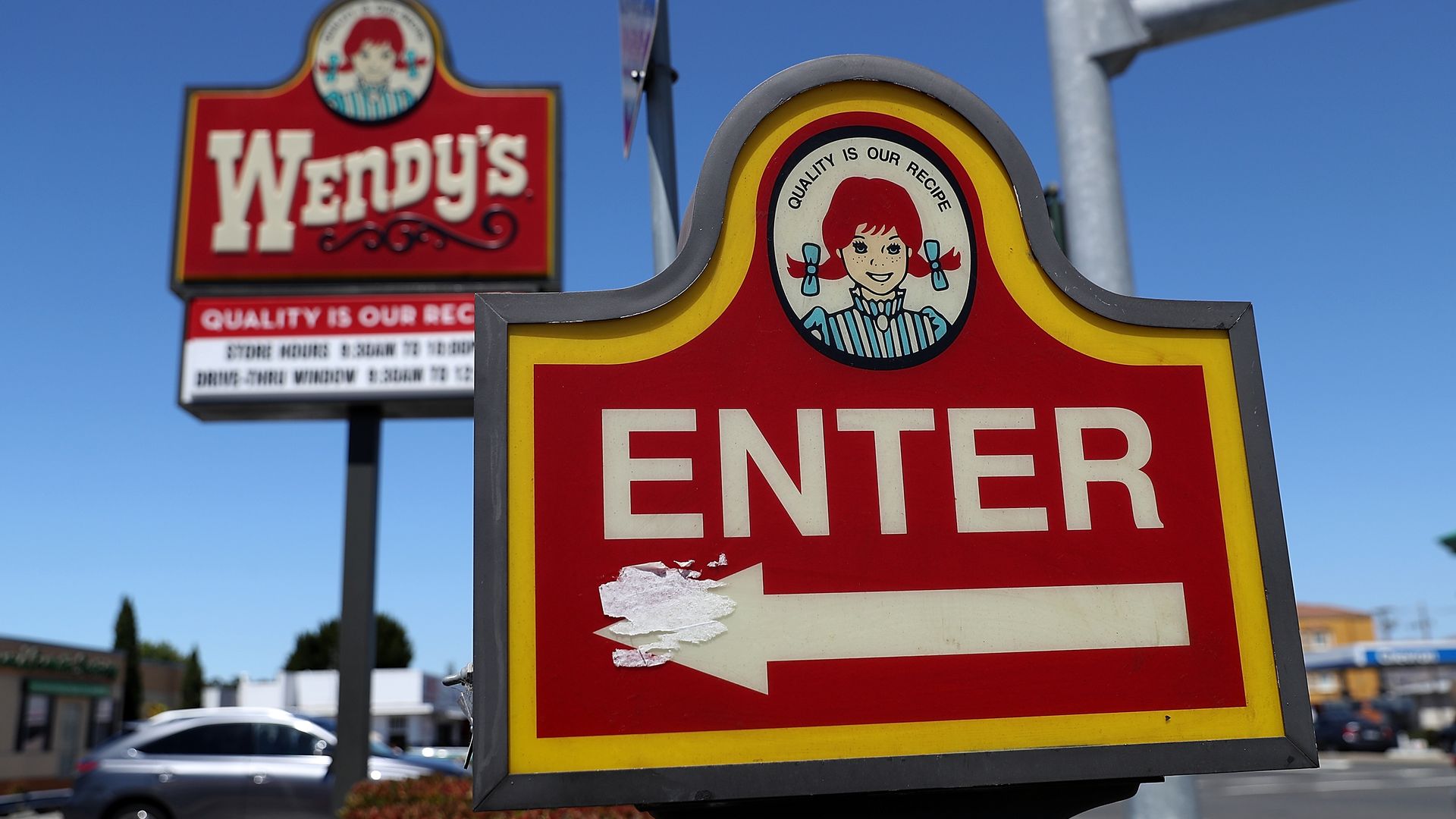 Papa John's (Nasdaq: PZZA) held preliminary merger discussions with Wendy's (Nasdaq: WEN), prior to the ouster of Papa John's founder and chairman John Schnatter, per The Wall Street Journal.
Why it's the BFD: Because even if this deal isn't consummated — and WSJ says talks have "cooled" with Schnatter out of the picture — the willingness to engage suggests a major course reversal for Wendy's, which has spent the better part of this decade selling its non-namesake brands (Arby's, Tim Hortons, etc.).
Bottom line: "The deal talks highlight the opportunity potential acquirers see in improving Papa John's technology and scaling up in a still fragmented pizza chain industry. Still, the public relations fall out that followed Schnatter's resignation is likely to complicate any potential deal." — CNBC
Venture Capital Deals
• Light, a developer of computational imaging technologies, raised $121 million in Series D funding. SoftBank Vision Fund led, and was joined by Leica Camera. http://axios.link/cljY
• BookMyShow, an Indian online entertainment ticketing service, raised $100 million in Series D funding led by TPG Growth. http://axios.link/ev7I
• Brat, a Los Angeles-based digital production studio for teen-focused scripted dramas, raised $30 million in funding led by Anchorage Capital. http://axios.link/QBoV
• Framebridge, a Washington, D.C.-based custom framing startup, raised $30 million in Series C funding. T. Rowe Price led, and was joined by return backers NEA, SWaN & Legend Venture Partners and Revolution Ventures. http://axios.link/tUy2
• Seeq, a Seattle-based provider of data analytics for process manufacturing organizations, raised $23 million in Series B funding. Altira Group led, and was joined by Second Avenue Partners, Chevron and Siemens. http://axios.link/a2Ah
• R4 Technologies, a Ridgefield, Conn.-based provider of yield management analytics, raised $20 million in funding led by Pilot Growth Equity. http://axios.link/GUFI
• Quantapore, a Menlo Park-based high-throughput DNA sequencing platform, raised $15.6 million in new funding. Northern Light VC led, and was joined by Tsingyuan Ventures, Sangel Venture Capital, Baidu Ventures and Cloudstone VC. www.quantapore.com
• Lygos, a Berkeley, Calif.-based biological engineering platform, raised $15.5 million in Series B funding co-led by IA Ventures and First Round Capital. www.lygos.com
• Standard Cognition, a developer of machine vision solutions to enable "cashier-less" retail, raised $5.5 million in new seed funding from CRV. http://axios.link/D65X
• Venminder, an Elizabethtown, Ky.-based provider of third-party risk management solutions for the financial services industry, raised $5 million in Series B funding. MissionOG led, and was joined by Bain Capital Ventures. www.venminder.com
Private Equity Deals
• Cerberus has agreed to acquire most of the property portfolio of Spain's Banco Sabadell for €3.9 billion. http://axios.link/wvMq
• Pegasus Capital Advisors has acquired Yanzi Networks, a Swedish provider of IoT solutions to the smart buildings market.
• Silver Lake has offered to make around a $500 million convertible preferred share investment in bankrupt radio broadcaster iHeartMedia, per the WSJ. http://axios.link/G00c
• TSG Consumer Partners has acquired a minority stake in eyewear brand Privé Revaux, per WWD. http://axios.link/OdSz
Public Offerings
🚑 Allakos, a San Carlos, Calif.-based developer of antibody therapeutics for allergic and inflammatory diseases, raised $128 million in its IPO. The pre-revenue company priced 7.1 million shares at $18 (vs. 7.1m shares at $15-$17) and will list on the Nasdaq (ALLK). Goldman Sachs was lead underwriter, and the company had raised around $140 million from Alta Partners (34.06% pre-IPO stake), Roche (13.94%), RiverVest (21.94%), NEA (6.1%) and Capital Research & Management (6.1%). www.allakos.com
🚑 Constellation Pharma, a Cambridge, Mass.-based developer of treatments for cancer-related gene abnormalities, raised $60 million in its IPO. It priced 4 million shares at $15 (vs. 5.3m at $14-$16), for a fully-diluted market value of $410 million. The pre-revenue company will list on the Nasdaq (CNST), while JPMorgan was lead underwriter and it had raised over $360 million from firms like Column Group (21.7% pre-IPO stake), Third Rock Ventures (12.7%), Venrock (11.1%), UC Regents (10%), Topspin Partners (8.2%) and Cormorant Asset Management (5.9%). www.constellationpharma.com
• Tilray, a Canadian cannabis cultivation and distribution company owned by Privateer Holdings, raised $153 million in its IPO. It priced 9 million shares at $17 (above $14-$16 range), and will trade on the Nasdaq (TLRY). http://axios.link/4mzv
Liquidity Events
• Knotel, a VC-backed office rental service based in New York, has acquired 42Floors, a San Francisco-based commercial real estate search engine that had raised around $18 million from firms like NEA, Bessemer Venture Partners, Initialized Capital and Thrive Capital. http://axios.link/UgDo
• Okta (Nasdaq: OKTA) acquired ScaleFT, a San Francisco-based access management platform for enabling Zero Trust networks. ScaleFT had raised seed funding from Fathom Capital, Spectrum 28 and Fuel Capital. http://axios.link/OV2h
More M&A
• Alibaba is investing $2.23 billion for a minority stake in listed Chinese outdoor digital advertising company Focus Media. http://axios.link/eBI7
🚑 Astellas Pharma (Tokyo: 4503) has hired Jefferies to explore a sale of more than $500 million of central and eastern European assets, according to Bloomberg. http://axios.link/SmzK
• Asahi Kasei (Tokyo: 3407) has agreed to buy Greenville, S.C.-based Sage Automotive Interiors from Clearlake Capital for $1.06 billion (including assumed debt). http://axios.link/YImD
🍕 Papa John's (Nasdaq: PZZA) recently held preliminary merger talks with Wendy's (Nasdaq: WEN), prior to the ouster of Papa John's founder and chairman John Schnatter, per the WSJ. http://axios.link/wcJi
⛽ Saudi Aramco is considering the acquisition of a stake in listed Saudi petrochemicals maker SABIC, per Reuters. http://axios.link/C74h
• Suning Sports, the sporting goods unit of Chinese retailer Suning Holdings, raised $600 million co-led by Goldman Sachs and Alibaba at a valuation north of $1.5 billion. http://axios.link/m0aC
🚑 UnitedHealth (NYSE: UNH) is among the suitors for Conifer Health Solutions, a healthcare management subsidiary of Tenet Healthcare (NYSE: THC), per the WSJ. http://axios.link/8FI8
Fundraising
• Greycroft has closed its fifth early-stage flagship fund with $250 million. Portfolio companies include… (checks notes)… Axios. www.greycroft.com
• Insight Venture Partners closed its tenth fund with $6.3 billion, its largest ever. http://axios.link/OhrU
It's Personnel
• Katie Ellias has joined the diabetes-focused JDRF T1D Fund as a managing director. She previously was with Endeavour Vision. www.t1dfund.org
• Courtney Hagen joined private equity firm Littlejohn & Co. as chief talent officer. She previously was SVP of HR for LVMH Moet Hennessy Louis Vuitton North America.
Final Numbers: Infrastructure investing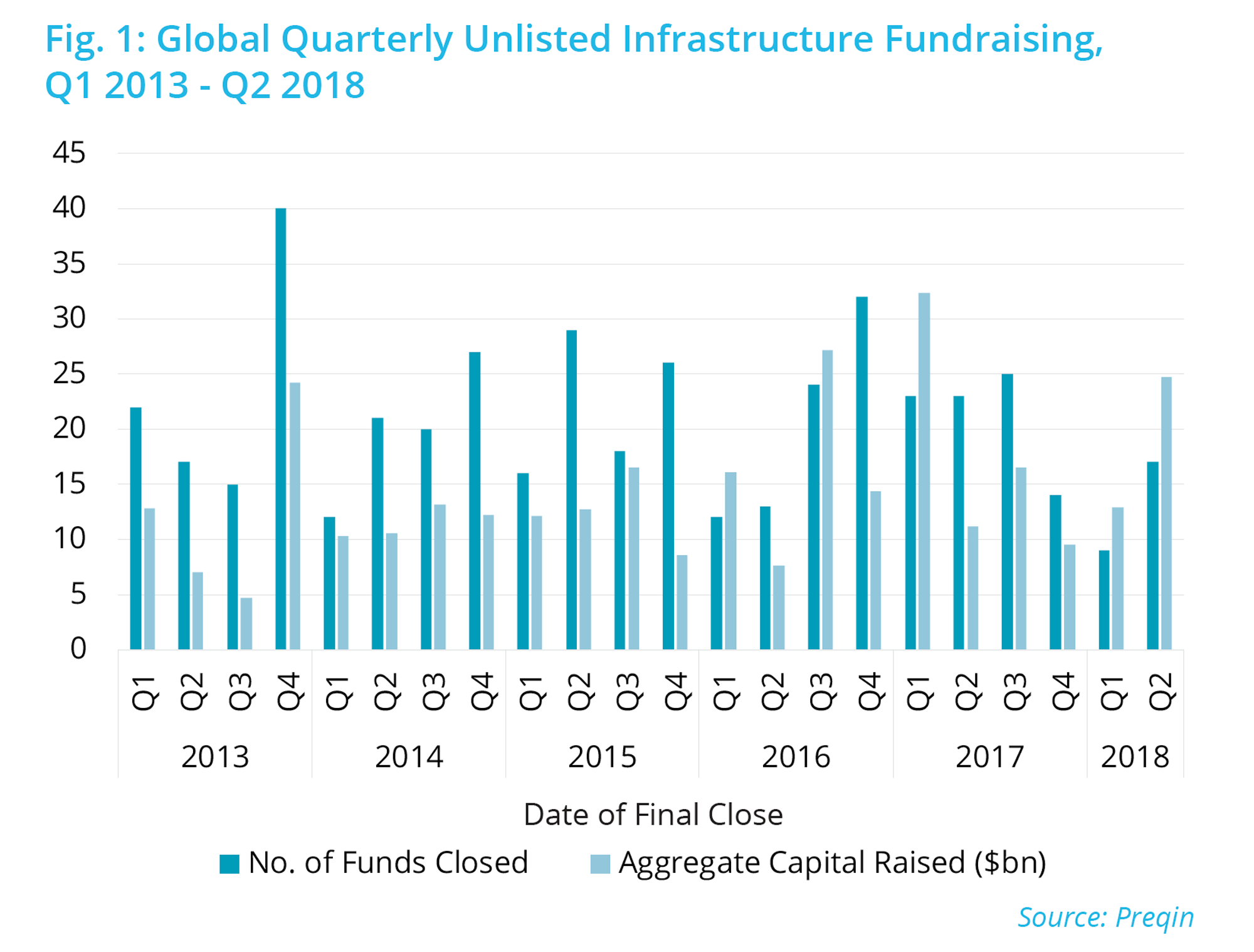 DJ Gribbin, who served as the architect for President Trump's infrastructure strategy until leaving the White House in April, has joined Stonepeak Partners as a senior operating partner.
Stonepeak, founded by some of Gribbin's former colleagues from when they all worked at Macquarie, just raised $7.2 billion for its third infrastructure fund.
Gribbin tells Axios that his White House experience "gave me exposure to every governor in the country and every big city mayor, and an appreciation for their different approaches and challenges."
He added that he "hopes Congress will come back [after the midterms] and get to work on infrastructure," but declined to say if he believes that will actually happen.