Axios Pro Rata
August 01, 2019
Publishing note: Kia Kokalitcheva will be your Pro Rata captain tomorrow, as I'll be boarding a ferry. Email her at [email protected] and follow her Twitter @imkialikethecar. Have a great weekend!
Top of the Morning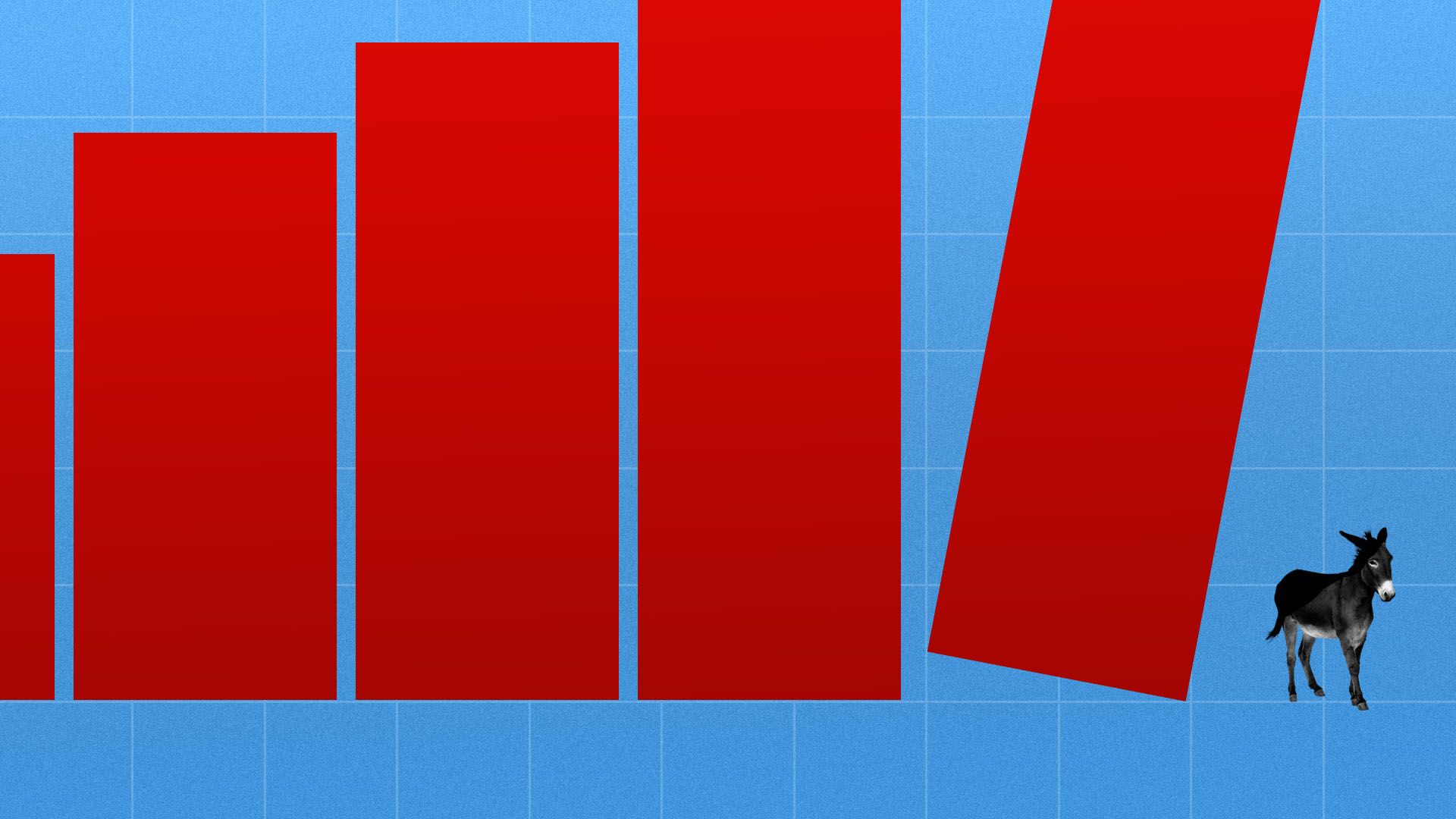 It's not the economy, stupid.
That was my main takeaway from this week's Democratic presidential debates, in which economic policy was barely mentioned on Night 1 and rarely mentioned on Night 2.
It's not all on the candidates. CNN moderators asked a very limited number of specific economic questions (most of which involved trade and tariffs).
But, as Andrew Yang proved last night, candidates could have redirected more responses toward pressing economic issues. After all, it's not like they always stayed on assigned topic.

Candidates and moderators on Tuesday said the word "economy" just 29 times out of more than 26,000 words spoken. "Jobs" was said just 31 times.
On Wednesday there was a little bit more depth, with Kamala Harris getting econo-twitter all excited by saying "Jerome Powell." All of that, however, came after the two-hour mark (i.e., hardly a highlighted issue).

Many other debated issues have economic pertinence — healthcare, climate change, race relations, etc. — but the framing often left it as an afterthought.
Why it matters: President Trump will keep highlighting U.S. economic performance as his top achievement while in office, and it's a compelling reelection case. Democrats either can (quietly) hope that GDP growth continues to slow, as it did in the second quarter, or begin to seriously workshop their counter-punches. Ignoring the economy is just stupid.
Also...
Leon Black yesterday spoke publicly for the first time about his relationship with Jeffrey Epstein, in response to a question from JPMorgan analyst Ken Worthington.
He mostly just read, verbatim, the letter sent last week to Apollo employees (which is quite similar to a letter Apollo sent yesterday to its limited partners).
But he also said:
"There has been a virtual tsunami in the press on the subject. It's seems to be the gift that never stops giving. For the press, it's salacious. It involves elements of of politics of me too, of rich and powerful people and and my guess is it will continue for a while."
I can't speak for other media, but my interest in this story isn't because it's salacious or because Leon Black is rich. It's because he continues to refuse to answer a central question about judgement ⁠— why he donated $10 million years after Epstein plead guilty ⁠— and Black's judgement is a big part of what Apollo sells its shareholders and limited partners and portfolio companies. So, yeah, this will continue for a while.
• Coming attractions: eBay announced last month that it would consider strategic alternatives for its StubHub ticket resale business, due to pressure from activist investors Elliott Associates and Starboard Value.
Word is that eBay plans to make decision on sale vs. IPO by year-end.
Interested suitors are said to include Vivid Seats, backed by GTCR and Vista Equity, and KKR. There are also some rumblings about buy-side interest from Switzerland's Viagogo, but it's unclear how a VC-backed startup could make the money work.

Key for any of them would be expanding StubHub's operating margins, which fell to just 14% in 2018.

Morgan Stanley and Barclays analysts put around a $3 billion enterprise value on StubHub, while BMO comes in nearly 50% lower.
🎧 Pro Rata Podcast digs into yet another college admissions scandal, this one involving wealthy parents who transfer guardianship of their kids in order to obtain financial aid. Listen here.
At noon we'll post a new episode featuring Ben Mezrich, author of the new book Bitcoin Billionaires -- which is partially a reputation redemption for the Winklevoss twins who previously featured prominently in Mezrich's The Social Network. Subscribe to Pro Rata Podcast.
The BFD
Wish, a San Francisco-based mobile shopping giant, raised approximately $300 million in Series H funding at an $11.2 billion post-money valuation, led by General Atlantic.
Why it's the BFD: Wish built much of its business by sourcing low-cost goods from China, but Trump's tariffs threaten to upend some of those economics. That's why Wish's deal announcement highlights plans to expand its "merchant footprint in Europe and North America."
Bottom line: Expect Amazon to use Wish as a competitive shield against monopoly claims, much like Facebook is trying to use TikTok.
Venture Capital Deals
• Rebel Foods, an Indian cloud kitchen company, raised $125 million from Go-jek, Coatue Management, and Goldman Sachs. http://axios.link/LXwf
• Armory, a San Mateo, Calif.-based continuous delivery/integration platform, raised $28 million in Series B funding. Insight Partners led, and was joined by return backers Crosslink Capital, Bain Capital Ventures, Mango Capital, Ycombinator, and Javelin Venture Partners. www.armory.io
• Recogni, a San Jose, Calif.-based developer of perception system for autonomous vehicles, raised $25 million in Series A funding. GreatPoint Ventures led, and was joined by Toyota AI Ventures, BMW i Ventures, Faurecia, Fluxunit and DNS Capital. http://axios.link/EXZF
• Prellis Biologics, a San Francisco-based 3D tissue printing startup, raised $8.7 million in Series A funding. Khosla Ventures led, and was joined by seed backers SOSV and True Ventures. http://axios.link/lqno
• FNA, a London-based supervisory-tech startup, raised $5.5 million in Series A funding led by IQ Capital. http://axios.link/vLED
• TalentGuard, an Austin, Texas-based provider of career and talent management software, raised $4 million in Series B funding led by LiveOak Venture Partners. www.talentguard.com
• Leaseable, a San Francisco-based data management platform for commercial real estate owners, raised $3.5 million in seed funding led by SignalFire. www.leaseable.com
🚑 SafetyWing, a Norway-based medical insurance startup for "digital nomads," raised raised $3.5 million in seed funding. byFounders led, and was joined by Credit Ease Fintech Fund, and DG Incubation. http://axios.link/BPO6
• Slingshot, an Orem, Utah-based customer engagement platform for home services companies, raised $2.4 million in seed funding led by RET Ventures. http://axios.link/4vNU
Private Equity Deals
⛽ Abry Partners agreed to buy Franklin Energy Group, a Port Washington, Wis.-based provider of demand-side software for utilities, from Kohlberg & Co. www.franklinenergy.com
• Baring Private Equity Asia bought Acuon Capital, a South Korean consumer finance and leasing company, from J.C. Flowers & Co.
• ClearCourse, a London-based portfolio company of Aquiline Capital Partners, acquired Protech, a Columbia, Md.-based provider of CRM for nonprofits and the public sector. www.clearcoursellp.com
• RedNest Partners and Admiral Capital Group acquired Tecmotiv, a Niagara Falls, N.Y.-based provider of maintenance, overhaul and upgrade services for military vehicle platforms. http://axios.link/p9Wg
🚑 TPG and Malaysian conglomerate Hong Leong Group are in talks to buy community hospital operator Columbia Asia for around $1.2 billion, per Bloomberg. http://axios.link/AOVT
Public Offerings
• Dynatrace, a Waltham, Mass.-based application monitor software maker owned by Thoma Bravo, raised $570 million in its IPO by pricing shares at $16 (above upwardly-revised range). It has an initial market cap of $4.5 billion, and will trade on the NYSE (DT) with Goldman Sachs as lead underwriter. The company reports a $116 million net loss on $431 million in revenue for the year ending March 31. www.dynatrace.com
• Iguá Saneamento, a Brazilian sewage company that serves 6.6 million people, is considering an IPO, per Reuters. http://axios.link/awjn
• Infobip, a Croatian push alert software provider whose clients include Uber, is considering a U.S. IPO, per Bloomberg. http://axios.link/NQhU
• Kura Sushi USA, an operator of 22 Japanese restaurants, raised $41 million in its IPO. The company priced at $14 per share (low end of range), for a fully-diluted market value of $115 million. It will trade on the Nasdaq (KRUS), while BMO Capital Markets served as lead underwriter.
• Sundial Growers, a Canadian cannabis producer startup, raised $143 million in its IPO. The company priced shares at $13 (middle of range), for an initial market cap of $1.08 billion, and will trade on the Nasdaq (SNDLL). Sundial reports C$1.5 million in revenue for Q1 2019, and used Cowen as lead underwriter.
More M&A
• Amazon (Nasdaq: AMZN) is in talks to buy up to a 26% stake in Reliance Retail, India's largest physical retailer, per The Economic Times. Reliance previously engaged Alibaba on a similar deal, but couldn't agree on price. http://axios.link/nCcy
Amazon also reportedly agreed to buy E8 Storage, an Israeli storage software startup that had raised $18 million from firms like Accel, Magma Venture Partners, and Vertex Ventures Israel. http://axios.link/lrjt
• ServiceTitan, a Glendale, Calif.-based software platform for home services businesses, acquired CUC Software, a Billings, Mont.-based provider of service business software. ServiceTitan has raised $325 million in VC funding, most recently at a $1.65 billion post-money valuation. http://axios.link/1ZLd
Fundraising
• Greenspring Associates is raising $600 million for its fourth VC secondaries fund, per an SEC filing. www.greenspringassociates.com
• HCAP Partners, a San Diego-based private equity firm focused on lower middle-markets, raised $150 million for its fourth fund. www.hcapllc.com
• Oak HC/FT, a VC firm focused on healthcare and fintech companies, raised $800 million for its third fund. www.oakhcft.com
🚑 Vida Ventures, a Boston-based life sciences VC firm, raised $600 million for its second fund. www.vidaventures.com
It's Personnel
• Cathy Gao (ex-AXA Venture Partners) and Nate Leung (ex-Industry Ventures) joined Sapphire Ventures as vice presidents. www.sapphireventures.com
• Tom Grossi, a onetime partner at venture firm NEA, joined Pie Insurance as CFO. He previously served in finance roles at both Optoro and Opower.
Final Numbers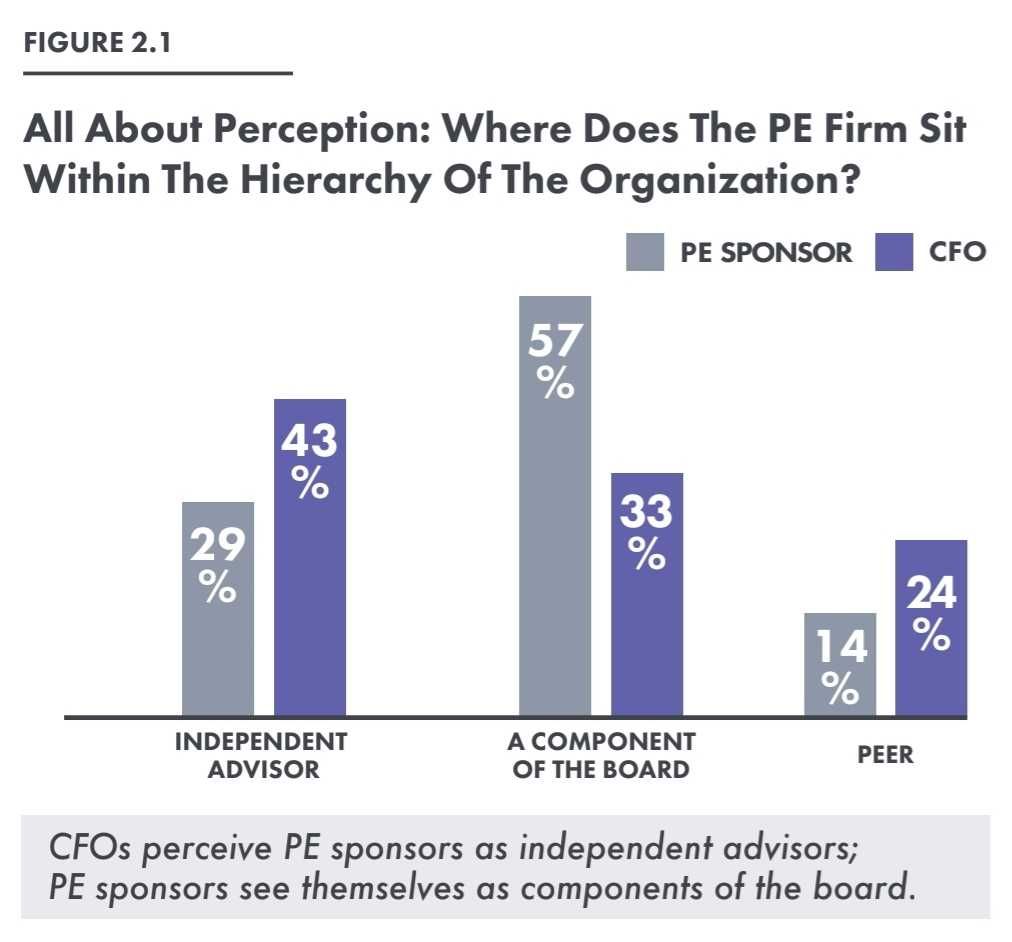 🙏 Thanks for reading Axios Pro Rata. Please ask your friends, colleagues, and debate-watching masochists to sign up.