Axios Pro Rata
April 13, 2018
Friday the 13th greetings from the home office. Thanks for reading this week, and please drop me feedback or tips via email ([email protected]), our anonymous service (http://axios.com/tips) or encrypted apps like Confide, Signal or Telegram (DanPrimack/857-472-3072). Here we go...
Top of the Morning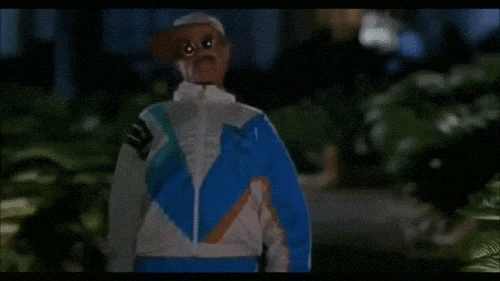 The Trans-Pacific Partnership is dead. Long live the Trans-Pacific Partnership.
That's the boomerang message emanating from the White House, where Larry Kudlow and Robert Lighthizer have been directed by President Trump to explore reentering a heavily-negotiated agreement that Trump abandoned just days into his term.
Flashback: Just hours after being named National Economic Advisor, Kudlow told CNBC that the U.S. should consider leading a "a trade coalition of the willing" against China, which really is what TPP was designed to do in the first place.
Bottom line: Who really knows at this point? Even if Kudlighthizer manages to convince TPP signatories to reopen negotiations and re-insert provisions that were stripped when the U.S. bailed (such as around IP protections), there is no way to know if Trump wouldn't have another change of heart. Particularly given that restarted TPP talks would almost certainly go past the (admittedly amoebic) start date for new tariffs on Chinese imports.
• Over-leveraged: S&P is warning that the U.S. leveraged loan market is overheating, with analyst Paul Draffin telling the FT: "History shows us that the worst debt transactions are done at the best of time."
But don't expect this upward trend to change anytime soon. Not only because of rising Fed rates lifting all terms, but also because U.S. regulators recently announced that banks no longer should pay attention to federal leveraged lending guidelines.
It's also worth reiterating that relatively few pre-crisis LBOs actually failed, despite some high profile examples, and that the crisis itself was not sparked by risk miscalculation (or misbehavior) in the LBO market.
• Realty reality: Zillow yesterday announced that it will become a cash buyer of homes in the Phoenix and Las Vegas markets, and a source says that it expects to hold between 300 and 1,000 residences on its balance sheet by the end of 2018.
Why it matters: This is glass half-empty/half-full situation for upstart OpenDoor, which reportedly is raising new funds at a $2 billion valuation. The empty is that Zillow could become a well-capitalized rival, assuming this pilot program proves out. The full is that Zillow is now mimicking a model that it had privately mocked a couple years back.
• Script flipped: Reuters reports that Walmart is in advanced talks to buy Indian e-commerce giant Flipkart, just a week or so after it reported that Amazon was circling. The new story suggests that Flipkart thinks an Amazon buy could run into antitrust issues, but also says that Flipkart minority owner SoftBank is unlikely to sell into the Walmart deal, believing the price is too low.
• Cryptography: Kia reports that crypto hedge fund Blocktower Capital is raising between $25 million and $30 million for a VC fund, which means it could take traditional equity in startups.
The BFD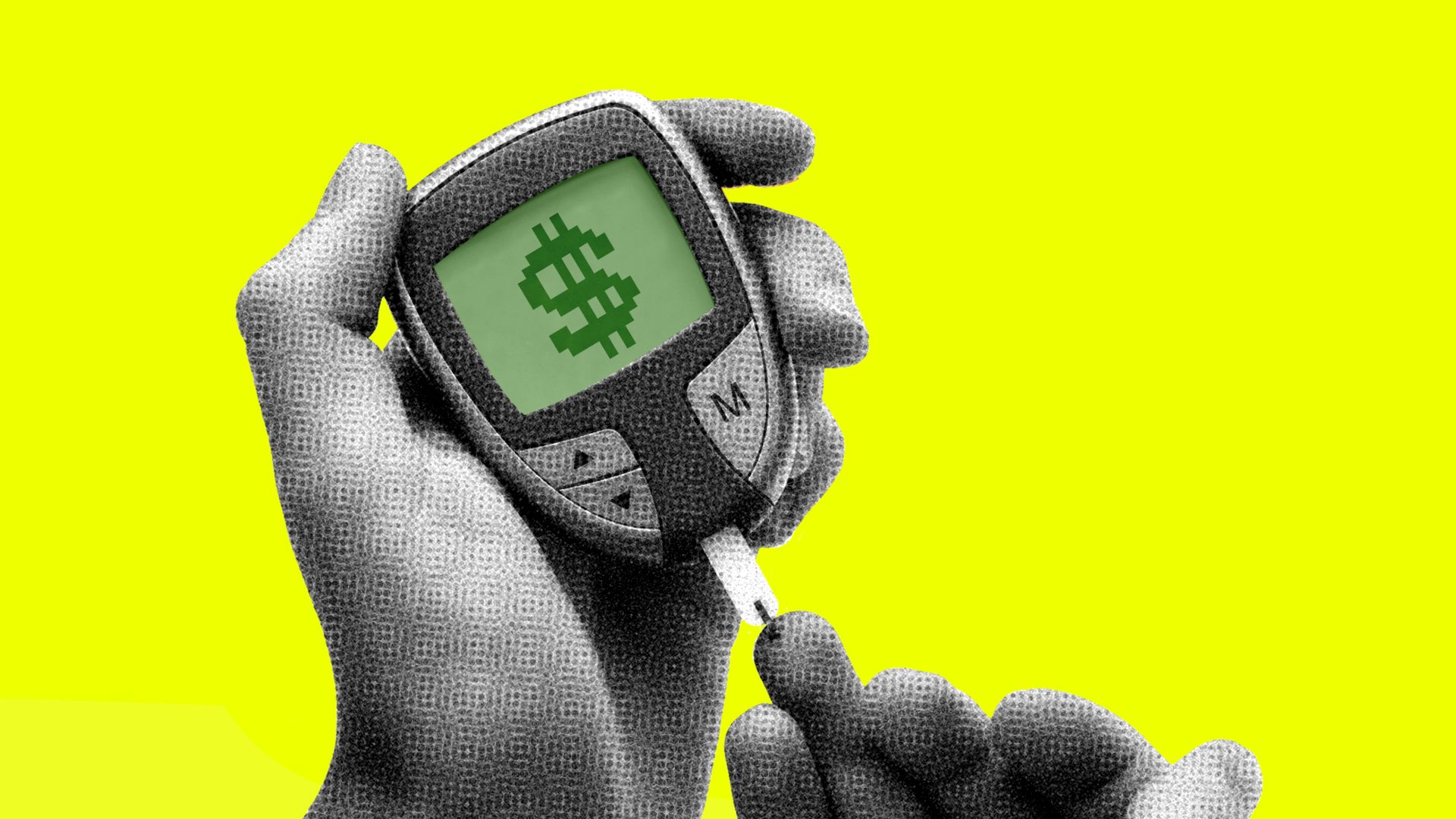 Livongo Health, a Mountain View, Calif.-based digital health startup focused on managing chronic conditions like diabetes and hypertension, raised $105 million in fifth-round funding co-led by return backers General Catalyst and Kinnevik.
Why it's the BFD: Because it's big-money validation that the future of chronic disease monitoring will be done via connected mobile devices.
Cap table: Echo Health Ventures was the only new money, while other insiders included DFJ, Kleiner Perkins, Merck, Microsoft Ventures, Sapphire Ventures, 7wire Ventures and Zaffre Investments.
Bottom line: "Diabetes [is seen] as a significant driver of premium increases with more than 30 million Americans, or 9% of the U.S. population, suffering from diabetes, according to the American Diabetes Association. Another estimated 30 million Americans have diabetes but have yet to have it diagnosed, ADA statistics show." — Bruce Japsen, Forbes
Venture Capital Deals
🚑 Biocytogen, a Beijing-based contract research org focused on gene-targeted animal models, raised around $65 million in Series C funding. An affiliate of China Merchant Bank led, and was joined by SDIC VC Management, 3E Bioventures, Cowin Capital and Oriza Holdings. http://axios.link/CgKY
• Sensors Data, a Beijing-based provider of user behavior analytics, raised $44 million in Series C funding. Warburg Pincus led, and was joined by Sequoia Capital China, DCM Ventures, Xiang He Capital, Morningside Venture Capital, Linear Venture and Future Capital. www.sensorsdata.cn
• Aetion, a New York-based drugperformance analytics platform, raised $36.4 million in Series B funding. NEA led, and was joined by Amgen Ventures and return backers Flare Capital Partners, Lakestar and Oxeon Ventures. http://axios.link/zfTf
• Onapsis, a Boston-based provider of business-critical application cybersecurity and compliance solutions, raised $31 million in Series C funding. LLR Partners led, and was joined by return backers .406 Ventures, Evolution Equity Partners and Arsenal Venture Partners. www.onapsis.com
• Punchh, a Sunnyvale, Calif.-based online loyalty card service for restaurant chains, raised $20 million in Series B funding. Sapphire Ventures led, and was joined by return backer Cervin Ventures. http://axios.link/K3uU
• East Meets East, a New York-based matchmaking service focused on connecting people in Asia with people in North America, raised $4 million in Series A funding led by return backer 500 Startups. http://axios.link/q5d4
• Local Crate, a Minneapolis-based meal kit startup, raised $1.4 million in seed funding from The Syndicate Fund, Matchstick Ventures, M25 Group and Router Ventures. www.localcrate.com
Private Equity Deals
• Accel-KKR has acquired Salsa Labs, a Bethesda, Md.-based provider of fundraising and marketing software for nonprofits. Salsa Labs had raised around $16 million in VC funding from firms like Edison Partners and Maryland Venture Fund. www.salsalabs.com
• HCL Technologies of India and Sumeru Equity Partners have agreed to acquire Actian Corp., a Palo Alto, Calif.-based provider of hybrid data management solutions, for $330 million in cash. http://axios.link/C80c
• Linde (DB: LIN) and Praxair (NYSE: PX) have picked second-round bidders for a group of U.S. and European divestitures related to their planned $79 billion merger, according to Reuters. Numerous private equity firms are involved on the buyside, including CVC Capital Partners (working with Messer), Carlyle Group, Onex and Blackstone Group. http://axios.link/FhW2
• Marcquarie has short-listed three bidders for German metering group Techem, which could fetch around €4 billion, per Reuters: Silver Lake, OTPP/CDPQ/Partners Group and CVC/CPPIB/GIC. http://axios.link/sOjr
• Novolex, a portfolio company of The Carlyle Group, is among the bidders for Waddington Group, a Kentucky-based plastic utensils business being sold by Newell Brands (NYSE: NWL) for an expected $2.2 billion, per Bloomberg. Other expected bidders could include Faerch Plast (owned by Advent International) and Hoffmaster (owned by Wellington Capital Management). http://axios.link/3HNx
• Permira has acquired a majority stake in Exclusive Group, a French "value-added services and technologies" firm. www.exclusive-group.com
• Xeeva, a Madison Heights, Mich.-based provider of procurement and sourcing software, raised more than $40 million in a round led by PeakEquity Partners. www.xeeva.com
Public Offerings
🚑 Abpro, a Woburn, Mass.-based developer of antibodies for cancer and vascular eye disease, filed for a $69 million IPO. It plans to trade on the Nasdaq under ticker ABP, with UBS as lead underwriter. It has raised nearly $30 million in VC funding from firms like Orion Investments (18.1% pre-IPO stake) and Apex Partners (7.1%). http://axios.link/KO78
• Ceridian HCM Holding, a Minneapolis-based provider of HR software (Dayforce), set its IPO terms to 21 million shares at $19-$21. It would have a fully-diluted market value of around $2.8 billion, were it to price in the middle. The company, backed by Thomas H. Lee Partners, plans to trade on the NYSE and TSX, with Goldman Sachs as lead underwriter. http://axios.link/ie19
• General Electric (NYSE: GE) is considering a public offering of its GE transportation unit, per the WSJ. http://axios.link/fuzi
• Techcombank, a Vietnamese private sector bank, has launched an IPO that seeks to raise upwards of $922 million (which would the largest-ever IPO in Vietnam). http://axios.link/bdcV
Liquidity Events
• Amazon (Nasdaq: AMZN) has completed its previously-announced purchase of Los Angeles-based video doorbell startup Ring for more than $1.2 billion. http://axios.link/5nQV
🐄 Terra Firma is seeking to fetch more than A$1 billion for Australian cattle farms business Consolidated Pastoral Co., per Reuters. http://axios.link/09aU
More M&A
🏀 Joe Tsai, co-founder of Alibaba, has closed his purchase of a 49% stake in the Brooklyn Nets basketball franchise from Mikhail Prokhorov, the Russian billionaire and Boston Celtics patron. http://axios.link/Yya8
• Klepierre (Paris: LOIM) has abandoned an unsolicited £5 billion bid for British shopping center operator Hammerson (LSE: HMSO). http://axios.link/XYzb
🚑 Mylan (Nasdaq: MYL) is in talks to acquire German Merck's consumer health business for between $4.3 billion and $4.9 billion, per Reuters. http://axios.link/31Un
• Spotify (NYSE: SPOT) has acquired San Francisco-based music licensing platform Loudr. http://axios.link/uRCO
• Volkswagen will consider asset sales, according to comments made by CEO Herbert Diess during his first day on the job. http://axios.link/vHCp
Fundraising
• Elan Growth Partners has been launched as a Carlsbad, Calif.-based small-cap private equity firm, led by Solis Capital Partners veteran Craig Dupper. www.elangrowth.com
It's Personnel
• Evelyn Dravis has quietly stepped down as a managing director with ICONIQ Capital, where she's worked since 2012, Axios has learned. No word yet on future plans.
• Matthias Osthoff has joined Canada's Public Sector Pension Investment Board as a London-based private equity director. He previously was a principal with Bain Capital. http://axios.link/RyV0
• David Schwimmer (no, not that one) has been named CEO of the London Stock Exchange. He previously spent two decades with Goldman Sachs.
Final Numbers