Me and the fam are heading down to Costa Rica in a few hours (J is from there, which is a delightful perk to this marriage), so Pro Rata will be on hiatus until Tuesday, January 2. Hope you also get to enjoy some time off, and we'll chat again in 2018.
https://www.axios.com/newsletters/axios-pro-rata-51de4a3e-74d4-402e-9082-a40e711fe383.html?chunk=0#story0
Top of the Morning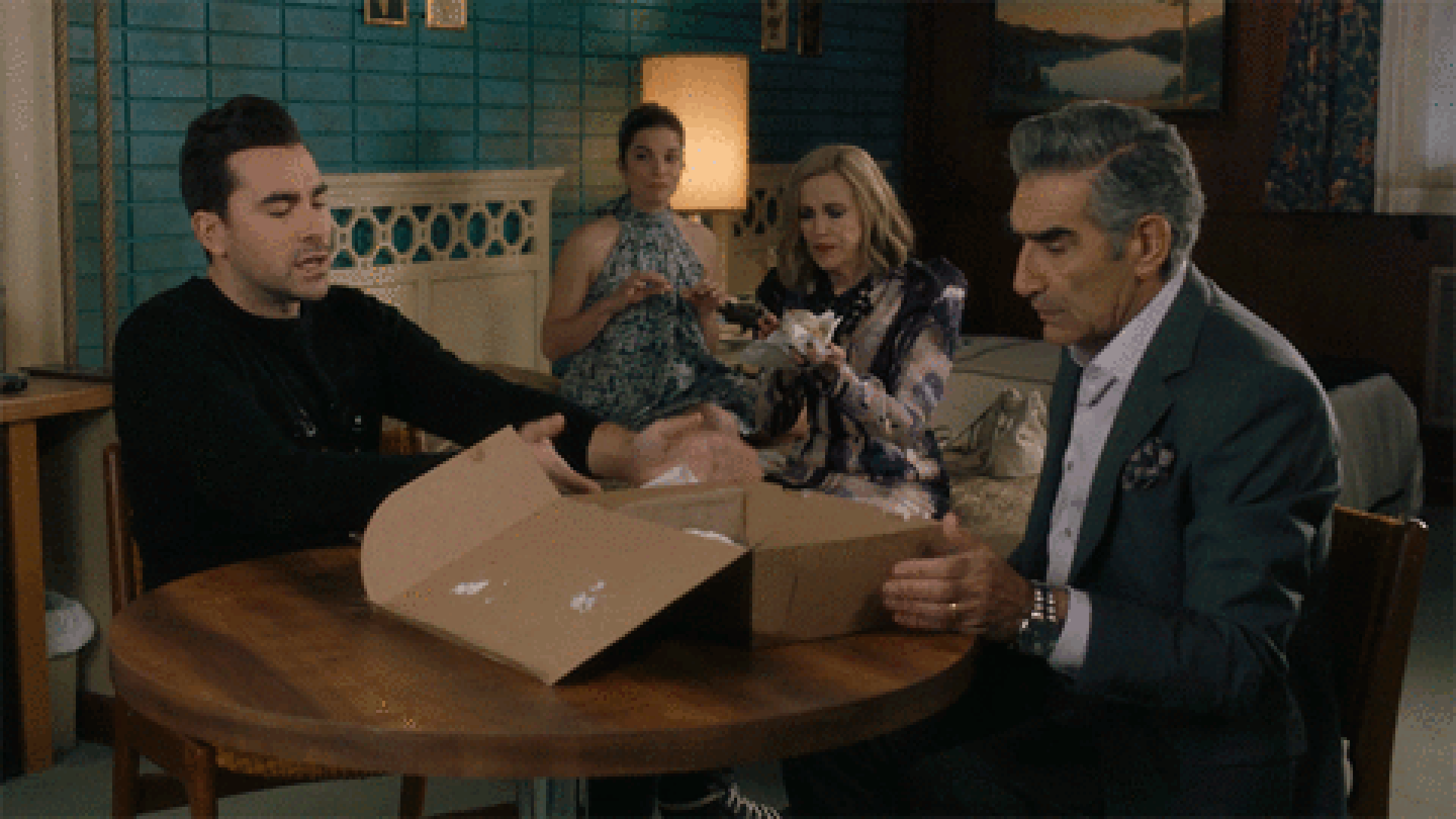 The SEC yesterday fined private equity giant TPG Capital for not explicitly disclosing its use of accelerated management fees, related to funds raised nearly a decade ago. The wrist-slap penalty is $13 million, which is below what some rival firms have been forced to pony up.
Accelerated monitoring fees are when a private equity fund signs a long-term "monitoring" agreement with a portfolio company (e..g, 10 years), but is allowed to receive all 10 years of payment even if it sells the company before the term expires. Leaving aside the absurdity of buyout firms getting paid extra to monitor their own investments via a self-dealt agreement, many firms have been found to have not adequately disclosed (let alone shared) those fees with their limited partners.
Such fees have largely disappeared from private equity fund docs, in part due to greater SEC scrutiny. But it's worth noting that The Choice Act, a partial Dodd-Frank rollback that Gary Cohn told Axios is on the 2018 agenda, would remove a requirement that most buyout firms submit the very investor communications that the SEC has used to spot such improprieties.
TPG statement: "TPG is firmly committed to upholding the highest governance and transparency standards. The SEC matter at hand relates to the absence of express disclosure in marketing documents, eight or more years ago, about the possible acceleration of monitoring fees, a then-common industry practice. As the SEC order acknowledges, TPG disclosed its receipt of these fees. As we move forward, in conjunction with this resolution, we remain dedicated to continually enhancing our practices on behalf of our fund investors and portfolio companies."
The SEC yesterday also announced that yet another senior regulator — Gerald Hodgkins, an associate director of enforcement with more than 20 years of experience — is leaving at year-end to enter private practice.
• Sector wrap: We've talked a lot this year about how later-stage tech startups are pivoting away from the growth-at-all-costs mantra that was once so rampant, in an effort to better appeal to public market investors. But a new report from RBC's tech investment banking group shows that S&P 500 tech "growth" stocks (i.e., >20% growth) returned 48.9% for the first 11 months of 2017, while S&P 500 "value" tech stocks (i.e., <20% revenue growth) returned 32%.
M&A multiples: RBC also shows 3.2x revenue multiples for financial sponsor purchases of global tech companies in 2017, compared to 3.8x for strategic deals. Both are fairly low. Ditto for EBITDA multiples at 17.6x and 22.7x, respectively.
• Who saved carry? Gary Cohn doesn't want to identify those who fought to keep the current tax treatment of carried interest, but The WaPo's Tory Newmyer points the finger at Rep. Kevin Brady (R-TX), chairman of the House Ways & Means Committee. The same Kevin Brady who kept dodging questions on carried interest during a recent MSNBC interview.
Key was a June 13 letter sent to Brady and signed by 22 Republican Congressmen, representing 11 states (including four each from Ohio, North Carolina and Texas).
Newmyer also reports that three lobbying groups -- the American Investment Council, the National Venture Capital Association and the Real Estate Roundtable -- held weekly conference calls to strategize on the carry issue. Hedge fund lobbyists were excluded.
• More tax talk: Sen. Majority Leader Mitch McConnell yesterday said at an Axios event that he "would not expect to see" welfare reform on the 2018 agenda, and that infrastructure won't be done without Democratic buy-in. This is particularly notable because the Treasury Department's one-pager on the tax bill included both welfare reform and infrastructure in its economic growth projections.
https://www.axios.com/newsletters/axios-pro-rata-51de4a3e-74d4-402e-9082-a40e711fe383.html?chunk=1#story1
The BFD
ADT, a Florida-based home security company owned by Apollo Global Management, has filed for a $100 million IPO (placeholder figure, with Renaissance Capital estimating it could raise $1.5 billion).
Why it's the BFD: Because this could be private equity's first test case under the new tax regime. For starters: How will Apollo and the IRS determine when the clock begins on carried interest, given that Apollo acquired ADT just last year, but merged it with a pair of smaller companies it acquired in July 2015? Either way, expect Apollo to hold onto more shares than it would have under current tax law, given that even the original purchases came within the new three-year window for carry consideration. Also: ADT/Apollo may feel new pressure to use proceeds to pay down debt, due to new interest deductibility limits. The company's $296 million net loss for the first nine months of 2017 was driven by $554 million in interest payments (which, in turn, was partially driven by a large dividend Apollo already took).
Deal details: ADT plans to trade on the NYSE under ticker ADT, with Morgan Stanley and Goldman Sachs serving as lead managers.
Bottom line: "ADT, which traces its roots to the American District Telegraph Co., makes security products ranging from burglar-alarm systems to wireless cameras for homes and businesses. It has worked to position itself as a player in the so-called smart-home market, which aims to connect consumers wirelessly to various household devices." — Maria Armental, WSJ
https://www.axios.com/newsletters/axios-pro-rata-51de4a3e-74d4-402e-9082-a40e711fe383.html?chunk=2#story2
Venture Capital Deals
🚑 Aledade, a Bethesda, Md.-based startup that works with doctors to analyze patient data and coordinate care, has secured $23 million of what could be a $28 million funding round, per an SEC filing. Backers include Venrock and Biomatics Capital. http://axios.link/JXgc
• Socrates AI, a San Francisco-based virtual assistant for enterprise workforce management, has raised $11 million in VC funding, per an SEC filing. Board members include partners with Venrock and Norwest Venture Partners. www.socrates.ai
• Framer, an Amsterdam-based developer of visual design tools, has raised $7 million in new VC funding. Accel led, and was joined by Foundation Capital, Designer Fund and AngelList. http://axios.link/2eES
• Nylas, a San Francisco-based provider of APIs for email, calendars and contacts, has raised $4 million in new funding. 8VC led, and was joined by Crunchfund, Great Oaks Venture Capital and Rubicon Venture Capital. www.nylas.com
• Radar Relay, developer of a decentralized token exchange, has raised $3 million in VC funding. Blockchain Capital led, and was joined by Collaborative Fund, Digital Currency Group, Kindred Ventures, Kokopelli Capital, Notation Capital, Reciprocal Ventures, Sparkland Capital, SV Angel and V1.VC. Plus a Boulder, Colo.-based firm called Batshit Crazy Ventures, which is apparently a real thing. http://axios.link/NmCD
https://www.axios.com/newsletters/axios-pro-rata-51de4a3e-74d4-402e-9082-a40e711fe383.html?chunk=3#story3
Private Equity Deals
• Eurazeo and Primavera Capital Group have completed their previously-announced purchase of WorldStrides, a Charlottesville, Va.-based student travel company.
🚑 FFL Partners has acquired Autism Learning Partners, a Glendale, Calif.-based provider of applied behavior therapy. www.autismlearningpartners.com
⛽ Kinderhook Industries has acquired Intergulf, a La Porte, Texas-based provider of petroleum repurposing and treating services. www.intergulfcorp.com
⛽ Panther Energy Company III, a Tulsa, Oka.-based exploration and production company focused on development drilling opportunities in oil-weighted North American basins, has launched with a $375 million equity commitment led by Kayne Anderson. www.pantherenergy.com
🚑 SoClean, an Oxford, Mass.-based maker of cleaning devices for CPAP machines, has raised an undisclosed amount of equity funding from DW Healthcare Partners. www.soclean.com
⛽ Zenith Energy, an international liquids and bulk terminaling company owned by Warburg Pincus, has completed its previously-announced purchase of New York-listed Arc Logistics GP for around $322 million, or $16.50 per common unit. Sellers included Lightfoot Capital Partners. www.zenithem.com
https://www.axios.com/newsletters/axios-pro-rata-51de4a3e-74d4-402e-9082-a40e711fe383.html?chunk=4#story4
Liquidity Events
• CyrusOne (Nasdaq: CONE) has agreed to acquire Zenium Data Centers, a London-based data center operator, for $442 million from Soros Fund Management. http://axios.link/E1SR
• FullContact, a Denver-based content management software company, has agreed to acquire Mattermark, a sales lead startup that also provided startup data. According to TechCrunch, Mattermark will shut down and the deal amount isn't enough to pay out any common shareholders (i.e., employees). FullContact has raised around $50 million from Foundry Group, Baird Capital, Shea Ventures and Blue Note Ventures. Mattermark (which had limited layoffs over the summer) had raised $18 million from Foundry, Drummond Road Capital, NKM Capital and FUEL Capital. http://axios.link/HAWs
https://www.axios.com/newsletters/axios-pro-rata-51de4a3e-74d4-402e-9082-a40e711fe383.html?chunk=5#story5
More M&A
• Boeing (NYSE: BA) held takeover talks with Brazilian airplane maker Embraer SA, which currently is valued at around $3.7 billion, per the WSJ. http://axios.link/IsjH
🍺 Fosun International has agreed to acquire an 18% stake in listed Chinese brewery Tsingtao for around $844 million. http://axios.link/jMAC
• GVC Holdings (LSE: GVC) has agreed to acquire in British bookmaker Ladbrokes Coral Group (LSE: LCL) for $5.3.5 billion in cash and stock. http://axios.link/vIpS
• Liberty Global (Nasdaq: LBTYA) is in advanced talks to sell its Austrian unit (UPC Austria) to Deutsche Telekom for around $2 billion, per the FT. http://axios.link/Y81i
🚑 Roche (Swiss: ROG) has agreed to acquire San Diego-based cancer drug company Ignyta (Nasdaq: RXDX) for $1.7 billion, or $27 per share (74% premium over yesterday's closing price). http://axios.link/d64Q
⛽ Royal Dutch Shell has agreed to acquire First Utility, a British provider of residential energy and broadband services. http://axios.link/4wH5
https://www.axios.com/newsletters/axios-pro-rata-51de4a3e-74d4-402e-9082-a40e711fe383.html?chunk=6#story6
Fundraising
• Beecken Petty O'Keefe, a Chicago-based private equity firm, is raising up to $600 million for its fifth fund, per SEC filings. Lazard is serving as placement agent. www.bpoc.com
https://www.axios.com/newsletters/axios-pro-rata-51de4a3e-74d4-402e-9082-a40e711fe383.html?chunk=7#story7
It's Personnel
⛽ Orion Energy Partners has promoted Ethan Shoemaker and Chris Leary to managing director, and Inés Tovo and Tim Mister to vice president. www.orionenergypartners.com
https://www.axios.com/newsletters/axios-pro-rata-51de4a3e-74d4-402e-9082-a40e711fe383.html?chunk=8#story8
Final Feeling