Axios Pro Rata
March 19, 2019
Top of the Morning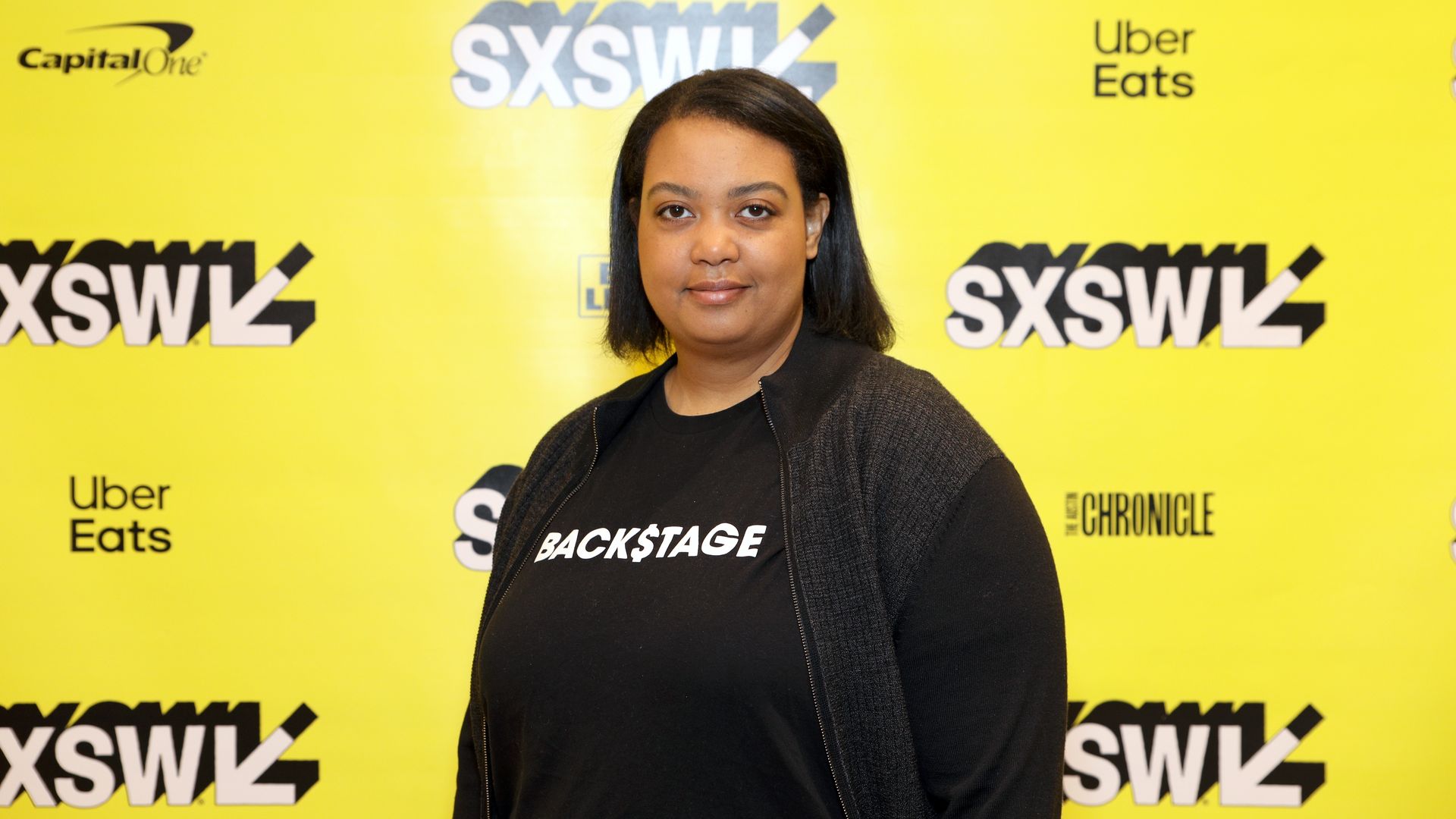 Arlan Hamilton seems to be everywhere. Keynote interviews at conferences like SXSW and the Vanity Fair New Establishment Summit, to the cover of Fast Company, to an engaging Twitter feed with more than 55,000 followers. She is, in short, one of venture capital's highest-profile investors — befitting someone who created her firm while homeless, and who since has dedicated herself to backing founders who aren't straight, white men.
But Axios has learned that Hamilton was unable to raise a new $36 million fund that she touted last summer. Instead, Backstage has transitioned entirely to an accelerator model (Backstage Studio) and cut costs (read: layoffs) in the process.
Hamilton says that "two separate anchor investors fell through" for the fund, which was to focus on startups founded by black women, and that Backstage also lost out on a $5 million "operations deal" with the Renault-Nissan-Mitsubishi Alliance, after CEO Carlos Ghosn was arrested in Japan.
She adds that some prospective LPs are waiting "until we have more traction," arguing that the fundraise is indefinitely suspended rather than ended.
Some investors confirm this with Axios, adding a reservation that Hamilton and Backstage may have spread themselves too thin.
Hamilton adds that the Backstage Studio has generated around $3 million over the past 14 months via corporate sponsorships and an online resources portal for founders.
Bottom line: Hamilton has a compelling biography, and has sought to do something laudable outside of Silicon Valley's pattern-matching mold. But it's also true that tech media has been so thirsty for such stories that it may have put the cart before the horse, attributing success to a work very much still in progress.
• Indebtedness: Leveraged loans default rates have fallen to 0.93%, their lowest level in nearly seven years, according to S&P LCD.
The default rate had hit a three-year high of 2.42% in March 2018, due to the iHeart bankruptcy. The broadcaster has now aged out of the LCD calculation.
Why it matters: There have been growing calls to more strictly regulate leveraged loans, particularly the "covenant-lite" notes that have become more prevalent than at any other time since before the financial crisis.
• Watering hole: Private equity is rushing into the fracking wastewater space, making it the latest oil services niche to attract big dollars, according to the WSJ. Here's the basic explanation from Trilantic Capital's Christopher Manning:
"The math on this is really, really easy. If the Permian goes up by one million barrels per day in oil production, it's going up six million barrels in water. That's an opportunity."
🎧 Pro Rata Podcast: Our new episode focuses on social impact investing, and Felix Salmon's contention that it's indelibly inked with hypocrisy. Listen here.
🏀 Gametime: More than 450 Pro Rata readers have already signed up for our March Madness Extravaganza. To join:
Log in to your ESPN.com account, or sign up for one. Either option is in the homepage's top-right corner, and you can register via your Facebook account.
Go to the Tournament Challenge group page and search for the Axios Pro Rata 2019 group (search box is about halfway down the page).
Password: TheBFD
Create your bracket before the games begin on Thursday afternoon. Good luck!
The BFD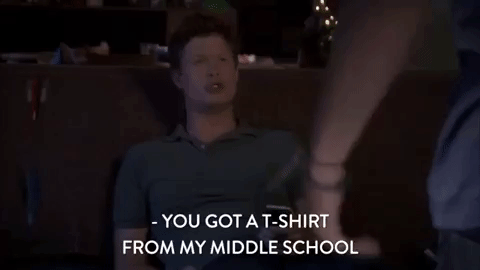 Ares Management and Crescent Capital are set to assume control of thrift store retailer Savers from Leonard Green & Partners and TPG Capital, via a debt restructuring that also would include $165 million in new cash, per Bloomberg. The deal is being negotiated out of court, but may include a bankruptcy filing.
Why it's the BFD: Because Savers is the nation's largest for-profit thrift store chain, with over 300 locations and around 22,000 employees.
Bottom line: "Moody's Investors Service cast doubt in October 2017 on whether Savers could meet its 2019 debt maturities, citing weak liquidity and an untenable capital structure. On the bright side, Moody's noted the recession-resistant nature of demand for Savers' business and low risk tied to changing fashions, a factor that can sink conventional apparel retailers if they miss a trend." — Katherine Doherty, Bloomberg
Venture Capital Deals
• Ola, the Indian ride-hail company, raised $300 million from automakers Hyundai and Kia. It has now raised a total of $3.8 billion, including a $58 million infusion just three weeks ago from longtime backers Tiger Global and Matrix India. http://axios.link/cASu
• Glossier, a New Yotk-based direct-to-consumer beauty products company, raised $100 million in Series B funding at a $1.2 billion post-money valuation. Sequoia Capital led, and was joined by Tiger Global, Spark Capital and return backers Forerunner Ventures, Thrive Capital, IVP, and Index Ventures. http://axios.link/3GRy
🚑 Karuna Therapeutics, a Boston-based drug startup focused on psychosis and cognitive impairment, raised $68 million in Series B funding. Arch Venture Partners led, and was joined by Fidelity, Eventide Asset Management, Pivotal bioVenture Partners, Partner Fund Management, Wellcome Trust, Sands Capital, Alexandria Venture Investments and PureTech Health. http://axios.link/Nzje
• Peakon, a Denmark-based employee retention platform, raised $35 million in new Series B funding. Atomico led, and was joined by return backers EQT Ventures, IDInvest Partners, Balderton Capital and Sunstone. http://axios.link/aWRo
🚑 Theranica, an Israeli developer of electroceuticals for migraine headaches, raised $35 million in Series A funding. aMoon led, and was joined by return backers Lightspeed Venture Partners, LionBird, Corundum Open Innovation and Takoa. http://axios.link/lCsV
• Percolate, a San Francisco-based provider of enterprise content marketing software, raised $32 million from GGV Capital, Sequoia, Lightspeed, and Capital IP Investment Partners. http://axios.link/FOLm
• Abstract, a San Francisco-based product design workflow platform, raised $30 million in Series C funding. Lightspeed Venture Partners led, and was joined by Scale Venture Partners, Amplify Partners and Cowboy Ventures. www.abstract.com
• LeanData, a Sunnyvale, Calif.-based enterprise data operations platform, raised $27.5 million. Tenaya Capital led, and was joined by Industry Ventures and return backers Shasta Ventures, Sapphire Ventures and Correlation Ventures. www.leandatainc.com
🚑 Cold Genesys, a Santa Ana, Calif.-based developer of immunotherapies for bladder cancer, raised $22 million in Series C funding. ORI Fund led, and was joined by Perseverance Capital Management. http://axios.link/MR8E
• Clearbit, a San Francisco-based provider of business intelligence API tools, raised $15 million in Series A funding at a $250 million post-money valuation, Axios has learned. Zetta Venture Partners led, and was joined by Bedrock Capital, Battery Ventures and Cross Creek. www.clearbit.com
• Whatfix, a digital adoption platform with offices in India and Silicon Valley, raised $12.5 million in Series B funding. Eight Roads Ventures led, and was joined by F-Prime Capital, Cisco Investments and return backers Stellaris Venture Partners and Helion Venture Partners. http://axios.link/8oEj
• CesiumAstro, an Austin, Texas-based provider of communications systems for aerospace platforms, raised $12.4 million in Series A funding. Airbus Ventures led, and was joined by Kleiner Perkins, Franklin Templeton Venture Fund, Lavrock Ventures, Honeywell Ventures and Analog Devices Ventures. http://axios.link/F3Ec
• Automata, a London-based developer of a desktop robot for industrial use, raised $7.4 million in seed funding. Hummingbird Ventures led, and was joined by firstminute Capital, Hardware Club, LocalGlobe, ABB and Entrepreneur First. www.automata.tech
• AmplifAI Solutions, a Richardson, Texas-based provider of performance improvement software for enterprise contact centers, raised $3.9 million from Naya Ventures, LiveOak Venture Partners and Capital Factory. www.amplifai.com
• FlexClub, a South African "gig economy investment platform" for ride-hail, raised $1.2 million in seed funding led by CRE Venture Capital. http://axios.link/8UYF
Private Equity Deals
• Advent International and The Blackstone Group are among those bidding for a majority stake in Kantar, the data analytics unit of WPP (LSE: WPP), per Reuters. http://axios.link/KzPD
• The Beekman Group acquired a majority stake in Convenient Payments, a Draper, Utah-based provider of payment solutions to the government, education and medical sectors. www.convenientpayments.com
• The Blackstone Group is in talks to acquire Servpro Industries, a Gallatin, Tenn.-based franchisor of cleaning and emergency restoration service providers, for more than $1 billion (including debt), per the WSJ. http://axios.link/jJqB
🚑 The Carlyle Group, CVC Capital Partners and KKR are among those interested in buying a portfolio of 30 mid-sized hospitals in India and Malaysia from Columbia Pacific Management, per Reuters. The deal could be worth around $2 billion. http://axios.link/D9f8
• GEMS, a Dubai-based for-profit schools operator owned by The Blackstone Group, is in advanced talks to buy Saudi Arabia-based Maarif for Education & Training for around $400 million, per Bloomberg. http://axios.link/Azfd
• Kinderhook Industries acquired Adell Corp., a Sunnyvale, Texas-based maker of protective door edge guards for automotive OEMs. www.adellcorporation.com
🚑 LLR Partners has invested in CareATC, a Tulsa, Okla.-based employee population health management company. www.careatc.com
• Magnitude Software, an Austin, Texas-based provider of unified data management solutions, raised $179 million from 3i Group. www.magnitude.com
• One Rock Capital Partners agreed to buy the Process Solutions unit of Newell Brands (Nasdaq: NWL), which said it will receive $500 million in after-tax proceeds. www.newellbrands.com
🚑 Smile Brands, an Irvine, Calif.-based dental support organization owned by Gryphon Investors, acquired Seattle-based Gateway Dental. www.smilebrands.com
⛽ Standard Industrial Manufacturing Partners, an Odessa, Texas-based portfolio company of Hicks Equity Partners, has merged with DH Pump and Supply, a Weatherford, Texas-based maker of metal plungers and other parts consumed in hydraulic fracturing. www.standardpumpparts.com
Public Offerings
⛽ Brigham Materials, an Austin, Texas-based owner of oil and gas mineral royalty interests, filed for a $100 million IPO. It plans to trade on the NYSE (MNRL) with Credit Suisse as lead underwriter. Shareholders include Warburg Pincus and Yorktown Partners.
🚑 Precision BioSciences, a Durham, N.C.-based developer of a genome editing platform, set IPO terms to 7.9 million shares at $15-$17. It would have a fully-diluted market value of $881 million, were it to price in the middle. The company plans to trade on the Nasdaq (DTIL) with J.P. Morgan as lead underwriter, and has raised around $240 million in VC funding from firms like VenBio (11% pre-IPO stake), F-Prime Capital Partners (9.7%), ArrowMark Partners and Franklin Templeton. http://axios.link/xZAN
• Stadler Rail, a Swiss train builder that is 80% owned by billionaire Peter Spuhler, plans to IPO on the Swiss exchange within the next several months. http://axios.link/fpqy
Liquidity Events
• Roper Technologies (NYSE: ROP) acquired Foundry, a UK-based provider of visual effects and 3D design software, from HgCapital for £410 million. http://axios.link/x0Y5
More M&A
• Goldman Sachs Asset Management agreed to acquire Standard & Poor's Investment Advisory Services from S&P Global (NYSE: SPGI).
⛽ Williams Cos. (NYSE: WMB) and the Canada Pension Plan Investment Board are forming a $3.8 billion joint venture focused on the western Marcellus and Utica shales. http://axios.link/HInQ
Fundraising
• Axeleo Capital of France raised €45 million for a new early-stage fund. http://axios.link/GaeJ
• Grayhawk Capital, an Arizona-based VC firm, raised $75 million for its third fund. www.grayhawkcapital.us
• Thomas H. Lee (the man, not the firm) has partnered with Peter Gleysteen (founder of CIFC) to form AGL Credit Management, which will issue CLOs and leveraged loans, per Bloomberg. So far it has raised $650 million, including from the Abu Dhabi Investment Authority. http://axios.link/WTaO
It's Personnel
• Bob Casey and Robert Jackman are joining UBS as managing directors of tech investment banking, per Bloomberg. Casey previously was with Suntrust Robinson Humphrey, while Jackman was with Outvest Capital. http://axios.link/rIND
• Andrew Parker is stepping down as a partner with Spark Capital, nine years after he joined the VC firm. No word yet on future plans.
• Waldemar Szlezak joined KKR to lead communications infrastructure investments. He previously was a senior managing director with Soros Fund Management. http://axios.link/IXac
Final Photo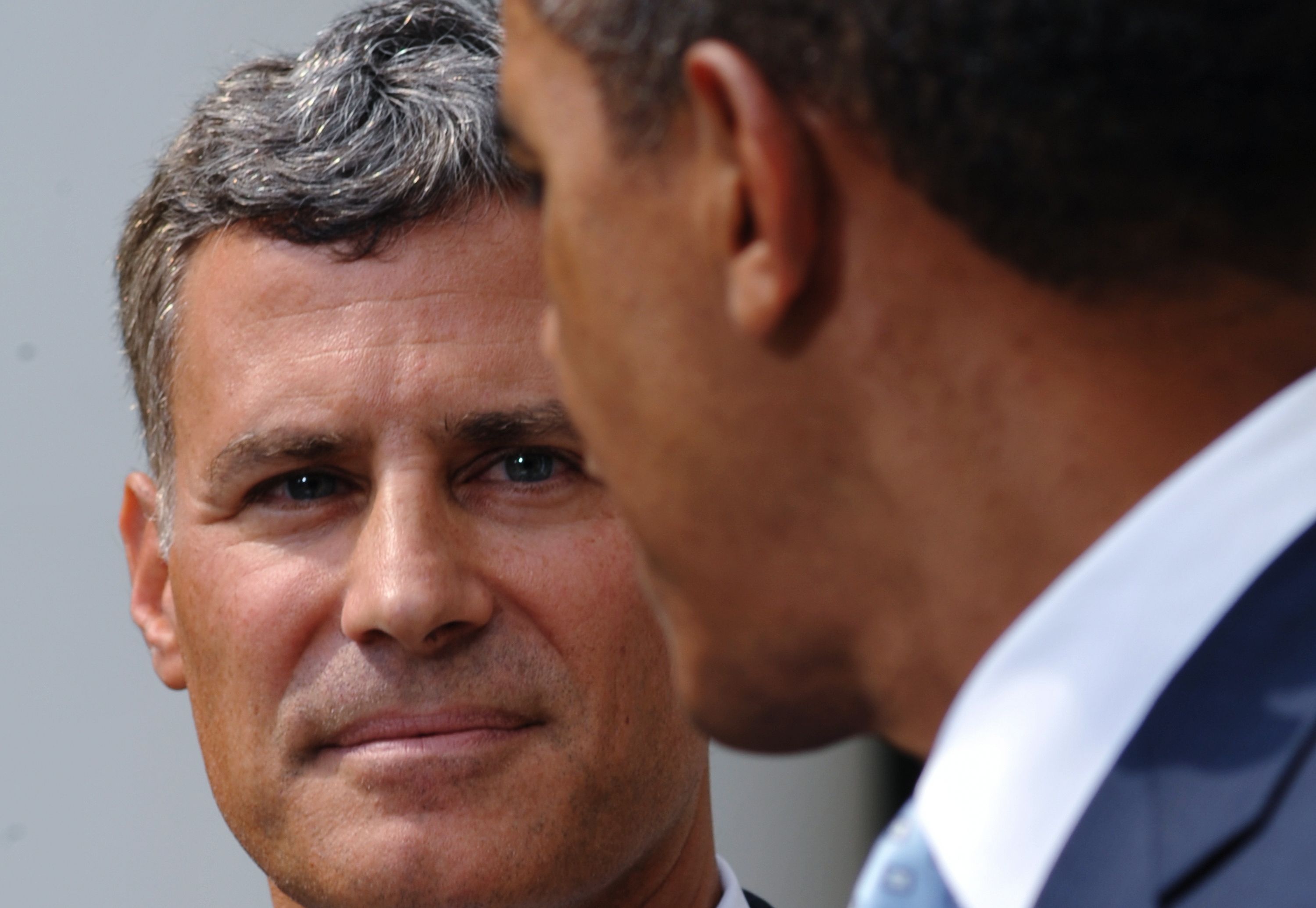 Alan Krueger, the Princeton economist who once served as President Obama's top economic advisor, has taken his own life at the age of 58.
Krueger's best-known research focused on the labor market, arguing that a higher minimum wage did not usually result in slower hiring.
He also has a book coming out this June called Rockonomics, which details what the rapidly-changing music industry can teach us about the modern economy.
You are not alone: If you have any thoughts of self-harm or suicide, please pick up the phone right now and call the National Suicide Prevention Hotline at 1-800-273-8255.