Axios Pro Rata
May 17, 2022
Top of the Morning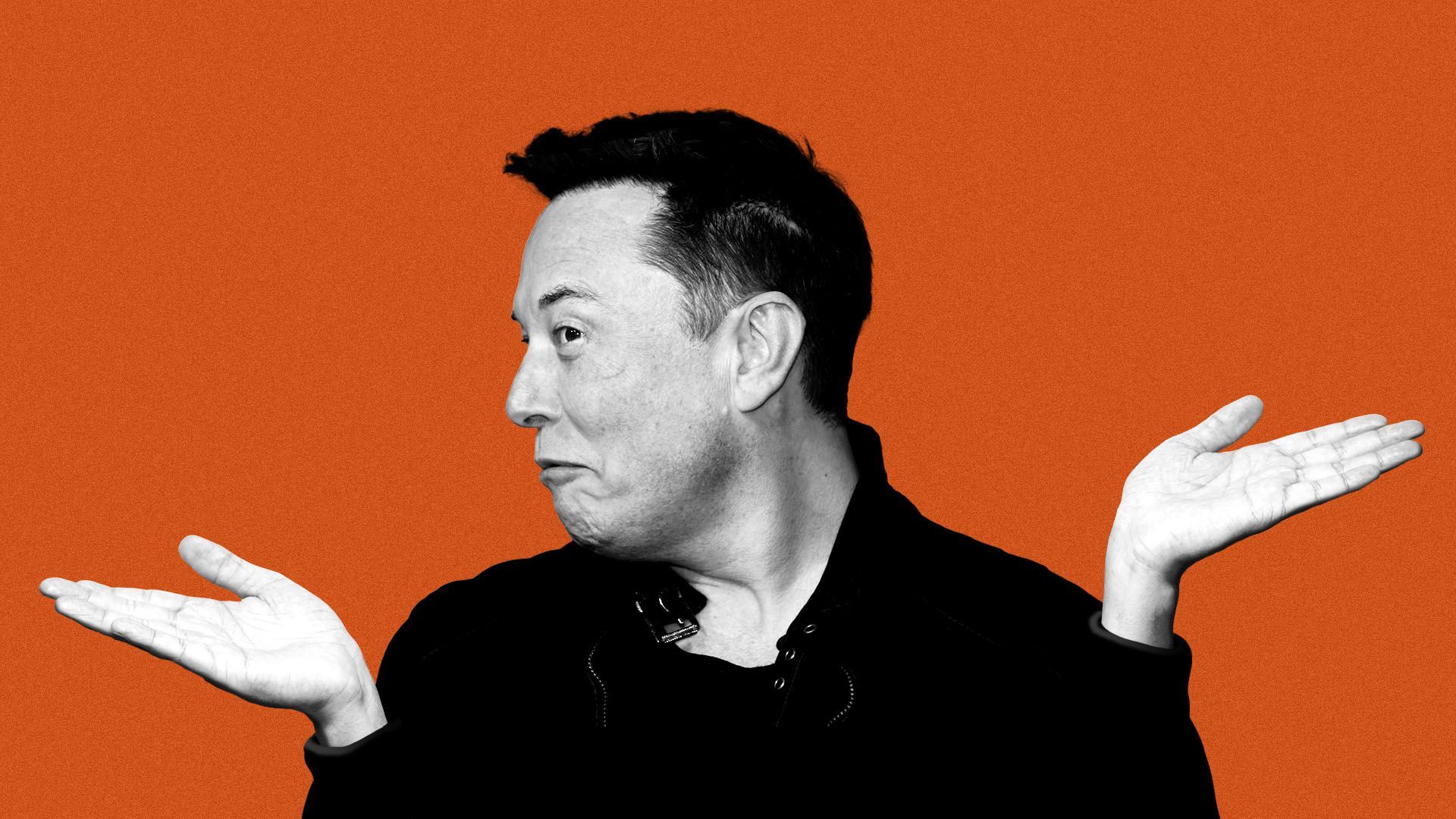 Twitter this morning filed a preliminary proxy statement for its $44 billion takeover by Elon Musk, just hours after Musk plunged his feet deeper into the icebox.
What to know: This deal's ultimate fate won't be determined by share price or bot percentage or the size of termination agreements. Instead, it will come down to Musk's mood in the moment.
Catch up quick: Musk this morning tweeted that his bid "cannot move forward" unless Twitter CEO Parag Agrawal publicly proves the company's claim that less than 5% of its accounts are spam or bots.
Agrawal yesterday further explained Twitter's spam identification and removal process, and added that an "overview" had been shared privately with Musk last week. He added: "We don't believe that this specific estimation can be performed externally, given the critical need to use both public and private information (which we can't share)."
Musk responded with a poop emoji, on the same day that he mused at a private tech conference that a lower price "is not out of the question."
Inside the proxy: Twitter's proxy shares some background info, including how Musk first spoke on March 26 with Silver Lake's Egon Durban, a Twitter director who also served alongside Musk on Endeavor's board. That was about a week before Musk's public disclosure of owning Twitter stock, and the same day that he also talked with Jack Dorsey.
One day later, Musk spoke with Agrawal and Twitter chairman Bret Taylor, raising the prospect of taking Twitter private "or starting a competitor to Twitter."
Eventually, of course, he'd agree to join the board, passed a background check, reneged on that agreement and then launched his takeover attempt (apparently encouraged by Dorsey, who on April 5 told Musk that "Twitter would be better able to focus on execution as a private company.").
It's also worth noting that, prior to May 5, "Musk did not ask to enter into a confidentiality agreement or seek from Twitter any non-public info regarding Twitter."
We also learned that Twitter's bankers received "outreach from financial sponsors and institutional investors regarding their interest in participating in a potential acquisition," but that the board opted not to engage.
The proxy gives several reasons for that lack engagement, but it boils down to: Elon had us over a barrel.
The bottom line: Musk is radiating runaway bride vibes, while Twitter continues to stand awkwardly at the altar.
The BFD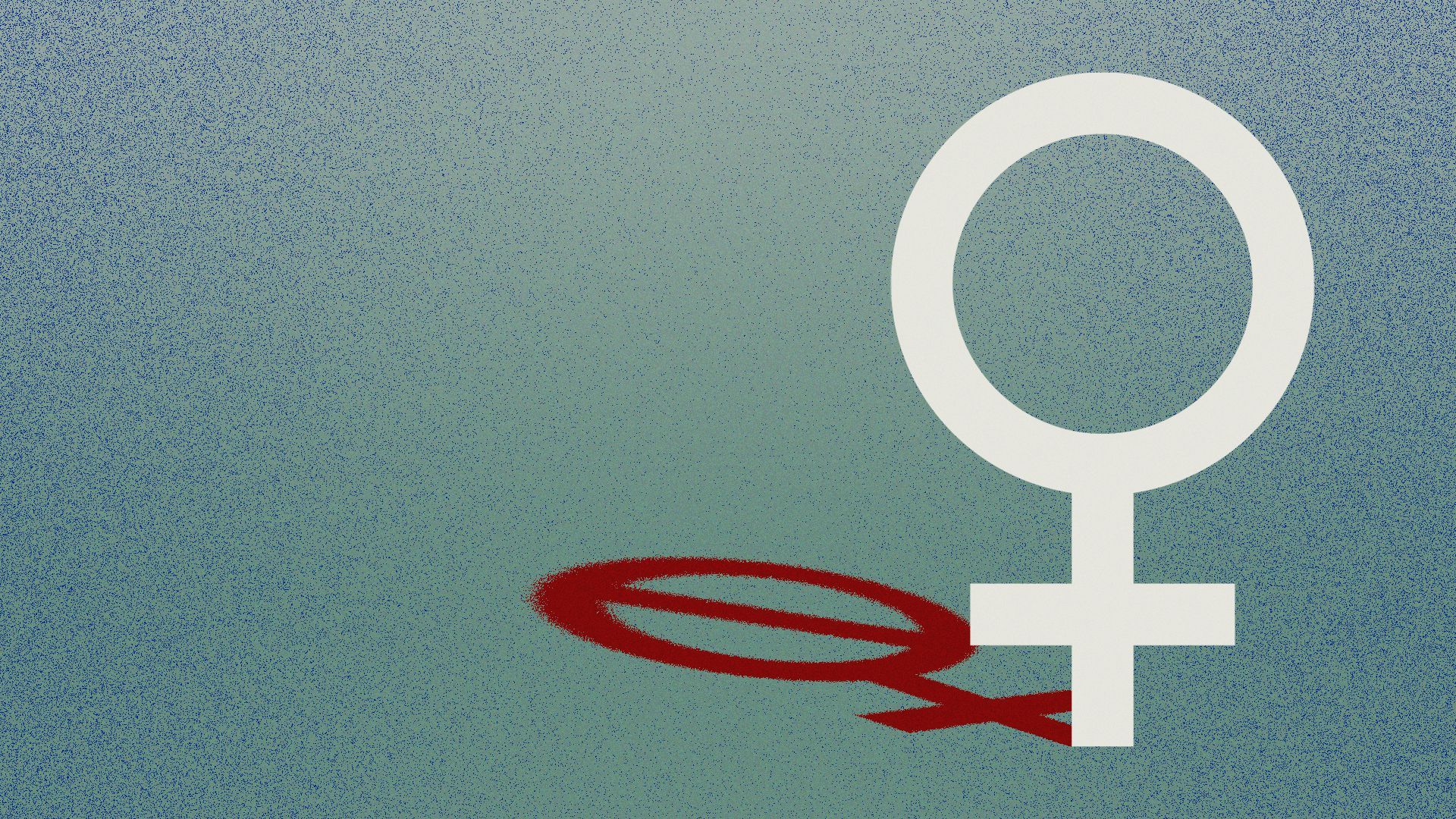 Public companies based in California no longer will be legally required to have women on their boards of directors, after a Los Angeles judge struck down a 2018 law as unconstitutional.
Why it's the BFD: The law, although never enforced, was credited with helping thousands of women to join corporate boards, many for the first time, and pushing the percentage of S&P 500 boards with at least one woman past 30%. It also came just before a record-setting boom for IPOs and SPACs, many of whose issuers were based in California.
The bottom line: "The outcome is a victory for a conservative legal advocacy group that challenged the measure as reverse discrimination. But the practical effect may be limited because hundreds of companies already complied with the law's deadlines to seat female directors and it's unlikely they would revert to all-male boards." — Malathi Nayak and Jeff Green, Bloomberg
Venture Capital Deals
• Imply Data, a Burlingame, Calif.-based real-time analytics database, raised $100m in Series D funding at a $1.1b valuation. Thoma Bravo led, and was joined by OMERS and insiders investors Bessemer Venture Partners, Andreessen Horowitz and Khosla Ventures. www.imply.io
• Unit, a Redwood City, Calif.-based banking-as-a-service startup, raised $100m in Series C funding at a $1.2b valuation. Insight Partners led, and was joined by Accel, Better Tomorrow Ventures and Flourish Ventures. http://axios.link/9UtO
• Flink, a German instant grocery delivery startup, raised between €60m and €70m in new funding from Carrefour. It also agreed to buy Cajoo, a French instant delivery upstart that had raised over $40m from firms like Carrefour, Frst Capital, Siparex XAnge Venture and Headline. http://axios.link/V2Jx
• Buildots, an Israeli construction management software startup, raised $60m in Series C funding. Viola Growth and O.G. Tech co-led, and were joined by insiders Lightspeed Venture Partners, Future Energy Ventures and Maor Investments. www.buildots.com
• Fashinza, an Indian supply chain marketplace for fashion brands and retailers, raised $60m in Series B equity funding (plus $40m in debt). Prosus Ventures and Westbridge co-led, and were joined by Accel, Elevation, and ADQ. http://axios.link/c0GR
• A.Team, a gig marketplace for product specialists, raised $55m in Series A funding co-led by Insight Partners, Tiger Global and Spruce House. Other backers include Roc Nation's Arrive and Adam Grant. http://axios.link/RlUI
• Storyblok, an Austrian headless CMS, raised $47m in Series B funding. Mubadala Capital and HV Capital co-led, and were joined by 3VC. http://axios.link/a7RB
• Infection.io, a Seattle-based B2B marketing automation startup, raised $5m in seed funding. MHS Capital led, and was joined by Version One, Cercano Management and Ascend. www.infection.io
• Metatheory, a web3 gaming and entertainment startup led by Twitch co-founder Kevin Lin, raised $24m in Series A funding. Andreessen Horowitz led, and was joined by Pantera Capital and FTX Ventures, Breyer Capital, Merit Circle, Recharge Thematic Ventures, Dragonfly Capital Partners, Daedalus, Sfermion and Global Coin Research. http://axios.link/1hUR
• Improvado, a San Diego-based revenue and sales data analytics startup, raised $22m in Series A funding led by Updata Partners. www.improvado.io
• Sustain.Life, an ESG-as-a-service software startup led by Jet.com co-founder Mike Hanrahan, raised $16m in seed funding led by Tapestry VC, per Axios Pro. http://axios.link/Ffvw
• CyberConnect, a decentralized social graph protocol for web3 connections, raised $15m in Series A funding. Animoca Brands led, and was joined by Sky9 Capital. www.cyberconnect.me
⚡ Solithor, a Belgian developer of solid-state lithium battery cells, raised €10m in seed funding. Imec.xpand led, and was joined by LRM, Nuhma and FPIM. www.solithor.com
• Candor, a New York-based professional network, raised $5m from Contrary Capital, Afore Capital, Worklife, Village Global, Global Founders Capital and Banana Capital. www.joincandor.com
🚑 CarePoint, a telemedicine and micro-clinic operator in Africa, raised $10m from Delle, Breyer Capital, Beyond Capital Ventures, M3, Asia Pacific Land/ Natural World and Sixth Street CEO Alan Waxman. http://axios.link/KFNq
• Blinq, an Australian professional identity platform, raised A$5m from Blackbird and Square Peg Capital. www.blinq.me
• Evaluate.Market, a Brooklyn-based NFT portfolio management platform, raised $4m in seed funding. Rho Capital led, and was joined by Drive by DraftKings, Castle Island Ventures, Arca, Notation Capital, Flamingo Capital Syndicate, Dapper Labs, Visary Capital, Niche Capital and Dan Nova. www.evaluate.market
🏀 SIQ, an LA-based maker of smart basketballs, raised $3m. KB Partners led, and was joined by Tera Ventures. www.siqbasketball.com
Private Equity Deals
• ACE Education Group, a portfolio company of Oakley Capital, acquired EIDM, a French fashion business school. http://axios.link/TTcw
⚽ Apollo Global Management is considering a $1.25b investment in Mexican soccer league LigaMX in exchange for a share of its international media revenue, per Sportico. http://axios.link/zPIJ
• CVC Capital Partners is no longer considering a takeover of Australian pallet-pooling services firm Brambles (ASX: BXB), which could have fetched up to A$20b, according to a company statement. Other PE firms may jump in, per The Australian.
• Gemspring Capital acquired GoldenSource, a New York-based provider of enterprise data management and master data management solutions to financial services companies. www.thegoldensource.com
🚑 Gulf Islamic Investments invested $530m for a majority stake in Almeswak, a Saudi provider of dental and dermatology care. http://axios.link/WQuG
⚡ KKR agreed to buy British renewable power generation company ContourGlobal (LSE: GLO) for £1.75b, or 263.6 pence per share (36% premium to yesterday's closing price). http://axios.link/IGEt
• Morgan Stanley Infrastructure Partners is in exclusive talks to buy WideOpenWest (NYSE: WOW), an Englewood, Colo.-based broadband provider, per Bloomberg. The company had a $1.8b market cap early last month, before media reports that it was seeking a buyer. http://axios.link/koIL
• Smart Care, an Alsip, Ill.-based portfolio company of Wind Point Partners, acquired Almcoe Refrigeration, a Dallas-based refrigeration company. www.smartcaresolutions.com
• TA Associates offered to buy Infomedia (ASX: IFM), an Australian auto parts and service software provider. http://axios.link/Do2w
SPAC Stuff
⚡ Dragonfly Energy, a Reno, Nev.-based maker of lithium-ion storage batteries, agreed to go public at around a $500m implied valuation via Chardan NexTech Acquisition 2 Corp. (Nasdaq: CNTQ). http://axios.link/JSOX
Liquidity Events
• PAI Partners agreed to sell Perstorp, a Swedish developer of sustainable specialty chemicals, to Malaysia's Petronas Chemicals Group for €2.3b. http://axios.link/O8wN
🐉 SpaceX is launching an employee tender at a $125b valuation, per Bloomberg. No word on if Elon Musk is selling into it. http://axios.link/ExjH
More M&A
🚑 Heritage Provider Network, a risk-taking physician organization focused on Southern California, has formally launched a sale process, Axios Pro reports. A deal could fetch more than $7b. http://axios.link/emC3
Fundraising
• Bregal Sagemount, a New York-based tech PE firm, is raising its fourth fund, per an SEC filing. Its third fund secured $1.5b in 2019.
• Earlybird, a VC firm focused on Western European startups, raised €350m for its seventh fund. http://axios.link/20Gr
• Good Growth Capital, a Charleston, S.C.-based VC firm, raised $100m for its third fund. www.goodgrowthvc.com
• Lone View Capital, a new tech buyout firm led by Rishi Chandra (ex-Golden Gate Capital), is targeting $925m for its debut fund, per Buyouts. http://axios.link/Enrg
• Nordic Capital held a €7.9 first close on its 11th flagship fund, per PE International. http://axios.link/Hz8E
• Onex said it plans to raise a transportation-focused private equity fund. http://axios.link/5sxA
• Quantum Light Capital is being launched as an "AI-powered" VC fund by Revolut CEO Nik Storonsky, who will invest around $200m of his own capital. http://axios.link/G6bT
It's Personnel
🚑 Alena Antigua joined Stifel as co-head of health tech banking. She previously was with Jefferies. www.stifel.com
• Vy Le joined Bain Capital Crypto as a partner and head of regulatory and policy. She's a former SEC official who most recently was with Worldcoin. www.baincapitalcrypto.com
• David Mell joined Rothschild as a managing director of consumer retail banking. He previously was with RBC Capital Markets. www.rothschildandco.com
• Raudel Yanez joined Kline Hill Partners, a small deal-focused PE secondaries firm, as a managing director focused on GP-led transactions. He previously was with Spring Bridge Partners. www.klinehill.com
Final Numbers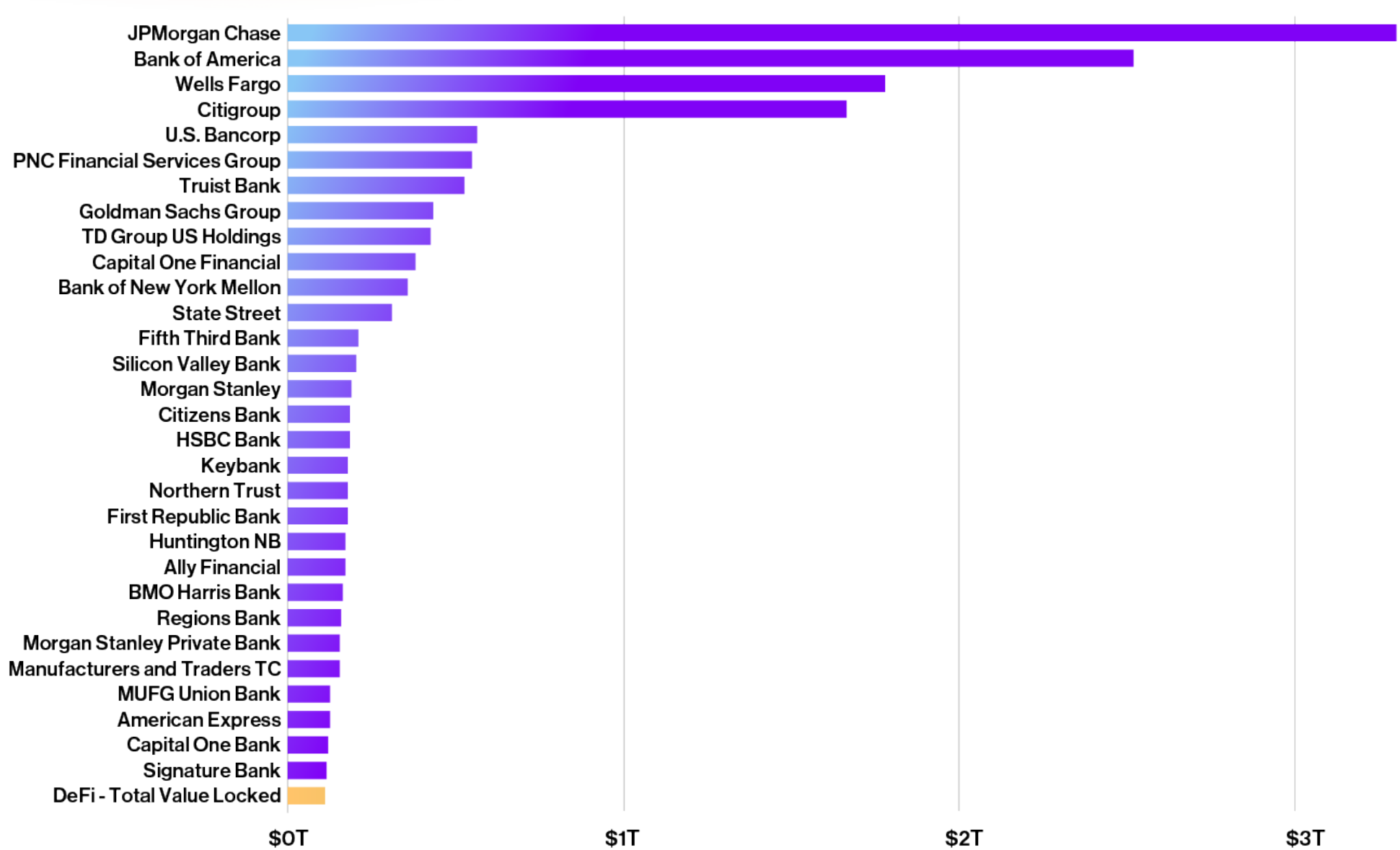 Decentralized finance would represent the 31st largest U.S. bank by AUM, according to a "State of Crypto" report issued this morning by venture capital firm Andreessen Horowitz.
✅ Thanks for reading Axios Pro Rata! Please ask your friends, colleagues and Jayson Tatum to sign up.