Axios Pro Rata
June 22, 2018
Top of the Morning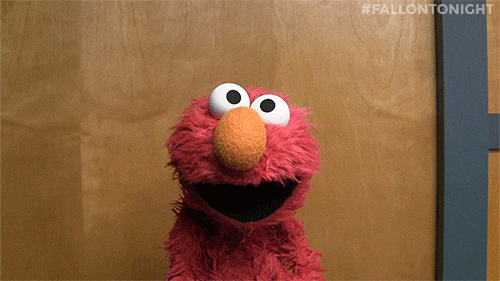 Fuel cell maker Bloom Energy is moving toward the public markets, but the beneficiaries may be two men who worked to defraud other Bloom investors.
Bloom once was among the most prolific users of Advanced Equities, a Chicago-based firm that helped private companies raise big money from small investors. But AE was long known to be a boiler room-type operation, and it eventually disappeared after it and its two co-founders were nailed by the SEC for lying to investors about a pair of Bloom offerings.
AE's pooled investments in Bloom were ultimately transferred to another manager (Spruce Investment Advisors), and currently represent a 6.55% ownership stake. There also were additional complications for the individual investors, as neither AE nor Bloom were terribly responsive at the time.
All of which leads us to a bizarre note in Bloom's S-1 about how it will issue 200,000 shares of Class B common stock to Dwight Badger and Keith Daubenspeck, the very AEI co-founders who defrauded Bloom investors. Bloom refers to it as a "dispute settlement," although I've been unable to find any relevant legal complaints. Moreover, the settlement came in June 2014, which is years after AE went bust.
A source very close to the company says he has no idea why Bloom would have paid the pair, and the company is declining comment.
• MVP: Last year we reported that Jay-Z and longtime business partner (and Roc Nation president) Jay Brown were launching a VC firm in partnership with Sherpa Capital. But that was before tumult at Sherpa, and things seemed to be on hold as Roc Nation launched its own startup platform called Arrive.
But now there are several filings in California for what is being called Marcy Venture Partners (the earlier one was called Marcy Venture Projects). In addition to the "Jays," it lists Larry Marcus, who currently runs Walden Venture Capital. They also list the same address as Walden's office. Marcus declined comment, via email.
• Recommended reading: After U.S. chipmaker Micron turned down a takeover offer from a state-owned Chinese company in 2015, it faced an IP theft attempt and ongoing legal troubles. The episode is not only riveting, but illustrates a big part of why the U.S. and China are on the brink of a trade war. Per Paul Mozur in the NY Times:
With a dragnet closing in, engineers at a Taiwanese chip maker holding American secrets did their best to conceal a daring case of corporate espionage. As the police raided their offices, human resources workers gave the engineers a warning to scramble and get rid of the evidence. USB drives, laptops and documents were handed to a lower-level employee, who hid them in her locker. Then she walked one engineer's phone out the front door.
• New firm alert: Castle Island Ventures has been launched by Matt Walsh and Nic Carter, who previously worked on Fidelity's crypto and blockchain initiatives. Kia reports that CIV's strategy will be to focus on those same areas, both making equity investments and buying tokens. So far they've secured around $30 million from backers like former Fidelity colleagues and individual partners at Highland Capital Partners.
• Pot bust: A Senate committee yesterday voted to block an amendment that would have allowed banks to open accounts for cannabis companies that are complying with state laws. This comes a week after the a similar measure was blocked in the House, meaning that the U.S. cannabis industry continues to face an enormous structural challenge that its northern neighbor doesn't.
The BFD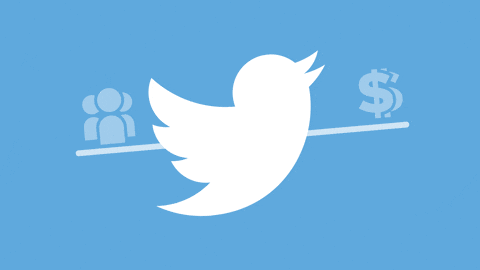 Twitter (NYSE: TWTR) has acquired Smyte, a San Francisco-based automated labeling system for online fraud and abuse that had raised around $6 million from Avalon Ventures, Baseline Ventures, Founders Collective, YC, Harrison Metal and Upside Partnership.
Why it's the BFD: Because Twitter didn't just buy the service, it also shut it down without warning, leaving Smyte's users in the lurch.
Bottom line: "The decision to

smite

smyte an existing customer base the minute the startup joined Twitter isn't a good look for either company, and is especially ironic in light of Twitter's promises of 'trust and safety' improvements in the months to come." — Sarah Perez, TechCrunch
Venture Capital Deals
• TouchBistro, a Toronto-based restaurant operating system, raised C$72 million in Series D funding. OMERS Ventures and JPMorgan Chase co-led, and were joined by Napier Park, Recruit Holdings, BDC and Relay Ventures. http://axios.link/mgTu
• Agari, a Foster City, Calif.-based anti-phishing company, raised $40 million. Goldman Sachs Growth Equity led, and was joined by return backers Norwest Venture Partners, Scale Venture Partners, Battery Ventures, Greylock Partners, First Round Capital and Alloy Ventures. http://axios.link/TV0B
• Whistle Sports, a New York-based digital sports media content company focused on millennials, has raised $28 million in Series D funding. Aser led, and was joined by Liberty Media, Emil Capital and WndrCo. http://axios.link/oMmA
• CloudBolt Software, a New York-based self-service hybrid cloud platform, raised $23 million in Series A funding led by Insight Venture Partners. www.cloudbolt.io
• Cape Analytics, a Mountain View, Calif.-based provider of property data for insurers and reinsurers, raised $17 million. XL Innovate led, and was joined by The Hartford, Nephila, CSAA Insurance Group, The Cincinnati Insurance Co., State Auto Labs Fund and return backers Formation 8, Data Collective, Khosla Ventures, Montage Ventures, Lux Capital and Promus Ventures. http://axios.link/Uxpu
• Tray.io, a San Francisco-based process automation startup, raised $14.3 million in Series A funding. GGV Capital led, and was joined by True Ventures, Mosaic Ventures and AngelPad. http://axios.link/hNaq
• Tiller, a French developer of restaurant software, raised €12 million in Series B funding. Ring Capital led, and was joined by Omnes Capital and return backer 360 Capital Partners. http://axios.link/rQkG
• Chasing Innovation, a Chinese developer of underwater drones, raised $3 million from Shenzhen Capital Group. www.chasing-innovation.com
• Roambee, a Santa Clara, Calif.-based physical asset monitoring startup, raised $2 million from the VC arm of Telkom Indonesia. www.roambee.com
• Graydon Carter, former editor of Vanity Fair, is in talks to raise money from TPG for a media startup that the NY Post describes as "Axios for celebrities and entertainment."
Private Equity Deals
• Allianz and PSP Investments are acquiring a stake in Chapter, a London-based student housing company, from Greystar Real Estate Partners (which will retain a position). http://axios.link/3v5V
• AMA Group (ASX: AMA) terminated a planned A$508 million sale of its vehicle panel repair business to Blackstone Group, following an unfavorable tax ruling. http://axios.link/DAyQ
• AmTrust Financial Services (Nasdaq: AFSI) shareholders approved a $2.7 billion take-private acquisition led by Stone Point Capital, over the objections of Carl Icahn. http://axios.link/ZUZD
🚑 Anju Software, a New York-based life sciences software company backed by Providence Equity, acquired MDCPartners, a Belgian provider of business intelligence data solutions for clinical trials. www.anjusoftware.com
• Gores Holdings, a listed SPAC sponsored by Gores Group, has agreed to acquire Verra Mobility, a provider of "smart transportation solutions," from Platinum Equity. http://axios.link/vP7j
• Platinum Equity has agreed to pay $600 million to Ball Corp. (NYSE: BLL), for a 51% stake in Ball's U.S. metal and aerosol packaging assets. http://axios.link/Mxqq
• Siris Capital has agreed to buy Web.com (Nasdaq: WEB), a Jacksonville-based provider of Internet services for small businesses, for $1.24 billion, or $25 per share (8% premium over Wed close). http://axios.link/7xVw
Public Offerings
🚑 Autolus Therapeutics, a British immune-oncology company, raised $150 million in its IPO. The pre-revenue company priced 8.8 million shares at $17 (high end of range), and will trade on the Nasdaq (AUTL). Goldman Sachs was lead underwriter. Shareholders include Syncona (40.6% pre-IPO stake), Woodford Investment Management (26.4%) and Arix Bioscience (9.1%). www.autolus.com
🚑 ElectroCore, a Baskin Ridge, N.J.-based maker of non-invasive nerve stimulation devices for treating migraines, raised $78 million in its IPO. The company priced 5.2 million shares (up from 4.3m) at $15 (middle of range). It will trade on the Nasdaq (ECOR), while Piper Jaffray was lead underwriter. Shareholders include Core Ventures and Merck Global Health Innovation Fund. www.electrocore.com
⛽ Shelf Drilling, a Dubai-based contractor for shallow water drilling rigs, raised $225 million in an Oslo IPO. http://axios.link/xcVl
Liquidity Events
• OpenGate Capital sold NorPaper Group, a French maker of white top testliner paper, to Lebanon's Gemayel Freres & Chaoui Industriel Group. www.norpaper.com
• PayPal (Nasdaq: PYPL) agreed to buy Simility, a Palo Alto-based fraud prevention platform, for $120 million in cash. Simility had raised around $25 million from PayPal, Accel, Trinity Ventures and The Valley Fund. http://axios.link/o9e2
• Sky Aviation Leasing, a portfolio company of PSP Investments and ATL Partners, has agreed to sell its Irish subsidiary to Goshawk Aviation, an aircraft leasing company owned by Chow Tai Fook Enterprises and NWS Holdings. http://axios.link/XeIM
More M&A
• Guggenheim Partners is in talks to buy Munich Re's asset management arm, per Reuters. http://axios.link/pIbE
• JAB Holding, owner of restaurant chains like Panera and beverage companies like Keurig Green Mountain, is raising around €5 billion for additional acquisitions, per Bloomberg. http://axios.link/5nAr
• JSW Steel of India plans to bid for the Galati steelmaking plant in Romania, which is owned by ArcelorMittal, per Reuters. http://axios.link/EJwj
👗 Kering (Paris: PRTP) is in talks to sell fashion brand Christopher Kane back to its creator. http://axios.link/qlqU
🎙Liberty Media was rebuffed on a $1.16 billion bid for a 40% stake in bankrupt radio broadcaster IHeartMedia. http://axios.link/2N9V
• Steinhoff International, a listed South African retailer, has agreed to sell a furniture and household goods retail unit to Austria's Signa Holding. http://axios.link/ZYgF
• WillScot (Nasdaq: WSC) has agreed to acquire ModSpace, a Berwyn, Penn.-based maker of office trailers and portable storage units, at an enterprise value of nearly $1.1 billion. www.modspace.com
Fundraising
• Cornell Capital closed its latest multi-asset private equity fund with $1.3 billion in commitments. www.cornellcapital.com
• Matrix Partners China raised $750 million for its fifth fund, per an SEC filing.
• Permira is pre-marketing its seventh buyout fund with a $12 billion target, per Bloomberg. http://axios.link/IE3P
• Teacher Retirement System of Texas is planning to open an investment office in Singapore, per PE International. http://axios.link/f7Kc
It's Personnel
• Scott Chan is joining CalSTRS as deputy CIO. He previously was with UC Regents as a senior managing director of global equities. www.calstrs.com
Final Numbers
Big thanks to more than 4,000 of you who completed our Reader Survey. You're the best readers a writer could have. Enjoy the weekend!