Axios Pro Rata
January 04, 2018
Greetings from the home office, where the power hasn't yet gone out. Let's get to it before things change...
Top of the Morning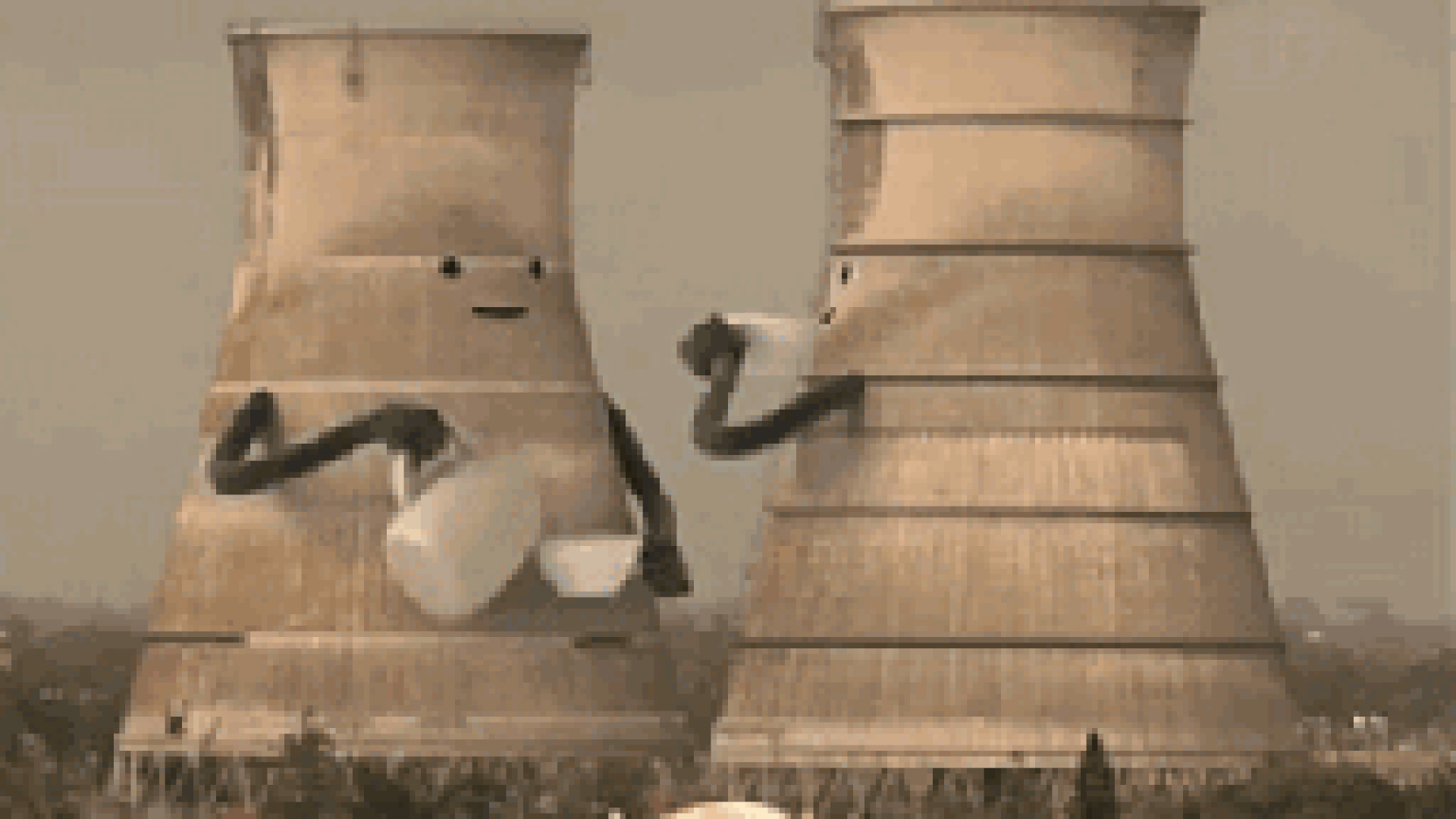 Breaking: Brookfield Business Partners, a listed unit of Canadian infrastructure investor Brookfield Asset Management, has agreed to acquire bankrupt nuclear power company Westinghouse Electric for around $4.6 billion.
Yesterday's BFD was that Dominion Energy is acquiring Scana, which had partnered with Westinghouse to build a pair of since-scrapped nuclear reactors.
Regulatory angle: This deal would seem to require CFIUS approval.
• On the docket: Kia has posted an explainer on the $1.6 billion lawsuit facing Spotify, which centers around something called "mechanical" royalties (which differ from garden-variety copyright infringement). She also notes that the suit's timing might not be so much about disrupting Spotify's direct listing as it is about getting ahead of proposed federal legislation that could render such suits moot. Read it here.
Other legalities: A hearing on a motion to effectively dismiss Shervin Pishevar's lawsuit against political opposition research firm Definers Inc. has been pushed back from tomorrow to next Friday.
• New fund alert: In October we reported that former Yammer and Zenefits CEO David Sacks is raising an eponymous venture capital fund. Now we've got some specifics, per LP sources:
His partner is Bill Lee, a well-known angel investor and entrepreneur in Silicon Valley.
The fund target is $350 million, and it sounds like there is high demand.
The investment strategy is to focus on early-stage opportunities in blockchain and other "Web 3.0" sorts of companies, with expectations of also doing a few incubations and later-stage deals.
No comment from Sacks, natch.
• Profit path: Jason Pontin has become the latest tech journalist to join a venture capital firm. The former Red Herring and MIT Technology Review editor is now a senior partner with Flagship Pioneering, with cross-company responsibilities that will include leading comms. Pontin tells Axios:
"Flagship is thinking through whether it should expand its investments beyond its traditional core in the life sciences, food, and sustainability, to domains such as A.I./machine learning or energy: I expect to be closely involved with those strategic discussions, which are especially interesting to me."
• Macro: Economist Andrew Kenningham argues that a decline in labor union membership can help explain relative wage stagnation in an age of low unemployment. Per a research note spotted by Business Insider's Pedro da Costa:
Globalization and tech advancements have "reduced the demand for unskilled labor in advanced economies... [has caused] trade union membership and the frequency of strikes to fall steeply and has contributed to a surge in part-time, contract and casual work, which has further reduced the bargaining power of labor." He adds that this not only impacts those in trade unions, but also non-union workers who got competitive wage bumps thanks to union negotiations.
• All hail breaks loose: China's Didi Chuxing yesterday said that it has acquired Brazilian ride-hail company 99. This means Didi, which is backed by SoftBank, is buying another company backed by SoftBank. It also is buying a company that competes in Brazil with Uber, which too is now backed by SoftBank (and which also is a major shareholder in Didi). Got all that?
The BFD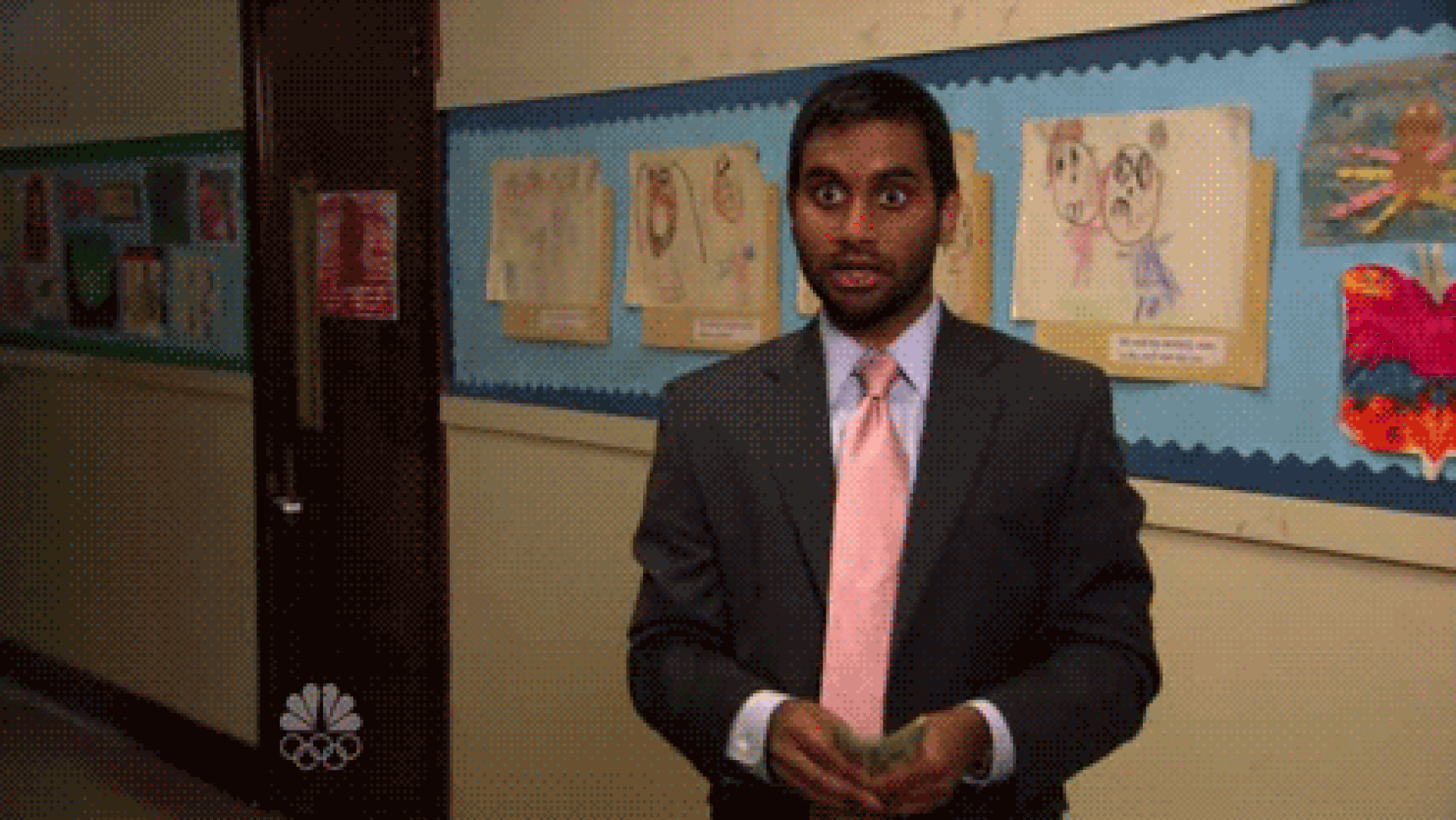 Apollo Global Management and Värde Partners have agreed to acquire a 40.5% stake in OneMain Financial (NYSE: OMF), the Evansville, Ind.-based subprime lender spun off by Citigroup after the financial crisis, from Fortress Investment Group.
Why it's the BFD: Because OneMain is one of the shadow banking world's biggest players, having provided auto and other sorts of personal loans to millions of customers through more than 1,600 branches in 44 states.
Deal context: OneMain had initially sought a buyer for the entire company, but didn't find adequate takers. This deal provides an exit for Fortress, which perhaps was looking to shed some assets tied to its own acquisition by SoftBank (which closed last week).
Bottom line: "For Apollo, the deal represents a way to own a big chunk of OneMain without engaging in a full leveraged buyout, given that the company is already saddled with more than $14 billion in long-term debt." — Greg Roumeliotis, Reuters
Venture Capital Deals
🚑 BioNTech, a German multi-modality oncology startup, has raised €224 million in Series A funding. Redmile Group led, and was joined by Fidelity, Janus Henderson Investors, Invus and European family offices like Struengmann. http://axios.link/yXxv
🚑 SomaLogic Inc., a Boulder, Colo.-based protein biomarker discovery and clinical diagnostics company, has raised $200 million in new funding. China's iCarbonX led, and was joined by Nan Fung Life Sciences and Madryn Asset Management. Existing backers include Visium Healthcare Partners, Otsuka Pharmaceutical Co., Stronghold Capital, ProQuest Investments and Quest Diagnostics. www.somalogic.com
• MoneyLion, a New York-based online consumer lending and savings app aimed at the middle class, has raised $42 million in Series B funding. Edison Partners led, and was joined by Greenspring Associates, Danhua Capital and return backers Fintech Collective and Grupo Sura. http://axios.link/3gKX
• Rubikloud, a Toronto-based enterprise data platform for retailers, has raised $37 million in funding. Intel Capital led, and was joined by Inovia Capital, OTEAF and return backers Horizon Ventures and Access Industries. http://axios.link/oOlJ
🚑 Stoke Therapeutics, a Bedford, Mass.-based biotech startup focused on genetic insufficiency, has raised $40 million in Series A funding from Apple Tree Partners. www.stoketherapeutics.com
• Chrome River, a Los Angeles-based provider of expense reporting and supplier invoice automation SaaS solutions, has raised $35 million in new equity funding, per an SEC filing. It had previously raised around $120 million from firms like Great Hill Partners, Bain Capital Ventures, First Analysis, Adams Street Partners and Argentum. www.chromeriver.com
🚑 Enterome, a Paris-based microbiome biotech focused on both inflammatory bowel diseases and immuno-oncology, has raised €32 million in Series D funding from Principia SGR, Bristol-Myers Squibb and return backers Seventure, Health for Life Capital, Lundbeckfonden Ventures, Omnes Capital and Nestlé Health Science. http://axios.link/Fd0F
🚑 Miracor Medical, a Belgium-based developer of intervention devices for severe cardiac disease, has raised €25 million in Series D funding from SFPI, SRIW, Meusinvest and return backers Earlybird Venture Capital, Delta Partners, SHS Gesellschaft, Biomed Invest and Peppe. www.miracormedical.com
🚑 Oculis, a Swiss developer of a topical treatment for back-of-the-eye diseases, has raised around $20.3 million in Series B funding. Bay City Capital, Novartis Venture Fund and Pivotal bioVenture Partners were joined by return backers Brunnur Ventures and Silfurberg. www.oculis.com
• Swarm64, a Norway-based provider of solutions for enabling relational databases to perform real-time big data analytics, has raised $12.5 million in Series B funding. Intel Capital and Investinor co-led, and were joined by Alliance Venture and Target Partners. www.swarm64.com
• Concord, a San Francisco-based contract management platform startup, has raised $10 million in Series A funding. CRV led, and was joined by seed backer Alven Capital. www.concordnow.com
🚑 Recros Medica, a San Diego-based medical aesthetic device startup, has raised $9 million in VC funding led by Longwood Fund. www.recrosmedica.com
• Drop Kitchen, an Ireland-based maker of a connected kitchen scale and recipe app, has raised over $7 million in VC funding from firms like Alsop Louie Partners, per an SEC filing. www.getdrop.com
• Asana Rebel, a Berlin-based yoga-tech startup, has raised $6.5 million in Series A funding. E.ventures and La Famiglia co-led, and were joined by HTGF and Astutia. http://axios.link/oblB
• Iron Ox, a San Carlos, Calif.-based ag-robotics startup, has raised around $5 million in VC funding, per an SEC filing. www.ironox.com
• Dahmakan, a Malaysian food delivery startup, has raised $2.6 million from Y Combinator, Texas Atlantic Capital and Atami Capital. http://axios.link/c6mS
🚑 Arvinas, a New Haven, Conn.-based developer of on small-molecule protein degradation therapies, has signed a drug discovery and development deal with Pfizer (NYSE: PFE) that could be worth upwards of $830 million. Arvinas has raised around $60 million in VC funding from 5AM Ventures, Connecticut Innovations, Canaan Partners, RA Capital Management, OrbiMed and New Leaf Venture Partners. http://axios.link/xdPe
Private Equity Deals
• AppNeta, a Boston-based provider of network and end-user experience performance monitoring solutions, has raised an undisclosed amount of growth equity funding from Rubicon Technology Partners. www.appneta.com
⛽ ArcLight Capital Partners
has acquired a 26.5% non-operating interest in
Perido Regional Host
, a deepwater facility in the Gulf of Mexico from
BP Exploration & Production
.
www.arclightcapital.com
• CapitalSpring has acquired a stake in Buddy's Pizza, a Detroit-based "square pie" restaurant chain. http://axios.link/zcO8
🚑 Five Arrows Capital Partners has acquired The Stepping Stones Group, a Lafayette, Colo.-based provider of therapy and education to children with special needs and autism, from Shore Capital Partners (which will retain a minority stake). www.thesteppingstonesgroup.com
• HS2 Solutions, a Chicago-based portfolio company of Mountaingate Capital, has acquired LunaMetrics, a Pittsburgh-based analytics consultancy. www.lunametrics.com
• J.W. Childs Associates has acquired a majority stake in Honors Holdings, a franchisee of 16 Orangetheory fitness studios. www.jwchilds.com
• Northlane Capital Partners has invested in Smart Wave Technologies, a Toronto-based maker of electronic and electromechanical systems for end markets like mobile restrooms. www.northlanecapital.com
• Silver Lake has agreed to acquire a majority stake in Weld North Education, a developer of digital curriculum and tools for preK-12th grade, from KKR. Weld North CEO Jonathan Grayer will continue to lead the company, but the deal does not include other Weld North LLC platform companies Performance Matters and The Learning House. www.weldnorth.com
• The Sterling Group has acquired Brock White, a Milwaukee-based construction supply distributor. www.brockwhite.com
• Summit Partners has acquired a majority stake in Trintech, an Ireland-based provider of record-to-report software, from Spectrum Equity. http://axios.link/3VqA
🚑 Upstream Rehabilitation, a Birmingham, Ala.-based portfolio company of Revelstoke Capital Partners, has acquired Drayer Physical Therapy Institute, a Hummelstown, Penn.-based owner and operator of outpatient physical therapy clinics, from Goldman Sachs Merchant Banking (which retains a minority stake). Upstream also announced four additional purchases: Personal Injury Network Northwest (Washington), Rocky Mountain Sport & Spine (Colorado), Lincoln City Physical Therapy (Oregon) and Southern Physical Therapy (Tennessee). www.upstreamrehabilitation.com
Public Offerings
⛽ Central Puerto, an Argentinian power producer, has filed for a $100 million IPO. It plans to trade on the NYSE under ticker CEPU, with BofA Merrill Lynch serving as lead underwriter.
• Optiv, a Denver-based cybersecurity company owned by KKR, formally withdrew registration for a $200 million IPO it originally filed prior to being acquired.
Liquidity Events
• Microsoft (Nasdaq: MSFT) has agreed to acquire Avere Systems, a Pittsburgh-based provider of file-based storage solutions. Avere has raised $97 million in funding from firms like Alphabet, Menlo Ventures, Norwest Venture Partners, Lightspeed Venture Partners, Tenaya Capital and Western Digital Capital. http://axios.link/ep5f
More M&A
• Time Inc. (NYSE: TIME) has agreed to sell Essence Communications, a media platform focused on African-American women, to a group led by Richelieu Dennis. http://axios.link/5nWB
Fundraising
• LightBay Capital has closed its debut middle-market private equity fund with $615 million in capital commitments. The Los Angeles-based firm founded by former Ares Management partners Nav Rahemtulla and Adam Stein,www.lightbaycapital.com
It's Personnel
• Dan Petrozzo has joined Oak HC/FT as a venture partner. He previously was an SVP with Intralinks. www.oakhcft.com
Final Numbers