Axios Pro Rata
April 16, 2018
Monday greetings from the home office, which is just a couple miles away from the Boston Marathon starting line. Good luck to everyone running today in the miserable conditions, and kudos to those cheering them on. Okay, here we go...
Top of the Morning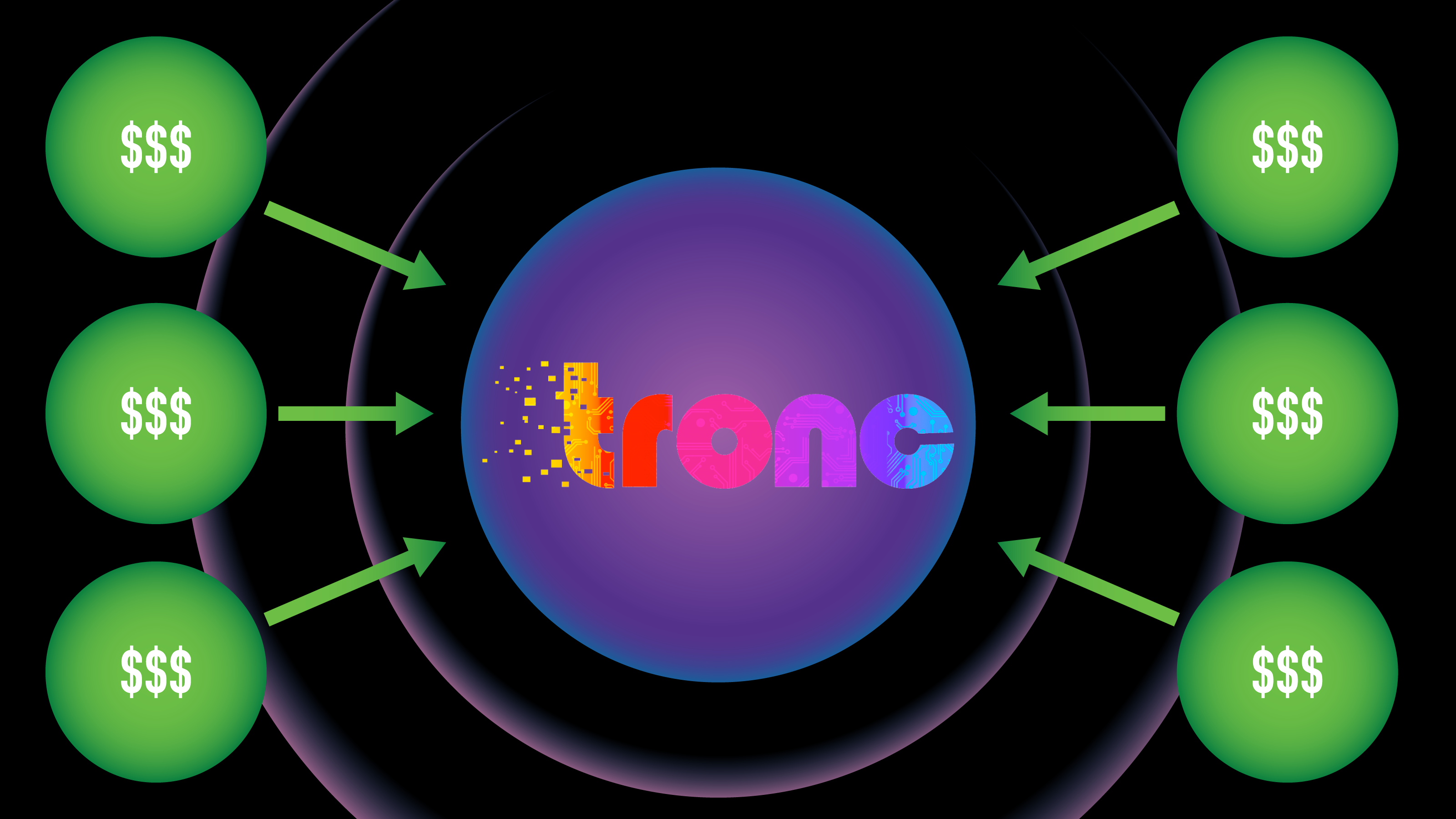 The New York Post reported on Friday that Apollo Global Management has been kicking the tires on newspaper publisher Tronc. More on the state of play:
Axios has confirmed Apollo's interest, but it's unclear how it will be affected by late Friday news that ex-Tronc chairman Michael Ferro will sell his entire 25.65% stake to privately-held McCormick Media. Ferro and Apollo co-founder Leon Black are said to be pals, and initial speculation was that Ferro was in some way facilitating Apollo's interest.
SoftBank is the only other financial firm to have not run screaming from Tronc's bankers, according to a source familiar with the situation. You might recall that Fortress Investment Group, which SoftBank bought last year, is the external manager for the parent company of GateHouse Media, one of the country's largest newspaper chains.
Gannett also remains in the mix, and makes the most strategic sense (assuming you accept conventional wisdom that newspaper publishers need scale to survive).
And finally there is Patrick Soon-Shiong, who already agreed to buy the LA Times and San Diego Tribune from Tronc for around $500 million. That deal still seems to be on track, although the Apollo leak may have been designed to ensure he doesn't force a downward renegotiation. The bigger question is why he paid so much for a piece when he could have had the rest for just another couple hundred million (including the Chicago Tribune). "No one can believe he didn't buy the whole thing," the source says.
• ¯\_(ツ)_/¯ Kia reports that Niv Dror has raised $3 million for his debut VC fund, called Shrug Capital. The focus is seed-stage consumer tech, and Dror will step down as head of marketing for AngelList (which he joined via AL's 2016 purchase of Product Hunt).
• While you were sleeping: Coding school General Assembly agreed to be acquired for $412.5 million in cash by Swiss staffing and workforce development company Adecco. The fit makes sense when you realize that a majority of GA's revenue by year-end is expected to be B2B, whereas it was only 15% two years ago. Read more.
• The big test for Spotify's un-IPO was to be aftermarket stability, and it's been pretty darn stable over its first nine trading days. In fact, shares closed on Friday within a dollar of where it closed on opening day.
• Trade wars: The WSJ reported on Saturday that "China is slowing reviews of multibillion-dollar takeover deals," including Qualcomm's proposed purchase of NXP Semiconductor and Bain Capital's purchase of Toshiba's chips unit.
President Trump this morning tweeted that China is "playing the currency devaluation game," even though the Treasury Department's semi-annual report to Congress on Friday said the opposite.
The BFD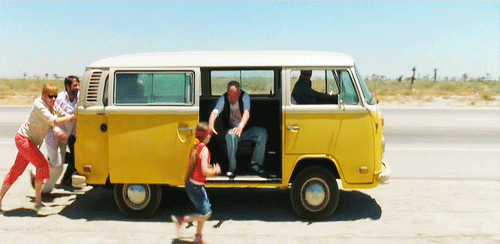 Volkswagen said this morning that it's considering a full takeover offer for Navistar International (NYSE: NAV), a Lisle, Ill.-based truck maker in which is already holds 16.9% stake. Navistar's current market cap is around $3.66 billion, with shares up around 5% as of this writing.
Why it's the BFD: Because VW has been prepping a 2019 IPO for its trucks unit, and this disclosure suggests a continuation of that plan under new CEO Herbert Diess (who got the job just last week). It appears the plan would be to buy Navistar with the IPO proceeds, although VW also could choose to make the purchase first as a pre-float bulk-up.
Bottom line: "A stock sale by the heavy-vehicle division, which Evercore ISI estimates has as much as 30 billion euros ($37 billion) in assets, would mark the most significant structural shift so far for Volkswagen as the world's biggest carmaker retools for massive change across its industry." — Christoph Rauwald, Bloomberg
Venture Capital Deals
• GrAI Matter Labs, a Paris-based ultra-low power neuromorphic computing startup, raised $15 million in Series A funding. iBionext led, and was joined by 360 Capital Partners and 3T Finance. www.graimatterlabs.ai
• Mapillary, a street-level imaging platform, raised $15 million in new funding from BMW I Ventures, Samsung Catalyst Fund and NavInfo. www.mapillary.com
• Kadena, a New York-based blockchain startup focused on "smart contract language," raised $12 million via a SAFT sale. Backers included Devonshire Investors, SIG, Asimov Investments, Multicoin Capital and SV Angel. http://axios.link/x1Vd
• Empow, a Boston and Tel Aviv-based security information and event management platform, raised $10 million in Series B funding led by Ascent Venture Partners. http://axios.link/b13Q
• Sensu, a Portland, Ore.-based enterprise monitoring system, raised $10 million in Series A funding. Battery Ventures led, and was joined by return backer Foundry Group. www.sensuapp.org
• PullRequest, an Austin, Texas-based code reviewing platform, raised $8 million in Series A funding. Gradient Ventures led, and was joined by fellow return backers YC, Fika Ventures, Lynett Capital and Defy Partners. http://axios.link/1XY5
🚑 Sword Health, a Portugal-based developer of digital physiotherapy solution for remote home-care, raised $4.6 million in seed funding from Green Innovatons and Vesalius Biocapital. http://axios.link/sbuG
Private Equity Deals
🚑 Advent International is nearing a deal to acquire the European generic drugs unit of Sanofi (Paris: SAN) for around €2 billion, per Bloomberg. http://axios.link/4m5n
🚑 The Blackstone Group has agreed to acquire the Center for Autism and Related Disorders, a Tarzana, Calif.-based provider of autism behavioral health services for children and adults. Sellers include Summit Partners. http://axios.link/kCpy
• Charlesbank Capital Partners and Partners Group are nearing a deal to acquire Hearthside Food Solutions, a Downers Grove, Ill.-based contract manufacturer, from Vestar Capital Partners and Goldman Sachs Merchant Banking for more than $2.4 billion (including debt), per Reuters. http://axios.link/VAWA
• Clayton, Dubilier & Rice has completed its previously-announced $2.4 billion take-private acquisition of Ply Gem, a Cary, N.C.-based building products manufacturer. http://axios.link/oVry
🚑 Vemedia, a drug manufacturer owned by Charterhouse Capital Partners, has agreed to acquire a portfolio of 12 pharma brands from Sanofi (Paris: SASY) for €158 million. http://axios.link/mpbo
Public Offerings
• Eight companies expect to price IPOs on U.S. exchanges this week: Pivotal Software, Vrio, GrafTech International, Mereo BioPharma, MorphoSys, Surface Oncology, LevelOne Bancorp and FirstCaribbean Bank. http://axios.link/XUbA
🚑 Evelo Biosciences, a Cambridge, Mass.-based developer of monoclonal microbials for treating inflammatory diseases, filed for a $100 million IPO. The pre-revenue company plans to trade on the Nasdaq under ticker EVLO, with Morgan Stanley as lead underwriter. It has raised over $170 million in VC funding from Flagship Pioneering, GV, Celgene, Alexandria Venture Investments and the Mayo Clinic.
🚑 Metropolis Healthcare, an Indian medical diagnostic center operator backed by The Carlyle Group, is considering an IPO that could raise around $230 million, per Bloomberg. http://axios.link/BEUf
• nLight, a Vancouver, Wash.-based maker of semiconductor lasers, set its IPO terms to 5.4 million shares at $13-$15. It would have an initial market cap of around $462 million, were it to price in the middle. $86.25 million IPO. The company plans to trade on the Nasdaq under ticker LASR, with Stifel as lead underwriter. nLight reports $1.9 million of net income on $139 million in revenue for 2017. Shareholders include Menlo Ventures (21.5% pre-IPO stake), Oak Investment Partners (20%) and Mohr Davidow Ventures (18.9%).
• Smartsheet, a Bellevue, Wash.-based SaaS platform for managing and automating collaborative work, set its IPO terms to 11.6 million shares at $10-$12. It would have an initial market cap of nearly $1.1 billion, were it to price in the middle. $86.25 million IPO. The company plans to trade on the NYSE under ticker SMAR, with Morgan Stanley as lead underwriter. Smartsheet reports a $49 million net loss on $111 million in revenue for 2017, and has raised around $120 million from firms like Insight Venture Partners (32.1% pre-IPO stake), Madrona Venture Group (28.4%), Sutter Hill Ventures (5.4%) and Summit Partners.
Liquidity Events
🚑 Boston Scientific (NYSE: BSX) has agreed to acquire nVision Medical, a San Bruno, Calif.-based developer of a medical device to detect ovarian cancer and tube blockages, for upwards of $275 million (including $150m upfront). nVision had raised around $17 million in VC funding from firms like Arboretum Ventures, Catalyst Health Ventures and Astia. http://axios.link/zY3v
• Goldman Sachs has acquired Clarity Money, a New York-based personal finance app focused on monthly bills. Reports put the price-tag at around $100 million. Clarity, founded by Adam Dell, had raised nearly $15 million from firms like RRE Ventures, Bessemer Venture Partners, Maveron and Citi Ventures. http://axios.link/lGbu
More M&A
• Eldorado Resorts (Nasdaq: ERI) has agreed to acquire casino and resorts operator Tropicana Entertainment for $1.85 billion. http://axios.link/Ps2c
• JD.com (Nasdaq: JD) is investing around $85 million for a 33% stake in the China unit of Germany-based insurer Allianz. http://axios.link/Ngcw
🚑 Mylan (Nasdaq: MYL) is disputing a Reuters report that it is in talks to acquire German Merck's consumer health business, saying the "untrue" report contained "egregious inaccuracy."
🚑 Shire (LSE: SHP) has agreed to sell its oncology unit to privately-held Servier for $2.4 billion. http://axios.link/h6gC
Fundraising
• Barclays has formed an "venture capital style" unit led by former strategy chief Bob Davies, per the FT. http://axios.link/haWr
• Caerus Ventures of Florida is raising up to $100 million for its second hardware-focused fund, per an SEC filing.
• Octopus Ventures of London has raised €230 million for its latest early-stage fund. http://axios.link/rIUZ
• Qiming Venture Partners, a China-focused VC firm, has raised $1.39 billion in combined commitments for three new funds, including $935 million for its sixth dollar-denominated flagship. http://axios.link/Z5hC
It's Personnel
• Taylor Boswell has joined The Carlyle Group as a New York-based managing director in the firm's credit opportunities group. He previously was with Apollo Global Management. www.carlyle.com
• Nuno Sebastiao (co-founder and CEO of Feedzai) has joined Oak HC/FT as a senior advisor to the fintech tech. www.oakhcft.com
Final Numbers: Software M&A

More from the Baird report:
From 2007 through March 31, 2018, the median EV/revenue ratio was 2.4x (for a total of 567 deals with this data available). The median EV/EBITDA ratio was 16.0x over the same period (for a total of 239 transactions). Narrowing the scope to deals with public company targets since the start of 2010, the median EV/revenue ratio for this group was 3.3x, and the median EV/EBITDA multiple was 23.2x.