Axios Pro Rata
November 14, 2018
Top of the Morning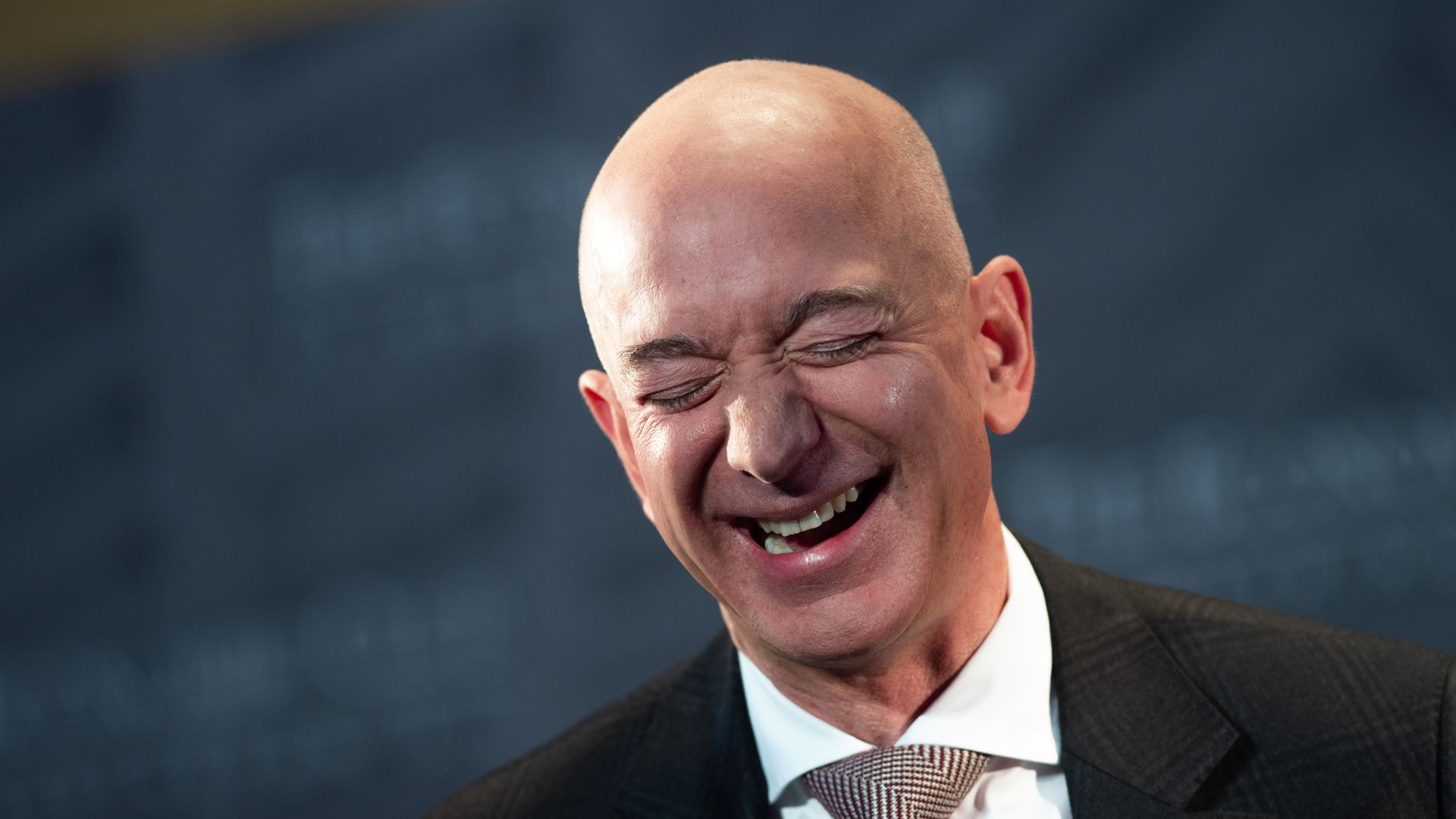 Greetings from New York City, where the local tabloids are aghast at the more than $1.8 billion in incentives used to lure Amazon to Queens. Not only because some feel the money could best be spent elsewhere — a questionable argument, since the $1.8 billion is intended to come from the new, Amazon-related revenue — but also because the per-employee incentives are more than twice what Arlington, Virginia is paying.
At least Long Island City still gets to be called Long Island City. RIP Crystal City (1963-2018).
I'll dig deeper into the arrangement later today on the Pro Rata podcast, with guest Alicia Glen, NYC's deputy mayor for housing and economic development, who was an architect of the deal.
Even those upset at the money seem to accept a premise that Amazon not only will bring new tech talent to the city, but also will ultimately improve the overall tech ecosystem as employees spin out to found their own tech startups.
Don't be so sure about that.
One of the most remarkable parts of Amazon's success is how few other successes it has spawned, particularly in its home market of Seattle.
In an age of plentiful unicorns, there seems to be only one (Convoy) founded by Amazon vets near the mother ship.
And there aren't even too many elsewhere. Exceptions include Instacart (SF), Flipkart (India), Twilio (SF) and Hulu (LA).
Here are some explanations as to why Amazon hasn't become a spin-out machine, based on conversations with some Seattle tech folks:
Amazon's culture is entrepreneurial, letting people launch or move new products internally. Why leave if you can pursue your passion project in-house?
On the retail side, Amazon employees can launch new verticals with guaranteed first-day customers. No hustling for those first 1,000 adopters. Sure, you still have to perform within Amazon's highly-analytical world, but a giant hurdle is knocked down before you begin the race.
Amazon compensates most of its salaried employees differently than most tech companies, which have four- or five-year flat vesting schedules. Amazon back-loads most of the options into Year 4, at which point it then offers up a new back-loaded, 4-year plan. Given Amazon's stock price appreciation, those are some pretty tight golden handcuffs.
It is certainly possible that New York City and, to a lesser extent Virginia, will be different. There's much more available seed capital, and they feel less like "company towns" than does Seattle. Plus, all you really need is one massive success to create a conga line of copycats.
But there is no recipe for building the next Silicon Valley, no matter how many billions of incentives are stirred into the pot. And Amazon hasn't proven itself to be the magic ingredient.
Also
• Snap has been subpoenaed by the SEC for information related to its March 2017 IPO, per Reuters: "The previously unreported federal inquiries follow an ongoing shareholder lawsuit in which investors allege that Snap misled the public about how competition from Facebook's Instagram service had affected the company's growth."
Interesting timing for the disclosure, given that Snap's chief business officer, former Credit Suisse investment banker Imran Khan, just left to launch his own e-commerce startup (plus do some investing on the side).
• Meal kit company Blue Apron yesterday announced that it will lay off around 4% of its workforce (none in the warehouses), and reorganize its business around what it believes to be its most engaged customers.
I asked CEO Brad Dickerson if he thinks the company made a mistake going public in June 2017, at which time he was CFO. He didn't answer the question directly, instead giving a Belichickian "it is what it is" sort of response — but also emphasized that the $300 million IPO haul has provided needed runway.
🎧 Podcast: Our new episode focuses on Trump's antitrust attacks on big media companies, from AT&T to Comcast. Listen here.
The BFD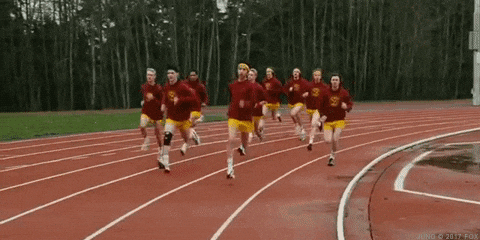 Dell Technologies reportedly is trying to up the cash component of its $21.7 billion offer to buy a tracking stock tied to VMWare, for a reverse merger that would return Dell to the public markets.
Why it's the BFD: Because it's déjà vu between Michael Dell and Carl Icahn, the activist investor who argued that Dell's original takeover of his namesake company in 2013 was done on the cheap. Icahn got some concessions then, albeit not as much as he wanted, and looks like he's also going to get some now.
Bottom line: "Dell and tracking stock investors are now close to a deal, according to the sources. Dell is hoping to conclude negotiations with owners of the tracking stock and table a new offer as early as this week, the sources said. Negotiations have focused on a valuation of between $120 and $130 for each tracking share [versus original offer of $109], though a final decision has not been made, some of the sources added." — Liana Baker & Greg Roumeliotis, Reuters
Venture Capital Deals
🥗 Sweetgreen, a Washington, D.C.-based fast-casual restaurant chain, confirmed its $200 million raise at over a $1 billion valuation, led by Fidelity. http://axios.link/ZM8E
🚑 Roivant Sciences, a Swiss holding company for biotech startups, raised $200 million in new funding at around a $7 billion valuation. NovaQuest Capital Management and RTW Investments were joined by return backers like SoftBank, Viking Global Investors and Founders Fund. http://axios.link/7Up3
🚑 Harpoon Therapeutics, a South San Francisco-based immunotherapy company, raised $70 million in Series C funding. OrbiMed led, and was joined by Cormorant, Ridgeback Capital Investments, Lilly Asia Ventures, NS Investment and return backers MPM Capital, Oncology Impact Fund, Arix Bioscience, New Leaf Venture Partners and Taiho Ventures. http://axios.link/4Uby
• Hippo, a Mountain View, Calif.-based home insurance startup, raised $70 million co-led by Felicis Ventures and Lennar Corp. www.myhippo.com
• UiPath, a New York-based developer of robotic process automation software, added $40 million to its Series C round, bringing the total to $265 million.New investors are IVP, Madrona Venture Group and Meritech Capital. http://axios.link/RogH
🚑 Trace Genomics, a Burlingame, Calif.-based diagnostic tool for farmers, raised $13 million in Series A funding. Stage 1 Ventures led, and was joined by Viking Global Investors. www.tracegenomics.com
🚑 Simple Habit, a San Francisco-based stress relief platform, raised $10 million in Series A funding led by Foundation Capital. www.simplehabit.com
• WalkMe, a San Francisco-based digital adoption platform, raised $10 million in new Series F funding led by EDBI. www.walkme.com
• Automox, a Boulder, Colo.-based provider of patching and configuration management solutions, raised $9.3 million in Series A funding. TechOperators led, and was joined by CRV and BlueNote Ventures. www.automox.com
• Heydey, a New York-based skincare startup, raised $8 million in Series A funding. Fifth Wall Ventures led, and was joined by Lerer Hippeau, Brainchild Funding, M3 Ventures and CircleUp. http://axios.link/xkQb
• Savi, an Alexandria, Va.-based provider of analytics on in-transit goods, raised $7.5 million led by Eastward Capital Partners. www.savi.com
• Syndio, a New York-based provider of compensation SaaS, raised $5.2 million in seed funding from Sirius Partners, Contour Venture Partners and Frontier VC. www.synd.io
• Mintos, a Latvian online loans marketplace, raised €5 million in Series A funding from Grumpy Investments (fka Skillion Ventures). http://axios.link/Hbbi
• Portal, an ad-free streaming video platform, raised $4.2 million in seed funding from backers like Mark Cuban, Day One Ventures and Social Starts. http://axios.link/xeLw
🚑 WeRecover, a Santa Monica, Calif.-based online search engine for addiction recovery centers, raised $2 million led by Crosslink Ventures. http://axios.link/NTXb
Private Equity Deals
🚑 AEA Investors acquired Numotion, a Hazelwood, Mo.-based maker of wheelchairs and other mobility solutions, from Audax Private Equity and LLR Partners. www.numotion.com
• American Construction Source, a portfolio company of Angeles Equity Partners and Clearlake Capital, bought Arrow Building Center, a Stillwater, Minn.-based building products distributor. www.abc-clc.com
• Brookfield Asset Management agreed to buy the auto battery business of Johnson Controls (NYSE: JCI) for $13.2 billion. http://axios.link/W7yb
• Cerberus is in exclusive talks to acquire $2.8 billion of non-performing shipping loans from Germany's NordLB, per Reuters. http://axios.link/amTA
• General Atlantic has bid for a stake in English rugby union Premiership Rugby, per the FT. http://axios.link/6ABn
🚑 Grupo Meridional, a Brazilian hospital group owned by H.I.G. Capital, has acquired Hospital Metropolitano. http://www.hospitalmeridional.com.br
• Permira acquired a 50% stake in Taiwan-based aquatic feed producer Grobest. http://axios.link/6XVN
Public Offerings
🚑 Synthorx, a La Jolla, Calif.-based developer of immunotherapies for solid tumors and autoimmune disorders, filed for a $100 million IPO. It plans to trade on the Nasdaq (THOR), with Jefferies as lead underwriter. Shareholders in the pre-revenue company include Avalon Ventures (32%), RA Capital (28.2%), OrbiMed (21.5%) and Correlation Ventures (6.1%). http://axios.link/WtLn
• Tongcheng-Elong, a Chinese online travel site backed by Tencent and Ctrip, launched a $233 million Hong Kong IPO – smaller than expectations — which could give it a value of around $3.65 billion. http://axios.link/gXuK
🚑 Vapotherm, an Exeter, N.H.-based maker of respiratory care devices, raised $56 million in its IPO. The pre-revenue company priced 4 million shares at $14 (low end of range), will trade on the Nasdaq (VAPO) and used BofA Merrill Lynch as lead underwriter. It had around $180 million in VC funding from firms like SightLine Partners, Gilde Healthcare Partners, 3x5 Special Opportunity Fund, Questmark Partners, Redmile Group, Morgenthaler Ventures and Perceptive Advisors. www.vapotherm.com
Liquidity Events
• Columbia Pacific Management is considering a sale of its Asia hospital portfolio, which could fetch upwards of $2 billion, per DealStreetAsia. http://axios.link/skKQ
⛽ HollyFrontier (NYSE: HFC), a Dallas-based oil refiner, agreed to buy Parsippany, N.J.-specialty hydrocarbons maker Sonneborn from One Equity Partners for $655 million in cash. http://axios.link/Fes6
More M&A
• General Electric (NYSE: GE) announced an accelerated plan to divest around $4 billion worth of its stake in Baker Hughes (NYSE: BHGE). http://axios.link/2zpr
• Pan American Silver Corp. (TSX: PAAS) agreed to buy silver mining company Tahoe Resources (NYSE: TAHO). http://axios.link/GZdT
🚑 Smiths Group (LSE: SMIN) plans to spin off its healthcare group, after the collapse of a $9.1 billion merger of Smiths Medical with ICU Medical (Nasdaq: ICUI). http://axios.link/6kFr
• Tencent is in talks to join an Anta Sports-led bid for Finnish sporting goods company Amer Sports Oyj, per Bloomberg. http://axios.link/BdYi
Fundraising
• Bain Capital Ventures raised $1 billion for new investments, including a $250 million co-investment allocation for later-stage deals. http://axios.link/XUg4
• Goldman Sachs was lead buyer of a $1.3 billion portfolio of LP stakes in private equity funds being sold on the secondary market by Caisse de Depot et placement du Quebec, per PE Hub. http://axios.link/SMTc
It's Personnel
• Elizabeth Bride joined Berkshire Partners as head of investor relations, per her LinkedIn profile. She previously was COO of Guidepost Growth Equity.
Final Numbers
Americans are divided along partisan lines when it comes to their thoughts on stock market performance, according to an Axios/SurveyMonkey poll. And, to some extent, both sides are correct.
Obama record: Between inauguration day and October 30, 2009, the Dow Jones Industrial Average climbed 3,169 points, or nearly 40%.
Trump record: Between inauguration day and October 30, 2018, the Dow Jones Industrial Average climbed 5,143 points, or around 26%.