September 17, 2019
Top of the Morning
WeWork yesterday slammed the brakes on its beleaguered IPO, with sources saying that the process should resume in mid-to-late October.
Who's at fault? The "other guy," per multiple other guys. But everyone agrees that the calendar played a key role.
As of this past weekend, it was still all systems go. WeWork and SoftBank were hammering out final structure and size details of the latter's cornerstone commitment, and bankers were booking ballrooms. The idea was to launch the road-show either Monday or today, with a pricing next Thursday night into first trades on Friday.
That's where things get murky. I've heard the SoftBank deal couldn't quite be finalized in time, although I've also heard it's all sewn up. I've heard that some big investors kept pushing for additional governance changes, but I've also heard that the book is effectively covered.
The IPO needed to launch by yesterday in order to price in September, as this isn't the sort of company that can afford a truncated road-show.
Rosh Hashanah begins a week from this Sunday night, and Yom Kippur comes the following week. It's generally considered disrespectful to road-show during Jewish high holidays, and it would have been a particular no-go for WeWork's Israel-born CEO Adam Neumann.
That brings us to the week of October 16.
WeWork could launch then, but only if it can do so with at least preliminary Q3 numbers. Company finance execs today are supposed to determine by when those figures can be compiled and reported.
WeWork isn't saying anything publicly, beyond a statement that it expects to complete the IPO by year-end.

Remember, the corresponding credit facility commitments expire if the public offering pushes past 2019.
The bottom line: This is obviously a negative event, with WeWork bonds tumbling deep on the news. And it provides more schadenfreude for those in Silicon Valley who want to see SoftBank suffer. At the same time, however, so far it's more of a procedural fail than a material one.
🦄 Deca-corn data: Twelve startups have either IPO'd or been acquired after being valued at $10 billion or more by venture capitalists.
Eight of them are valued higher than their last known private market valuation, as of yesterday's market close.

The only non-public company in the group is Flipkart, which sold a majority stake to Walmart.

Four of them are lower, with WeWork (theoretically) expected to join as the fifth.
🛢️ Pro Rata Podcast digs into the Saudi situation, including the Aramco IPO's future. Listen here.
The BFD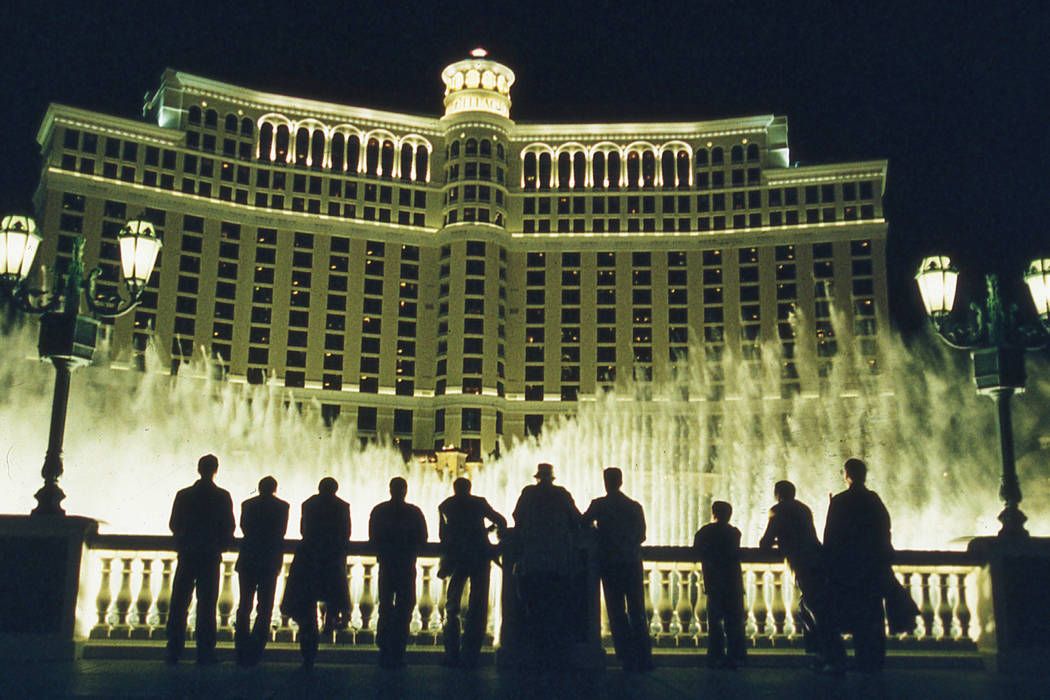 The Blackstone Group is in "advanced talks" to buy and lease back the Bellagio and MGM Grand Las Vegas hotels and casinos from MGM Resorts International (NYSE: MGM), per Bloomberg. No financial terms were disclosed, but an earlier Bloomberg report valued the combined properties at around $7 billion.
Why it's the BFD: This would be Blackstone's largest bet on the Vegas strip, where it has a mixed history. The firm paid around $1.7 billion for the Cosmopolitan hotel and casino in 2014, and reportedly considered shopping it earlier this year with a $4 billion asking price. But it also was part of disastrous pre-crisis deal for Harrah's, which later became known as Caesars Entertainment.
Lotta chips: Blackstone recently closed the largest real-estate private equity fund of all time, with $20.5 billion in commitments.
Bottom line: "Property sales free up cash for casino companies to expand while letting them continue to manage their resorts." — Bloomberg
Venture Capital Deals
• TuSimple, a Tucson, Ariz.-based self-driving truck developer, raised $120 million in Series D funding. Sina Corp. led, and was joined by CDH Investments, Lavender Capital, and Mando Corp. http://axios.link/3TOS
• MadeiraMadeira, a Brazilian home goods e-commerce company, raised $110 million. SoftBank Group led, and was joined by Light Street Capital and return backer Flybridge Capital. http://axios.link/Nvzq
• Trulioo, a Vancouver-based electronic identity and address verification startup, raised C$60 million in Series C funding. Goldman Sachs led, and was joined by Citi Ventures, American Express, and Santander InnoVentures. http://axios.link/QNA3
• Greenlight, an Atlanta-based debit card for teens, raised $54 million in Series B funding. Drive Capital led, and was joined by JPMorgan Chase, Wells Fargo and return backers TTV Capital, Live Oak Bank, and Relay Ventures. http://axios.link/hqlr
🚑 Edgewise Therapeutics, a Boulder, Colo.-based developer of drugs for musculoskeletal diseases, raised $50 million in series B funding. Novo Holdings and USVP co-led, and were joined by Deerfield Management, New Leaf Venture Partners, and Cure Duchenne Ventures, and OrbiMed Advisors. www.edgewisetx.com
• Holidu, a Germany-based vacation rental booking platform, raised €40 million in Series C funding. Prime Ventures led, and was joined by Coparion, MairDuMont Ventures and return backers EQT Ventures, Venture Stars, and Senovo. http://axios.link/fD4o
• Ironclad, a San Francisco-based digital contracting platform, raised $50 million in Series C funding. YC Continuity led, and was joined by Emergence Capital and return backers Accel and Sequoia Capital. http://axios.link/UQXr
• Fieldwire, a San Francisco-based provider of field management software for construction, raised $33.5 million. Menlo Ventures led, and was joined by Brick & Mortar Ventures, Hilti Group, and Formation 8. www.fieldwire.com
• Takeoff Technologies, a Boston-based provider of hyperlocal fulfillment solutions for grocers, raised $25 million in Series C funding led by Forrestal Capital at a $500 million valuation. http://axios.link/NW0i
🚑 Vim, a San Francisco-based medical booking platform, raised $24 million in Series B funding. Optum Ventures and Premera Blue Cross co-led, and were joined by return backers Great Point Ventures, Sequoia Capital, and Leverage Health Solutions. http://axios.link/2v84
• Trigo, an Israeli computer vision startup focused on checkout-free grocery shopping, raised $22 million in Series A funding. Red Dot Capital led, and was joined by Vertex Ventures Israel and Hetz Ventures. http://axios.link/4upw
• Crisp, a New York-based data analytics company focused on reducing food waste, raised $14.2 million in Series A funding. FirstMark Capital led, and was joined by Spring Capital, Swell, and HDM. http://axios.link/O3vM
• Cake, a Swedish electric motorcycle startup, raised $14 million led by Creandum. http://axios.link/9kgz
• Klarx, a Munich-based online platform for construction machinery rentals, raised €12.5 million from B&C Innovation Investments and Target Global. http://axios.link/m9FI
• Replica, a Kansas City-based urban data gathering tool being spin out of Alphabet's Sidewalk Labs, raised $11 million in Series A funding. Innovation Endeavors led, and was joined by Firebrand Ventures and Rise of the Rest. http://axios.link/1e2h
• Classcraft, a Canadian K-12 education gamification startup, raised $10 million in Series A funding. Investissement Québec led, and was joined by Whitecap Venture Partners, Brightspark Ventures, and MaRS Catalyst Fund. www.classcraft.com
• FOSSA, a San Francisco-based open-source management startup, raised $8.5 million in Series A funding from Bain Capital Ventures, Costanoa Venture Partners, and Norwest Venture Partners. www.fossa.com
• Litmus Automation, a San Jose, Calif.-based provider of industrial IoT edge and cloud software, raised $7 million in Series A funding led by Mitsubishi Corp. http://axios.link/Yj0H
• Broker Buddha, a New York-based startup focused on commercial insurance application and renewal, raised $4 million in seed funding from Vertex Ventures. www.brokerbuddha.com
• Gitlab, a San Francisco-based dev-ops platform, confirmed a previously-reported $268 million Series E round at a $2.77 billion post-money valuation. Investors include Adage Capital Management, Alkeon Capital, Altimeter Capital, Blackrock, Capital Group, Coatue Management, D1 Capital Partners, Franklin Templeton, Light Street Capital, Tiger Management Corp and Two Sigma Investments. http://axios.link/qbWK
Private Equity Deals
• Advent International is partnering with Cinven and the Abu Dhabi Investment Authority on a bid for ThyssenKrupp's elevator unit, per the FT. http://axios.link/4FKU
• Align Capital Partners acquired Southwest Elevator, a Fort Worth, Texas-based provider of elevator and escalator maintenance, repair, and modernization services. www.southwestelevator.com
• Entrepreneurial Equity Partners acquired Daniele International, a Mapleville, R.I.-based maker of Italian charcuterie and deli meats, from the Dukcevich family (which will retain a stake). www.danielefoods.com
• Staple Street Capital and Thompson Capital Partners acquired Precise Metal Products, a Phoenix, Ariz.-based manufacturer of complex metal assemblies for aerospace and defense. www.precise-metals.com
• Valicor Environmental Services, a Cincinnati-based portfolio company of Pritzker Private Capital, acquired Strength Environmental, operator of a centralized wastewater treatment facility in Inkster, Michigan. www.valicor.com
Public Offerings
• Datadog, a New York-based provider of cloud app monitoring solutions, upped its IPO price range from $19-$22 to $24-$26. It now would have an initial market cap of $7.25 billion, were it to price in the middle, and still plans to trade on the Nasdaq (DDOG) with Morgan Stanley as lead underwriter. Shareholders include Index Ventures (20.1% pre-IPO stake), OpenView Venture Partners (16%), Iconiq (11.3%), RTP Ventures (8.2%), and Meritech Capital Partners. http://axios.link/nD4s
🚑 IGM Biosciences, a Mountain View-based cancer drug developer, increased the number of shares being offered in its IPO from 7.81 million to 10.94 million. The price range remains $15-$17. The pre-revenue company raised $120 million in VC funding from million in Series C funding from Redmile Group, Janus Henderson Investors, Baker Brothers, Vivo Capital, and Haldor Topsøe Holding. http://axios.link/blSQ
Liquidity Events
• Metalmark Capital may seek a buyer for Canadian rock salt producer Kissner Milling, which could fetch around $2 billion, per Bloomberg. www.kissner.com
More M&A
• Nexstar Media Group (Nasdaq: NXST) received FCC approval for its $6.4 billion takeover of Tribune Media (NYSE: TRCO). http://axios.link/qoKk
🚑 Royal DSM (AM: DSM) is weighing a bid for DuPont de Nemours' (NYSE: DD) nutrition and bioscience business, which could fetch upwards of $25 billion, per Bloomberg. http://axios.link/QrMv
• Sony (Tokyo: 6758) publicly rejected activist investor Dan Loeb's call for the company to spin off its chips business. http://axios.link/NKFF
Fundraising
• Aspect Ventures, a San Francisco-based firm founded in 2014 by Jennifer Fonstad (ex-DFJ) and Theresia Gouw (ex-Accel), is splitting up. The WSJ reports that Fonstad will lead a new firm called Owl Ventures, with plans to raise $125 million, while Gouw will seek $175 million for what she's calling aCrew. Aspect was investing out of a $181 million second fund closed in early 2018, but no longer plans to add new portfolio companies. http://axios.link/tI0T
• Mission Bay Capital of San Francisco raised $60 million for its third VC fund focused on early-stage life sciences startups. http://axios.link/xj4J
It's Personnel
• Lee Cullinane and Marc Naidoo joined law firm McGuire Woods as London-based leveraged finance partners focused on cross-border work. Both previously were with White & Case. www.mcguirewoods.com
• Felicis Ventures promoted Niki Pezeshki to investment partner, Grace Chou to VP, and Kristin Beach to COO (while remaining a partner and CFO). http://axios.link/A2T4
• Alan Jones joined UK-based Intermediate Capital Group as a senior managing director charged with building a North America private equity business. He previously was at Morgan Stanley as vice chairman of private credit and private equity. www.acgam.com
Final Numbers
🙏 Thanks for reading Axios Pro Rata. Please ask your friends, colleagues, and slot-machine zombies to sign up here.