https://www.axios.com/newsletters/axios-pro-rata-40ea970a-6f34-4a70-b47b-9d73fb547a58.html?chunk=0#story0
Top of the Morning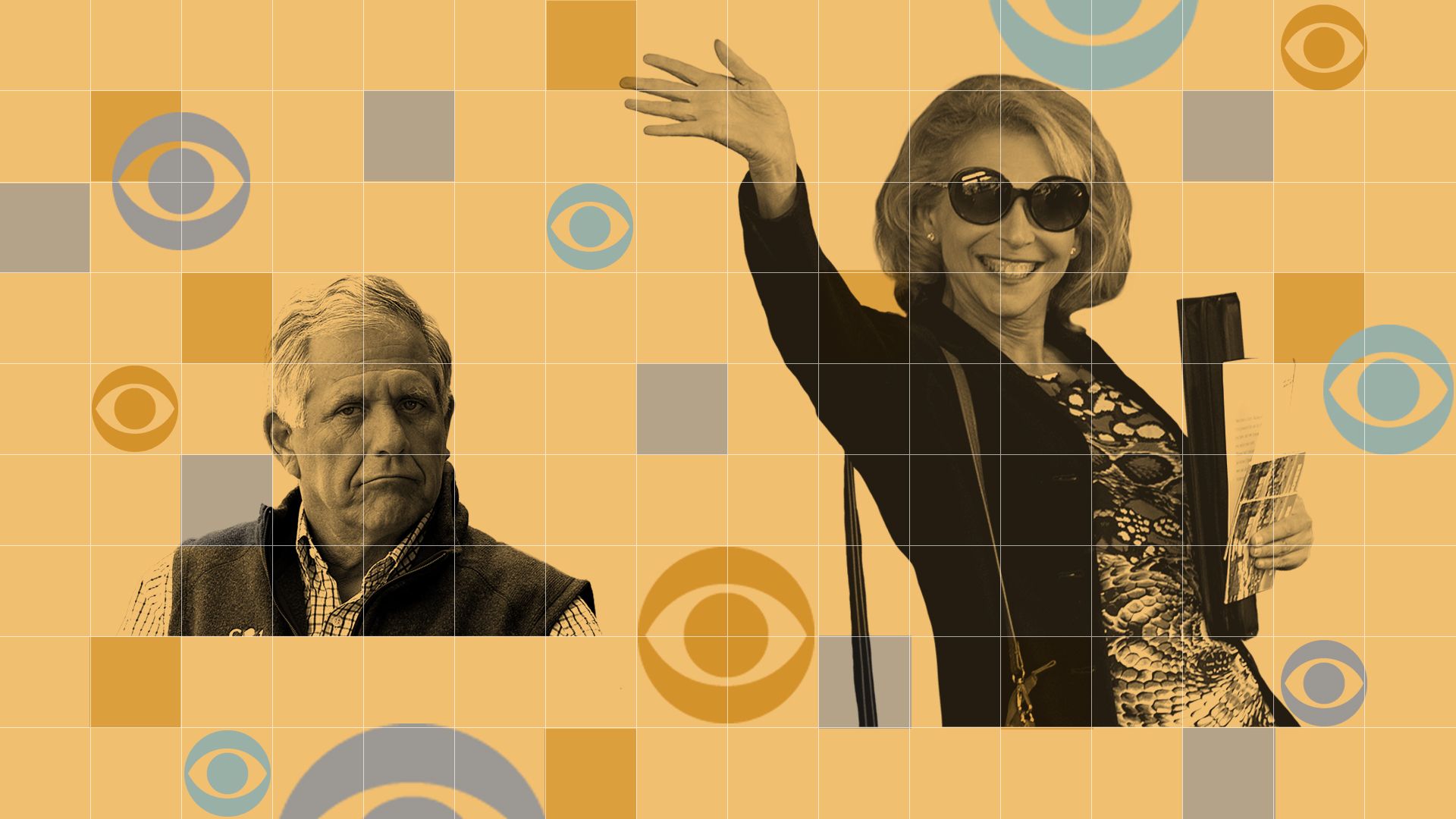 Illustration: Sarah Grillo/Axios
Corporate America's most watched network yesterday rode a legal and procedural roller-coaster.
A Delaware judge ruled against CBS' efforts to strip company control from Shari Redstone's National Amusements Inc.
CBS' board then diluted NAI's voting power by over 60%. But it was mostly symbolic, as the move can't go into effect without the court's blessing (and Redstone believes she took steps to make the dilution illegitimate).
All of this is really about whether CBS ultimately merges with Viacom (which Redstone wants) or a larger company like Verizon (which we hear CBS wants). And final resolution might take a while.
• Canary watch: The U.S. leveraged loans market market recently topped $1 trillion for the first time ever, having grown each consecutive year since 2010. So should we be concerned?
"Not by the level per se, which is pretty consistent with the popularity of the asset class," says Randy Schwimmer, head of origination and capital markets at Churchill Asset Management. "More worrisome is large cap structural deterioration at the borrower level."
• Coming attractions: Earlier this week we reported that cybersecurity startup Tanium had raised $175 million in new funding from return backer TPG Growth at a $5 billion valuation. A subsequent SEC filing disclosed that the round eventually could total $300 million, with a source saying that the remainder (if raised) would come from other existing investors.
Skip (f.k.a. Waybots) is the latest e-scooter company to raise funding, disclosing $6 million from Initialized Capital and SV Angel. But we hear it's already pitching Sand Hill Rd. on a larger round.
• Duplex truther: No, I didn't hear from Google after yesterday's post. But Mashable's Jack Morse thinks he found the restaurant.
• One to watch: Institutional Shareholder Services has recommended that Facebook shareholders withhold support for five company directors, including Mark Zuckerberg and Sheryl Sandberg.
This comes shortly after Glass Lewis urged shareholders to reject three non-Zuck/Sandberg directors (including Marc Andreessen).
Both proxy advisors support adoption of management-opposed proposals related to risk and content management.
• Crypto cons: The WSJ reviewed documents for 1,450 digital coin offerings, and found "271 with red flags that include plagiarized investor documents, promises of guaranteed returns and missing or fake executive teams." Worthy of your time.
https://www.axios.com/newsletters/axios-pro-rata-40ea970a-6f34-4a70-b47b-9d73fb547a58.html?chunk=1#story1
The BFD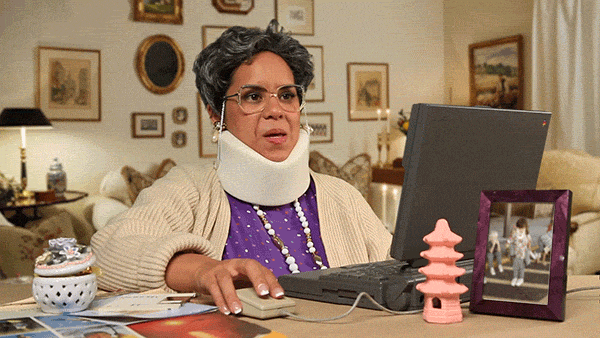 PayPal (Nasdaq: PYPL) has agreed to acquire iZettle, a Swedish provider of mobile point-of-sale solutions, for $2.2 billion in cash.
Why it's the BFD: Because it's PayPal's largest-ever acquisition, and also comes less than two weeks after iZettle unveiled IPO plans.
ROI: iZettle had raised over $360 million in VC funding (most recently at a $950m post-money valuation) from firms like Santander InnoVentures, Dawn Capital, Intel Capital, Zouk Capital, Greylock, Northzone, 83 North, American Express, Creandum, Mastercard and Index Ventures.
Bottom line: "This is sure to stiffen the competition for Square, which is based in the U.S. and only opened for business in Europe last year, as well as help PayPal further expand in Latin America." — Kia K

okalitcheva, Axios
https://www.axios.com/newsletters/axios-pro-rata-40ea970a-6f34-4a70-b47b-9d73fb547a58.html?chunk=2#story2
Venture Capital Deals
🚑 CipherHealth, a New York-based provider of healthcare coordination software, raised $37.5 million in new VC funding led by JMI Equity. www.cipherhealth.com
• DigiLens, a Sunnyvale, Calif.-based AR display maker, raised $25 million in Series C funding from German auto parts maker Continental. http://axios.link/LXbg
• CowaRobot, a Chinese developer of robotics for low-speed autonomous driving, raised around $21 million in Series B funding co-led by SoftBank China Venture Capital and China Creation Ventures. http://axios.link/tvFS
• Workframe, a New York-based collaboration and communication platform for commercial real estate professionals, raised $9.5 million in Series B funding. Newmark Knight Frank led, and was joined by MetaPropr and return backer Venrock. www.workframe.com
• Adzuna, a UK-based meta-search engine for job listings, raised £8 million in Series C funding led by Smedvig Capital. http://axios.link/tL8w
• Eyellusion, a Los Angeles-based hologram concert company, has raised $2 million in seed funding from Thomas Dolan. Yes, hologram concerts. Of deceased performers, like Ronnie James Dio.
https://www.axios.com/newsletters/axios-pro-rata-40ea970a-6f34-4a70-b47b-9d73fb547a58.html?chunk=3#story3
Private Equity Deals
• Apollo Towers Myanmar, a Myanmar telecom tower company owned by TPG Capital, is seeking to merge with local rival Pan Asia Majestic Eagle, per Bloomberg. If successful, TPG would be majority owner of the combined company, which would have an enterprise value of at least $700 million. http://axios.link/pMIq
• The Carlyle Group says that it has entered into exclusive talks to acquire a majority stake in HGH Infrared Systems, a French provider of infrared technology solutions. www.hgh.fr
🚑 CVC Capital Partners has agreed to acquire Finnish healthcare company Mehilainen from KKR and Triton for a reported $2.1 billion. http://axios.link/Czr9
• Gryphon Investors has agreed to acquire a majority stake in Los Angeles-based Milani Cosmetics. www.milanicosmetics.com
• Oaktree Capital Management reportedly has interest in acquiring Australian department store operator Myer, should it fall into bankruptcy. http://axios.link/9D0z
• PAI Partners has agreed to acquire M Group Services, a service provider to the regulated UK infrastructure markets, from First Reserve. www.mgroupservices.com
• Stone Point Capital is facing opposition from Carl Icahn to its proposed $2.7 billion purchase of AmTrustFinancial Services (Nasdaq: AFSI), in partnership with the insurer's founding family and CEO. http://axios.link/Iz5x
• TPG Growth has acquired HALO Branded Solutions, a Sterling, Ill.-based promotional products distributor, from Audax Private Equity. www.halo.com
https://www.axios.com/newsletters/axios-pro-rata-40ea970a-6f34-4a70-b47b-9d73fb547a58.html?chunk=4#story4
Public Offerings
• Adaptive Insights, a Palo Alto, Calif.-based maker of cloud-based financial management software, filed for a $100 million IPO. It plans to trade on the NYSE (ADIN) with Morgan Stanley as lead underwriter. The company reports a $43 million net loss on $107 million in revenue for 2017. Adaptive Insights has raised around $175 million in VC funding from firms like Onset Ventures (17.9% pre-IPO stake), Norwest Venture Partners (16.5%), Bessemer Venture Partners (11.7%), Information Venture Partners (11.2%), Cardinal Venture Capital (8.5%), JMI Equity (6.4%) and Monitor Ventures (6.3%). www.adaptiveinsights.com
• BJ's Wholesale Club, a Westborough, Mass.-based retailer, has filed for a $100 million IPO, disclosing around $50 million in profit on $12.5 billion in revenue for its most recent fiscal year. It plans to trade on the NYSE (BJ) with BofA Merrill Lynch as lead underwriter. The company was taken private in 2011 by CVC Capital Partners and Leonard Green & Partners. http://axios.link/Xkvq
• Home24, a Berlin-based online furniture retailer, said today that it is planning to raise up to 200 million in a Frankfurt IPO. The company has raised over $170 million from firms like Rocket Internet, REWE Group, Holtzbrinck Ventures and Kinnevik. http://axios.link/GpUE
🎼 Vivendi yesterday took moves to prep an IPO of Universal Music Group, but hasn't yet formally decided to move forward, per the FT. http://axios.link/Jd90
https://www.axios.com/newsletters/axios-pro-rata-40ea970a-6f34-4a70-b47b-9d73fb547a58.html?chunk=5#story5
Liquidity Events
• The Blackstone Group said that it will sell its remaining 5.3% stake in Hilton Hotels (NYSE: HLT), which it originally bought at the dawn of the financial crisis for a then-record $26 billion. http://axios.link/mLqt
https://www.axios.com/newsletters/axios-pro-rata-40ea970a-6f34-4a70-b47b-9d73fb547a58.html?chunk=6#story6
More M&A
• Barclays (LSE: BARC) has bought the Irish residential mortgage portfolio of Lloyds Banking Group (LSE: LLOY) for around £4 billion. http://axios.link/sLMh
• EAT Club, a Redwood City, Calif.-based corporate food delivery company, has acquired local rival Farm Hill. EAT Club has raised around $50 million from firms like August Capital, Trinity Ventures and First Round Capital. Farm Hill's seed backers include ChinaRock Capital Management and DSCN Capital. http://axios.link/J02G
• Kevin Lee, co-founder of New York-based digital marketing agency Didit, has made a bid for the remaining assets of Gawker Media, after a bankruptcy court approved a settlement between Gawker and Peter Thiel (through which Thiel will not bid on the assets, nor will he sue the eventual buyer). http://axios.link/jZEq
• Tianqi Lithium Corp. (Shanghai: 002466) has agreed to buy nearly a 25% stake in listed Chilean lithium producer SQM for $4.1 billion. http://axios.link/LMWS
https://www.axios.com/newsletters/axios-pro-rata-40ea970a-6f34-4a70-b47b-9d73fb547a58.html?chunk=7#story7
Fundraising
🚑 Biomatics Capital, a life sciences VC firm led by Boris Nicolic (ex-science advisor to Bill Gates), is raising up to $300 million for its second fund, per an SEC filing. www.biomaticscapital.com
• Creador is nearing a $450 million first close on its $500 million-targeted fourth fund, which will focus on startups in South and Southeast Asia, per PE International. http://axios.link/8Swp
• Vista Equity is seeking to raise $12 billion for its next tech-focused buyout fund, just one year after closing on an $11 billion fund, per the WSJ. This comes as rival Thoma Bravo also is in market. http://axios.link/GooZ
https://www.axios.com/newsletters/axios-pro-rata-40ea970a-6f34-4a70-b47b-9d73fb547a58.html?chunk=8#story8
It's Personnel
• Steve Sachman has joined Benefit Street Partners as a managing director in its private debt group. He previously spent 12 years with BlackRock. www.benefitstreetpartners.com
https://www.axios.com/newsletters/axios-pro-rata-40ea970a-6f34-4a70-b47b-9d73fb547a58.html?chunk=9#story9
Final Numbers